Are you ready to spend your weekend at hotel in Pangandaran? Finansialku will give you the recommendations
Happy reading…
Pangandaran Beach
Where are you going this weekend? What about going to Pangandaran Beach and enjoying the seaside atmosphere while staying in a comfy hotel nearby with your family?
This well-known surfing beach, Pangandaran, is a popular tourist destination in West Java where people come to enjoy its gorgeous sight of long brown sand with great waves.
Besides surfing Pangandaran beach is also known as a recreational place for family vacation in the weekend.
If you look for comfy hotel nearby Pangandaran beach, we have sorted out 7 best hotels that is comfortable for staying with your family.
#1 Hotel In Pangandaran, Laut Biru Resort Hotel
Located very close to Pangandaran beach (only two minutes away!), Laut Biru Resort Hotel provides you a family-friendly and cozy staying with a gorgeous seascape to enjoy from your window room.
The hotel offers a superior room that can serves 5 up to 6 people. It is spacious, and oversees the fine view of the blue ocean from its floor to ceiling windows.
You can sip a cup of morning tea or coffee from the private balcony to enjoy the beautiful sunrise.
The room also features an air conditioning, shelves, water heater, towel, and refrigerator to keep children snacks or ice cream, as well as a flat screen TV to enjoy TV with kids.
The sea and ocean view from its outdoor rooftop pool is just amazing. It is built near a beautiful sanctuary with elegant design overlooking the ocean.
[Read Also: Makassar, A Great City Port in Eastern Indonesia to Spend Your Vacation]
From here you can spot a row of boats that has beautiful picture especially when the sun is setting. This is a vantage point of the hotel to take some lovely pictures with your kids.
There is also a pool built for children where you can swim with them. It features water-sliding that your children will love to play around.
Other amenities for your family convenient stay are breakfast, 24-hour front desk, and concierge, as well as a free parking
After taking your family to the beach, there are nearby restaurants that serve tasty seafood, local and western dishes, where you can have meals together.
And nearby the restaurants, there is Mangrove Forest Batukaras that is only 7 minutes away where you can head to after enjoying your meal.  
Rate: Superior Room Sea View starts from USD $ 56.32 per night or IDR 788,843 per night

Address: Jl. E. Jaga Lautan No. 17-18, Pantai Barat, Pangandaran, West Java 46396
#2 Horison Palma Pangandaran
Lays on the west side of Pangandaran beach which is the best location to revel the seascape, Horison Palma Pangandaran brings you the best view of Pangandaran beach and built in a modern design style.
Also, it is only two minutes away from Pangandaran beach. Horison Palma is a comfortable place for a family leisure and business venue as well.
The family room features 2 queen beds, Wi-Fi, an air conditioning and a private balcony that has a terrific scenery of Pangandaran beach.
It also provides your family with a free breakfast. Besides, there are a clothes rack to keep your stuffs in order, minibar, refrigerator, and electric kettle and iron, as well as water bottle.
It also has a spacious bathroom with towel, and shower. The restaurant provides you with delicious meals, and pastry that your kids love to have.
You can take your kids to a children room activities where cute toys are available for them to play with, and also a babysitting area.
[Read Also: A Perfect Vacation on the Small Heavens of Bangka Belitung]
In the day, you can enjoy the outdoor pool or sun bathing around the pool on its sun loungers. To accompany your family relaxing time you can go to its rooftop café Mady's Gelato Grill and Café in the afternoon.
It serves wide range of herbal and mocktail drinks to enjoy with a lovely beachfront view. Have some pictures here to record memorable moments with your kids after having meals.
Its rooftop scenery is real stunning especially during sunset. The hotel also has a coffee shop that serves local coffee that you can bring home as a gift or souvenir.
And to keep your body fit, a fitness center with a gym to work out is available as well. The hotel location is also near Mangrove Forest Batukaras that is only 9 minutes away to take in with your kids besides the beach.
Rate: Family Room starts from USD $ 75.75 per night or IDR 1.062.000 per night

Address: Jl. Pantai Barat No. 91, Kawasan Pangandaran, Pantai Barat, Pangandaran, 46596 West Java
#3 Hotel In Pangandaran, Arnawa Hotel
Located only ten minutes by walk to Pangandaran Beach, Arnawa Hotel has a spacious and cozy room to stay with your family.
The hotel is only 225 km from Bandung, and 342 km from Jakarta. Arnawa Hotel room has a simple design with modern style that creates a calm ambience into the room, suitable for the whole family.
Deluxe room can serve up to 6 people, with a balcony that has a direct garden and pool view.
The room is equipped with 2 queen beds, air conditioning, minibar, flat screen TV, bath/shower, and room service.
The beautiful tropical outdoor pool is near in front of your balcony. It has palm trees set around the pool that brings the tropical sense.
It is a good spot for relaxing while having cold drink on its sun loungers. You can bring the kids to the restaurant that provide tasty meals, located just around the corner.
For your kids activities the hotel only provides a pool special for kids. However, you can still enjoy other amenities together with your kids during the stay such as a snack bar, and a breakfast buffet.
Or you can buy the fresh fish from the beach and have BBQ using the hotel BBQ tools. Also, you can play table tennis with your family member provided by the hotel.
Take your family to have some meals outside can be a good idea. Restaurants that serve delicious seafood is located just around the corner.
It is also near Mangrove Forest Batukaras that is only 8 minutes by walk.
Rate: Deluxe Room starts from USD $ 44.24 per night or IDR 619,733 per night

Address: Jl. Bulak Laut no.12, Pangandaran, 46396 West Java
Download Sekarang! Ebook PERENCANAAN KEUANGAN Untuk USIA 20-an, GRATIS!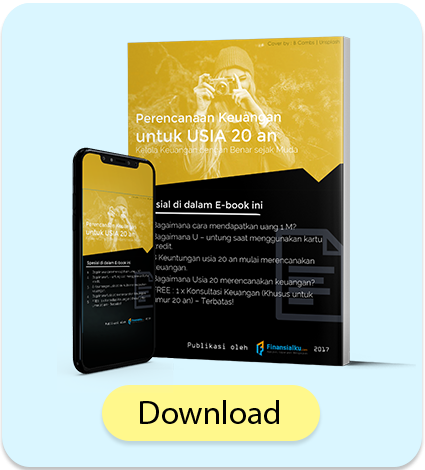 #4 The Ermaja's Pavilion Boutique Hotel & Villas
An exclusive place in the countryside of Pangandaran city that is perfect for big family vacation.
The Ermaja's Pavilion Boutique Hotel & Villas can serve up to 28 people. If you want an exclusive place for a huge member of family gathering, Ermaja's is the place.
It offers a lovely view of rural area in Batukaras Village. The villa was built in a colonial architectural design that has high pillars on its spacious terrace.
The style combines the Java classical design in its interior. You will find antique furniture that creates both tranquil ambiance and brings back the vibe of 1980es era to the room.
It is suitable for family gathering. And being here is feeling like at home. 6 rooms in the main house serve up to 14 people.
[Read Also: 7 Best Activities To Do In Tanjung Bira Beach, Makassar]
While 5 Java old houses located in the garden contain up to 14 people. All rooms feature air conditioning, Wi-Fi, TV satellite, and toiletries, with 24 hour room service.
The villa also offers amenities to enjoy such as laundry service, restaurant, and garden where you can do BBQ together, and billiards as well as terrace.
Please notice that baby box is not available in the villa. So prepare your portable baby box before going. The villa resides near Madasari Beach (4.2 minutes by walk), and Batu Karas Beach (19 minutes by walk) to take in.
Other top attraction to enjoy are Green Canyon Waterfall (around 2 to 13 minutes driving), Pangandaran National Park (around 4 minutes), Batu Hiu Beach (4.3 minutes), and Pangandaran Beach (56 minutes driving) as well as Al-Ishlah Mosque (21 minutes driving).   
Rate: Start from USD $23.49 per night or IDR 329,752 per night

Address: Sanghiangkalang, Batu Karas, Pangandaran, 46394 West Java
#5 Java Lagoon Hotel
Java Lagoon Hotel is settled in Karang Tirta Village where your family can enjoy the relaxed, laid-back atmosphere, and experience the authentic Javanese village life.
It is suitable for family outdoor vacation since it has natural sites to take in such as fish pool, natural lagoon, a long deserted beach, and rice fields, as well as tropical vegetation, all are very close the hotel.
Java Lagoon Hotel has a green and quiet environment with 6 separated cozy rooms that have private bathrooms and small terraces oversee the garden and lagoon.
The hotel provides 2 superior rooms with air conditioning, hot shower and cable TV suitable for family room. It has a beautiful natural lagoon right in front of the building that is fit for fishing, canoeing, and swimming.
Your kids can play on its spacious garden overlooking the lagoon. While you can relax on its open thatched palm roof restaurant built from wood and traditional style.
Or you can take a short stroll to enjoy the rice fields in the village, or take in a traditional massage in your room. The hotel is only 12 km away from Pangandaran Beach.
Other nearby attractions to enjoy are river cruising at Green Canyon River, Citumang and Jojogan jungle Waterfalls, as well as jungle trekking at Pangandaran National Park, which only 20 to 40 minutes driving.  
Rate: Standard Double Room starts from USD $ 17.06 or IDR 239,350 per night 

Address: Karang Tirta, Desa Sukaresik, Pangandaran, 46396 West Java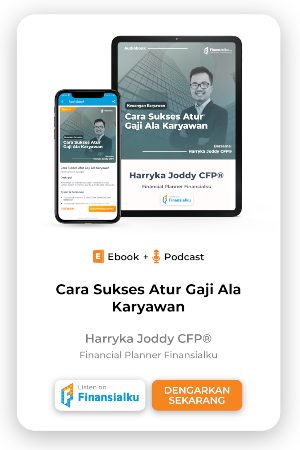 #6 Lagoona Beach Bungalows
Rest in the center of Batukaras Village, Lagoona Beach Bungalows offers you a six open-air over water bungalows in a secluded area.
The eco stay concept allows you and family to rest quietly in a sanctuary room-like that are surrounded by tropical trees in the garden.
The bungalows are built in wooden materials using unique traditional house style. The room is designed to give a privacy and comfort for its guests. Deluxe Family Suite Room can contain up to 6 people with maximum 3 adults.
Each room features a private balcony overlooking the tropical garden, with open air bathroom that blends with nature, besides air conditioning, seating area, and extra-long beds.  
The amenities to ensure your comfort stays are restaurant, bar/lounge, and airport transportation. The hotel offers bicycle tour if you want to hang around near Batukaras Village.
[Read Also: 11 Exotic Maluku Islands To Explore In Your Holiday Season]
For outdoor activities, you can arrange with the hotel for hiking, boating, canoeing, and snorkeling. Or you can have a relaxation time at the site by having a couple massage provided by the hotel.
Don't worry about your children because it also provides children's playground for your kids.
While you are here, take in also some nearby attractions such as river cruising in Green Canyon Waterfall (2.5 miles), trekking in Pangandaran National Park (4.3 miles), or strolling in Batu Hiu Beach (4.3 miles) and Madasari Beach (4.3 miles).
Rate: Deluxe Family Suite starts from USD $ 47.02 per night or IDR 659,091 per night

Address: Jl. Sanghiangkalang, Batukaras, Cijulang, West Java
#7 Pantai Indah Resort Hotel Pangandaran
This hotel resides in the heart of vibrant city of Pangandaran, and located in the west side of Pangandaran Beach, that has a great view.
If you want to enjoy the beach while getting to know the city vibe of Pangandaran with family, Pantai Indah Resort Hotel is just for you.
It is strategically located around public beach, and local shops to hang around with family.
Its Superior Plus Room offers your family a comfort staying that serves up to 6 people with maximum 4 adults. It spacious room features 2 queen beds, shower, TV, telephone, toiletries, and towel as well as seating area.
You can let the kids play in the swimming pool for children, while you enjoy its outdoor pool that oversees a lovely garden or chilling in its sun loungers.
Family exercise is possible here. There is a court to play basketball or tennis together. Other amenities offered are restaurants, free parking, and airport transport.
Top attraction nearby that you can enjoy are Pangandaran Beach (9 minutes by walk), and Mangrove Forest Batu Karas (6 minutes by walk).
Rate:  Superior Plus Room starts from USD $ 26.02 per night or IDR 365,400 per night

Address: Jl. Kidang Pananjung 151 and 192, Pangandaran, West Java
How to Get to Pangandaran
Pangandaran is located in southern Pangandaran Regency, West Java. To get to Pangandaran town from Jakarta, you can choose one of these three options;
#1 By Flight
From Jakarta you can take a flight to Cijulang Nusawiru Airport or known as Pangandaran Airport.
It takes 45 minutes from the airport to Pangandaran town. You can use Susi Air that flies from Jakarta and contains 12 passengers only. The free luggage is only up to 10 kg. So if you bring a surfboard, you will get an additional charge.
Also, be sure to double check the departure time the day before the flight since the departure time may be changed.
#2 By Train
From Jakarta to Pangandaran, you can take a train which is a comfortable way to travel, from Gambir Station.
It takes 7.5 hours to get to Banjar Station. Notice that the train will stop at Banjar Station.
From Banjar you need to use a bus that takes 2.5 hours to Pangandaran town.
#3 By Bus
From Kampung Rambutan Terminal Bus in Jakarta, you can take a bus to Pangandaran Terminal.
AC and non-AC bus takes 10 hours to the terminal. From the terminal, you can continue to your hotel via public transport or a rent car.
Conclusion
These 7 hotels near Pangandaran Beach are among the best hotel sorted out for a family vacation.
They range from location that is near the vicinity of Pangandaran town to a remote location that offers lovely natural view.
Each hotel provides you different yet comfortable experience of staying near Pangandaran Beach.  
If you have other family friendly hotel recommendation, let us know in the comment below.
Preparing the budget for your family vacation through Finansialku Application for easy, and fast calculation. It is now available for iOs, and Android versions.
Tag also those who want to make a trip to Pangandaran Beach this weekend.
Reference:
Admin. Pangandaran Hotels and Places to Stay. Tripadvisor.com. http://bit.ly/2Msi9ZM.
Admin. September 7, 2020. HOW TO GET FROM JAKARTA TO PANGANDARAN?. Geckoroutes.com. http://bit.ly/3oOJSk8.
Credit:
Hotel In Pangandaran for Your Family Vacation, Near Pangandaran Beach 01 – http://bit.ly/3rW0HLZ
Hotel In Pangandaran for Your Family Vacation, Near Pangandaran Beach 02 – http://bit.ly/2ZhvjeW
Hotel In Pangandaran for Your Family Vacation, Near Pangandaran Beach 03 – http://bit.ly/3rPukPa
Hotel In Pangandaran for Your Family Vacation, Near Pangandaran Beach 04 – http://bit.ly/2LO4OKO
Hotel In Pangandaran for Your Family Vacation, Near Pangandaran Beach 04 – https://bit.ly/3rTdqPO