Vacation to Bali is common, this time let's have a vacation to Lombok. Because Lombok is the new Bali. Guys …. don't skip it. Read until the end, because you will discover something new in this article.
Indonesia is a Warehouse of Vacation Spots
Travellers, mention to us a famous place to be a vacation spot in Indonesia. Bali!! Right? Believe it or not, Bali will surely cross our minds. Indonesia has so many places to be a vacation destination. It is an open secret! Let us say: "INDONESIA GITU LOH", hehehe Peace.
And now, Finansialku would recommend a vacation spot for you, its twin Bali, Lombok. But, before we take a trip to Lombok, let's prepare the holiday funds this time properly. Are you ready about the funds?
So, let's listen to this audiobook first.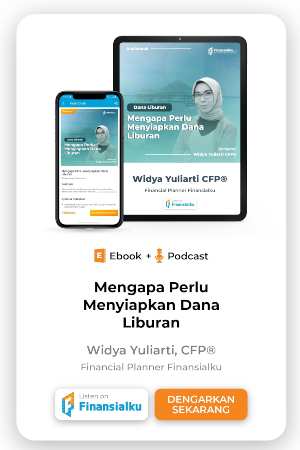 By listening to this audiobook, you will understand the importance of setting up your vacation funds properly. So, let's listen…
Lombok the New Bali
Are you tired of going to Bali? This time Finansialku, will accompany your vacation to Lombok. Yes, Lombok the new Bali. Some people say that Bali and Lombok are twins.
Okay travelers, what will you find this time, while on vacation to Lombok? Quick answers, where….?
Where to stay in Lombok your first time? – Kuta
Where to stay in Lombok on a budget? – Mataram
Where the best area to stay in Lombok for nightlife? – Senggigi
Coolest place to stay in Lombok? – Gili Air
Best neighbourhood in Lombok for families? – Tanjung
Lombok the New Bali, Stay In…
If this is your first time to Lombok, we recommend this place for you to stay. But guys, you can read this article too 8 Best New Gems Must Visit While in Banyuwangi, East Java. 
#1 Ike's Hostel
Ike's Hostel offers private rooms and individual dorm beds. Located in Kuta Lombok, it provides easy access to all the entertainment and sights on the island.
Rooms feature air conditioning, a view over the garden and a terrace. A free wifi connection is also available.
#2 Best Airbnb in Lombok, Trendy Home in the Heart of Kuta
In a quiet area right in the middle of Kuta, you will find this room will meet all your expectations! It's spacious for travelers who may have to work on their holiday. Have a restful night of sleep in the big comfortable mattress provided.
When you miss cooking your own meal (meditation) they have a sweet kitchen, but they offer you banana pancakes and fresh fruit for breakfast. Jump on the scooter and in 2 minutes you have made it to the beach. Perfect for long-term staying guests.
#3 Best Budget Hotel in Lombok, Sikara Lombok Hotel
Sikara Lombok Hotel is a budget hotel located in Kuta Lombok, one of the main hubs of the island. It offers stylish and comfortable rooms for an affordable price, featuring a private bathroom, air conditioning and a flat screen TV.
Rooms have a view over either the mountains, the garden or the sea.
#4 Best Mid-Range Hotel in Lombok, Karar Lombok Boutique Hotel
Karar Lombok Boutique Hotel is a mid-range hotel is a mid-range hotel located in Bumbang Bay, in south Lombok.
The comfortable rooms are fitted with air conditioning, a private bathroom, a flat-screen TV and a patio. The hotel features a restaurant serving local cuisine.
Lombok Neighborhood Guide
Ok guys, are you ready? Let's take a trip to, Lombok its twin Bali.
Here we go to, Lombok the new Bali!
#1 Lombok the New Bali, Kuta
Kuta is located in the south of Lombok and is one of the more popular areas in Lombok. In Kuta, the sand is white, the water is clear and the surf is good.
There you have it! The main activities in Kuta are enjoying the beach and the sun, and taking advantage of some of the best waves you will find in Indonesia.
#2 Mataram
While Mataram is actually the largest city on the island of Lombok, not so many tourists actually stop there longer than an hour or two. As a consequence, accommodation tends to be cheaper here than other touristy spots on the island.
Talk about island, the article 7 Great Hidden Gems Must Visit In Halmahera Island, you also need to read it
#3 Lombok the New Bali, Senggigi
Senggigi is the most popular area for tourists in Lombok. Located in the north-west of the island, it is just a short ride away from the main city of Mataram, yet offers a much different scenery.
#4 Lombok the New Bali, Gili Air
Gili Air is a small island off the coast of Lombok. It takes 15 minutes to reach the island by boat from Lombok. Visitors who love walking can hike around the island in approximately 2.5 hours.
#5 Tanjung
Tanjung is a resort village located in the north of the Lombok island, facing the Gili islands. It is one of the more upscale areas of Lombok and, apart from a few resorts here and there, the neighborhood remains largely unspoiled.
Lombok
Lombok is an island located a few kilometers east of Bali and is approximately the same size. However, Lombok is much less popular, and as a consequence, many areas in Lombok have remained untouched.
Overall, the island has been spared by mass tourism so far. Still, Lombok offers some stunning scenery, pristine beaches and great surfing spots. A visit to Lombok is thus setting any visitor up for a great holiday!
To note, because Lombok is still not as famous as its twin, Bali, the tourist attractions in Lombok can be said to have not been touched and it is cheaper if we vacation there than to Bali.
Vacation is to calm our fatigue is not it? Lombok provides, beaches with white sand, beautiful mountains, iconic cliffs, of course when we go on vacation and see the scenery, all our fatigue disappears.
To the north-west of the island, the town of Senggigi is the main tourist spot on the island. It is a lively area filled with bars, restaurants and nightclubs.
There, the sand is black due to the presence of the Rinjani volcano in the north of Lombok. For a more exclusive experience, visitors will head to Tanjung, where 5-star resorts, private beaches and golf courses dominate the landscape.
Finally, the Gili islands are located a short boat ride away from the main Lombok island and boast paradise-like beaches with white sand and great snorkelling and diving opportunities. Backpackers also love the cheap accommodation and the relaxed atmosphere.
Editor: Rincani Sinaga
Finally, we have to finish here. But that doesn't mean we won't accompany you anymore huh. because we'll be back with many other articles.
Now let's share your holiday experience in Lombok. write in the comments column. And one more thing, don't forget to share this article with many of your acquaintances, and … thank you for being with us.
References:
Ana Pereira. March 31, 2021. Where to Stay in Lombok (2021 • COOLEST Areas!). Thebrokebackpacker.com – https://bit.ly/2TqDgP3