No need to go abroad to visit world tourist destination. Several cities in Indonesia offer you the experience of visiting world tourist spots.
17 World Tourist Destination in Indonesia
People look for having something special for their end year or New Year vacation. Going abroad usually what they choose to spend a holiday which is not a bad idea.
For those who travel on budget, going abroad can be expensive, not to mention the preparation for passport, and visa which could take some time. But don't worry!
These 17 destinations in Indonesia that resemble world tourist attraction can be your option to celebrate holiday in the New Year with affordable price.
#1 Antelope Canyon, Arizona = Pelalangan Hill, Madura
Have you ever been to a desert filled with giant stones? Antelope Canyon in Arizona, US, has this exotic desert with stones that can reach 5m or more. But you don't have to fly to US to see it.
Pelalangan Hill in Madura provide you a relief in a stone cliffs formed by limestone mining activity. It is located in Bherballuk Village, Arosbaya district in Bangkalan.
The scenic view of its cliffs give the impressions of being in Antelope Canyon.
#2 Living Root Bridges, India = Jembatan Akar, West Sumatera
Unlike London Bridge that is made with modern materials, the Living Root Bridges is built out of huge roots, and is very famous in India. Indonesia also has this natural bridge in West Sumatera.
A hype among local visitors, Jembatan Akar or Root Bridge is aged more than 100 years. It is 25m long with 1m wide, and made up of big banyan, and tamarind beetle roots.
The bridge is so strong, and connect Pulut-Pulut Village, and Lubuk Silau Village. Are you brave enough to walk down this bridge of root?
#3 Arc De Triomphe, Paris = Simpang Lima Gumul Monument, Kediri
Simpang Lima Gumul in Kediri is a monument with architecture that resemble the Arc De Triomphe in Paris, a famous monument in Paris to honor those in French Revolution, and Napoleonic War.
This new iconic landmark is 840m wide, and 25m high. The building is located at the center of five roads that lead to Gampengrejo, Pagu, Pare, Pesantren, and Plosoklaten.
Tourists can explore its 6 floors, or wandering around its green garden just like in the Arc De Triomphe.
#4 Rio Carnival Brazil = Fashion Carnival, Jember
A fashion carnival that performs various unique custom of Indonesia held since 2001 is Jember Fashion Carnival that is similar to the well-known Rio Carnival in Brazil.
 If you can't make it to Brazil, you can go to Jember in August to enjoy this fashion festival that is truly Indonesia, and held every year.
#5 Gamcheon Culture Village, South Korea = Colorful Village Jodipan, Malang
Do you want to see a colorful village where the wall of the locals' houses are painted with an eye-catching colors like the one in Gamcheon Culture Village, Busan?
You can visit Jodipan Village in Malang to revel its glaring colors with mural, and 3D paintings that's perfect for your instagrammable picture.
#6 Nabawi Mosque, Saudi Arabia = Agung Mosque, Semarang
Agung Mosque in Semarang is a mosque with 6 hydraulic giant umbrellas on its court yard.
You can admire this huge religious place that resembles the islamic pilgrimage site in Medina, the vast Al-Masjid an-Nabawi (Prophet's Mosque).
The mosque is a 10 hectares wide, and its architectural style is very impressive. It is equipped with a tower of 99m high where visitors can see the beauty of Semarang.
In Friday prayer or in other religious event, the umbrellas are opened, make the place looks so magnificent.
#7 Pamukkale, Turkey = Kaolin Lake, Belitung
Kaolin is a lake in Belitung that is formed because of kaolin mine activity. Its water has a pretty blue color because it is mixed with mineral from kaolin, make it a gorgeous backdrop for selfie or photography.
Its white cliffs are formed elegantly making the lake a popular tourist attraction in Belitung.
The lake resembles Pamukkale in Turkey, a natural storied hot springs that is formed by sedimentation of carbonate calcium mineral. Both lakes share similarity of white cliffs, and the blue water.
#8 Stephens Gap, Alabama, US = Jomblang Cave, Yogyakarta
Want to experience a vertical cave, Stephens Gap in Alabama US with 43m depth? Indonesia also has this type of cave, Jomblang, Yogyakarta.
Vertical cave is a unique cave with a hole on its top as a door. Therefore, you'll need a gear, an equipment in order to enter.
Jomblang Cave is deeper than Stephens Gap, with 90m depth. Those who love caving, and want to pump some adrenalin can make this place as a fascinating vacation spot.
When a light coming through the hole, the view is amazing for picture taking.
#9 Giant's Causeway, North Ireland = Semeti Beach, Lombok
In North Ireland there is a unique beach encompassed by square prism-shaped stones, and is listed in UNESCO' world heritage cultural site, the Giant's Causeway.
To see the similar stones, you can visit Semeti beach in Lombok.
It provides you these unique stones that resembles those of Krypton Planet in Superman movie. Semeti is hidden behind the hills, and rice fields, and has a fine white sands.
If going to Irlandia is out of your budget plan, you can consider this remarkable beach as your destination.
#10 Bora-Bora, Tahiti = Pulo Cinta, Gorontalo
Bora-Bora in Tahiti is popular for its incredible beach with pristine white sands, and rows of cottage on its crystal blue water. This volcanic island is similar to Pulo Cinta, Gorontalo.
Its stunning beach is no less beautiful than Bora-Bora. You can stay at one of its hotel on the water.
The island is a love-shaped Island, and is perfect for spending your end year vacation, especially if you love diving, snorkeling or trekking.
Download NOW! Ebook PERENCANAAN KEUANGAN Untuk USIA 20-an, GRATIS!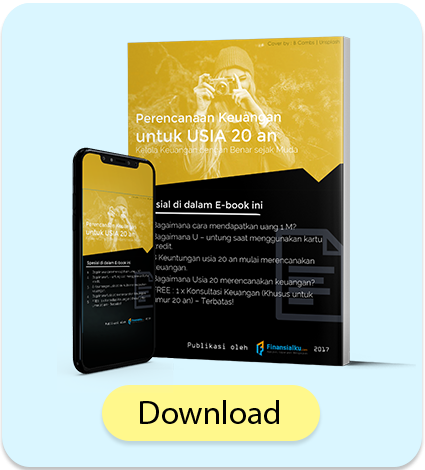 #11 Duong Thien Cave, Vietnam = Gong Cave, Pacitan
Being the greatest cave in Southeast Asia, Gong Cave in Pacitan East Java, has fine stalactites, and stalagmites of hundred years old.
It is similar to Duong Thien Cave, Vietnam, where colorful lights are put inside. The locals name the cave Gong because when a drop of water falls on the stalagmites it makes a sound of a gong.
There are also colorful lights inside similar to Duong Thien Cave.
#12 Zhangjiajie National Park, China = Gigi Hiu Beach, Lampung
Listed in Geopark UNESCO, Zhangjiajie National Park is among the world popular tourist spot. Planet Pandora in Avatar movie was inspired by this park that comprised of exquisite quartz sandstone hills.
The view can also be found in Gigi Hiu or Shark' Tooth beach, Lampung.
Panoramic sight of coral reefs, though not as tall as in Zhangjiajie, where the small trees growing, are lining up near the shore making this beach a great place for photography collection.
#13 Pagoda Cien, Taiwan = Pagoda Avalokitesvara, Semarang
Cien is the most famous pagoda in Sun Moon Lake, Taiwan. Designed with impressive architectural style, visitors usually come to relish in its fine scenery or to ring the bell to pray.
Travel to Semarang, and you'll find Pagoda Avalokitesvara similar to Pagoda Cien. It is located in Buddhagaya Monastery with 7 floors, and is 45m high, 1m shorter than Pagoda Cien.
Inside the pagoda, you can see the statues of Kwan Im Goddess, General We Do, and Amitabha. It is also known as the tallest pagoda in Indonesia, and is incredible place for taking picture.  
#14 Havasu Canyon, Arizona, US = Green Canyon, West Java
Who doesn't love going to US to enjoy the breathtaking sandstone cliffs in Havasu Canyon? The site is located in the renowned Grand Canyon.
A similar view of this exotic high cliffs can be found also in the Green Canyon, West Java.
If you want some challenging outdoor works for a New Year trip, this is the place for body rafting, cliff climbing, and trekking inside stalactites, and stalagmites cave.
#15 Bamboo Forest Sagano, Japan = Keputih Bamboo Forest, Surabaya
Japan indeed has many exciting, and renowned tourist destination. Not only the cherry blossoms, but its bamboo forest Sagano is also very popular. But you don't have to spend much budget to go to Japan.
In Surabaya there is Keputih bamboo forest that is very similar to Sagano in Kyoto, Japan. Though its bamboo trees aren't as tidy as in Japan, you can still revel the picturesque of Cherry Blossoms Garden near the forest.
#16 Amazon River, Brazil = Maron River, Pacitan
Dreaming of traveling around Amazon River in Brazil? This largest river in the world measured by its water volume is one of the well-known world tourist spots.
If you can't travel to Amazon, don't worry! In Pacitan, there is a river resembles Amazon. Though not as large as Amazon, you can enjoy the scenery of Maron River that comprised of lush forest by a boat.
It's located in Maron Village, Pacitan.
#17 Taj Mahal, India = Agung Nur Mosque, Pekanbaru
Love going to Taj Mahal, India? In Pekanbaru, you can find the replica of Taj Mahal in Agung Nur Mosque. This most majestic mosque in Riau has a building that is very similar to Taj Mahal.
In here visitors can spot a huge dome with four small domes in each of its corner. In addition, the mosque also has a pool that resembles the one in Taj Mahal.
Conclusion
To make a memorable experience in your end year or New Year vacation doesn't have to be going abroad.
If you have a limited budget for your holiday trip this year, you can choose one of these 16 sites in Indonesia that resembles the world tourist destination that are also exciting to be explored.
To prepare for your trip budget, download Finansialku app to calculate easily. It's now available for both iOs and android..
If you have any recommendation on other places that resemble world tourist destination, feel free to share in the comment below.
Reference:
Website, and picture:
Adm8\in. July 9th, 2019. 30 Tempat Wisata Indonesia Mirip Luar Negeri, Keren Banget!. Blog.pergi.com – https://bit.ly/2SlciVd