Book your next trip to Batu Malang, and enjoy its various natural attractions, along with its various creative playgrounds.
Batu Malang
Creatively wrapping the culture, innovation, natural beauty, and the spirit of learning into its tourism sites, Batu, literally means stone in English, is a not city full of stones as it name might suggest, but a place known for its cool weather, fitted for those who love outdoor activity.
If you look forward to visit various playgrounds and beautiful natural attraction with a fine weather in East Java, visit Batu Malang.
Location
Surrounded by mountains (one of them is the famous Semeru), Batu is situated in the northwest of Malang, southern slopes of Mount Arjuno Welirang.
Well known for its great tourism sites in East Java and cool weather, its population is 190,000 people with Javanese as the majority. Batu was a part of Malang, but it became an independent city in 2010.
Located on the slopes of some mountains such as Anjasmoro, Arjuno, and Semeru, highlighted by the hilly terrain, and highlands, with valleys running down mountain slopes, Batu is undoubtedly fit for tourist destination, where villas, and resort facilities spread on its area.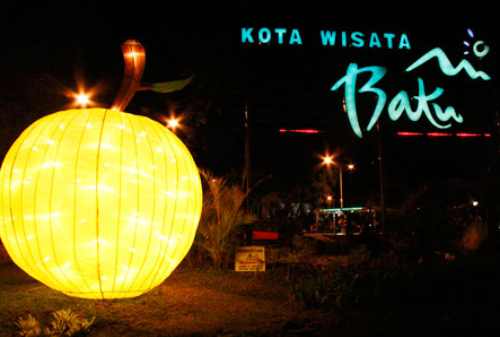 [Read Also: Bandung City: When Old Heritages Meet Beauty of the Present]
History
The name Batu is a result of Javanese cultural habit that often shortens a name that's too long and aims to call someone faster.
Do you have a nick name? Well, Batu is a nick name from a loyal follower of Prince Diponegoro, Abu Ghonaim, which local community called him with Mbah Wastu.
Mbah Wastu was called Mbah Tu, and later to be Mbatu or Batu. He was a native of Central Java, but fled from the pursuit of Dutch soldiers to the hillside of Mount Panderman in Batu region.
Its comfortable air combined with beautiful scenery made Batu known as a resting place of royal family since 10th century.
Today it still becomes recreational places full of tourist's appeals, revealing its beauty that never dies.  
How To Explore Batu Malang
You can expect a creative and fascinating tourist destinations in Batu besides the beautiful scenery of its fertile land. Here are just some of the renowned spots recommended for you.
But before we go further, I strongly recommend you to use Finansialku app to help you organize your expenses.
Finansialku app is the first Financial Planning app that is listed under the Financial Services Authority (OJK) and monitored by Ministry of Communication and Information (Kominfo).
This app can help you manage your money yourself, but still offer you financial advisors to ask if any problem happen with your finance.
You can also learn all about finances in many forms; articles, podcasts, videos, webinars, and even online classes.
If you curious how this app works, download it on Google Play Store or Apple Apps Store and get 30-days free trial of premium for new users.
Now, we're back to the topic! Here's our recommended spots in Batu Malang.
Jatim Park (Jawa Timur Park)
Located in Batu, an amusement park complex that combines a concept of learning, and playing, Jawa Timur Park shortened as Jatim Park is an iconic landmark that attracts tourists in East Java, and one of the most famous amusement parks in Indonesia.
Here, the visitors are offered 3 main parks, namely Jatim Park 1, Jatim Park 2, and Jatim Park 3 that intend to educate, and entertain them. Wondering what they look like? Let's continue reading.
Jatim Park 1  
Located in Jl. Kartika No. 2, Sisir, and open every day from 8.30 am to 4.30 pm, Jatim Park 1 is a popular tourist destination in Batu that provides 36 attractions.
You'll find a giant swimming pool with Hindu-Buddhist kingdom important figures in a form of statues as its background namely Ken Dedes, Ken Arok, and Mpu Gandring.
Some types of roller coaster such as Ulat rollercoaster for kids, and spinning rollercoasters also present here.
However, its educational park has been the main attraction for tourists. Ready to learn Indonesian culture?
You can learn that in the Nusantara Gallery that presents a replica of traditional houses with traditional clothing of various tribes in Indonesia.
Along with that, there are agro plants, dioramas of endangered animals, and miniatures of temples can be found here.
Jatim Park 2
If Jatim Park 1 has educational park as the main attraction, Jatim Park 2 has playground and entertainment as its main focus.
Zoo concept that intend to educate its visitors on natural sciences, biology, and animals are introduced here.
Its most popular site is a modern zoo built with food court and swimming pool to help the visitors relax after strolling around, called as the Batu Secret Zoo.
For animal lovers, it's a must to visit this site that went public in December 2010 and inaugurated by former president, Susilo Bambang Yudhoyono.
Covering an area of 14 hectares wide, Batu Secret Zoo brings you various animals that inhabits in different region of the world, from Asian tropical forests, African wilderness to the Pacific Ocean.
Besides, this place is the only zoo in the world that kept all two species of clouded leopards. To find this park you can go to Jl. Oro-oro Ombo No. 9, and it's open every day from 8.30am to 4.30pm.
Jatim Park 3
Situated in Jl. Ir. Soekarno Nomor 144 Beji, Junrejo, Batu, a park for education as well as playground is presented in Jatim Park 3.
The sites are built in a creative and innovative way, combining that of education, modern culture, science, and entertainment. And the park is very suitable for your family vacation.
For a dose of entertainment to boost your mood and pleasure wrapped in learning, this place offers you just that.
It is guaranteed that you'll barely get bored. Some best spots recommended for you are Dino Park, The Legend Star, and culture zone from around the world.
The big replica of the extinct animals, dinosaurs in Dino Park make you feel like being in the Jurassic Park movie.
Two big trains that can carry up to 48 people are ready to take you into the journey of dinosaur' life until its extinction.
Are you a fan of Cristiano Ronaldo, Michel Jordan, or Jackie Chan? You can take a picture with them in The Legend Star zone.
The replicas from great legends around the world to famous superhero from Marvel and DC comics are gathered here.
They're almost similar to statues in the Museum Madam Tussaud. So prepare your camera to get some best shoot in here.  
Want a short tour to different countries of the world? In this culture zone, buildings that represent the famous landmark of countries such as Japan, China, South Korea, England, and Netherlands, are exhibited here.
Not only its architectural attraction, visitors can put on some of its unique clothing of the countries and take picture.  
To experience this park at best, come when it opens at 12 pm or before 9 pm.  
Batu Night Spectacular
A night market used to celebrate the festival of Mauled Nabi in Java, now is turned into a modern night market with amusement parks that is open in the night.
Batu Night Spectacular entertains and challenges you with its various creative and unique playgrounds.
The place is best to enjoy with your family and friends where you can try its top attractions together such as Sepeda Udara, Rodeo, Sepeda Gila, Flying Swinger, Trick Art, VR Ride, and Lampion Garden.      
Don't forget to buy some souvenirs of Batu, and Malang to bring home for your loved ones in the Night Market. The park is located in Jl. Hayam Wuruk No. 1, Oro-Oro Ombo, and is open daily from 3pm to 12am.
Kota Batu Downtown
An alternative for your family recreational place that's no less interesting than Batu Night Spectacular is Batu Downtown.
The place can be your children playground area, where you can find water fountain, Ferris wheel, stalls that sell toys, and other instagrammable spots.
After sunset is the best moment to enjoy the place where culinary of Batu, and Malang are sold.
Pos Ketan Legenda 1967 located just across the place is an iconic culinary spot in the downtown. Bring your kids with you here to enjoy its delicious dishes after strolling around the area.
Museum Angkut (Transportation Museum)
Located in Jl. Terusan Sultan Agung, No. 2, Ngaglik, Batu, this first transportation museum in Southeast Asia with almost 4 hectares wide, those who wish to see the classic cars can visit the Museum Angkut that is open daily from 12pm to 8pm.
The museum brings back the history of cars from their own era, such as a car of the first Indonesia President to a car in the Buckingham Palace, England.
The showroom is designed with interiors that resemble the situation of the era when the cars were operated. It's like taking a brief journey back to learn each civilization from old times through these classic cars.
The area also encompasses other attractive appeals such as China Town, Eiffel Tower replica, and Buckingham Palace replica.
Kawasan Kusuma Agrowisata
Popular for its cozy weather, Batu also offers natural appeals that no less attractive than its amusement parks, and playgrounds.
Located in Abdul Gani Atas, Ngaglik, Kusuma Agrowisata is an area of plantation in Batu.
Going to this place early morning, and you will not only breathe a fresh air but also get a chance to pick some fresh apple, an iconic fruit in Malang, directly from the apple trees, and enjoy them.
The place is open daily from 7am until 5pm.
The Onsen Hot Spring Resort
If you are sad that ticket, and vacation to Japan is rather out of budget, please don't be.
The only natural hot spring resort built in Japan architectural design in Malang, can be your alternative to experience the nuance of being in Japan. Onsen in Japan is a hot spring facility for public.
The Onsen Hot Spring Resort is a right place for retreat, and relaxation in the Japan natural hot spring bath style with view overlooking beautiful mountains, a lush pine forest, and the fine weather.
Being here is like soaking in an Onsen near the foot of Fuji Mountain.    
Not only that, you can experience Japan atmosphere in other facilities of this resort without having to stay the night here, such as Onsen, Japan Restaurant, renting Kimono, and taking picture in garden built in Japan style.    
The resort is located in Jl. Arumdalu Nomor 98, Batu. While The Genki Onsen is open every day from 2pm until 5pm.
Coban Putri
Coban Putri is a waterfall, a popular natural appeal that is known for its fancy swinging high in the air with the waterfall as its background.
Feel like flying high in the sky by trying this fancy swinging, and get your adrenalin rushing through your body.
Also take your loved ones for fun outing, or enjoy relaxing trip in the area by yourself. Spots for best photo shoot also are available such as the "Hand of God".
Coban Putri is located in Oro-Oro Ombo, and is open daily from 7am to 5pm.
Paragliding in Gunung Banyak Batu
Want an unusual way to revel the best view of Batu from above? Through paragliding, you'll pass, and touch the clouds as you fly in the air.
Stationed at Gunung Banyak, Pujon Village, you can expect to see small towns, hills, and mountains of Batu, and Malang from different angle.
The equipment that put safety first is sponsored by international manufactures to make sure you fly without worry, and just enjoy the view.
The place is open from Monday to Friday from 7am to 5pm, and Saturday, and Sunday for 24 hours.
Taman Langit (Sky Garden)
Located in Jl. Gn. Banyak, Gunungsari, meet these fanciful creatures of lion with wings, and the giant swan only in Taman Langit, Batu.
Present a concept of fantasy world, the garden with scenic mountain view provides you fancy, and creative photo spots such as the exotic gate of the garden, replica of a house in the top of a mountain, big nest of bird, queen with wings, and grass bed.
If you're collecting outdoor pictures, Taman Langit is highly recommended for you. The place is open from 7am to 5pm. To enjoy it at best, come early morning or before sunset.
Ebook Panduan Sukses Atur Gaji Ala KARYAWAN

Download Sekarang, GRATISSS!!!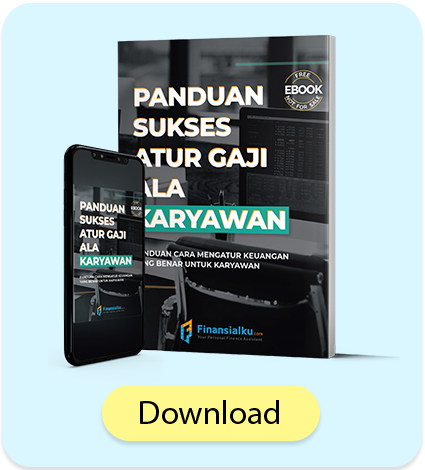 How to Get to Batu Malang
To get to Batu the easiest way is through Surabaya by renting a car that will take roughly 2 hours. All domestic flights in major city of Indonesia operate regularly to Surabaya.  
#From Jakarta
If you are in Jakarta, take flight from Soekarno Hatta airport using Citilink, Garuda Indonesia, Lion Air or Sriwijaya to Abdul Rachman Saleh airport in Malang. It takes only 1 hour and 10minutes flight.
#From Singapore
From Changi Airport Singapore take a flight via Garuda Indonesia, Jetstar, Scoot, SilkAir, or Singapore Airlines to Juanda International Airport Surabaya. It will take 2 hours, and 15minutes flight.
#From Malaysia
Take a flight from Kuala Lumpur National Airport via Malaysia Airlines, AirAsia or Citilink to Juanda International Airport Surabaya that takes 2 hours, and 40minutes flight.
Where to Stay in Batu Malang
Now here are some options of affordable yet delightful places to stay during your visit in Batu Malang.
Jambuluwuk
A great mountain view resort, Boutique 5 Star resides on the hill top of Mt. Arjuna where the guest can relish in the amazing view of nature.
The atmosphere of the hilly area creates a comfortable, and tranquil nuance of staying in a villa.
Wrapped in Java traditional style, the room features refrigerator, kitchenette, and a flat screen TV.
It is also facilitated with a rooftop pool overlooking the mountain, sauna, lounge, and fitness center with a gym.
The resort also provides facilities for outdoor work such as Sport Activities, and Flying Fox Outbound to make your stay more exciting.
el Hotel Kartika Batu
Located in the hilly area of Batu, el Hotel Kartika Batu presents you the panoramic view of Panderman Mountain.
Built in 1891, this old building was designed in Dutch architecture blended in modern equipment along with the fresh air of the mountain area that will make your stay restful, and enjoyable.
The hotel is equipped with a pool, tennis court, and indoor play area for children. While the room features blackout curtains, air conditioning, and cable/satellite TV.
From the room you will enjoy the picturesque city, and mountain views.
Royal Orchids Garden Hotel
Settled near the top attractions of Batu such as Batu City Square (1.5 mi), and Circus Magic (1.6 mi), Royal Orchids Garden Hotel offers its guests with a romantic nuance built in the Java style design to enhance your stay.
Its room features flat screen TV, a minibar, air conditioning, and Wi-Fi for your best convenience. The hotel also provides amenities such as a pool, free breakfast, and free parking.
During your stay, visit the nearby restaurants, such as The Clubhouse Batu, and art galleries, such as Omah Budaya Slamet, and Deduwa oleh-oleh to get some delicate souvenirs of Batu.
Conclusion
Boast its natural appeals with the cozy weather to make anyone feel comfortable especially when taking an outdoor trip, Batu is truly a home of innovative, and creative tourist destinations that worth a visit.
Preparing the budget for your trip to Batu using Finansialku app for easy, and fast calculation. It's available for both iOs and Android.
Tag those who love to enjoy Batu along with you in the time ahead.  
References:
Yuharrani Aisyah. January 26th, 2020. 25 Wisata Keluarga di Malang, Terbaru Ada Spot ala Korea di Taman Bunga. Travel.kompas.com – https://bit.ly/3lanlx9
Widya Astuti. December 3rd, 2019. 7 TEMPAT WISATA ALAM DI BATU, MALANG YANG NGEHITS BANGET!. Tripzilla.id – https://bit.ly/30jMVro
Silfa Humairah Utami & Dini Afrianti Efendi. February 11th, 2020. Keseruan Jelajah Wisata Kota Batu Malang, Ngapain Aja di Sana?. Suara.com – https://bit.ly/3nclTMu
Pictures:
Batu Malang – https://bit.ly/33b0tam
Batu Malang 2 – https://bit.ly/33cOIQG
Jatim Park 1 – https://bit.ly/3ieswtV
Jatim Park 2 – https://bit.ly/2S6FGhW
Jatim Park 3 – https://bit.ly/3ietpmf
Batu Night Spectacular – https://bit.ly/30zJoWb
Kota Batu Instagrammable Spot – https://bit.ly/2S6jLrg
Museum Angkut – https://bit.ly/2S6kBnU
Kawasan Wisata Kusuma Argo – https://bit.ly/2SayQrW
Onsen Hot Spring Resort – https://bit.ly/2HyGvOq
Coban Putri – https://bit.ly/3ieLmBh
Paragliding di Banyak Batu – https://bit.ly/3cIxUEu
Taman Langit – https://bit.ly/2G9G3G9
Jumbuluwuk – https://bit.ly/2G8WAdq
El Hotel Kartika – https://bit.ly/3mY4Opv
Royal Orchids Garden Hotel – https://bit.ly/30g4zMM