You need to know 16 top attractions you must visit in Flores Indonesia. Check this out!
Flores
If your idea of a perfect holiday is enjoying fascinating views that let your sense rest satisfied, then Flores is where you must go. 
Even though many consider Kelimutu as Flores most well-known tourist attraction, along with recent documentation of visitors, local and international, other interesting sites have been introduced through their vlog.
In fact, not only the beaches in Flores have stunning crystal-clear water, but they get one of the world's best underwater vista you never want to miss out.
If diving is your thing, you wouldn't hesitate to explore its 50 spectacular dive sites. 
Location
Flores is located in East Nusa Tenggara province, in the east of Sumbawa and Komodo islands, and west of Lembata and Alor islands.
Although it is a small island and the 10th biggest island in Indonesia, its strategic location, allows you to explore different attractions as many as you want. Since there are plenty of them, scheduling ahead your trip will make the most of your time. 
As for planning your budget ahead, Finansialku can help you do it quickly by using the application. Besides for Android, the new version for iOs is already available as well.
History 
Its unique name Flores is given by Portuguese from Cabo de Flores meaning Cape of Flowers. As a heritage of the colonization period from the 16th century, the majority of its people are Catholic.  
Though all come from the Austronesian family, the people speak slightly different languages in every village. Ngada, Nagakeo, and Ende are where the Flores central dialectic chain can be found. 
The daily language people use to communicate is Indonesia. If you are foreigners then it is best to use a translator service to interact with the locals.
If you have been to Flores before, tell us your experience in the comment section.
How to Explore Flores
Its gorgeous beaches paired with sandy seashore and hills at the backdrop, unique villages, and plenty of fun activities, are sure to make you mind-blowing. 
If you are ready to make a list of attractive places to visit on the island, here are some recommendations you might want to consider. 
#1 Komodo Island
This island is renowned for its large lizards in the world, Komodo dragon, that occupied the island national park. It has been a draw for tourists. The island is listed as part of new 7 wonder of nature.
Komodo dragon is an endangered animal and one of the most venomous animals, with deadly poison in their saliva. So be sure you don't get too close and have a guide with you. 
#2 Kelimutu
Another attraction you can expect in Flores is definitely its famous three colored lakes. The lakes reside in a volcano. And the gas activity inside the craters created different colors of blue, red, and green. 
You can take in the volcano by climbing up to the tip. If you are fond of camping, setting a tent by night near the rim, to relish in the night sky is an experience you surely won't miss out. 
#3 Cancar
Get to know the countryside by visiting fields of rice paddies, called lingko. The fields belong to families around the area and are shaped into spider web formation. Each field represents the wealth of a family.
To appreciate its delicate field design, you can request a guide to bring you to the best angle spot. It said that the design is only one in the world.
The fields are located in Cancar, district Ruteng. To get there, you can take a route from Ruteng for 20 km by public transport or from Labuan Bajo for 100 km using a bus. 
#4 Kanawa Island
One of the best spots of marine life can surely be found on Kanawa shoreline. Beneath the water, you will notice a variety of sea creatures such as coral reefs, sharks, turtles, and coral gardens.
So don't hesitate to dive in.
Also, let your body soak in the solitude atmosphere of the island. This is truly a way to retreat for a while from a hectic life. The island is set on the coast from Labuan Bajo. 
#5 Penggajawa Beach
The blue stones are the main appeal of Penggajawa coastline. Some called it Blue Stone beach, but others called it Green Stone beach.
You'll find these stones along the way as you take a walk and adore its fine scenery from the seaside. Even though it's not really for those who love sunbathing on the sands, this still can be a good place for relaxation.
For those who love collecting unique pictures of natural phenomena, this place is just for you. 
#6 The Village of Wae Rebo
Wae Rebo is a small traditional village that is located 3-4 km from Denge village. This secluded village is renowned especially for its distinct design of houses. It takes the conical form as in the ice-cream cone if you flip it upside down.
The material used to build the house is from lontar straw, covered from its rooftop to the ground, with a tall tip. The house is called Mbaru Niang. 
The locals who dwell in the village are 1200 people, with seven houses only. Most of them are Catholic though some still hold to old beliefs.
The mobile coverage is out of reach from this village. Along with that, electricity is available only from 6 to 10 pm. 
Going to this village will be a great chance to learn the different traditions and the simple lifestyle of its people. 
#7 Liang Bua Cave Flores
Discover small human history from the Hobbit cave, Liang Bua. It is located half and an hour away from Ruteng.
This historical cave was found in 2003. It is called Hobbit cave because the small human skeleton was discovered that was about 18000 years old. This was the skull of Homo Floresiensis found in 6-meter depth.
The finding made Liang Bua become famous in the world. The cave once was used for worship and school because of its huge size. 
With a small museum next to the cave, you can learn more about history.  
GRATISSS Download!!! Ebook Panduan Investasi Saham Untuk Pemula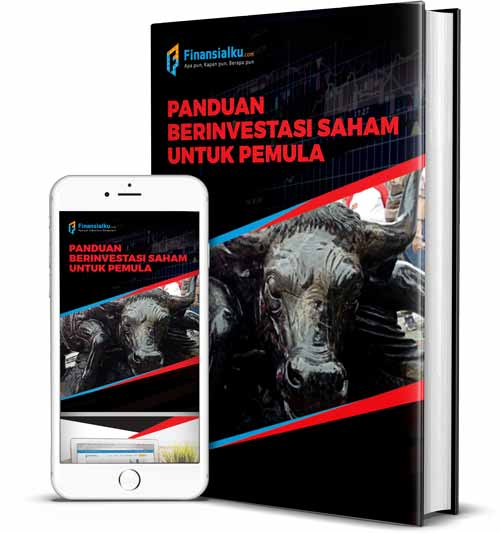 #8 Caci Dance
Caci is a traditional dance from Manggarai. It is unique yet a scary dance because two men are fighting, by hitting each other using whips and shields as their weapon.
There is a drumbeat that goes along while they are dancing. 
The dance is performed usually during harvest season, new year ritual, or other traditional ceremonial. To watch this art, you can ask a tour guide the exact time of this occasion. 
Despite the violent element contained in the dance, this dance is a means to show courage and dexterity. It contains a message of peace, sportsmanship, and spirit of heroism. 
#9 17 Islands Marine Park
One of the best spots in Flores is the 17 Islands Marine Park. These uninhabited islands will leave you dumbfounded as you gaze at the spectacular seawater around them.
It won't take too long until you jump into the water with dazzling color. It's up to you to go snorkeling or diving.
The marine life under the water won't disappoint you either as you'll see many turtles, fishes, and other sea creatures there. 
After witnessing its underwater vista, you mustn't skip from sunning on its incredible pristine white sandy beach.  
Trekking in its jungle will be as thrilling as diving and sunbathing. You'll need a guide to show you the nets of flying foxes, another name for bats as the locals called them, in the jungle. 
#10 Seraya Island
Seraya Island is another paradise waiting to be explored by its visitors. Many recommend it as one of the best places to visit in Indonesia.
The greenish hills stand elegantly at the back and front of the crystal-clear blue water, creating an awesome view of the island.
As you are arriving on this island, take a little moment to breathe the air and marvel at its grandeur.
And when you are ready with your swimsuit, either diving or snorkeling, you won't hesitate to see its breathtaking marine life. Watching the sunrise early in the morning is definitely a treat for your body as you continue sunbathing. 
If you prefer hiking up, the hillsides around the beach provide you a perfect trail so you can wander around. As you come to the island's vantage point, you'll be astonished by its panoramic view that makes you forget all the troubles in your heart.
#11 Love Hill, Labuan Bajo, Flores
The allure of Love Hill is its terrific sunset that brings many people to come. It is located just 6 km outside the town Labuan Bajo. The remarkable chocolate hills, tropical rain-forest, and dazzling landscape are few of the allure that will blow your mind.
You sure don't want to miss out on its popular sunset view from its vantage point as you take a short climbing. 
Any photographer will agree that its seascape confined with the pale tone of brown hills is just a perfect point for photo shooting. 
#12 Sano Nggoang Lake
Not only the islands, but you can find a picturesque lake also with a depth of 500 m, Sano Nggoang, the volcanic lake.
Take a trip to the lake by passing through the lush forest. Around the lake, you'll find the hot springs are dispersed. 
It is believed that the sulfur soils near the hot springs can cure skin problems. You only need to scrub it on your skins and wait for several minutes before washing them in the hot springs. 
#13 Bidadari Island, Flores
It is true that Flores has one of the best world-class diving spots that attract seasoned diving to explore its beauty.
Bidadari Island is just one of them. It is a small island that offers a great point for snorkeling and diving. You can also book a room in its luxurious resort if you plan to stay there. 
#14 Pink Beach at Komodo Island
From Komodo park, you can head on to one of the pure pink sandy beaches in the world, Rii Taa beach. The island is backed by the tan-colored hills which contrasted with such translucent blue water.
It is just a perfect combination you can get on the island and the reason why you should never leave your camera when coming here. 
One of the ways you can appreciate this breathtaking view is by taking a stroll along its pink shoreline and immerse yourself into its beauty.
The island has no inhabitants. If you are lucky enough, you'd meet either few or no visitors at all. Its secluded and tranquil ambience is what you can expect to experience.
So let your body feel the sense of rest and peacefulness of this island while you are there.
Of course, your experience on the island won't complete without snorkeling and diving into its lovely crystal clear blue seawater. 
#15 Lamalera Village
Flores has many traditional villages with its unique features. In Lamalera village, the locals are famous for hunting whales. They also hunt dolphin and manta rays. 
The hunting season of whales lasts from May until October. Its peak is in July. Before hunting, the group of hunters along with villagers gather to pray together, led by a Catholic priest.
There are more than 2 boats of hunters and each consists of 7-14 people assigned by different tasks. 
If you want to have an adventurous yet challenging trip in Flores, watching a whale hunting can be your best option. But before that, look for the information on the chance of recording the hunting. 
For animal lovers or activists, this activity could disturb the ecosystem and threaten wildlife in the sea.
Although there have been several bans on whale hunting from the International Whaling Commission across the globe, whaling in Lamalera has been exempted due to its relation with the locals' tradition, ancient belief and life-sustenance. 
#16 Maumere
Maumere is the capital city of Sikka regency set on the northeastern coast of Flores. The main draw of this city is the delicate hand-woven clothes, using ikat-weaving technique.
If you want to enjoy a piece of fine art in traditional weaving, the best place to go is village Sikka, the legendary place for hand-woven.
It is 30 km from Maumere. Or try visiting Watublapi that is famous for its symbolic motifs such as lizards, horses, birds, and geometrical patterns.
Besides the woven-art, Maumere is also known as the home for marvelous landscape and seascape, where divers go diving and snorkeling. The exquisite landscapes and beaches will certainly make your vacation unforgettable.
Among them are the famous beaches of Waitara, Waiterang, and Koka beach that is renowned for its silky sands. 
How to Get to Flores
Here are some routes you can try to get to Flores.
For Garuda Indonesia airlines, it only flies from Jakarta to Kupang. Therefore, you can use other airlines to get you to Flores from Kupang.
#Route 1 
The cheapest flight is from Denpasar, Bali to Labuan Bajo, Flores, because it's also near to several tourist destinations and main attractions in Flores, such as Komodo National Park. 
#Route 2
Or you can take a flight from Denpasar to Maumere. From the city, you can make your journey through Flores by land. 
Where to stay
Now here are some options of affordable yet delightful places to stay during your visit to Flores.
#Puri Sari Beach Hotel, Flores
This hotel is located in Labuan Bajo near Komodo island. For those who wish to have a retreat and secluded atmosphere, this hotel is your best option.
You can walk down through Pede beach 350 meters away from your room. The design encompassed traditional western Flores and modernity which gives a sense of harmony to the guests.
The hotel provides a room equipped with a private balcony with a garden, air-conditioning, Western toilet and shower with hot water. 
#Golo Hilltop Hotel, Flores
Are you looking for a place that not only has a great view but makes you feel at home, then this hotel offers you just that.
It is set on the tip of a hill, 1 km away from Labuan Bajo town center. The location is only 10 minutes drive from Komodo Airport. 
The stillness and family atmosphere will make your stay more convenient. The services and amenities include a swimming pool, restaurant with free WiFi service, tour information and booking service, and motorbike rental. 
#Bayview Gardens Hotel, Flores
Located in the hillside, the guest who stays here will not only be amazed at the terrific view of the sea from the hotel but rest satisfied as the amenities are built in a natural cozy concept that blends with modern and traditional furniture. 
This private and exclusive boutique hotel is set strategically near facilities and main attractions in Labuan Bajo. Its room is shaped in a lush tropical-garden sanctuary that makes your stay comfy and delightful. 
#Le Pirate Hotel, Flores
Another hotel with a striking view is Le Pirate. Located in the center of Labuan Bajo, the hotel is ready to delight your senses with the harbor and seawater view from the hotel. 
The amenities include 14 rooms, a restaurant & bar, a rooftop sky bar, only venue with live music, outdoor cinema and plunge pool. With these facilities, you don't need to worry anymore about having a great time staying there. 
Conclusion
With a fascinating and well-worth traveling and a vacation spot in Flores, you'll find that spending your holiday there is never a waste.
Flores island certainly should be your next destination for an unforgettable experience in a lifetime.
Hopefully, you find this article useful. And please spread this information to those who want to explore and revel in Flores island.  
References:
Admin. 15 Best Things To Do In Flores (Indonesia). Thecrazytourist.com – https://tinyurl.com/um8xs42
Admin. Flores. IndonesiaIndonesia.travel – https://tinyurl.com/rms5vfu
Admin. Caci Dance, Traditional Dance from Flores NTT. – https://tinyurl.com/sfl38e5
Credit Images:
Flores Indonesia – https://bit.ly/39NKFv5
Kelimutu – https://bit.ly/2vVfhfI
Cancar – https://bit.ly/2w2JuJH
Kanawa Island – https://bit.ly/2w1yE6A
Penggajawa Beach – https://bit.ly/3aSncJi
The Village of Wae Rebo – https://bit.ly/3aPzOku
Liang Bua Cave – https://bit.ly/2TLNrvb
Caci Dance – https://bit.ly/2U0c7iM
17 Islands Marine Park – https://bit.ly/39IKEIV
Seraya Island – https://bit.ly/2W5BH8F
Love Hill – https://bit.ly/2wRkmph
Sano Nggoang Lake – https://bit.ly/2vTR1dV
Bidadari Island – https://bit.ly/2TZSyqN
Lamelera Village – https://bit.ly/3cV8iE5
Maumere – https://bit.ly/2QbSGCp