This article will explain a new instrument of investment, islamic bond: what sukuk is, its differences and similarities with bond, its history, and benefits for investors. 
So if you are already curious enough, let's check it out. 
Islamic Bond (Sukuk)
Have you ever heard of sukuk? 
Sukuk is an Islamic bond, a financial instrument based on Sharia law. The law forbids riba (interest). Therefore, bond is prohibited as an investment instrument, because it applies riba (interest) system. 
This table presents the difference between Islamic bond (sukuk) and bond. 
| Suku | Bond |
| --- | --- |
| Backed by real assets namely tangible assets (properties, precious metals, etc), projects or economic activities. | Based on debt assets.  |
| The holders/buyers (investors) will get profit when the value of assets, projects or economic activities increases.  | The holder of the bond will get profit according to the interest rates. When rates are high, bond's price will go down and vice-versa.  |
| Cost and losses of the assets, projects or economic activities affected and were charged on the investors, except for losses caused by the negligence of skill and service providers. (Sukuk Mudarabah) | The investors of bonds are not affected by debt performance.  |
Now let's see the similarity between Sukuk and Bonds. 
Both give profit to the holders
The holders are investors
They are considered safer than equity (stock)
Their function is to finance or fund economic projects or activities
What do you think about sukuk and bond? Share your opinion in the comment below. 
As we can see in the table, sukuk is a form of financial instrument used to fund economic projects and activities and issued by the government.
The main difference of sukuk is based on Sharia law and is backed by real assets. That's the reason why some people consider it more safe and 'stable'.
The History of Islamic Bond (Sukuk)
Islamic bond or sukuk was traded first in Damascus in the 7th century AD. Because of the need for short and mid-term investment, OIC (Organization of Islamic Countries) legalized sukuk in 1988.
In modern times, it was Malaysia that issued the first sukuk in 1999. Since 2000 there has been significant growth of sukuk issuance globally (except in 2008) with the highest value at US$ 328 billion in 2017.
According to LSE data in December 2019, there are 5 top issuers of sukuk in the world, namely Islamic Development Bank (IDB), Indonesia & Saudi Arabia gov, Saudi Electricity Co, and Dubai Islamic bank. 
The Malaysian International Islamic Financial Centre stated that in 2013 the biggest issuers of sukuk were governments (65.6%), and the second-largest were power and utility companies (13.6%).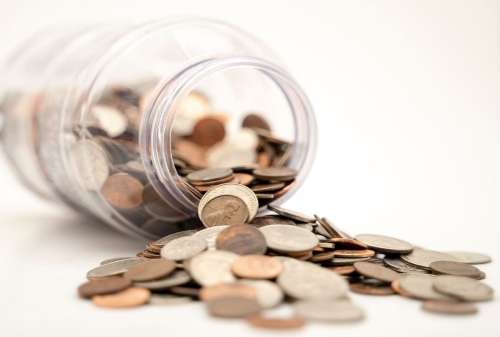 [Read More: The Basics On How To Start Investing]
Again, it shows that there has been a significant rise in demand for sukuk globally, especially from Islamic countries and the majority of Muslims populations around the world. It makes this type of alternative investment looks more attractive.
Certainly, with the growing of Muslims population around the world, the demands that make sukuk's market capital higher will likely make sukuk growth stronger and widely used. 
But it is interesting to see that in 2008 when there was a global economic recession, the growth of sukuk was also weak along with the global economy, with worth only around US$ 2.14 billion.
Sukuk In Indonesia
After looking at the general development of sukuk globally, let's talk about its rise in Indonesia.
Indonesia is the largest Muslim population in Southeast Asia and the world with around 225 million Muslims. So, as an investment tool, it is very attractive to Muslims in Indonesia because sukuk is halal (permissible) according to Shariah law.
Sukuk in Indonesia namely SBSN (Surat Berharga Syariah Negara) is issued by the government institution, SPV (Special Purpose Vehicle) and is categorized as bond.
The draft bill was proposed since 2005 and was fully enforced in 2008 as UU RI No. 19 Tahun 2008, that regulated SBSN. 
Sukuk in Indonesia consists of 6 types:
#1 SBSN Ijarah
Sukuk based on rental system.
#2 SBSN Mudharabah
Sukuk based on cooperation among 2 parties.
One party provides service and skill, and the other provides capital (investors). Later, the profit is shared according to the percentage that has been agreed on together. If there were losses, it would be charged on the investors. 
#3 SBSN Musyarakah
Sukuk based on cooperation in the form of a capital pool (joint venture system).
#4 SBSN Istisna'
Sukuk used to fund a project where the procedure/process, the period of submission and the price of the project are determined based on the agreement of parties that are involved. 
#5 SBSN
Sukuk based on another mechanism as long as it doesn't go against Sharia law.
#6 Compound SBSN
Sukuk is issued based on a combination of different sukuk mentioned above.  
According to Fatwa Dewan Syariah Nasional in 2003, sukuk is security (financial instrument) or bond based on Sharia law that is issued to pay income to its holders (investors) in the form of profit-sharing, margins, and fees, and repay the bond funds at maturity.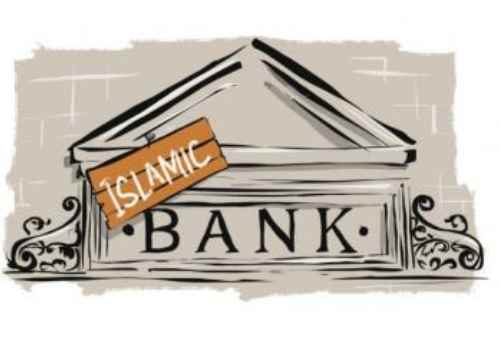 [Read More: How To Manage Money For Employee With Minimum Wage]
While OJK defined sukuk as Sharia securities in the form of certificates or proof of ownership of equal value and representing an inseparable or undivided share for the underlying assets.
Besides halal, it is also safe since the government guarantees the issuance of sukuk and it has been regulated by law. 
To sum up this part, there are mainly 2 reasons sukuk begin to widely or globally used. The great number of its issuers (local, national, and global governments, and corporate) and the demand of sukuk by Muslims around the world. 
If you have another view of how sukuk can go global as it is today, please share your ideas below. 
The Benefit of Sukuk
It is interesting isn't it to see the potential of market capital of sukuk particularly when traded worldwide. Probably you wonder right now what other profits you might get if you invest in this instrument. 
But before it, remember this essential things before investing: what financial goals/purposes you have and the result or output of those goals. Knowing them will help you make investment plan easier.
Use Finansialku Application to easily make your investment plan. Download it on Google Play Store or Apple Apps Store.
Other useful features to manage cash flow is also available. So make sure you have it.
Here are the other benefits you can gain from sukuk as an investment option. 
#1 Issued by the Government
Investing in sukuk is in line with Sharia law. The investors will receive SBSN given by SPV. Through this mechanism, investors will get profit (fixed income) each month in the form of a coupon.  
#2 Guaranteed by Government
Because issued and guaranteed by the government, sukuk is considered safer. This makes investors confidence to invest.
#3 Accessible to Anyone
The service and facilitation to invest in sukuk are already available in all big banks in Indonesia. This makes anyone easy to invest or add more of their money. 
#4 Has the Date of Maturity
Maturity is the date when the money borrowed is returned to the investors. It helps investors to manage the money and make other financial plans. 
#5 Relatively Cheap
For those who have limited capital. This type of investment is relatively affordable. You can start at 5 million rupiahs to invest in sukuk.
#6 Big Profit Each Month
The return of sukuk investment is quite huge that is 8.3% each month in the form of coupon compared to other types of investment. 
#7 Liquid
It is easy to be converted into cash. In an emergency situation, the holders can sell sukuk quickly to get fast cash. 
#8 Lower Tax
The government of Indonesia applied a 15% tax for coupon received each month by the investors. For other investment, the tax is 20% which make sukuk preferable.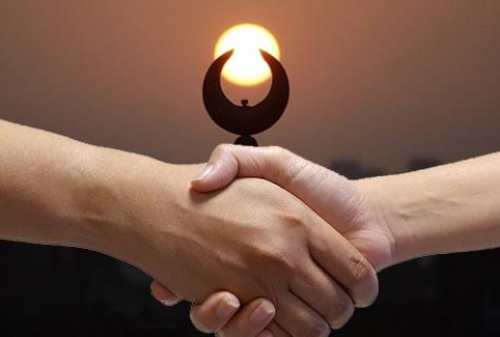 [Read More: 8 Simple Indicators To Show Financial Health]
Conclusion
Sukuk is an Islamic financial instrument used for funding and based on Sharia law. The only difference it has (compared to bond) is the non-riba principle and the real assets that back it. 
So, if you are looking for a type of investment that is real asset-guaranteed, halal and liquid, then sukuk is fit for you. 
Hopefully, after reading this article, you'd understand sukuk better and start putting your investment in it.
Don't hesitate to share this information with those who want to learn about or keep their capital in sukuk or Islamic bond. 
References:
Akhilesh Ganti. April 30, 2019. Sukuk. Investopedia.com. https://bit.ly/2G9lgig
Faleel Jamaldeen. How Sukuk (Islamic Bonds) Differ From Conventional Bonds. Dummies.com. https://bit.ly/2sI6WKF
Credit Images:
Islamic Bond or Sukuk – https://bit.ly/34oTh9B