Terus berinovasi dengan penuh semangat sambil membaca kata-kata bijak Elon Musk, CEO Perusahaan besar asal Amerika Serikat, pendiri Tesla Motor & SpaceX berikut ini! Selamat membaca!
Rubrik Finansialku

Kata-kata Bijak Elon Musk
#1 When something is important enough, you do it even if the odds are not in your favor.
Ketika sesuatu cukup penting, tetap lakukanlah bahkan jika peluang tersebut tidak menguntungkan Anda.
#2 Some people don't like change, but you need to embrace change if the alternative is disaster.
Beberapa orang tidak suka perubahan, tetapi Anda perlu merangkul perubahan jika alternatifnya adalah bencana.
#3 Failure is an option here. If things are not failing, you are not innovating enough.
Kegagalan adalah sebuah opsi. Jika semuanya tidak gagal, Anda tidak cukup berinovasi.
#4 The path to the CEO's office should not be through the CFO's office, and it should not be through the marketing department. It needs to be through engineering and design.
Jalan menuju kantor CEO seharusnya tidak melalui kantor CFO, dan tidak harus melalui departemen pemasaran. Jalannya perlu melalui teknik dan desain.
#5 Persistence is very important. You should not give up unless you are forced to give up.
Ketekunan sangatlah penting. Anda tidak boleh menyerah kecuali Anda dipaksa untuk menyerah.
#6 I think it's very important to have a feedback loop, where you're constantly thinking about what you've done and how you could be doing it better.
Saya pikir sangat penting untuk memiliki umpan balik, di mana Anda terus-menerus memikirkan apa yang telah Anda lakukan dan bagaimana Anda bisa melakukannya dengan lebih baik.
#7 It's OK to have your eggs in one basket as long as you control what happens to that basket.
Anda boleh menyimpan telur dalam satu keranjang selama Anda mengontrol apa yang terjadi pada keranjang itu.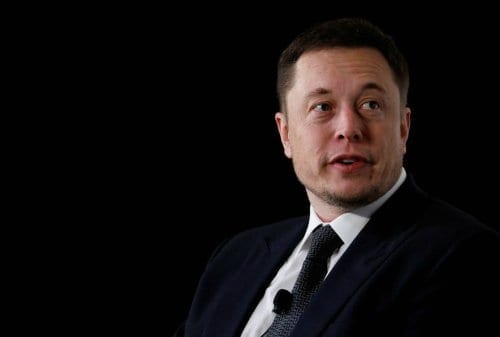 [Baca Juga: Pasti Sukses Dapat Wejangan dari Kata-kata Bijak Bill Gates!]
#8 Brand is just a perception, and perception will match reality over time. Sometimes it will be ahead, other times it will be behind. But brand is simply a collective impression some have about a product.
Merk hanyalah persepsi, dan persepsi akan menyamai kenyataan seiring waktu. Terkadang sebuah merk akan ada di depan, di lain waktu akan di belakang. Tetapi merk hanyalah kesan kolektif yang dimiliki beberapa orang tentang suatu produk.
#9 I don't think it's a good idea to plan to sell a company.
Saya tidak berpikir bahwa berencana menjual perusahaan merupakan ide yang baik.
#10 It is a mistake to hire huge numbers of people to get a complicated job done. Numbers will never compensate for talent in getting the right answer (two people who don't know something are no better than one), will tend to slow down progress, and will make the task incredibly expensive.
Adalah suatu kesalahan untuk merekrut orang dalam jumlah besar untuk menyelesaikan pekerjaan yang rumit. Angka tidak akan pernah mengimbangi bakat dalam mendapatkan jawaban yang benar (dua orang yang tidak tahu sesuatu tidak lebih baik dari satu), akan cenderung memperlambat kemajuan, dan akan membuat tugas itu sangat mahal.
#11 A company is a group organized to create a product or service, and it is only as good as its people and how excited they are about creating. I do want to recognize a ton of super-talented people. I just happen to be the face of the companies.
Sebuah perusahaan adalah kelompok yang diorganisasikan untuk menciptakan suatu produk atau layanan, dan itu hanya sebaik orang-orangnya dan betapa bersemangatnya mereka dalam menciptakan. Saya ingin mengenali banyak orang yang sangat berbakat. Saya kebetulan menjadi citra perusahaan.
#12 People work better when they know what the goal is and why. It is important that people look forward to coming to work in the morning and enjoy working.
Orang akan bekerja lebih baik ketika mereka tahu apa tujuannya dan mengapa harus bekerja. Itu penting ketika orang berharap untuk datang bekerja di pagi hari dan menikmati pekerjaannya.
#13 If you're co-founder or CEO, you have to do all kinds of tasks you might not want to do… If you don't do your chores, the company won't succeed… No task is too menial.
Jika Anda adalah co-founder atau CEO, Anda harus melakukan semua jenis tugas yang mungkin tidak ingin Anda lakukan … Jika Anda tidak melakukan tugas Anda, perusahaan tidak akan berhasil … Tidak ada tugas yang terlalu kasar.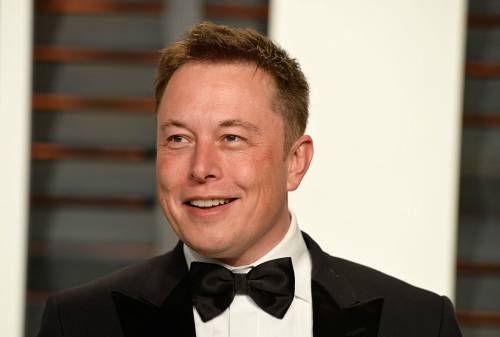 [Baca Juga: Kata-kata Bijak Elon Musk: Tidak Membuat Produk Menjadi Lebih Baik]
#14 I say something, and then it usually happens. Maybe not on schedule, but it usually happens.
Saya mengatakan sesuatu, dan kemudian itu biasanya terjadi. Mungkin tidak sesuai jadwal, tetapi biasanya itu terjadi.
#15 I do think there is a lot of potential if you have a compelling product and people are willing to pay a premium for that. I think that is what Apple has shown. You can buy a much cheaper cell phone or laptop, but Apple's product is so much better than the alternative, and people are willing to pay that premium.
Saya pikir ada banyak potensi jika Anda memiliki produk yang menarik dan orang-orang bersedia membayar mahal untuk itu. Saya pikir itulah yang ditunjukkan Apple. Anda dapat membeli ponsel atau laptop yang jauh lebih murah, tetapi produk Apple jauh lebih baik daripada alternatifnya, dan orang-orang bersedia membayar biaya tersebut.
#16 I don't spend my time pontificating about high-concept things; I spend my time solving engineering and manufacturing problems.
Saya tidak menghabiskan waktu untuk memikirkan berbagai hal dengan konsep yang tinggi; Saya menghabiskan waktu untuk memecahkan masalah teknik dan manufaktur.
#17 I always invest my own money in the companies that I create. I don't believe in the whole thing of just using other people's money. I don't think that's right. I'm not going to ask other people to invest in something if I'm not prepared to do so myself.
Saya selalu menginvestasikan uang saya sendiri di perusahaan yang saya buat. Saya tidak percaya semuanya hanya menggunakan uang orang lain. Saya pikir itu tidak benar. Saya tidak akan meminta orang lain untuk berinvestasi dalam sesuatu jika saya tidak siap untuk melakukannya sendiri.
#18 My biggest mistake is probably weighing too much on someone's talent and not someone's personality. I think it matters whether someone has a good heart.
Kesalahan terbesar saya mungkin terlalu membebani bakat seseorang, bukan kepribadian seseorang. Saya pikir itu penting apakah seseorang memiliki hati yang baik.
#19 I don't create companies for the sake of creating companies, but to get things done.
Saya tidak membuat perusahaan demi menciptakan perusahaan, tetapi untuk menyelesaikan sesuatu.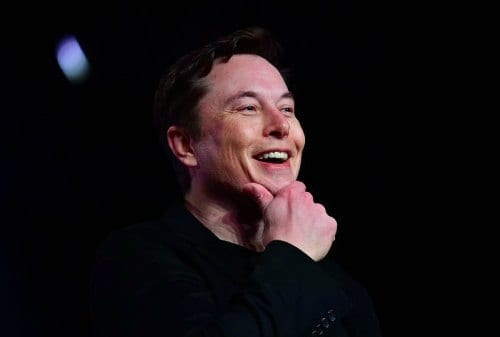 [Baca Juga: Kisah Sukses Elon Musk, CEO SpaceX dan Tesla Motors]
#20 I don't believe in process. In fact, when I interview a potential employee and he or she says that 'it's all about the process,' I see that as a bad sign. The problem is that at a lot of big companies, process becomes a substitute for thinking. You're encouraged to behave like a little gear in a complex machine. Frankly, it allows you to keep people who aren't that smart, who aren't that creative.
Saya tidak percaya pada proses. Bahkan, ketika saya mewawancarai karyawan potensial dan dia mengatakan bahwa 'ini semua tentang prosesnya,' saya melihat itu sebagai pertanda buruk. Masalahnya adalah bahwa di banyak perusahaan besar, proses menjadi pengganti pemikiran. Anda didorong untuk berperilaku seperti gigi kecil di mesin yang kompleks. Terus terang, ini memungkinkan Anda untuk membuat orang yang tidak sepintar itu, yang tidak begitu kreatif.
#21 Starting and growing a business is as much about the innovation, drive, and determination of the people behind it as the product they sell.
Memulai dan menumbuhkan bisnis sama banyaknya dengan inovasi, dorongan, dan tekad orang-orang di belakangnya seperti produk yang mereka jual.
#22 The first step is to establish that something is possible; then probability will occur.
Langkah pertama adalah menetapkan bahwa sesuatu itu mungkin; maka peluang akan terjadi.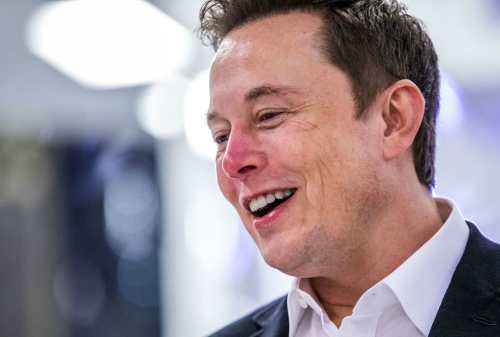 [Baca Juga: Kata-kata Bijak Warren Buffett: 1% Manusia Paling Beruntung]
#23 There are really two things that have to occur in order for a new technology to be affordable to the mass market. One is you need economies of scale. The other is you need to iterate on the design. You need to go through a few versions.
Sebenarnya ada dua hal yang harus terjadi agar teknologi baru dapat terjangkau oleh pasar massal. Salah satunya adalah Anda membutuhkan skala ekonomi. Yang lain adalah Anda perlu beralih pada desain. Anda harus melalui beberapa versi.
#24 Talent is extremely important. It's like a sports team, the team that has the best individual player will often win, but then there's a multiplier from how those players work together and the strategy they employ.
Bakat sangat penting. Ini seperti tim olahraga, tim yang memiliki pemain individual terbaik akan sering menang, tetapi kemudian ada pemain lainnya yang bekerja sama dan menggunakan strategi permainan.
Semoga kumpulan kata-kata bijak Elon Musk ini dapat menginspirasi Anda. Anda dapat membagikan setiap artikel Finansialku kepada rekan atau kenalan Anda yang membutuhkan!
Apabila Anda memiliki kesulitan dalam perencanaan keuangan, Anda dapat menghubungi Konsultan Perencana Keuangan Finansialku yang siap membantu Anda.
Jika Anda memiliki saran, tanggapan atau pertanyaan, Anda dapat menuliskannya pada kolom yang telah tersedia di bawah ini. Terima kasih!
Sumber Referensi:
Larry Kim. 50 Innovation and Success Quotes from SpaceX Founder Elon Musk. inc.com – https://bit.ly/3a2wKBH
Sumber Gambar:
Kata-kata Bijak Elon Musk 1 – https://bit.ly/39c73gF
Kata-kata Bijak Elon Musk 2 – https://bit.ly/2QCoGjh
Kata-kata Bijak Elon Musk 3 – https://bit.ly/3bnf585
Kata-kata Bijak Elon Musk 4 – https://bit.ly/2vJfmTy