Guys…. are you looking for the best cafe in Yogyakarta? Calm down we have recommendations, so keep up with this article. Don't go anywhere…
Happy reading…
Café in Yogyakarta
Going for a trip to Yogyakarta this weekend? Check out these 8 best cafés in Yogyakarta for a cozy hangout experience in the weekend.
Comfy place, food, and a good company are the best recipe for your memorable trip. And Yogyakarta lives up its name as a creative hub in Java.
You will discover plenty of cafés that represent an appealing design and unique concept in the street of Yogyakarta, available to enjoy at an affordable price.   
We have sorted out these 8 best cafés in a city known as Kota Pelajar (the city of student) for a delightful hangout in the weekend.
#1 Silol Kopi & Eatery
Settled right in Yogya downtown, Silol Kopi & Eatery is where you want to spend long night hours in the crowded with music concert in Saturday night.
The café represents classical theme that mixed with traditional elements of Java.  
Though serves for big venue such as large group meeting, and weeding, Silol Kopi & Eatery provides you a comfortable space to hang out daily in the classical and traditional style of Java.
As one of the popular café in Yogya, Silol Kopi & Eatery café combines the old and traditional furniture with modern installation on its spacious building construction and the high glassy ceiling that brings out the sense of relaxation.   
What is eye catching is its huge wire installation that decorates its glassy door on its top.
The room is flooded with classical paintings on the wall, traditional furniture, and wooden table and chairs.
There is an old car placed not far from its fancy bar. You will also find some old Vespa, bikes, and a becak (a bike with three wheels that can carry only two people), a common vehicle you can spot in the street of Yogya.
You will sense directly the strong Java countryside vibe as you enter. The building has two floors. First floor is AC room suitable to have brunch or breakfast in Yogya morning atmosphere.
Its second floor are open and semi-open space that has a white fancy curved roof, fit for spending the weekend in a sunny weather of Yogya.
Silol Kopi & Eatery serves you various menu, from coffee drinks to Java and Western dishes with an affordable price for you to enjoy.
For coffee lovers, coffee roasting is available as well. Besides it comes with facilities such as Mushola, non-smoking, and smoking room, and rooftop open space as well.      
So, if you are thinking about spending long good hours with friends in Yogya downtown, we recommend you Silol Kopi & Eatery for a Java rustic experience in modern style.
Address: Jl. Suroto, Kotabaru, Kec. Gondokusuman, Yogyakarta, DIY (Special District of Yogyakarta) 55224

Open hours: Every day from 6 am until 9 pm

Price: Starts from IDR 15,000 or USD 1.4

Website/IG: @silolkopi

Contact: +62 274 5012802
#2 Cafe, The Captain Urban Lounge Jogja
An experience of culinary in an airplane cockpit that is actually a café. The Captain Urban Jogja brings your flight experience down on earth.  
The café has a cockpit room with the airplane chairs. There is a face of an airplane placed in the entrance, as if it is waiting for you and other passengers to enter.
This café truly is passionate about plane. Inside you can discover pilot chairs, flight compass, propeller, and passengers' chairs, all to make you feel airplane.
To emphasize the theme, all its waitress are dressed up in flight attendant style, ready to serve the passengers.
The menu is a mixture between Western and Asian dishes. Mexican Chicken, Chicken Wings, and Chocolate Grasshopper are its recommended menu.
It will be a unique and an unforgettable experience to have in an airplane-like café which open until 1 am in the weekend.
Address: Jl. Damai No. 41, Sari Harjo, Ngaglik, Wonorejo, Sariharjo, Sleman, DIY 55581

Open hours: Every day from 5 pm until 12 am

Price: Starts from IDR 25,000 or USD 1.73

Contact: +62 274 886995
#3 Ekologi Desk and Coffee
Coffee shop in urban space today is more common in Indonesian big cities.
With urban design that takes a minimalist concept and modern style, Ekologi Desk and Coffee allows you to sip a cup of coffee roasting in a homey yet eco-friendly atmosphere of Yogya.  
The name Ekologi is derived from ecology, a study of organism and their interaction with environment.
The coffee shop brings out the natural living theme to the corner with comfy contemporary style.
The tables and chairs carry minimalist concept with floor to high ceiling windows to give comfortable experience to the guests.
You are free to choose the best spot whether alone to enjoy nature, planning your itinerary journal or simply enjoy the moment with your partner or friends.
Ekologi Desk and Coffee accommodates semi-outdoor room with wood furniture, in the first floor that brings nature close to you.
There is an open space like a garden area in its backyard if you want to enjoy more sun lights.
The second floor is a co-working space, comfortably designed for those who working on tasks or projects.
Its location that far from the city' hustle and bustle with fresh green and shady plants, allows you to enjoy brunch in a quiet ambiance and natural view.
Its Louis Roastery is ready to meet your mood for a good dose of caffeine, and special flavor of coffee in the morning.
You should try also its signature drinks such as Coffee Iris Chocolate, Cappuccino Caramel, Choco Hazelnut and its recommended Western dish, Pasta Anchovy Sauce.
Address: Jl. Pandean Sari Blok IV No.10A, Candok, Condongcatur, Depok, Sleman, DIY 55283

Open hours: Every day from 10 am until 8 pm

Price: Starts from IDR 15,000 or USD 1.4

Website/IG: @ekologi.id

Contact: +62 813 92299 148
#4 Filosofi Kopi Jogja
If you want to experience more Javanese vibe, come to Filosofi Kopi Jojga.
Its name is adapted from the famous Indonesian film, Filosofi Kopi that tells a story about friendship and being brave to reach your dream.
The café in Yogya was founded after the release of Filosofi Kopi movie second series. No wonder it gains popularity among the youth in Yogya.  
The café is located in a spacious area, where some bars and tables are put inside several Joglo, a Java traditional house.
In front of each houses, there is an open space with wooden table, chairs of 90s style, and green trees.
It places a lot of rooster sculptures, an iconic symbol in Java culture. The café is where you want to experience the strong vibe of Javanese culture in a rustic area of Yogya.
Variety of coffee from manual brew, coffee dessert, as well as black and white coffee for you to enjoy.   
This café has been a place for many tourists and local visitors whom mostly are college students who come here for hangout, cultural trip, and working.   
Address: Jl. Pandhawa No.001/17, Tegal Rejo, Sariharjo, Ngaglik, Sleman, DIY 55581

Open hours: Every day from 11 am until 11 pm

Price: Starts from IDR 15,000 or USD 1.4

Website/IG: www.filosofikopi.id or @filosofikopi

Contact: +62 274 888583
#5 Epic Coffee & Epilog Furniture
A café that has floor to ceiling windows and brings concept of natural living, Epic Coffee & Epilog Furniture is a good option to spend a weekend in an open space area.
The space combines a café and a furniture shop where you can buy items from Epilog Furniture as a gift to take home.
The building resembles a warehouse model that has a spacious room and a high ceiling shaped in industrial style.
Its white brick walls blends in harmony with its modern interior. While the coffee bars, chairs and tables use wood element.
These features create a friendly and comfy ambiance to meet your need for a calm vibe.
It also applies wooden tables and chairs, and some huge fans on its high ceiling to highlight the sense of both industrial and natural living at its semi-outdoor space.
The spot is suitable to be by yourself while sipping its delicious manual brew coffee. You will love to have a cozy breakfast on Saturday morning in its spacious open space.
It is a beautiful wide grassy garden that use big white wood tables and long white benches that come with glass lamps hanged in the wooden poles placed in both sides of the garden.
What an exciting experience to order an espresso base where you can choose the coffee beans that you love, while sun bathing in its comfy large garden.  
Address: Jl. Palagan Tentara Pelajar No. 29, Mudal Sariharjo, Ngaglik, Sleman, DIY 55581

Open hours: Every day 8 am until 9 pm

Website/IG: www.epiccoffee.co.id or @epic_coffee

Price: Starts from IDR 25,000 or USD 1.74

Contact: +62 822 9331 3133
#6 Roaster and Bear Café
As its name suggests, the icon of this café is bear. In each room you can find some huge and cute teddy bears as the main highlight of Roaster and Bear Café.
This café has been attracting tourists and youth particularly as a place for individual, couple, and friends or family to hangout, dining or working because of its pleasantly relaxing environment.
Strategically located near Tugu Jogja, Roaster and Bear Café has two floors. Each levels has floor to ceiling windows that enable visitors to notice the busy street view of Yogya.
There are mural paintings of bears in its white brick walls that remind you the story of Goldilocks and the Three Bear.
The interior is covered in vintage style with bear elements, cozy wooden chairs and tables that fit for group gathering.
There is a long wooden table right in front of its huge glass windows if you want to take in the street scenery of Yogya while sipping a cup of hot coffee.   
Going out for a dinning with your partner in Roaster and Bear will be a romantic and fancy dinner to have with Wagyu Steak as its recommended menu in the lovely and charming ambience of the night.
Not only Western, you can also find Asian cuisines with special flavors as well as pastries shaped in unique forms.
Whether it is a cozy breakfast or romantic dinning you want, Roaster and Bear makes your weekend at a café a lovely moment to remember.
Address: Jl. P. Mangkubumi No.52, Gowongan, Kec. Jetis, Yogyakarta, DIY 55233

Open hours: Every day from 10 am until 9 pm

Website/IG: www.roasterandbear.business.com or @roasterandbear

Price: Starts from IDR 30,000 or USD 2.08

Contact: +62 877 7958 5777
#7 Café Brick Jogja
The café brings a part of London to Yogya Street for you to enjoy. Now you don't need to fly far to London to experience its café and street.
Café Brick Jogja accommodates your social venue in British classical style setting.
Lamp pillars, red telephone box, and booth under umbrellas of black and white stripes motif in its yard already make you feel like being in London Street.
The roofs style and its red brick walls take the shape of classical Victorian house style in England.
Its model reminds you Hogwarts School in Harry Potter novel though it's smaller than that.
Its room features classical interior of photo frames, mural painting of England flag, and a painting of the British in ancient period on the wall of the co-working space that overlooks the street.
All room is dominant with wood furniture that creates classical, tranquil and relaxing atmosphere in European style.
It is a comfy place to hang out with friends or family in the weekend, and a cozy co-working space to read your favorite novel.
The menu is available in Western, and Indonesian traditional dishes with tasty flavor.
Most of its visitors are youth who come to working their school projects or just having a conversation with their peers.
Café Brick Jogja has a relaxing and friendly space in British setting for travelers, family, and employees as well as students to have their enjoyable leisure time.    
Address: Jl. Damai No. 8, Tambakan, Sinduharjo, Ngaglik, Sleman, DIY 55581

Open hours: Every day from 9 am until 12 am

Website/IG: www.cafebrick.co.id / @cafebrickjogja  

Price: Starts from IDR 15,000 / USD 1.4

Contact: +62 817 9456787
#8 And the Last Cafe is, Estuary
Located in a lush green area of Yogya, Kali Code, what a comfy afternoon to spend in Estuary before continue your trip the next day.
Besides getting in touch with nature, Estuary is a café that applies industrial and finishing concrete concept to bring modern and comfortable experience to the customers.  
In the front area there are drink stations that serve as the semi outdoor space where people can gaze at the outdoor view.
Its interior has homey and minimalist style with floor to ceiling windows, wood furniture and a huge bar in the first level.
Its rooms serve different purposes, from hangout, meeting, seminar/workshop, to gathering.
You can order meal and drink while being with yourself alone in its cozy semi-private area. It also has a romantic atmosphere to wine and dine with your partner or spouse.
The outdoor comprises two level where you can enjoy your meals while revel the fresh look of green plants from second level.
The menu here is a fusion between Indonesian and Western dishes. Some of its recommended cuisines are Grilled Chicken (grilled chicken in western style with Indonesian spices), Beef Burger (patty burger mixed with Indonesian spices), Klatak Koyor (an Australian Prime Beef mixed with koyor, a part of beef tendon) and Joen Koas (pasta mixed with galangal). Delicious…!
Address: Gang Code 3, Karangjati Wetan, No. 170 C, Jl. Monjali No.45, Gemangan, Sinduadi, Mlati, Yogyakarta, DIY 55283
Open hours: Every day from 10 am until 10 pm

Price: Starts from IDR 30,000 / USD 2.8  

Website/IG: @estuary.id  

Contact: +62 821 444 57727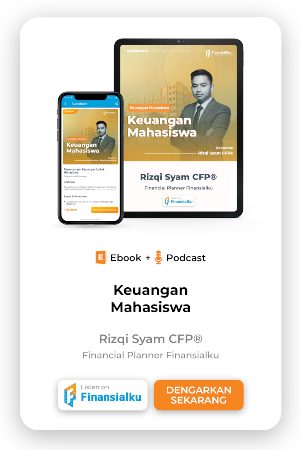 Let's Weekend in Yogyakarta
Let's weekend in Yogyakarta!!!
Now that you have seen these review of 8 best cafés for cozy hangout while in Yogyakarta, let us know which one is your choice to spend in the weekend.
If you ever been to one of them, let us know in the comment. Have a great weekend culinary in Yogyakarta, traveler lovers!   
But, guys, preparing the budget for your culinary trip with Aplikasi Finansialku for easy, and fast calculation. It is available for iOs and Android.
 Reference:
Admin. October 26, 2020. 15 Café di Jogja Tempat Nongkrong Paling Asyik. Blog.tripcetera.com. https://bit.ly/3swNDxG.
Admin. Kedai Filosofi Kopi Jogja. Gudeg.net. https://bit.ly/3cnCx8s. 
Credit:
8 Best Cafés In Yogyakarta For Your Cozy Hang Out In The Weekend 01 Finansialku -https://bit.ly/3speMSf
8 Best Cafés In Yogyakarta For Your Cozy Hang Out In The Weekend 02 Finansialku – https://bit.ly/3tqf64i
8 Best Cafés In Yogyakarta For Your Cozy Hang Out In The Weekend 03 Finansialku – https://bit.ly/3eaRp9I
8 Best Cafés In Yogyakarta For Your Cozy Hang Out In The Weekend 04 Finansialku – https://bit.ly/3uYqjcD
8 Best Cafés In Yogyakarta For Your Cozy Hang Out In The Weekend 05 Finansialku – https://bit.ly/2ORxzrs
8 Best Cafés In Yogyakarta For Your Cozy Hang Out In The Weekend 06 Finansialku – https://bit.ly/3e6abiv
8 Best Cafés In Yogyakarta For Your Cozy Hang Out In The Weekend 07 Finansialku – https://bit.ly/3dn9ZfR
8 Best Cafés In Yogyakarta For Your Cozy Hang Out In The Weekend 08 Finansialku – https://bit.ly/3dpqR5H
8 Best Cafés In Yogyakarta For Your Cozy Hang Out In The Weekend 09 Finansialku – https://bit.ly/3mS3PHv