Guys…. let's see what we will find in Banyuwangi, in our vacation this time….. Happy reading guys….
Banyuwangi, East Java
Wondering where to go next in East Java? Take a trip to Banyuwangi and enjoy its rich Javanese art and tradition with its appealing hidden gems of nature.
Banyuwangi is named after a river that means Fragrant Water. Tourism ministry awarded it as a festival city since it has plenty of tourism events in a year.
Banyuwangi is a gateway in the east cost of Java with a stunning Ijen Plateau as its background in the west.
There are expansive area of Africa-savannah-like to enjoy in this city. And it has the charming view of Bali Strait and Bali Island in the eastern part to revel in.
You can expect to experience a slow-rhythm of life with relaxing atmosphere from its climate.
Relish also Banyuwangi ethnic community that introduces you to the vibe of Java art and culture.
No wonder Banyuwangi is dubbed "the Sunrise of Java" since it has many charming tourist destination for travelers and visitors to appreciate.
How to Explore Banyuwangi
With its plenty natural gems and culture to explore, we have sorted out 8 best new gems of tourist destinations worth exploring in Banyuwangi.  
#1 The Renowned Blue Fire of Ijen Crater
The attraction of Ijen Crater is not only its fine mountain scenery, but also its renowned blue fire.
The fire is considered the largest blue flames area in the world. This are phenomena has been bringing hikers and travelers to gaze at this world's wonder.
Located in the border between Banyuwangi and Bondowoso, Ijen is still an active volcano.
It lays in the west part of Merapi Mountain and includes a volcano with many layers (stratovolcano). 
The track to Ijen crater is challenging especially for those who aren't used to climbing.
From the bottom of the mountain, you'll hike up to the crater for around 4 miles which takes around 1.5 hours.
Though it is short, the track is tough especially down the base of the crater which has a long descent and ascent.
It takes you around 2.5 hours to arrive at the base. And as you walk down, the wind becomes stronger and blows the sulfur gases away. 
Because the sulfur gases down the crater are toxic for lungs, you should bring a high-quality mask (even some of the gases can still get inside the mask) otherwise you wouldn't be able to enjoy this rare flames as your eyes also got irritated. 
The best time to see these stunning flames is at night. And summer is indeed the best time to visit the crater since the roads also are less slippery.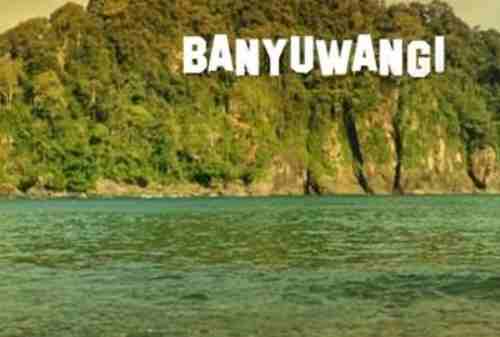 (Read Also: Kawah Ijen: Challenging Yet Exciting Hike To Ijen Blue Fire)
#2 Experience the Africa Van Java at Baluran National Park
Located in forest area of Sumberwaru, Banyuputih, Situbondo, Baluran National Park has a lovely attraction, the savannah that resembles ones in Africa. That's why it is called Africa Van Java.
It has a relative dry climate that mainly comprises savannah around 40%, lowland forests, mangrove forests, and hills.
The park is close to Bali, and Madura where in the north it is bordered by Madura Strait, and Bali Strait in the east.
Savanna Bekol is one of many sites in the park. It is popular for its savanna where people named it 'Little Africa in Java'.
The grassy plain occupy the area with the incredible view overlooking Mount Baluran.
The grass will turn out in yellow when the summer season comes. The atmosphere would be felt like in Africa' savanna especially when the wild animals appears.
There is a tower too where you can see the whole land from a lofty height. Even you can stay the night in one of the lodgings provided by the park.
And you can take several great pictures of the wild life here too.
#3 Revel in the Ancient Tradition of Osing Kemiren Village
Meet the indigenous people, Osing Tribe who preserves the ancient ancestral traditions from Majapahit Kingdom era in Java.
It is settled 15 kilometres from the city center. Kemiren is taken from the name of 'kemiri' (candlenut) and 'duren' (durian) trees that once grew on the village.
The ancient houses passed from Osing tribe generation are still preserved by the locals until now.
They use its main hall to practice and perform Gandrung, Angklung Paglak, and Barong Kemiren, as well as Othek dances.
While revel in the local dance performance, you can also enjoy its sweets food and traditional food from the locals.       
There is also an annual festival just like the bamboo festival in Gintangan Village. It is a coffee festival called Ngopi Sepuluh Ewu (from Javanese meaning Ten Thousand Coffee).
It is a very creative festive and has been attracting many people to come and enjoy the show every year.
It is an event where the organizers prepare ten thousand coffees and place them along the street and in front of the locals' houses so people who are passing by could taste the coffee.
You can also find locals sell Batik Banyuwangi while you buying locals coffee. The festival aims to maintain the traditions of Osing Tribe.  
Address: Jl. Perkebunan Kalibendo no. 238, Glagah, Banyuwangi
Entrance ticket: IDR 5,000 / 0.34 USD per person
#4 Get Lost in the Magical Forest, Jawatan Benculuk
Want to go into a magical forest? Located in Purwosari, Benculuk, Cluring, the Trembesi Trees that fill Jawatan Benculuk Forest make you feel like you were lost in a mystical forest of The Lord of the Rings.
There are hundreds of Trembesi Trees here. They have unique shape of branches with big size that grow smaller on the edge and few small leaves.
Their presence creates a whimsical sense just like in a fairy tale world. The best time to appreciate this forest is when the sunset coming.
When its beams fall among the trees, they generate a fine golden colors mixing with the green and brown colors on the leaves and branches.
Having a picnic under its huge branches is a pleasant way to enjoy this lovely view.    
Address: Purwosari, Benculuk, Cluring, Banyuwangi, East Java, 68482
Opening hours: Every day from 8am until 6pm
Parking fee: IDR 2,000 / USD 0.13 per person
#5 Ancient Site in Mangrove Forest, Purwo Temple
Get to know one of the ancient history of Java in this historical site, Purwo Temple. It is settled in Alas Purwo National Park, Kebalenan, among the lush mangrove forest and in the oldest forest in Java.
Surrounding area near the temple has many green trees. The name Purwo means the oldest.
Religious communities namely the Hindus from Bali and the Hindus from Tegaldlimo district come here to pray.
Aside its sacral function, the site also a place for people to enjoy various rituals, art, and cultural performances and local social gatherings.
The temple also reminds the Javanese about their ancestors and origin.
Address: Alas Purwo National Park, Kebalenan Subdistrict, Banyuwangi District.
Opening hours: Monday until Thursday from 7am to 4pm, and Friday from 7am to 4.30pm.  
Entrance price: IDR 5,000 / USD 0.34 per person and IDR 150,000 / USD 10.33 per person
#6 Exhibition of Java Creative Art and Fashion, Gintangan Bamboo Festival
Renowned as a festival city, Banyuwangi presents you one of the unique cultural festival in the country.
It takes place in Gintangan Village. It is well-known as a bamboo-producing village in Indonesia since 1980s.
It has been exporting bamboo to the neighboring countries in Southeast Asia namely Thailand and Japan.
The festival comes from the direct initiatives of the Gintangan locals aimed to exhibit their works during this annual event. You also will find trinkets and accessories in the event.   
In the parade, bamboo is used as medium in the art and fashion icon of the models.
Bamboos are crafted in ornate shapes and are combined with Java traditional dress, the modified batik and kebaya costumes in modern style.
All the bamboo crafts are impressively designed in rather big size, and full of Java symbols, cultural elements and ornaments.
The festival is accompanied by the Javanese traditional music. The parade resembles the costume festival in Rio De Janeiro Carnival and Carnevale in Venice, Italy.
So prepare your camera to take some pictures of this creative and unique exhibition of Java art and fashion.  
Address: Gintangan Village, Banyuwangi
#7 Mondoleko Sragi Hill
If you look for cool and fresh air in highland with scenic landscape of Mountain, you should head to Mondoleko Sragi Hill.
Settled in Sragi Village, Songgon, it takes not so much effort to hardly hike for 1.5 km to reach the summit.
After arriving there is a wooden bridge, a vantage point for you to take several of best picture of the panorama.
It provides a view of incredible mountain range namely Mount Raung, Suket, Kendil, Meranti, and Merapi, where the lush green trees fills the front view of these mountain.
Several appealing instalation are set so visitors can have various spot to take instagrammable pictures.
They are sunflower garden, a spot with rice fields as the backdrop, and a site full of propellers made out of white and yellow papers attached to bamboo pillars planted on the ground.
You only need to pay for IDR 10,000 to enter the site.
Address: Sragi Village, Songgon
Open hours: Every day from 7am until 4pm
Entrance price: IDR 10,000 / USD 0.69 per person
#8 Revel in Banyuwangi Art and Culture in Taman Gandrung Terakota
Not only its impressive craftsmanship of bamboo, Banyuwangi also brings you its local creativity of sculpture in Gandrung Terakota Park.
The sculpture art presents a 1000 terracotta statues of Javanese women Gandrung dancers made from pottery. Using pottery material that is easier to break, the statues symbolize mortality.
Gandrung is a welcome dance of Banyuwangi and commonly performed in many events of the city.
These statues with different pose are placed in front of rice fields located near the foot of Mount Ijen.
The scenes present the blending of Java art and culture along with the farmers' activity in the rice field.
The establishment of this park is inspired by the Terracotta Warrior and Horses in the period of Qin Shi Huang dynasty in China.
The park has Mount Ijen as its background with the overlay of lovely green hills and the rice fields.
Among the park, there is an elegant amphitheater where Jazz music performance usually takes place.  
You can take picture among its iconic terracotta statues and let yourself immerse in the beauty of its surrounding while appreciating the vibe of Javanese art and culture.
Besides you can take in the Gandrung Dance performance by local dancers regularly held in its amphitheater.    
Address: Dusun Krajan, Tamansari Village, Licin, Banyuwangi 68454
Opening hours: Monday to Thursday from 8am until 7pm and Friday to Sunday from 8am until 10pm
Entrance ticket: IDR 10,000 / USD 0.69 per person
How to Get to Banyuwangi
Here are some likely routes to get you to Banyuwangi.
#1 Flight Route
From Kuta use Citilink Indonesia that flies once every day to Blimbingsari Airport in Banyuwangi.
Other flights such as Garuda, Nam Air, and Wings Air also serves flight from Jakarta and Surabaya to Banyuwangi.
#2 Train Route
Banyuwangi has two stations namely Banyuwangi Baru and Karangasem Stations.
The train routes pass cities such as Surabaya, Kalibaru, Jember, and Probolinggo.
To see the train schedule go to https://kai.id and to book the ticket with foreign cards you can purchase directly from the train station, Alfamart, or Indomaret.
#3 Bus Route
If you want to have an adventure trip via land, you can use a bus service from many destinations in Java and Bali to Banyuwangi that has two bus terminals namely Brawijaya (Karangente) and Sirtanjung Terminal located 3 km from Ketapang Harbour.
#4 Sea Route
If you prefer sea route, from Gilimanuk in Bali you can use a ferry to Ketapang Harbour in Banyuwangi.
The ferries depart to and from Gilimanuk every day every 20 minutes. And the journey takes around 45 minutes to an hour or more because sometimes the ferries need to wait the dock to be clear before departure.
Where to Stay in Banyuwangi
Now here are some options of affordable yet delightful places to stay during your visit.
#1 ILLIRA Hotel
Located in Banyuwangi city, Illira Hotel offers the guests with a widely panoramic mountain-view.
The hotel has a strategic access that's easy, and convenient to various destination in the city. It is 23.9 miles from Baluran National Park.
With a modern design, the property features room with air conditioning, safe, and a minibar.
Room' types are available from non-smoking rooms, family rooms, suites, to smoking rooms.
You also can enjoy the fine seafront view from the hotel' rooftop pool. The hotel also provides a lounge, fitness center, and spa for your convenience.
Address: Jl. Yos Sudarso 81-83, Lingkungan Sukowidi, Kaltak, Kalipuro, 68421 Banyuwangi
Contact: +62 333 3384 888; +62 333 3383 444
Website: www.illirahotel.com
Price: Trip.com
#2 Mimpi Resort Menjangan
Only 22 miles from Baluran National Park, Mimpi Resort Menjangan is a hotel with Java traditional architecture.
It is located in Banyuwedang. Blended in the elegant ornaments, and decoration of Javanese ethnic style, you can expect the experience of convenient stay with a friendly, and hospitable service of the staffs.
The building is filled with modern decorated wooden furniture that create homey feeling for the guests.
The hotel provides room with air conditioning, minibar, and a private balcony overlooking the fine beach, and mountain.
It also features a bar, restaurant, and rooftop pool with beachfront view that's gorgeous. You won't regret staying here with the comfort, hospitable service, and natural view it offers.
Address: Jl. Gerokgak, Batu Ampar, Pejarakan, Gerokgak, Bulelen, 81155 Bali
Contact: +62 361 415020  
Website: www.mimpi.com
Price: Trip.com
#3 Banana Homestay
Located in Banyuwangi city, Banana Homestay is a lodging with a very affordable price. It is fit for backpackers, or travelers who travel on budget.
The building offers a shared lounge, a garden, and a 24-hour front desk for your convenience. It features both WiFi, and a private parking is available at the homestay, free of charge.
The owner can speak English. Enjoy the hospitality of the owner, and the locals' community around the area.
Address: Jl. Tidar No.71, Singotrunan, 68414 Banyuwangi
Contact: +62 811 3787 572
Price: Booking.com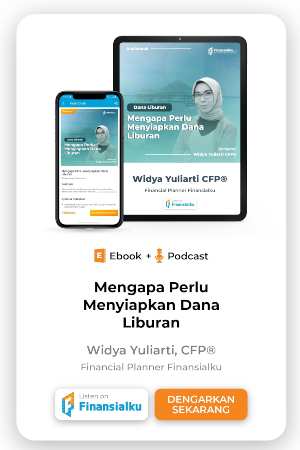 Conclusion
The vibe of Java art and traditions are already felt once you arrive in this festival city.
The nature provides you with fine climate and lovely scenery of mountain in Java for relaxation and recreation.
If you are travelling to East Java this week, be sure you visit "the Sunrise of Java" Banyuwangi.
Preparing the budget for your trip with Aplikasi Finansialku for easy, and fast calculation. It is available for iOs and Android.
Tag those whom you want to take along in the trip to Banyuwangi, and don't forget to share this article, thankyou guys…..
 Reference:
Adelina. 30 Unconventional things to do in and around Banyuwangi (East Java) when you've seen all of Bali. Indonesia.tripcanvas.co. – https://bit.ly/3dqNpTx.
Credit:
8 Best New Gems Must Visit While in Banyuwangi, East Java 01 Finansialku – https://bit.ly/3o7fLpL
8 Best New Gems Must Visit While in Banyuwangi, East Java 02 Finansialku – https://bit.ly/2PXzQC9

The Renowned Blue Fire of Ijen Crater

– https://bit.ly/3nXQ9ex

Experience the Africa Van Java at Baluran National Par

– https://bit.ly/3tsp58C

Revel in the Ancient Tradition of Osing Kemiren Village

– https://bit.ly/2R3SbxV

Get Lost in the Magical Forest, Jawatan Benculuk

– https://bit.ly/2Su6ThX

Ancient Site in Mangrove Forest, Purwo Temple

– https://bit.ly/2R4WYiq

Exhibition of Java Creative Art and Fashion, Gintangan Bamboo Festival

– https://bit.ly/3xUjGKP

Mondoleko Sragi Hill

– https://bit.ly/3esyuZG

Revel in Banyuwangi Art and Culture in Taman Gandrung Terakota

– https://bit.ly/3hawmYe