Here is important things you need to know about Economic Effect of World War 3 in this era!
Read it carefully, promise? Finansialku will tell you more!
World War
World war is a conflict among countries that has the potential to start or trigger a war on a global scale and involve military power.
World War (WW) 1, 2, Cold War & the 9/11 War brought a devastating impact on human civilization. Not only people's lives being taken, but it left socio-political, environmental destruction, geopolitical tension, and psychological effects in the long run. 
This article is trying to explain generally the development of technology weapons (a part that has been used in conflict among nations), the economic impact that ever happens in the world and 9/11 war, factors that might trigger WW 3 and its economic impact, and also some steps to prevent WW 3 to happen. 
The Development and Use of Technology in War
The machinery of war somehow became so advanced. Its capability of killing and destroying is faster and almost not involving humans on the battlefield.
Killer drones with a size almost like an insect have been invented along with AI and nanotechnology. Cyber attack is now a new threat to national security, besides terrorism.
With such machinery power or technology, countries or people can annihilate each other.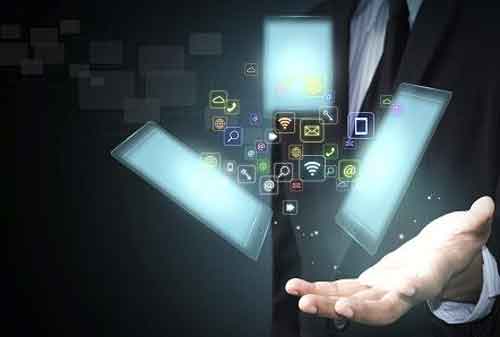 [Read More: 8 Passive Income Online To Get Your Financial Freedom]
Not only in terms of advancement, but regions in the world also showed an increase in military expenditure from 1990 to 2015. And it went up to US$1,822 billion in 2018, a rise of 2.6% from 2017 (SIPRI data), where the US and China leading the increase.
Despite the growth, numbers of armed conflict have dropped significantly since the Cold War. Based on the Uppsala Conflict Data Program, there are 254 armed conflicts have been fought since 1946. 
GRATISSS Download!!! Ebook Perencanaan Keuangan Entrepreneur & Freelance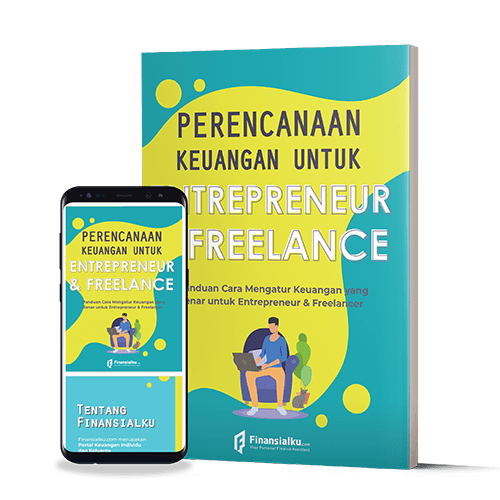 Economic Effect of World War 1
WW1 brought many negative effects on the economy. Here are some of them. 
#1 Stock Exchange Closed 
WW1 caused a financial panic. The fear of a massive selling from traders and the share trading method at that time led some majors stock market in Europe to shut down.
This event also made some desperate traders sell their shares in over-the-counter markets. 
#2 Stock Prices Declined
In WW1 price of stocks shrank. The average of Dow Jones Industrial declined in 1916 which increased 2 years before because of optimism from investors that U.S companies could profit from selling goods and war material.
#3 Restriction Regulation
In Europe, the response of the stock price declined was a restriction rule in stock prices such as in LSE. The capital was shifted into government to fund the growing war. Also, the rule was enforced to avoid large capital flight out of the country. 
New shares of British companies must be issued according to national interest and foreign governments and companies were not allowed to issue any new shares to ensure that all capital would be used for war debt.
The German government also forbade its people to trade on LSE after the war was over. 
#4 High Inflation
In the time of war, high inflation, decreasing the value of money, happened. It caused the price of food became so expensive.
A loaf of bread cost many billions and the postcard stamp cost 36 billion marks in German when inflation took place in 1923. In the peak of inflation, the US$1 was worth 4200 German marks.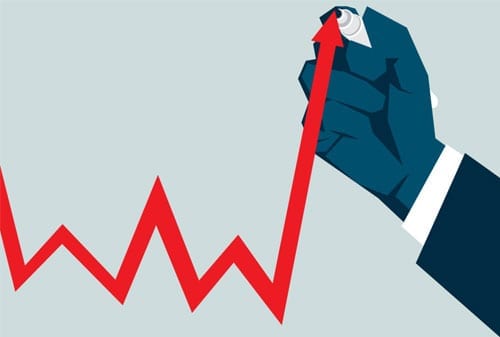 [Read More: How to Get Rich in 9 Simple Steps You Can Start Now]
#5 Lost of Capital
As in the case of German, inflation affected negatively the saving plans of the citizens. Because the value of money was decreasing. 
Economic Impact of 9/11 War 
It was estimated that the total spending of the US government after war 9/11 was US$6.4 trillion. Now let's take a look at some economic impact of terrorism in 9/11. 
#1 Financial Panic & Stock Market Closed Down
After the attack on September 9th, 2001, financial panic occurred. The terror caused such shocks that the price of stocks fell sharply.
LSE, NYSE, and banks in Wall Street were closed down for fear of the next terror attack. 
#2 Gold's Price Rise
As a safe-haven asset, gold's price rose high from US$215.50 to US$287, for many investors and traders moved their capital to gold. Other commodities prices also went up, such as oil and gas for one week. 
#3 Currency was Falling Down
The dollar fell sharply against the Euro, Pound, and Yen.
It was followed by the fall of stock market prices in several countries such as in England, Spain, German, Brazil, Argentina, and Mexico. 
#4 Insurance Losses
The attack had caused severe insurance losses in many sectors such as business, liability, and worker's compensation.
Insurance firms such as Berkshire Hathaway, Lloyd's, Swiss Re, and Munich Re also experienced major losses of more than US$2 billion. 
#5 Stock Price Fell
Several stock prices fell sharply including travel and entertainment sectors. Unlike those stocks, communications, pharmaceutical, and military/defense stocks rose.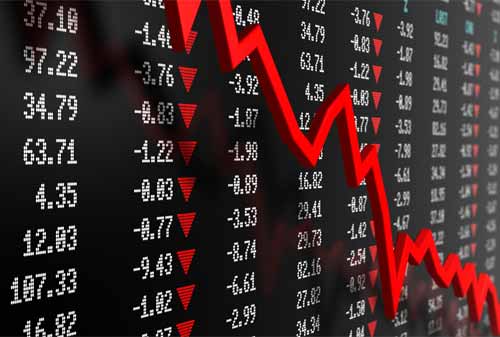 [Read More: 10 Skills That Every Successful Entrepreneur Needs]
Economic Policy During Wartime
During wartime that often followed by financial disruption or economic crisis, the government of sovereign countries took several policies such as the following:
The government who are involved in war used to allocate resources or money to increase military supply to gain victory. German government created war bonds to fund the war.

Restriction regulation. The government can limit the stock price and the amount of capital that flight out of the country in times of war. For example in England and German during WW1. 

The government uses tax from the people for defense spending. 

The government intensifies resources such as copper, rubber, and oil for military purposes. 

Central bank bails out. In the terror event of 9/11, The Federal Reserve US$100 injected US$100 billion in liquidity per day during 3 days after the attack. This was done to maintain economic stability and as a protection against the financial disruption. 
World War 3
"If it's possible to start a war in a computer room or a stock exchange that will send an enemy country to its doom, then is there non-battlespace anywhere? … If (a) young lad setting out with his orders should ask today, "Where is the battlefield?" the answer would be, "Everywhere."
Colonel Qiao Liang and Colonel Wang Xiangsui People's Liberation Army, China 1999.
WW3 is a hypothetical or a likely future war that has a greater impact beyond other wars that ever happened. It is an apocalyptic scenario of war involving multiple countries by using nuclear or biological weapons that destroy all or nearly all human beings.
These conflicts that have been happening might trigger several countries that have nuclear weapons and other destructive weapons to go to war and bring total annihilation on Earth.  
Here are some triggers that might cause several major powers and its allies to go to war.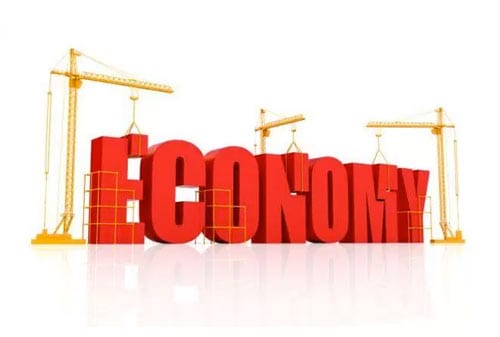 [Read More: The Basics On How To Start Investing]
World War 3: #1 Geopolitical Tension
Recently at the beginning of 2020, the U.S drone killed Iran's top security commander Qassem Soleimani. It escalated more tension between U.S and Iran and impacted the middle-east region particularly countries such as Saudi Arabia, Turkey, and Libya.
The tension if keep escalating would trigger the U.S and its allies to go to war with Iran and its allies.
Other spots of conflict that could involve major powers and its allies are Ukraine, Palestine, and Pakistan. The clash between major powers in the regions might invoke the use of nuclear weapons. 
World War 3: #2 Financial War
Financial war is a war using financial weapons to attack the enemy using currencies, stocks, bonds, and derivatives. The purpose is wealth destruction or attacking the national interest of a country.
By using instruments such as currency, a rival nation or transnational actor manipulates the capital market of the targeted nation. In his book Currency War (CW), James Rickards explained about the war of currency. 
A currency war is a financial war using competitive devaluations of the country's current currency against others. The purpose is to cause economic harm to rivals.
The attackers are not only states but also terrorists, criminal gangs and other bad actors who use SWF (sovereign wealth funds) special forces, intelligence assets, cyber attacks, sabotage, and covert action.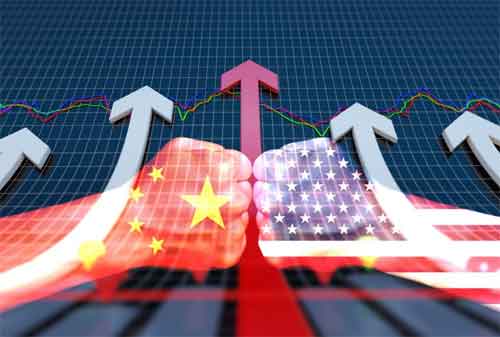 [Read More: 6 Things You Need To Know About The Economy Energy]
To destroy a currency of a nation means to destroy all markets and the nation. In the financial war, currency is the main target. 
He argued that in CW 3, non-state actors such as bankers, traders, politicians, automated systems, and multilateral and global institutions such as the IMF, World Bank, Bank for International Settlements and the United Nations, as well as private entities such as hedge funds, global corporations, and private family offices of the super-rich, could launch a financial attack anytime. 
The risk of this war is the total collapse of the monetary system, confidence loss of paper currency and a massive flight to hard assets. 
World War 3: #3 Cyber Attack
Cyber attack is a malign action using a computer to strike computer information systems, infrastructures, computer networks, personal computer devices, or security systems.
This unconventional weapon can be used by any actors to destroy its enemy control system, energy, finance, telecommunications, transportation, and water.
In 2013, Akamai reported that Indonesia originated the most cyber attack followed by China, U.S.A, Taiwan, and Turkey. 
Economic Effect of World War 3
If WW3 takes place whether, by geopolitical tension, financial or cyber warfare, or other potential causes, these will likely affect the economy of people far away severe compared to other wars. 
From what we can learn in history of WW 1, 2, and 9/11 war, the economic impact of WW3 may cause not only capital loss, high food prices, changes in living standards, tariff or trade war, but also the collapse of global monetary system and a massive conversion to hard assets such as gold. 
What are the other economic impacts of WW3 in your opinion? 
How to Prevent World War 3
There are possible ways to prevent WW3 to happen.
After WW1, WW2, and 9/11 war, there are many international and regional organizations ranging from government to non-government to prevent conflict and promote peace, implement disarmament and security treaties and civil society development in form of academic, research, or a think tank institution.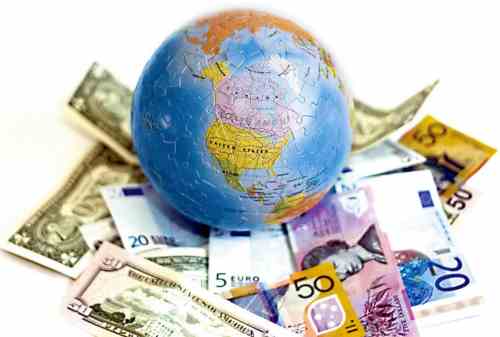 [Read More: Here Is What to Know About Economic Growth 2020]
To protect civilians, international and national law for armed conflict, war crimes, cyber crime, human rights and economic and military sanctions and domestic justice commission need to be strengthened.
Democratization is also needed to keep transparency and accountability of the institutions and civil society at the national and international levels.
What are the other ways you think can prevent WW3? 
Conclusion
The economic impact is almost unavoidable when the war happened such as in WW1, WW2, and 9/11. And it didn't only affect but also change the daily life and the future of many people.
Therefore, to prevent WW3 to happen, all parties both state and non-state actors need to cooperate to create communities and institutions that apply the principle of democracy and enforcement of the law to create and maintain peace.   
If you find this article helpful, let others know also by sharing it. 
References:
Admin. How To Prevent World War 3. Weforum.org – https://bit.ly/2Gjet5G
Bryan Taylor. August 1st, 2014. Desperate Traders Managed To Keep On Trading During The World War 1 Stock Market Shutdown. Businessinsider.com – https://bit.ly/37mK8PF
Deborah D'Souza. January 08th, 2020. How The Modern Stock Market Is Affected By War. Investopedia.com – https://bit.ly/30PYCoU
Will Kenton. October 15th, 2019. War Economy. Investopedia.com – https://bit.ly/38w7ORR
April 29th, 2019. World Military Expenditures Grows to 1.8 Trillion in 2018. Sipri.org – https://bit.ly/2GeMbtf
James Rickards. 2011. Currency Wars: The Making Of The Next Global Crisis. New York: Penguin Group.
James Rickards. 2014. The Death Of Money: The Coming Collapse Of The International Monetary System. New York: Penguin Group.
Credit Images:
Economic Effect of World War 3 – https://bit.ly/2WdfR2R