Do you know that passive income online can cover your monthly cash flow, make you free financially even allow you to retire sooner?   
In this article, Finansialku will briefly explain 8 online passive income to help in reaching your financial goals. But first, let us discuss passive income and why it matters for financial freedom.
The idea of passive income has been proved to be a stream of extra income. Today, people can spend more than 32 hours a week to make a living, even working more than 12 hours a day.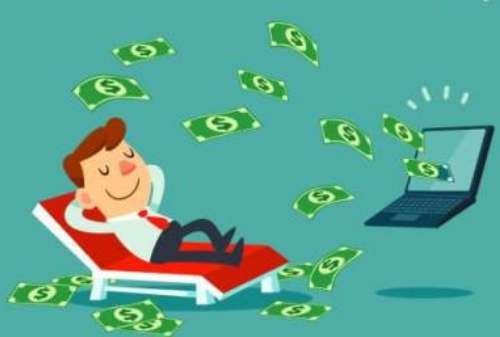 [Read: 6 Causes Of Impulse Buying and How to Resolve It]
Active income sometimes doesn't give much freedom in finance and especially in the valuable asset a human being has, time.
Some people think that to be free financially, you must be rich or super rich first, but this is a fault. You could be rich and still have debt or working longer hours to maintain your wealth. In other words, you are rich but have no financial freedom. 
Because financial freedom is a condition where you can enjoy more time and save more energy and hours while making enough money to pay the cash flow each month.
The idea of passive income is simply money you get from spending less time and energy on working. It is different from active income. If you still depend on the active income to pay your cash flow, you aren't financially free. 
It is when you turn assets into money with less effort and participation. An asset is anything tangible or intangible that can be used to make money.
Physical asset includes real-estate, lands, collectible arts, and currencies, commodities (oil and precious metals). And non-hard-assets include soft skills such as design, writing, consultation, or can be patent and copyright.
Passive income online can help you pay off your monthly expenses even retire from your job sooner. It should reach at least the total expenses or beyond. So, it is not a passive income when you got 3 million rupiah and your expense monthly is 4 million rupiahs.
So, what do you think, getting rich or having financial freedom first? Share your idea in the comment below.
Now let's take a look at these passive income online.
8 Passive Income Online To Get Your Financial Freedom
If you are an employee, self-employed, student college or investor, these jobs likely be an option to create streams of passive income. They are flexible and can be done with a relatively low budgets and higher returns.
#1 Peer To Peer Lending (P2P)
P2P is a way to lend your money to people who don't meet the requirement of a loan from the bank.
It is an online investment platform that gives you an easy and flexible way of lending money. You can choose a P2P lending company according to your investment budget.
Why this can be a stream of passive income?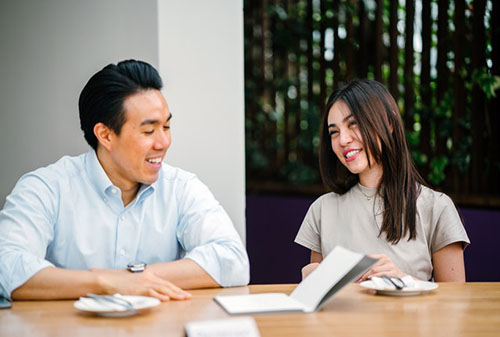 [Read: High-Paying Banking And Finance Industries for Entry Levels 2019]
This investment gives you profitable or decent returns each year from 17.5% up to 24%. In this type of lending, you can choose how much budget you want to invest (you can start with minimum budget Rp100.000).
The platform allows you to choose the borrower and lend money to more than one borrower. This way, you can minimize the risk of loss because of fraud or default (fail to pay) from the borrower.
You can also invest in different fields of loan, such as education, business, or health. Besides, you also decide the term or period of the loan, usually 6 or > 6 months, 1 or > 1 year.
For you who just begin to invest in this scheme, be sure you know the risk of investment, the method of giving the loan, and recognize the borrower peer to peer, and its return of investment.
Each company has a different minimum budget to start investing. Know the company status, whether it is registered in OJK (Otoritas Jasa Keuangan) or not, and see its track record. It is better to choose the one with 2 or 3 years experience in the business. 
#2 Crowdfunding Real Estate
The next passive income online you can get is from crowdfunding real estate. Crowdfunding real estate is a platform that allows people to invest in a property, with a minimum budget.
You can buy a property with even Rp500.000. Since it is a crowd-funded, it means that several people share their funds to buy a property.
Later, after the property (such as a house or an apartment) has been sold or rented, the company that manages the fund will share the return, which is the percentage of your investment.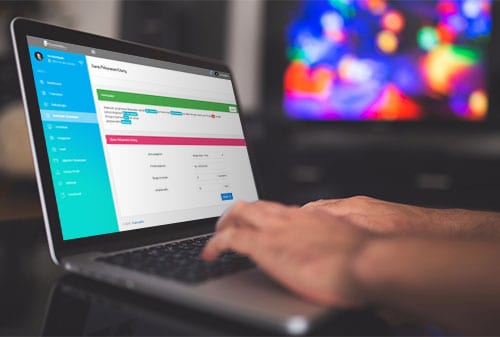 [Read: 6 Principles of Managing Money Wisely For Student's Finance]
Usually, it is 10 up to 20% a year. This scheme helps you to relax because the firm will take care of the maintenance or other administrative issues.
Compared to P2P lending, the risk of this investment is relatively moderate. And the liquidity is low, that is you need to wait for a year or two to get profit.In P2P lending, you can have the profit each month from the interest.
Some companies give charge to certain packages in their offering, such as 2% for administration, building maintenance, and notary fees. 
In Indonesia, this scheme has been a trend when the property price is soaring up each year. Through this scheme, almost people from middle to low income class could get access to this investment.
Some of these financial technology firms in Indonesia are Tavest, and Properti Anda. Another thing to consider before going with this passive income stream is that it hasn't been managed under OJK. So before investing, be careful to choose the firm.
#3 Dividend Paying-Stock
Another way to build a passive income online is from dividends. It is a profit the company obtains from its business or money you receive as a shareholder of stock in a company.
Not all the profit is given to the shareholders because some are kept for business activities.
So what are the benefits of having passive income from dividends? If your purpose is to obtain income regularly, this could be the right stream. Dividends could be paid monthly, quarterly or annually, depending on the company.
Some companies still pay dividends in spite of not making any profit. The purpose is to keep their established track-record of making regular dividend payment.
To buy a stock that can pay you dividends regularly, first, you must have an investment account in a brokerage firm. Do some research on some companies known to give dividends regularly.
You should align it with the expectation of income you want to earn (monthly, quarterly or annually). On top of that, the dividends at least cover your income target. The next step is to calculate the money you need to invest plus the return.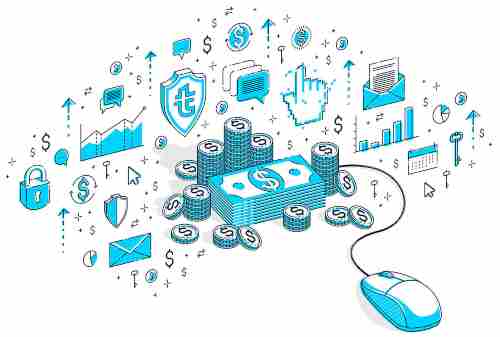 [Read: 6 Simple Ways To Sell Items On Facebook Marketplace]
In Indonesia, some big companies pay off dividends on June, November, and December.
To see the information on payments of these companies, go to KSEI (Kustodian Sentral Efek Indonesia), a government institution that gives central custodian services and regular securities transaction settlement. 
Make your analysis and pick up a solid stock to make profitable returns. And search for the company's cash flow and report on business performance.
Companies that give regular payment on dividends are commonly from these industries: basic materials, oil and gas, banks and financial, healthcare and pharmaceuticals, and utilities. So are you interested?
#4 Affiliate Marketing
If you are an active social media influencer whether it's in fashion, entertainment or technology, affiliate marketing could maximize your profit. It is a way to get money by posting a link of a product.
When you post a link of a recommended travel bag in your blog or website, you will get paid when somebody clicks on the link or buy the product.
Though having affiliate marketing doesn't make you rich right away, or earning bucks of money, but the income could be more than enough to pay off the electricity, gasoline or your rent.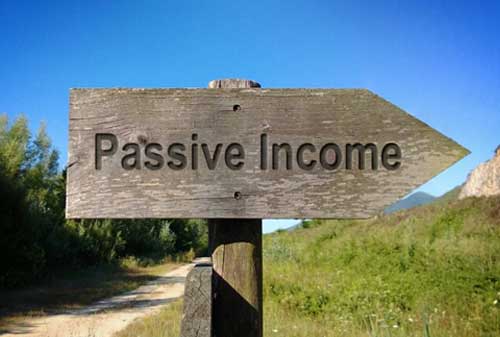 [Read: 10 Work From Home Jobs In 2019 Every College Student Must Try]
Not only that, if you already got paid from your blog or website, affiliate marketing helps to boost the traffic on your site, so you can reach out to a larger audience.
The simplest way to start is by signing up for affiliate programs. In this program, you will get paid by reviewing a product.
If you want to promote a product that aligns with your business value or interest, then try creating a strategic partnership with the desired companies. They will ask you to write posts on your website or blog that promote or review their products.
In this way, you would be more focused on the content you love to post, and it keeps you from having too many affiliate links in your blog or website.
How much commission you will get? Amazon gives 4% of commission while Clickbank  up to 75% for people who affiliate their links. Are you interest in having passive income online this way?
#5 Get Paid For The Time You Spend On The Web
Get passive income online now is simpler and easier. Only by visiting some sites that you've ever been before via Upvoice, you will be paid. The reward you will get are tokens that can be redeemed for a selection of e-gift cards.
If you took some surveys, you could earn more. And if you daily visit the sites, you could gain up to $75 a year.
Sites you need to visit are Amazon, Youtube, LinkedIn, Facebook, and Twitter. As you visit them, you will get daily tokens.
Use your Facebook account to sign up for Upvoice and after you have been approved, install Upvoice browser extension on your Chrome browser. You can enjoy your paid-surfing on the sites.
If you don't mind taking online surveys, go to Swagbuck or Mypoints. They have a good track record in terms of the trust (not a scam or legitimate online surveys), experience and well payment that worth your try.
The sites will pay you with e-gift cards and cash. They also offer different sources to earn money from online shopping, watching a video and searching for the website.
#6 Create A Mobile App
Do you love engineering and inventing application? Don't waste your skill. If you search in the Google Play Store or AppsStore, there are tons of mobile apps from a variety of usage.
They can be apps for measuring mood every day, organizing files or estimating distance. 
Create one that fits best with your passion and interest then sell it. It will be better if your product niche meets market demand.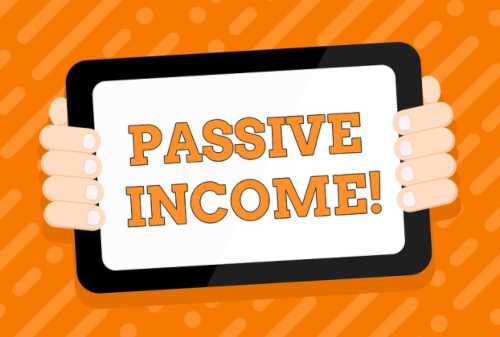 [Read: Why You Need To Launch Online Business Now and How]
For iPhone apps, 25% of apps developers could reach up to $5000 revenue and around 16% get $5000 for Android apps.
With plenty of market places to sell mobile application, you could sell your application there. Especially if it has a unique and working source code, you'll get a competitive price from the buyers.
Some popular marketplaces with lot numbers of buyers are SellMyApp (application and game templates, Dovemobi (game and template source code), and Codester (application templates and source code).
With ability to develop an app, you even can change your whole income. You can change this job to your main job and build a startup company, like Finansialku.
With the advanced technology we have now, building a startup company is quite promising.
#7 Buy Online Business
You want to open a business and have the money but got not enough time to manage? Here is the solution.
With buying an online business, you could expect to obtain regular passive income each year without directly involving in day to day business activities. Sounds interesting, right.
To start, you need to review the track record and especially the cash flow over the past year.
Be sure the business gives you a free rein to do your activities. When negotiating the income, make an offer to receive the profit of at least 1 to 2 years.
#8 Email Marketing Business
Email marketing is a strategy to promote and sell a product to consumers. In the surge of e-commerce, many businesses or startups conduct most of its promotional and transactions online.
With email marketing, business owner or startups firm could serve their customers better at a fast pace without any barrier of location.
If you have a product or service, promote them through email marketing strategy to the audience or your already existed ones.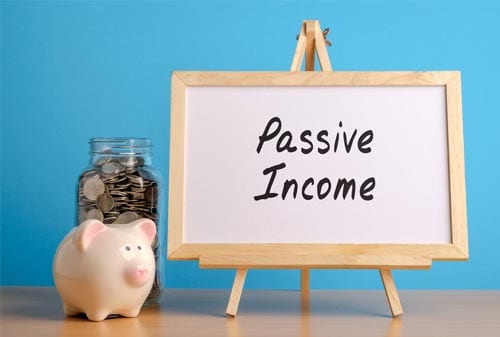 [Read: 9 Ways To Manage Money Well For Young Adults]
The benefit of having email marketing for business is it can be done anytime, anywhere and cost you nothing for advertising the product, except the Wi-Fi, energy and time.
On top of that, all your potential customers could access it 24/7.
If you are in the writing enterprise or love writing, you could offer email marketing services for the potential customers who want to promote their product.
You can negotiate the price based on the deadline or the hours you spent. Offer the customers a seminar, courses or training on skills you have through this email marketing business.
There are many ways to generate passive income online. If you need more sources on the online job that's flexible and help you create passive income streams, check out this article about work from home job in 2019.
Conclusion
Financial freedom is the condition where people have more time and freedom to pursue their passions while making enough money to pay their cash flow, without being active in a business or having to work from 9 am to 5 pm.
Online passive income job offers this opportunity that everyone can access. It requires relatively small capital to begin.
So what are you waiting for? You can start building the passive income streams that are fitted to your passion. 
If you already had one, let us know by sharing your experience in a comment box below.
And if this article helpful, please share it with those who are still searching for ways to build or grow a passive income. By doing this, you help them get closer to their financial goals. 
References:
Deacon Hayes, November 2nd, 2019. 24 Best Passive Income Ideas In 2019. Wellkeptwallet.com – https://bit.ly/2NNqzr1.
D. Roth. September 3rd, 2019. Financial freedom is time freedom. Getrichslowly.org –  https://bit.ly/2NoN5aL.
Admin. June 10th, 2019. Crowdfunding Property. Landx.id – https://bit.ly/2NT3sLI.
Jesse Torres, December 15th, 2014. How Affiliate Marketing Can Work For Entrepreneurs. Entrepreneur.com – https://bit.ly/2CphX4w.
Pictures:
http://bit.ly/2OLsYTS
http://bit.ly/2KWKenL
http://bit.ly/33ldwCT
http://bit.ly/2OoAMfm