9 Ways To Manage Money Well For Young Adults
How to Manage Money: Are you young adults? How do you manage your money before you turn 50ies?
Among all the ages group, it is young people who have a stronger desire to be financially independent, from a college student, fresh graduate to a young married couple.
What a satisfaction you can experience when you have financial freedom, particularly when it comes to retirement. No one wants to have excessive debts even when they have stopped working.
Learning how to manage money wisely at a young age can lead you to a greater benefit in the long-run.
3 Common Mistakes
But before you learn the ways to manage your money well, read these 3 common mistakes that fail young people to manage their money well.
#1 Superfluous Spending
Many young people particularly millennials are well-informed with branded items and tend to conform with the peer-pressure in their community.
Sometimes they spend money over their budget for doodads, new widgets to keep up with the trend, an unplanned traveling trip or eating out with friends. It is one thing to reward yourself with these things, but it is totally another thing to do it every day, right.
Paying yourself for some services you don't need such as gym membership, TV cable channel, karaoke other memberships for leisure time services could really add up to your budget and erode your savings account. In other articles, I discussed some sources of impulse buying that could trim down your budget.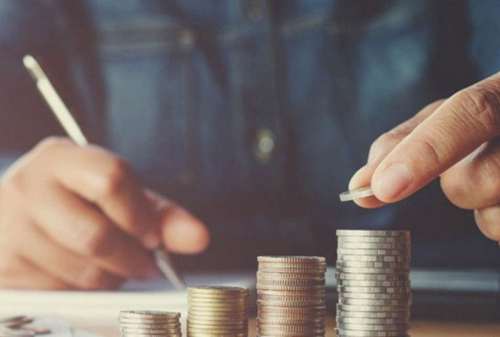 [Read: How To Make Money For Every Profession Quickly, Check This Out!]
And according to data released on CNBC, a consumer in the U.S.A could spend up to 71 % on food and 53% on clothing alone.
Could you imagine how much you could allocate those spending for your mid or long-term goals?
#2 Have No Goal
Without clear and specific goals of what you are going to do with your resources, you might end up with wasted resources.
What I mean is setting up specific targets for this year. What's your specific goal for your study, your career, financial, personal growth, or your family of this year.
Some people make mistakes by collecting resources first and spend them on unplanned goals. And it is true also for the financial aspect. Ask yourself these questions:
"What are new skills I need to invest to improve my productivity at school or office this year?"

"What asset could I invest this year?"

"What are bad habits I need to change this year?"
These questions let you think more deeply about how you are going to use your resources and detect some biases in your beliefs or understanding that block you from having a clear thought on your goals.    
#3 No Investment
Productivity is about creating and maintaining. Everyone on this planet is growing older and older. But that doesn't necessarily mean you lose your productivity.
Has it anything to do with an investment? Absolutely yes. By investing earlier in assets that increase in value such as precious metals, property, or in mutual funds, you could build up a portfolio and passive income and even your wealth after you're retired from work.
This is a way to support and maintain your productivity financially even when you are older.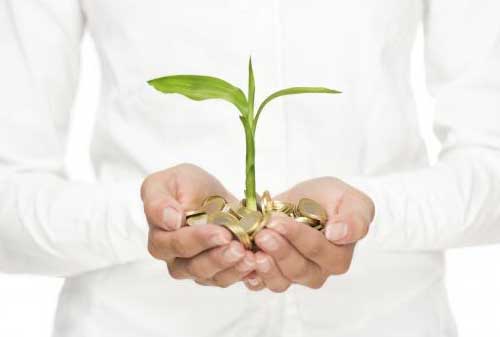 [Read: Try This 4 Internal Motivations To Find Your Way To Be Courageous]
What are other mistakes you've noticed in managing your financial? Let us know by leaving your comment below.
How to Manage Money Well For Young Adults
Now that you have known these stumbling blocks, you could avoid them and learn some ways to manage money in young age.
Please take a look at these 9 ways!
#1 Mentality of Rich
There is a misconception among people today about money as a necessary evil and that being rich is sometimes (if not most of the time) labeled as being greedy. This way of thinking sometimes becomes a stumbling block for people to have financial literacy and even freedom.
The mentality of the rich is first about your perspective on money. The money in itself isn't a bad or evil thing. But, the way you manage it is what matters.
On top of that, it isn't so much about how much you have, but how do you do about the number on your bank account.
So, don't be afraid to be rich or have a lot of money and start thinking of becoming rich.
And when this question "if you won a 1 billion in a lottery, what would you do with all the money?" comes up to you, you could answer that. 
#2 Know Your Financial Status
Where are you now? Knowing your position financially is important.
Your financial status tells you a lot about where you are now, where you need to go and how you get there. If you are living each month from pay-check to pay-check, and have no savings at all, then you are financially unstable.
Why? Using a "what-if" scenario, when there are emergency situations such as health problems, or accidental events, you will need some cash. Besides, when you are retired from your current job, could you still make money for your living expenses, health care or your family, for example?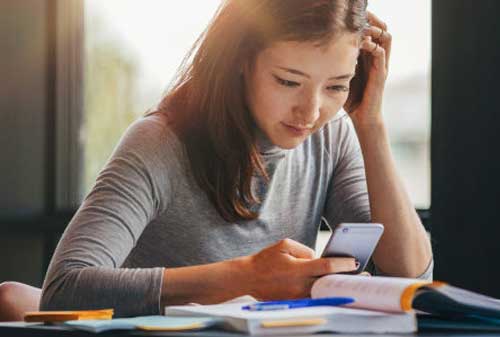 [Read: How To Be A Successful Person in Life]
In the previous article of how to make money for every profession quickly, I mentioned about the tools to analyze or measure your position financially, namely incomes and occupations which famously generated from the experience of Robert T. Kiyosaki in his book You Can Choose To Be Rich.
I recommend you to read this book because he explains about the way to be rich, free financially and the reasons why.
Analyzing your status can give you a clear understanding of your financial condition and how to reach your financial freedom starting from a young age. 
#3 Setting a Clear Financial Goal
To decide your goal financially, the first thing you need to have is an idea or a concept of your financial goal and the reasons behind it. Is it security, comfort or rich?
If your preferences are stable income with a good salary, commission, promotion in career or social security then you likely want security.
And if you go with having your dream house, a car and routine vacation each year without having to work hard, hoping to live from your pension fund then you probably want to be more comfortable.
But if you choose to be rich, it means you would want to have your money working for you even when you are sleeping or retired from your work.
People with this goal used to make investment and passive income their main concerns.
Give yourself some time to think through your financial goal. Usually, occupations such as employee and self-employed tend to pursue security and comfort compare to business owner and investors who want to have their money work for them which usually takes riskier tasks in order to reach the financial freedom.
But of course, the choice doesn't come up from occupation, though it influences the decision.
Write down your financial lifetime goal and add some negative and positive sides of having the goal and their impact on your short, mid and longer-term.  
#4 Build Saving Habit Earlier
It is never too late to save now, even it is better when you are young. The percentage you could save depends on your income and the way you manage your budget.
Some people make an excuse to not save because they have a small amount of income. But that isn't the problem, but on not prioritizing and planning for budget. Make saving as your priority before spending your money.
Make 10% to 20% of saving each month.
[Read: 12 Helpful Shopping Tips On The Holiday Season]
Having a clear goal of your savings, whether it is for your master program, credit for a new house, for marriage or retirement. Today options on savings instruments vary with different profit such as in a deposit, mutual funds or stock.
In Indonesia, many people still chose a more traditional way to save money using a deposit, some of the reasons are financial literacy and risk-averse.
Indonesian banks offer annual interest rates around 4% up to 7% for a time deposit, a saving that you could withdraw after a set period of time (vary from 1 month up to 2 years).
#5 Personal Budgeting
It is crucial to have a personal budgeting monthly, a habit that totally gives you a priority and financial discipline.
This is a form of control over your spending. It helps you to purchase items wisely and avoids impulse buying.
Try this 30/20/20/20/10 to allocate the hard-earned money.
Use 30% of your after tax-cut income on necessities. This includes groceries, housing, basic utilities, transportation, minimum loan payments, and childcare.
At least give 20% on debt repayment and insurance, and 20% on savings. For entertainment no more than 20% and 10% for religious or charity purposes.
Since this isn't a rigid formula, you could make an adjustment to your income and lifestyle.
Later, you can develop your personal budgeting into a cash flow, where you can keep track of money that goes out from and come into your pocket.
Without budgeting, you would run the risk of having unnecessary debt and liabilities bigger than your income or without any savings or investment.  
#6 Begin to Invest
Today, there are a variety of investments that even student colleges could afford from income-generating property to stock portfolio.
Creating investment earlier will indeed support your financial long-term goals such as paying your student loan, retirement plan, or health and life insurance or assets-buying plan. You also can grow your money from there.
Be informed with the instruments of investment you'll use. For a riskier investment such as stocks, you need to do your own research of the stock you'll pick.
If you are a beginner in investing through stocks, then you need to look for the brokerage firm that best fits your investment fund and plan. 
Free Download Ebook Panduan Investasi Saham Untuk Pemula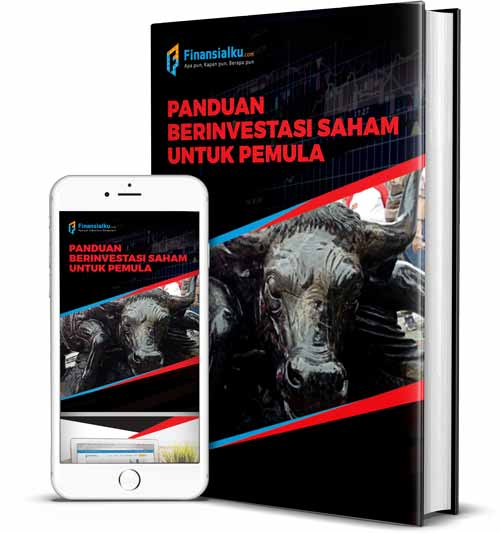 #7 Prepare an Emergency Fund
Some people withdraw their savings for emergency events such as illness problems, a loss of a job or for a house reparation.
They don't plan to have a budget for the mishap or emergency situations and forced to use savings they keep for a long time. This is not a good option.
To begin, you can count the average amount of your income and expenses, then have a clear amount of emergency funds you want to store.
Some suggest six times of amount from the expenses. Determine the percentage of your income you want to keep monthly to obtain your emergency fund.
[Read: 6 Amazing Principles For Success That Everyone Needs]
Use investment instruments that are highly liquid or can be converted into cash quickly.
You can keep your funds in the form of physical gold, checking or savings account. Learn how to invest in gold in here.
Other sources to grow your fund can be from adding up your commissions, bonuses or other financial windfalls such as lottery to the funds. If you are still confused about counting the number of funds you want to store, try our Finansialku application to help you. 
#8 Having a Financial Advisor or Mentor
Having a financial advisor or mentor on your journey to financial freedom help you finish half of your task on the long-term financial plan. Their experience and knowledge will assist you with the effective management of money.
Don't wait till you have an asset to manage.
Seek for a financial advisor to give you analysis and recommendation on your investment, retirement plan, college funds for your children or your mortgage.
Financial advisers can be Certified Financial Planner® (CFP®), chartered financial analyst (CFA), chartered financial consultant (ChFC), brokers, real estate agents, tax planners or insurance agents. The cost you can pay varies. Some use a fee-arrangements for clients.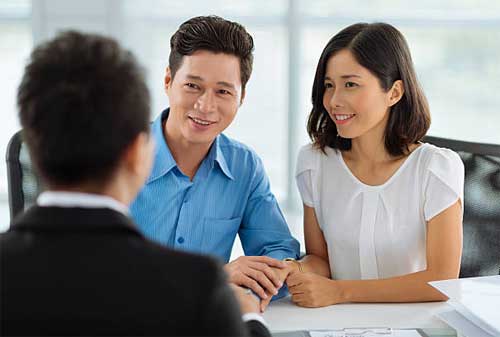 [Read: 6 Causes Of Impulse Buying and How to Resolve It]
Find mentors who can give you wise advice during the process toward your financial journey.
Usually, a mentor has a lot of experiences in downfall or adversaries as well as success stories in their financial journey. Learn from their mistakes and let them correct you when you make an informed decision.
If you need a financial planner, please contact one of our advisors here. Our financial planners are ready to help you with your financial goals.
#9 Having a Retirement Plan
Nobody will work forever because everyone is getting older.
When you are retired, are there any sources of income you have? What do you plan for your retirement period?
When it comes to retirement, you need to have sources of income to pay for living expenses.
Every year the prices of basic necessities are rising such as food. Besides, there is likely a medical problem you might encounter in your 50ies and other necessities such as education fund for your children.
You can create a clear retirement plan goal and start investing earlier before you turn 50.
If you are in 40 or 50ies, the time is probably too short, but there is still enough time if you are in 20ies or 30ies, it means you can store up money for 30 or 20 years.
Considering what instrument of investment that gives a higher return to build your pension funds. Or you might want to develop a business that still gives you income when you are retired.
For the medical purpose, you can go with a product of life and health insurances. But these instruments depend on your retirement plan and lifestyle.
Please download Finansialku application to help you count pension funds you might need based on your income and expenses.
What are some ideas in managing the money you are having trouble to practice recently? Please share them with us in the comment below.
Start Now!
Avoiding the most common mistakes people make in managing money helps you reach your financial goal.
The bottom line is you need to know your financial position and make a long-term financial plan that suitable for your conditions right now.
Later, you could discover some ways to grow and build up your wealth to achieve your financial freedom. It doesn't matter how much money you have now. And never too young to start now.
If you think this information is useful, please share this with the people around you. By doing this you also help them to be more informed of their own financial decision.
And share in the comment below some issues or difficulties you face in your financial conditions, our financial planners are ready to help you.
References:
Emily Norris. May 26th, 2019. Top 10 Most Common Financial Mistakes. Investopedia.com – https://bit.ly/2kLIAbh
Matt Danielsson. June 25th, 2019. These 12 Habits Will Help You Reach Financial Freedom. Investopedia.com – https://bit.ly/2B9TGl0
Julia Kagan. May 15th, 2019. Emergency Fund. Investopedia.com – https://bit.ly/2NIQl2Y
Julia Kagan. January 11th, 2018. Financial Adviser. Investopedia.com – https://bit.ly/2Jtc6jh
Images Credit:
How to Manage Money 01 – https://bit.ly/2JMKRii
How to Manage Money 02 – https://bit.ly/2Sie60t