How To Make Money For Every Profession Quickly
Are you focusing on financial freedom as your long-term target? Are you looking for ways to make more money? Or are you planning to have your own business?
Some millennials want to make more money for savings, paying education-bills, traveling, or buying a house. Some want to create wealth for their retirement. Others simply want to be a billionaire.
But whatever your financial goals or struggles are, there are wider chances even faster ways to make money today than 20 years ago, thanks to the revolution of technology.
Now, take a look at these following ideas that can help you grow money based on your income or occupation types.
3 Types of Income
First, let's find out which one of these income types are you.
#1 Active Income
It is an income that you receive as an exchange for your skills (whether hard or soft-skills), energy and time. This includes salaries, bonuses, or allowances, tips, or commissions.
A marketing staff or a manager in an investment company, a retailer of food supply, or a civil servant is one of the occupations that creates this income.
#2 Investment Income
This is a profit derived from your investment in equity (stock or bond market), precious metals such as gold and silver, mutual funds, dividend from holding a share of a company or peer to peer lending.
Instruments such as stock, options, and futures have a higher risk than certificates of deposit or bonds. By selling these instruments, you can gain a profit. But there is a risk of losing profit as well.
#3 Passive Income
It is when you turn your asset into money with less effort and participation. An asset is everything tangible or non-tangible that can be used to make money.
Physical asset includes real-estate, lands, collectible arts, currencies, commodities (oil and precious metals). And non-hard-assets includes patent, brand, trademark, or copyright.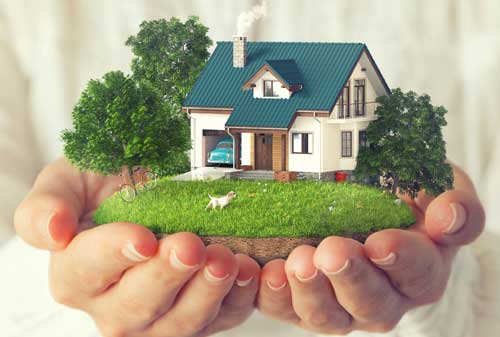 [Read: Steve Jobs Famous Speech Stanford Graduation]
So, which type of income are you?
4 Types of Occupations
There are different ways people make their earnings. In his book, You Can Choose To Be Rich, Robert T. Kiyosaki presents 4 types of a group based on how they earn money.
This conception is still relevant to our society today since there is a growing need for financial freedom and a sense of security in career and money.
#1 Employee
This group of people focuses on maintaining job security. For them, earning more money or other compensation is less important than having a stable job. It's typical for these folks to strive for a good position in an organization.
In times of economic turmoil or future uncertainty, these individuals believe that the security of their job is their solid ground.
You can discover this reason behind the motivation to be a civil servant of some people particularly a baby boomer generation in Indonesia.
#2 Self-Employed
People on this side are their own bosses. They are very independent in spirit. "I can do better than him" is what they say or think of themselves, because of the expertise or skill they have. It's difficult for them to depend on other people to earn money.
So they work by themselves to rack up a lot of cash. They thrill over the freedom to obtain money their way. Jobs that best represent this type of group are professionals such as architects, doctors, lawyers, dentists or sales agents.
#3 Business Owner
These folks dare to hire and delegate people compare to the self-employed. They don't only have creative ideas or innovation to venture a start-up or business but they also have a good understanding of the business system.
We can see figures in tech giant that represent this type such as Mark Zuckerberg, Jeff Bezos and Jack Ma.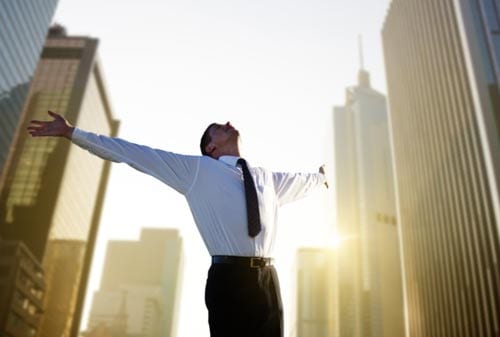 [Read: Kylie Jenner on The Youngest Ever Selfmade Billionaire]
#4 Investor
They are people who make money work for them. They exchange money with money or wealth. These folks don't have to spend much of time or energy working to cash in like everybody in other types above. But this doesn't mean they couldn't lose money or go bankrupt.
If you want to be rich, this type can help you pave the way.
So now, as you consider these types of incomes and occupations, you could know your financial position and make an informed decision for the effective ways to rake in.
The Employees and Self-Employed
For employees and self-employed with income estimation from and under 3 million up to 15 million rupiahs per month.
The idea is adding more active income by doing several jobs recommended below. Your choice depends on your skills, experiences, and lifestyles.
#1 Grab or Go-Jek Driver
This is one of the fastest ways to make money. What you require is a well-conditioned car or motorbike with a license (of course), a smartphone and enough gasoline. You can make up to 300K each day even more on holiday.
Tips: Make sure the time is fit for your daily schedule. Read also the terms and conditions before you apply.
#2 Online Shopping
It is very suitable for those who love the flexibility and like to spend more time at home. This hustle-side can be done almost anywhere as long as you have Wifi.
Besides the fast-paced transaction, you also could sell your product or services without barriers of time, location, or commission for salesperson. It gives you plenty of time, 24/7 a week to promote your product and service globally.
To run this business, pay attention to the quality of your product and service, the delivery system and time as well as your website quality.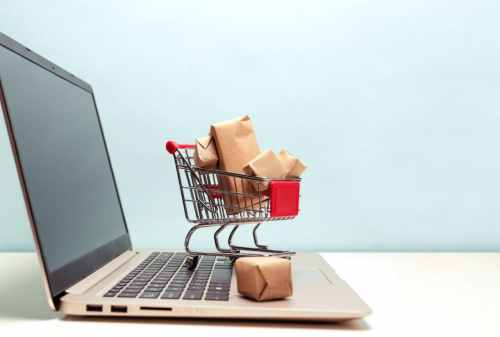 [Read: How To Be A Successful Person in Life]
Tip: Focus on creating a well-maintained quality of products or services such as a cashback system and a fixed-market price. These factors help your brand receiving a more competitive advantage.
#3 Freelance Writer
Turn your hobby or skill of writing into income. Write from a different topic that you love or are good at online. Join the free-writing online course to improve your writing skill.
This job is best also for students who still in college and loves writing. Look for freelance writer vacation from Indeed or other promotions of local news media start-up or company such as Finansialku.
Tip: Write in English is other advantages you can use to maximize your profit. Be certain to check your grammar before sending to an editor. Try Grammarly, a grammar-check online that is really helpful.
#4 Insurance and Property Agent
For those who are college students or housewives, this job is so much easier since you can make the circle of your friends or family into your customers (especially for insurance agents). Being confidence and know how to convince your customers are advantages.
Tip: Equip yourself with product knowledge of the insurance or the property. Since you will meet some customers, have a clear target and plan your time and budget to spend for each appointment with clients, especially if they come from a wealthy background.
#5 Rent (car or motorbike) Business
Give your car or motorbike to be rented, if it is cost you too much time and energy to travel or if you don't use them for so much time on a daily basis. You use Go-Jek or Grab to maximize your profit.
Tip: In the holiday season the demand for vehicles for recreational activities is higher. Be sure that you have a well-conditioned vehicle. For promotional purposes (particularly if you aren't using an application such as Go-Jek or Grab), use friends or job networks to expand your customers.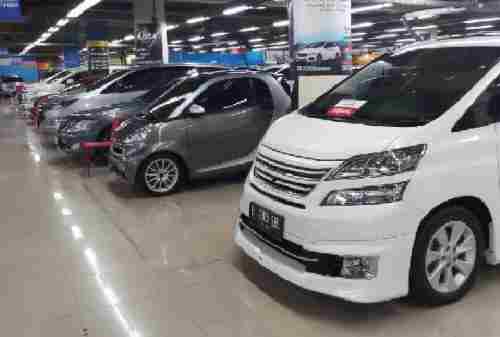 [Read: 6 Amazing Principles For Success That Everyone Needs]
#6 Becoming a Tutor
Being a tutor is a quick way to cash in. You can do it online or offline. It is flexible and exercises for your brain. Student college, freelancer or a housewife usually add this job to their options.
Tip: If you go with online tutoring, you might have to allocate a budget to create a website that is convenient and has less traffic. Negotiate your price with a web-designer friend if you want to go more professional.
#7 Translator
Are you fluent in foreign languages? Nowadays a lot of businesses are partnering with companies abroad. You can be a translator for a meeting or documents of the company.
Check out this job on sites such as Indeed or LinkedIn. This job hires people weekly or hourly at a good price.
Tip: For an online translator, be sure that the company is not a scam and has a credible platform for people to work with. Be sure to know the contract and the payment system.
#8 Tour Guide
Do you love traveling and visiting interesting places in your town? Being a tour guide might be your choice. It is also a great opportunity to have new friends from different countries.
Connect to a tour guide community in your city to easily find the customers.
Tip: Be familiar with the tourist destination or attractive public space information in your hometown. Regularly updating the budget for your customer's destination preferences. Besides, improve your knowledge of their cultural background for effective communication.
[Read: 12 Helpful Shopping Tips On The Holiday Season]
#9 Part-time Job
On a big holiday such as Lebaran or Christmas, many restaurants or café need more staff who are willing to be paid hourly. A company such as Fast-food restaurants or Coffee Shops offer higher prices for those who are able to work during the holiday season.
Student college from outside the city, use this opportunity if you need more allowances for your money-pocket during the holiday.
Tip: Some places need documentation and have an interview. Understand the contract before you decide to take the job. For certain café, they can negotiate your hourly-paid.
#10 Catering
Are you a housewife and good at cooking? This business is for you. Almost there is always a demand for one of these F&B businesses. Flexibly manage the time between your family and this venture. Make sure to have all the equipment you need.
Tip: Consider the budget and the time of your production whether daily, weekly, or monthly. Create your system of delivery that is easy to track. Partnering with Grab or Go-Jek to make your delivery system more efficient.
#11 Coworking Space
It is a concept of renting a building for the workspace of different companies. If you own a property in a strategic location for 2 or 3 companies to share rooms inside, then this idea is truly worth a try.
As the value of the property rises almost every year, you can gain much from this investment.
Tip: If it is difficult for you to find a company, call broker agency firms to help quickly find your customers. Try broker agencies such as Ray White, Century 21, Top Agent or other global and local companies in your town.
You also might want to set aside a budget for maintaining and renovating the building for its productivity.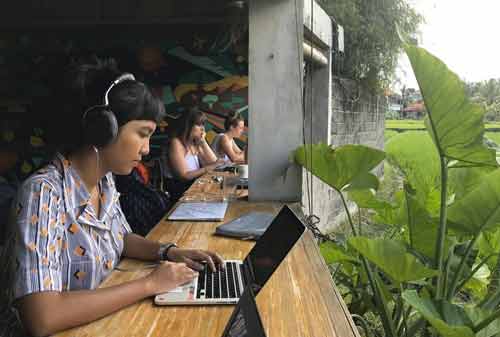 [Read: 15 Best Things to Do to Discover Bintan Island's Hidden Beauty]
#12 Airbnb
Make fast money from this lodging enterprise out of your own place. People start seeking other alternatives to hotels when it comes to booking a staying-place for holiday. Besides, some prefer a more private and homey atmosphere or place.
Do you have any empty bedrooms at your house? Do you need more income to make while you are out of town? Or you need cash to pay out your property taxes or rent?
The chances are this business might work for you to cash in. Especially if you enjoy meeting and hosting new people. Airbnb helps you a lot in finding guests and promoting your place in local even global scale with competitive price.
Tip: It will take a little extra time and money for you to keep your place and bedroom comfortable and cozy. Be sure to compare the market price in your area to set your price. And be familiar with the standardize applied in Airbnb.
There are some risks that you might need to consider such as personal and home safety, insurance, and payment guarantee.
After you read these business ideas, hopefully, you can decide which business would make more money for you.
The Business Owners and Investors
But if you are a business owner or an investor, you might want to look at these options below. They work best for a group with income range from 15 up to 30 million rupiahs.
Folks in this financial position would focus less on active gain and more on building capital gain, cash flow and asset for passive income.
#1 Investment in a Financial Asset
Investment has a goal to generate money in the future from an asset. When you buy an asset you hope to obtain a higher income than the price of the asset.
The financial asset includes stock, mutual funds, dividend or peer to peer lending. Investment can be your instrument to gain profit for your business productivity.
For assets such as stock or futures in commodities, you need to consider carefully a brokerage firm that has a legal license to operate from the government. Besides you need to know what product at how much price it offers to clients. This includes spread and transaction fees.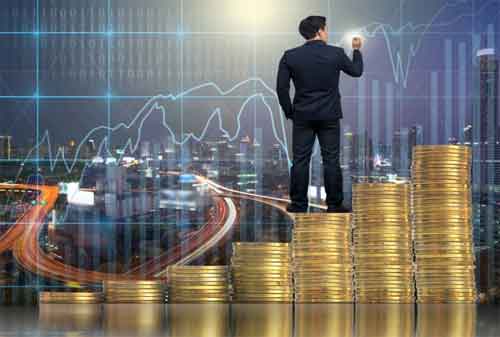 [Read: How to Choose The Best Personal and Family Health Insurance]
#2 Investment in Precious Metal
There are 2 types of investment. They are physical and non-physical gold or silver which known as future contracts of gold and silver. Investing in a futures contract is riskier but with a higher profit than the physical one.
Tip: If you are new to investment, you must learn the basics. Before you go with any assets, do your own research on the asset, the financial market, the fundamentals factors and the important news about the market.
Engage yourself in the investment community in your city or learn from those who have long experience in investing. There are seminars provided by the brokerage company to help its clients make an informed decision.
#3 Investment in Property
This business has a higher return as in other assets. What makes this investing lucrative is its value of a business.
The property includes hard assets such as house, land, apartment, real estate or intangible assets such as patents or franchise.
If you have income more than 30 million rupiahs you can focus on increasing the capital gain by buying a franchise, land, or apartment. The benefit of owning property such as real estate are the appreciation, the leverage, and the tax.
Tip: Because this involves a huge amount of money and has a higher-return expectation in the future, you must do your own research.
Don't be hesitant to hire a professional financial planner and a brokerage of real estate agency to help you find out the value of the property you are going to invest in.
Conclusion
After reading this article, can you decide which business or investment is best for you to make money?
There is a wider chance to make more money now than before. Now that you are better understanding your financial position, notice that every business or investment has its risk.
Therefore, plan your personal financial goals and make your own analysis on business or investment you will undertake. It is worthwhile to have professionals such as a financial planner or a mentor to help you manage your capital.
If you think this article is rewarding, please share to people you think need this information. Who knows you would end up discussing new joint-venture together with them.
If you have any questions on how to make money, leave your comment below. Our financial planners are ready to help you.
References:
Robert T. Kiyosaki. 1969. You Can Choose To Be Rich. US: Prentice Hall
Holly Johnson. May 21st, 2019. How to Make Money. TheSimpleDollar.com – https://bit.ly/2vrkN6.
Amy Fontinelle. May 15th, 2019. How to Make Money with Airbnb: Risks & Rewards. Investopedia.com – https://bit.ly/2XE7D1V
Jeff Desjardins. May 6th, 2019. The 150 Apps That Power The Gig Economy. VisualCapitalist.com – https://bit.ly/2Jm2NBR.
Images Credit:
How to Make Money – https://bit.ly/2IfsDGU