10 Work From Home Jobs In 2019
Work From Home Jobs In 2019: Why you can have some extra cash while you are dealing with papers and other tasks as a college student?
When I was a college student, I studied in a city different from where I came from. I noticed that at that time I needed money to pay for monthly expenses as a university student.
Besides rent which almost goes up each year along with college tuition, there were almost books for each subject that student needed to have as references and cost for internet and printing for paper works.
If you are from major such as architecture or civil engineering you might have more to pay.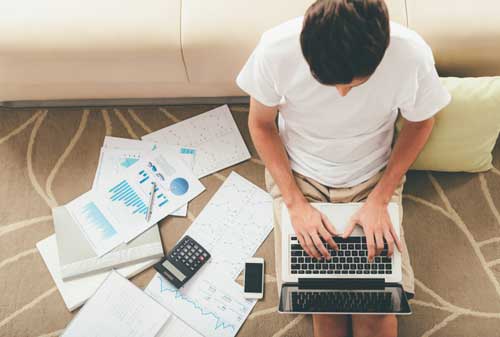 [Read: The Top 5 Youngest Super Rich In The World]
Some students receive extra cash from working part-time in a coffee shop or a restaurant or a hotel.
They choose these types of jobs to get a higher payment or some life skills. Some work to pay the tuition fee or other college necessities.
Yes, they truly are a benefit for you. But there are also some challenges if you decide to choose the type of jobs. Some offer schedules that aren't too flexible.
Besides, you will have to spend on transportation and food. And if you have some serious health problems, then working away from home to earn some cash wouldn't be a good option.
But the good news is today some jobs allow people to work without having to leave their home, 24/7.
Besides, most of the jobs don't require you to have a specific degree which means almost everyone can do that. These jobs provide you extra money you can use to pay for monthly expenses even allow you to turn them into a passive income in the long term.
Some of them give you good payment as an exchange for your skills or services. It also provides a flexible schedule between your work and college.
What you'll need to start is an internet connection, smartphone or a laptop and some simple skills.
Now, let's take a look at these 10 work from home jobs that every college student can easily do.
Work From Home Jobs #1: Customer Service
You can do this job exactly from your home or rent. If you are good at communication skills and love to give advice or solution and listen to people including their critics or complaints on the product, this job is fit for you.
Common job titles for Customer Service Representative include Customer Care Associate, Contact Center Agent, Technical or Customer Support, and Client Service Representative.
[Read: 8 Entrepreneurial Mindset: Behind The Mind of An Entrepreneur]
The average hourly paid of an international company can be range from Rp129.055 (US$9) up to Rp186.413 (US$13).
Since it is a global company your English speaking ability is required. Here are the sites to look for the customer service job (local and global scale) that suits you:
Working Solution

Appen

Liveops

TTEC

Flexjobs.com

JobStreet.co.id

Indeed.com

Linkedin.com
Besides getting paid, you could improve your communication skills and enlarge your knowledge since you'll meet customers from a different culture.
This job could be done via live chat through Skype or phone, e-mail, or other social media platforms, depending on the companies.
Work From Home Jobs #2: Online Survey
Some of the college students don't realize that this job truly has benefits for their studies. You can do as many surveys as you can and get paid from the company. This work is simple and easy to do.
Though it doesn't make you rich, the money you earn can cover some of your college expenses such as books, printing materials or study tours.
Since the points are priced in the US dollar, it is an advantage for other international citizens.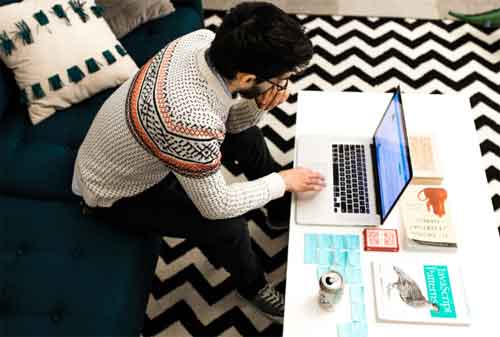 [Read: Why You Need To Launch Online Business Now and How]
Choose the topic of a survey that you like. Make sure the company can be trusted and has long experience in the survey field. Besides, look for the company that gives surveys from many fields and with good payment.
Sign up for several surveys so that you can get more money. Create a special email to keep all the files in inbox which will help you easier to manage the inbox.
As a reminder please consider that the online survey will request for your data. So it is good to read the terms and privacy policy first before deciding to sign up.
Now, take a look at these 2 best online survey companies that have  a good track record in terms of the trust, experience and well payment that worth your try. And yes, they are available for international users.
#1 Swagbucks
Swagbucks is the best company in the online survey niche. It has experiences for 12 years and gets an A+ rating.
The good thing is every people from around the world can sign up for this site which is different from some online surveys that available only for some residents (such as Survey Junkies that available only for Australia, Canada, and U.S residents). You only need to enter an active email address to start.
The company doesn't only provide paid surveys to make money, it also offers different sources to earn money from online shopping, watching a video and searching for the website. 
You will get point for each survey you have done. Exchange the numbers of points with cash. The rewards are cash sent through PayPal account or gift cards. It requires you to have a PayPal account to receive the payment.
#2 MyPoints
Another online survey is MyPoints that has been existed since 1996 or for 23 years. It provides other ways to earn money such as watching a video, reading emails, playing games, searching web and cashback shopping.
As the rewards you will get gift cards, travel miles and cash transferred to your PayPal account. This site is available for international users just like Swagbucks.
Another website that you might like to consider is Mobrog, operated by a German research company. The weaknesses are that it has limited survey opportunities which means you'd have only one or two surveys in a week. Besides the pay is low (between US$0,50 to US$3).
But you can access it easily through an app on your mobile device. Since it doesn't offer other paid gigs, there'd be few distractions when you take the survey. It is available for 60 countries including Indonesia and a trustworthy and legitimate website.
The good thing about an online survey is that it lets you know the part that is the main focus of a company that they want to improve.
You can also learn how to make a good survey for your paper and to make an honest opinion for the service or product of the company.
Work From Home Jobs
#3: Online Translator
Make the most of your language skills to translate in different ways and get paid for your work. Translating documents based on your expertise and earn extra cash.
A company seeks a way to make the process of doing business in other countries more efficient.
Therefore the need for remote translators (who can work from home) is higher because of the necessity to make the product known for the local languages around the world.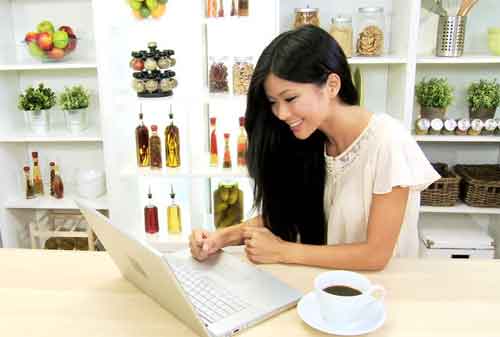 [Read: 9 Ways To Manage Money Well For Young Adults]
The 3 companies below are legitimate or trustworthy. They offer translator job for document, transcription, live video or chat. Let's see the brief review.
#1 Appen
Appen is a technology services company based in Australia. It is the best top company to provide work from home jobs according to Flexjobs. You can find a translation work opportunity here.
It is a legitimate company so no need to worry about a scam.
Besides a flexible time (part-time, full-time), other related works to translation such as voice data collection, transcription and speech evaluation are available too. This job is truly helpful for those who take a linguistics major.
#2 Lionbridge
This company is ranked the 3rd best company by Flexjobs. It hires more than 100,000 language experts and is working in 15 different industries. It has worked over 20 years with companies in world translations and localization projects.
To apply simply fill the registration forms. You'll be asked about your field of expertise and general availability. Prepare your curriculum vitae in case they'll request it.
A translator isn't the only job in this company, there is interprets, tester, raters, and curators home-based jobs (done from home) also.
#3 Text Master
Text Master is a leading professional translation service online company and has a network of experienced translators over 50 languages. You'll have a test from Text Master to approve you to work as a translator. The level of service has different pricing.
For standard service it is priced from US$0,090 or Rp1.289, enterprise-level from US$0,14 or Rp2.005 and US$0,18  or Rp2.578 for an expert. 
There are proofreading and flexible copywriting services also that you can apply.
Work From Home Jobs
#4: Photography
The youngsters today are more photo literate than their generation before. Probably because the smartphone today has a well-built in standard camera to record images.
[Read: Try This 4 Internal Motivations To Find Your Way To Be Courageous]
If you love taking a picture and has pretty good skill in capturing images with your camera, you can publish your works to the world and get extra money for your weekend hangout.
Other reasons why you should sell your photos are the largest buyers are from bloggers community, small to medium-sized websites and business owners. These communities are growing higher every year.  
Be certain that you already opened a PayPal account as most of the sites using it for payment.
Here are 4 sites to sell your best photos that you should try.   
#1 Adobe Stock
Adobe Stock has been operating for 10 years and has royalty shares higher than any other online shop.
You can make 20% to 60% earnings from selling your photos because this site is the main destination for buyers and sellers of photography stock.
#2 500px
You can get royalties up to 60% once your photos get licensed or approved from 500px. It has contributors of photographers from 195 countries. With this high royalties, you sure don't want to miss the chance, right.
Also, you can set up an account for free. Along with that, this site allows you to join with 500px on special projects. 
#3 Foap
You must install the app if you want to upload your photos on Foap. A photo is priced at US$10 or Rp143.277. A rewarding earning isn't it. You'd share 50/50 of profit with Foap from each sold photos.
It also provides other gigs such as uploading videos to get some cash. You must install the Foap application which is available for iOs and Android to start.
#4 Shutterstock
Shutterstock has been experienced over 15 years and paid more than US$500 million to its contributors. With this site, you can earn from 20% up to 30% of the profit when a customer downloaded a photo of yours.
Work From Home Jobs #5:
 Virtual Assistant (VA)
Please don't think VA as a virtual robot-like Alexa. No, VAs are people who provide service in administrative, creative and technical tasks of business and work from home online. That's why they are called VA.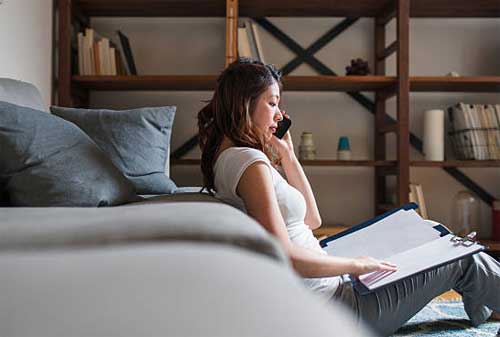 [Read: 6 Causes Of Impulse Buying and How to Resolve It]
Nobody in 1990 would've imagined their next generation would invent such a job as VA.
And for a college student like you who haven't got the degree yet, it's a great chance to improve your skill while making extra money from this side hustle. Some VAs don't require a special degree and their jobs are flexible in time.
For freelance VA, the services include photoshop editing, copy typers, formatting posts in WordPress, managing a blog calendar and brainstorming headlines, curating content for social media, formatting email newsletters, and providing customer support.
Applications to use such as Skype, Slack or Google Voice.   
According to Payscale.com the hourly rate in the USA for an early career such as administrative task starts from US$10 or Rp143.000 and in Indonesia the hourly rate starts from US$1 or Rp14.300.
Search on these list to look for the VA job: Freelancer.co.id, JobStreet.co.id, Indeed.com, Linkedin.com, Appen, Flexjobs.com, Truelance.com
Notice that for a foreign company, your English skill is required.
Work From Home Jobs
#6: Pet Sitter
If you a lover of pet, you could make extra money out of pet sitting. It is a job that's quite flexible and fun.
Though some owners require the pet sitters to stay at their house, others let them take care of their dogs or cats at their places.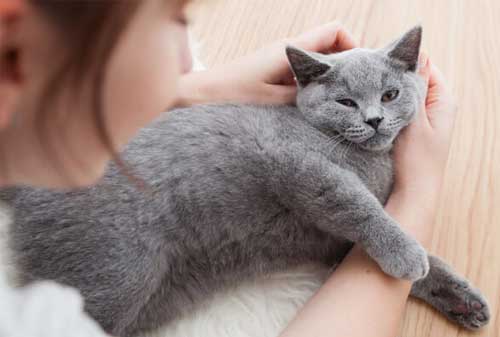 [Read: How To Make Money For Every Profession Quickly, Check This Out!]
Start looking for any needs or requests of a pet sitter from your friends at college or relatives. Negotiate with them you rate per hour or day.
If this is your first-time experience, find out the information about the services a pet sitter gives around your area.
You could develop your skill also into a pet groomer if you enjoy and love taking care of pets.
Work From Home Jobs
#7: YouTuber
YouTube has been a media platform to gain money for people around the world.
Felix Kjellberg is a successful YouTuber (his content is game and comedy) who earned a total US$12 million (or Rp171 billion) in 2014.
You must wonder how he made it, don't you?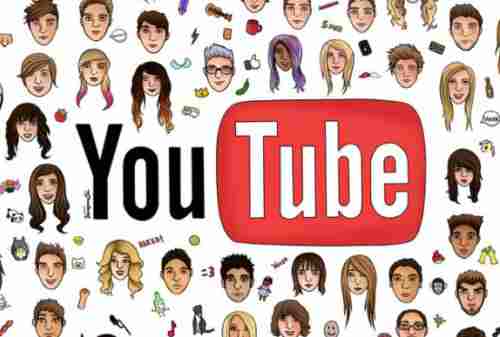 [Read: How To Be A Successful Person in Life]
Well, there are many success stories of people getting paid from YouTube because of their content. While uploading your first video doesn't get you to hit hundreds dollar but you could develop and constantly upload your content to get extra money.
Here are some simple steps to begin a YouTube channel.
#1 Create Your YouTube Channel
Simply open a Google account that you can use to create your channel. Choose the short unique and original name for your channel so people will easily remember it. Avoid using a long name!
#2 Add Content
Choose content which you love. The form of video varies. It can be a Vlog documentary or an interview.
You need to create a high quality of the video. And the duration can be from 2 to 5 minutes if you just begin your channel. Of course, it would be different if you create a documentary film which can last about 30 minutes or more.
Consider the camera you are using, the scene and software to improve the quality of the video and upload it on a regular basis. This can be once a week or month, depending on your schedule to upload a video.
Add keywords that describe the content and make an attractive description to catch people's attention. 
#3 Gain Audience
Remember that the first step to gain more audience is building an audience by constantly improving and uploading a video.
Use Facebook, Twitter or Instagram to reach more subscribers and viewers.
#4 Meet Requirement To Start Earn Money
To begin earning money from a YouTube channel, you need to reach at least 4,000 watch hours in the previous 12 months (1 year) and 1000 subscribers.
For payment, YouTube uses a PayPal account, so be sure to make one.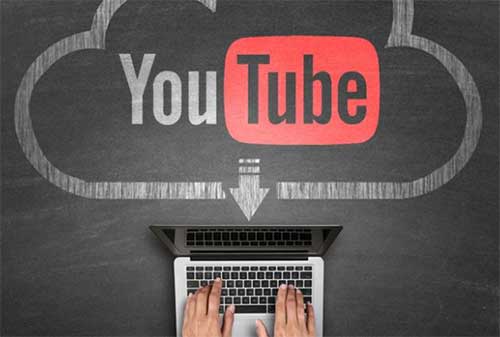 [Read: 6 Amazing Principles For Success That Everyone Needs]
#5 Create A Google AdSense Account
Set up an account at the AdSense website. In this way, you allow ads on the channel. You'll get money by each click per ad and view. The more viewers you have, the more money you'd earn.
#6 Become A YouTube Partner
To join this program offered by YouTube, you must have 15,000 cumulative watch hours of your channel over the last 90 days (3 months). YouTube partner gives access to the most powerful Partner programs and content creative tools. 
Having many viewers and subscribers take time, so be patient and keep uploading and improving the video content.
#8 Freelance Writer
You can quickly make earnings through writing. If you can write well in your native language and English, or other foreign languages, it would be an advantage.
Write for blog, magazine, newspaper or other businesses and a variety of topics will build your strong portfolio as a writer.
[Read: 12 Helpful Shopping Tips On The Holiday Season]
The rate of a freelance writer could be varied and depend on your level of expertise. The range starts from US$1 or Rp14.300.
The pricing model is commonly per word or flat/fixed-fee approach (get paid for the work not for how many hours it takes).  
You can begin here to work as a freelance writer: Upwork, Pro Blogger Job Board, Freelancer.co.id , JobStreet.co.id , Appen, Flexjobs.com, Truelance.com.
#9 Tutor or Online Course
Turn your skill in teaching math, science or languages into money. Teach subjects you are expert to generate fast money. You can work from home online or offline.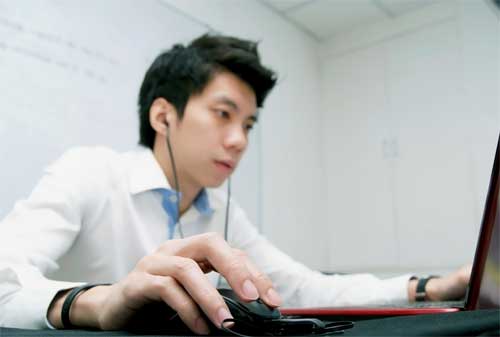 [Read: 13 Best Tips to Get Your Credit Card Approved And To Raise Your Limit]
Set up the study schedule that covers around your college schedule.
Who knows you can use your public speaking skill in teaching to prepare you for other works after you graduate? It is exciting, right?
#10 Blogger
Blogger is a person who writes in a blog he/she creates. You can earn money by giving information through writing content on your blog.
Even though make some money from a blog takes longer and more hard works, I encourage you to start a simple blog, especially if you are new to this business.
It can be individual (personal blog) or written by several people (groups blog). For the beginner, you can choose one subject for your content such as fashion, health or travel blog.
To earn money from being a blogger, you can add Google AdSense as the most easy and popular way and get 50 cents per click on the ad.
Or offer an affiliate program to promote to the reader on your blog. You can provide some services to your reader to make money such as coaching, web design or consultation service.
Start creating your blog for free here.
WordPress.com

Wix.com

Weebly.com

Blogger.com
After reading these 10 jobs, have you decided which are your 3 top list jobs to consider and why? Share your reason in the comment below.
It is not too difficult to make money from home, isn't it? If you think so, then now you are ready to apply for the job that suits your passion and your time.
But, before that, if you are new to all the jobs mentioned above, be sure you read on ways to avoid fraud or scam.
How To Avoid Scam
The company puts an ad on the internet or a friend recommends you to try this or that link to work as a freelance, but you discover at the end that it is fake. You wouldn't want it, would you? Here are several ways to consider before applying for an online job.
#1 Quote From Einstein "The Important Thing Is To Never Stop Questioning"
It is true, to avoid a fake, scam or fraudulent activity, even in its most subtle form (they are many by the way) you must question everything.
It means that, do not go believing right away what other people or the ad is showing or telling you, but search for the fact or evident.
Is this company exist? Where can I get trustworthy and credible information related to this company or vacant add?
#2 Ask About Payment Method
You expect to get some money as an exchange for your work. So, ask for detail, how and when you will get paid. Most of the online services use a PayPal account to get paid.
#3 Check The Link
You can do your investigation such as checking the website of the company, contacting the available phone number of the company and studying the review of the company profile.
Also, check the address of the company. And review the website's policy pages.
#4 Be Very Cautious
Pay careful attention to the exaggerating and overstated ad or news about the business. Especially if it covers the personal identity of a person who gives personal testimony about the business.     
[Read: Best 10 Tips to Save Money on Your Holiday!]
Conclusion
College student whether you are in the first year or near your graduation term, you can start work from home job according to your preference or expertise. It is flexible and requiring only a minimum or zero budget.
Some jobs even require no degree. There are many benefits for you to do work from home job. But, you must be careful to avoid a scam of fake business offers in the ad or internet.
So, are you ready to hunt your first work from home job while studying at college? Wouldn't it be a great idea to have extra money and gain more experience at the same time? So why wait.
Please share this article with other college students or people around you and start your journey to the new experience together.
References:
Jeff Rose. January 22nd, 2019. The 10 Best Job Working From Home. Forbes.com. https://bit.ly/2KwUhiz
Jeff Proctor. July 21st, 2019. 13 Best Places To Take Paid Online Surveys For Money. Dollarsprout.com. https://bit.ly/2MEgT3i
Adam Enfroy. August 2nd, 2019. 11 Best Work From Home Jobs For 2019 (Best Online Jobs). Adam Enfroy.com. https://bit.ly/2yjVyDU
Mary Hunt, Maria Carter, Nicol Natale and Additional Reporting By Naomi Williamson. February 15th, 2019. 20 Real Ways to Make Money at Home, According to Experts. Womansday.com. https://bit.ly/2IOtEXh
Timothy Linetsky. August 7th, 2019. How To Earn Money On YouTube. Wikihow.com. https://bit.ly/2Flq45r
Admin. April 14th. 2019. How To Monetize Your Blog. Wikihow.com. https://bit.ly/2YInrFf
Max. 14 of The Best Online Jobs For College Students You May Have Never Considered. Triedandtruemomjobs.com. https://bit.ly/2YZwdOB
Hal Elrod, Steve Scott and Honorée Corder. 2016. The Miracle Morning for Writers: How to Build a Writing Ritual That Increases Your Impact and Your Income (Before 8AM). Los Angeles: Hal Elrod International Inc.
Image Credits:
Work from home job – https://bit.ly/2KKugMM