Entrepreneurial Mindset
Entrepreneurial Mindset: Wonder if you meet entrepreneurs such as Bill Gates, Mark Zuckerberg, Steve Jobs or Jack Ma? What would you notice from them? Probably their net worth, companies or the achievement they've made.
You can't deny that there is something different about them that makes you wonder why they are so successful.
The truth is every entrepreneur has their formula, their approach that makes them own big businesses that generate huge profits and provide many job opportunities for other people.
Yes, it lies in the way they think.
If you want to know what makes them a great businessman, let's go deep behind the mind of an entrepreneur.
Entrepreneurial Mindset

#1 Vision
The only thing that makes you get up after failing hardly is a vision.
Kim Perrel, a self-made millionaire by age 30, Amobee CEO, is the living proof. She argues about the importance of having a vision in her book The Execution Factor. She went broke in the bubble dot com crisis at age 23.
In the book, she describes the vision in life as a North Star, the inner compass that produces passion and perseverance in action even after you hit the rock bottom.
After the pitfalls, she got a loan of US$10,000 from her grandmother to start her digital marketing firm, Frontline Direct and bought by Amobee in 2014 which now made her as a self-made millionaire.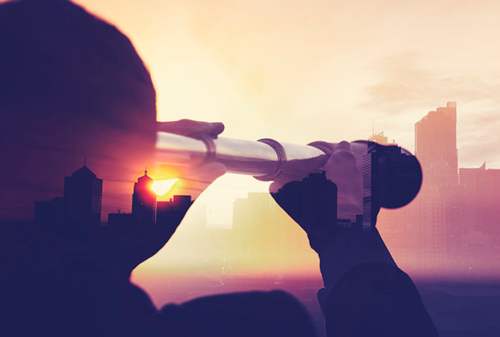 [Read: Try This 4 Internal Motivations To Find Your Way To Be Courageous]
When somebody has a vision he becomes more focused and less distracted by his surroundings. Vision gives him a clear picture of his end goal and the power to persist amid a painful hardship. It generates resilience.
What is the vision in your life? How clear is that? It's not a wishful thinking but a plain image of what things would look like in the future. If you live without a vision, you'd run the risk of wasting your time. 
Entrepreneurial Mindset

#2 Passion
In her book The Execution, Perrel defines passion as "loving something so much you're willing to suffer for it", the second great character one needs to master.
The root of this word comes from Latin which means suffering or enduring.
It is the capability of enduring the mishaps or painful adversaries of life. Behind the mind of an entrepreneur is he is ready to suffer under the uncomfortable circumstances he might not like, but he is willing to pay the price for it.
Having a determined passion doesn't necessarily mean a free-risk or free-challenge of life, as the opposite, sometimes it even gets harder when the passion is stronger.
The difference between people with passion is that he would work even when the situation gets harder. Hardship doesn't stop a man with passion.
Entrepreneurial Mindset

#3 Experiment
Every entrepreneur wants their businesses to grow. But, having a business isn't only about production and profit. It's also about how to make it sustainable.
A startup that is willing to make an experiment in their products will likely to learn valuable information to upgrade the product's quality.
Eric Ries argues that
"Just as scientific experimentation is informed by theory, start-up experimentation is guided by the start-up's vision. The goal of every start-up experiment is to discover how to build a sustainable business around that vision."
He explains that Zappos, the largest online shoe company could obtain more than US$1 billion as its gross sales every year.
In the beginning, its founder Nick Swinmurn as a reaction to his dissatisfaction because there was no central online site for shoes, he then did experimentation. He went to ask a local shoe whether he could take a picture of the shoe in there.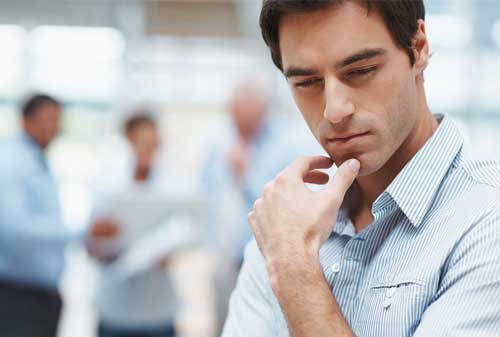 [Read: How To Be A Successful Person in Life]
As an exchange, he posted the picture and would buy the shoes at full price if there was a customer who bought them online.   
Part of his company's success is the result of testing assumptions on questions related to his product.
Entrepreneurial Mindset

#4 Value
The idea of value is stated by James P. Womack and Daniel T. Jones in their book Lean Thinking as a "specific product (a good or a service, and often both at once) which meets the customer's needs at a specific price at a specific time".
Determining value is the pivotal step in the process of producing and distributing the product to the customer.
A product such as Apple laptop has design and programs that make it easier for the users. Besides, it understands the need of its customers which mostly are from professionals who want to make their tasks more effective to be done through the features in a notebook.
Here, the value is defined as the solution to the problem of the customers. And maintaining a good quality product that can best solve the customer's problem, should be the goal of every entrepreneur.
Entrepreneurial Mindset

#5 Innovation
Amazon, Ebay, Google and other giants businesses can maintain their performance and produce products that the customers need because of innovation.
An enterprise can adapt to the complex and unpredictable conditions of this fourth industrial revolution as long as it doesn't stop doing innovation.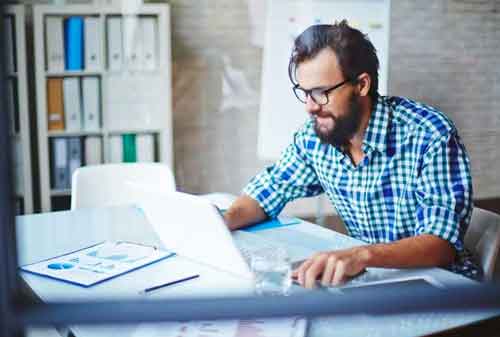 [Read: 6 Amazing Principles For Success That Everyone Needs]
Apple II, a mini home computer was the result of innovation from Steve Job, who at that time thought that the fan of the computer was noisy and distracting him. It was impossible to have a computer without a fan because it would cause overheating at that time.
With the help of his friend, Rod Holt, he could create a power supply without a fan that made Apple II the quietest and smallest computer ever made. As a quote from Steve Job ", I want to put a ding in the universe."
Another innovation you can witness comes from your smartphone that has a touch-screen feature with Android as its mobile operating system.
They are different from a cellular phone that uses an operating system such as Symbian OS. As you can see in 2007 Symbian experienced a decline in its market share due to the existence of two MOS, iOS and Android.
Entrepreneurial Mindset

#6 Balance in Work and Life
To the mind of an entrepreneur, work and life need to be in balance. Quality of work is usually followed by the healthy habits of sleeping and diet pattern.
Some thought that working longer hours will save a lot of deadlines, or increase productivity and earn more cash.
But in fact, it is contra-productive and reducing the capacity to deal with problems and challenges.
The founder of Huffington Post, Arriana Huffington, admitted that during the 2 years after Huffington Post was established, she struggled with her long working hour, 18 hours a day, 7 days a week.
This costly experience to build the business led to her health problems. It confronted the way she conducted her life and business.
She said
"…This was a classic wake-up call. Looking back on my life, I had other times when I should have woken up but didn't. This time I really did and made many changes in the way I live my life…"
Building a healthy habit to balance life and work doesn't only produce greater productivity but a more fulfilling life and less stress. It improves the capacity to think more clear through obstacles or issues in life.
Entrepreneurial Mindset

#7 Networking
The common purpose of people to do networking is generally to sell their products or obtain some resources or customers.
Though these are good reasons, innovators use the network, a diverse one to gain new fresh ideas or knowledge.
In the book The Innovator's DNA: Mastering Disruptive Skills of Disruptive Innovators, the writers propose that there are 2 types of networking, the idea (discovery)-driven, and the product (delivery)-driven.
The first one networks for an idea and looks for people who have different perspectives and backgrounds while the later networks for resources and looks for people who have the same perspective and backgrounds as they do.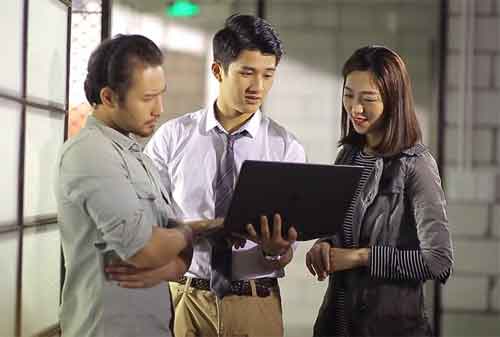 [Read: 9 Ways To Manage Money Well For Young Adults]
The result of the writer's research on innovators shown that start-up entrepreneurs and corporate entrepreneurs are better than product inventors in terms of idea networking.
The central point of idea networking is about building communication to connect knowledge from different fields or disciplines.
Entrepreneurial Mindset

#8 Marketing
The mind of an entrepreneur never underestimates the crucial element in business that is marketing. It is the frontline of every businesses.
Whether it is goods or service products, their value needs to be introduced and recognized by the customers.
Jay Conrad Levinson stated this important point about marketing "Marketing does not work because it sells products or services but because it helps people realize the merits of owning the products or services. "
When the customers realize the benefit of your products to meet their needs, then your marketing is successful.
Find out what your customers need rather than expecting instant gratification or reward from the selling of products. This is rule number 3 that Levinson suggested every small business need to do to succeed.
Marketplace businesses such as Amazon, Uber, AirBnB or Ebay, are some of many successful companies that notice the needs of more simple and easy shopping or transaction experience of their customers.
Besides, these companies also recognize the need to connect the network of supply and demand with fewer barriers.
Conclusion: It Is A Process
Building a successful start-up or business is a process.
The mind of an entrepreneur grows from the process, which is to discover, learn and do an experiment to meet the needs of their customers.
Along with that, with a clear vision and goals, the business could withstand the challenges and create a strong brand of its product.
What are the notions that you are practicing recently in your start-up or business? What other ideas that you think to work in building and maintaining a successful business? Let us know by leaving your comment below.
And please share this article with other entrepreneurs that you think need this information.
References:
Kim Perrel. 2018. The Execution Factor: The One Skill That Drives Success. U.S.A: McGraw-Hill Education.
Eric Ries. 2011. The Lean Startup: How Today's Entrepreneurs Use Continuous Innovation to Create Radically Successful Businesses. New York: Crown Business.
James P. Womack and Daniel T. Jones. 2003. Lean Thinking: Banish Waste and Create Wealth in Your Corporation, Revised and New York: Free Press.
Arianna Huffington. 2014. Thrive. New York: Harmony Books.
Jay Conrad Levinson. 1993. Guerilla Marketing Excellence: The 50 Golden Rule for Small Business Success. New York: Houghton Mifflin Company.
Jeff Dyer, Hal Gregersen, Clayton M. Christensen. 2011. The Innovator's DNA: Mastering Disruptive Skills of Disruptive Innovators: Mastering the Five Skills of Disruptive Innovators. Boston : Harvard Business Press.
Admin. June 29th, 2019. Symbian Ltd. Wikipedia.com – https://bit.ly/30BDTUf
Megan Henney. October 02nd, 2018. Self-Made Millionaire Reveals The Secret To Success. Foxbusiness.com – https://fxn.ws/30MwQsa
Credit Images:
Entrepreneurial Mindset 01 – https://bit.ly/2LAIkeN
Entrepreneurial Mindset 02 – https://bit.ly/2y3XwrY