Ok guys today we will explore the Kulon Progo. However dazzling the Kolon Progo let's see! Don't go anywhere.
Kulon Progo
Going back to the heart of Javanese culture, Yogyakarta has been a place to obtain some creative inspiration.
Kulon Progo, a new vibrant tourism city in Yogyakarta, offers the natural as well as cultural appeals that will satisfy the adventure soul, besides the craving for inspiration.
Kulon Progo is one of the regencies situated in Yogyakarta Special Region (DIY). The name comes from Kulon (in Javanese meaning west) and a river name, Progo, since this land is located in the west of Progo River.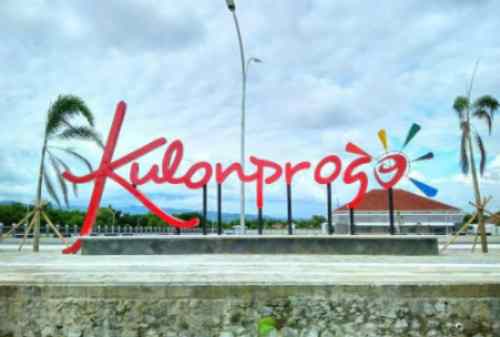 [Read Also: 3 New Gems You Must Visit In 2021 To Enjoy Kawah Putih Differently]
The city was a territory under the Dutch colonial rule and a reward to Warok. He was a famous skilled strategist in war.
In 1677, he helped King Amangkurat II win a war against Trunojoyo kingdom. They won the battle. In return for his support to the king, he received Kulon Progo.
Today, Kulon Progo serves as a vibrant tourism area in Yogyakarta. While Yogya highlights its cultural and historical delight, Kulon Progo is dominated with huge farm land and breathtaking sight of natural gems for those craving for relaxation in nature.
In 2019, Indonesia government operated a new international airport in the city, Yogyakarta International Airport.
It is the largest among the two airports in DIY. The airport serves flight from Malaysia and Singapore, besides serving domestic flights, making Kulon Progo more accessible to tourists.
How to Explore Kulon Progo
The natural scenery of Kulon Progo is something that make people want to go back to adore its beauty.
It has a wide range of lovely landscape from mountain peak, waterfall to beach that come blends with culture delight and thrilling activities for nature enthusiasts, backpackers, and photographers.
We have sorted out several of these hidden gems for you to enjoy during your travel in Kulon Progo.
#1 Take a Delight in Bukit Isis in Nglinggo Toursim Village
Bukit Isis or Isis Hill is a gem for those who seek refreshing activity in the highland area of Kulon Progo. In Javanese isis means cool. The name is fitted well with the green landscape that release a truly good dose of fresh air.  
Menoreh Mountain can be spotted from Isis Hill. This adorable mountain is clothed with a charming array of tea plantation and lush trees that reflect a captivating sight of the hill.
What's more is you can even spot Mount Sumbing, Sindoro, and Merapi, as well as Merbabu from Isis Hill.
Come in the morning and you will find a real stunning sunrise among the hanging clouds from Isis Hill vantage point.
There is a camping ground for those who love camping with a lovely sight of Isis Peak. The site is also perfect for family vacation.
It features unique viewpoint for photo spots such as garden, cliff, a bridge with mountain backdrop, and off-road car at the top of hill, as well as a tree house.
It takes around 29 km from Kulon Progo downtown to reach the hill.
Address: Nglinggo Tourism Village in Pagerharjo Village, Samigaluh District, Kulon Progo

Ticket: US$ 0.21/ person or IDR 3,000/ person

Parking: US$ 0.14/ motorbike or IDR 2,000/ motorbike, and US$ 0.36/ car or IDR 5,000/ car
Ebook Panduan Sukses Atur Gaji Ala KARYAWAN

Download Sekarang, GRATISSS!!!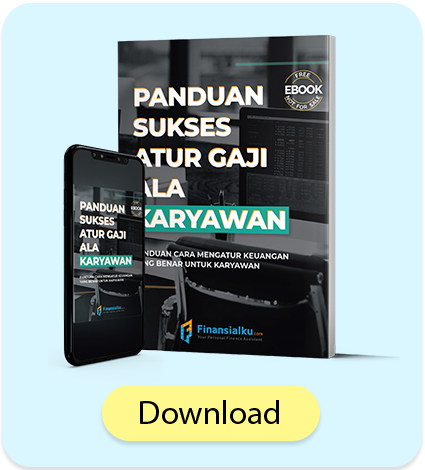 #2 Fascinating Outdoor Activities in the Panoramic Pule Payung
If you want a fascinating outdoor activities and unique photo spots, bring your friend and family to the panoramic Pule Payung.
It is a tourism area in Kulon Progo highland. Pule Payung presents the green panorama of Menoreh Mountain and Sermo Artificial Lake.
It is settled 450 m above sea level making Pule Payung fit for reveling in charming hills scenery and enjoying fresh-cool air.
The highlight of Pule Payung besides its mountain view are thematic photo spots. They comprise of eight unique themes of photo spots. Among them are fascinating rides to take in.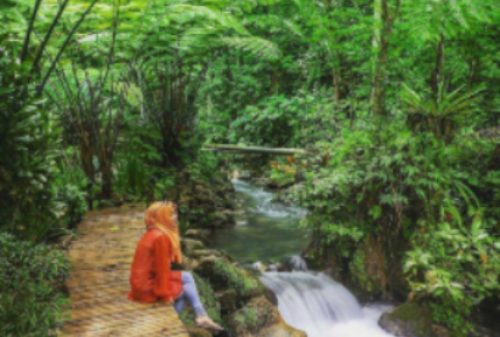 [Read Also: Hidden Gems! Tempat Wisata di Tasikmalaya yang WAJIB Kamu Kunjungi!]
They are Spot Angkasa, Spot Lolipop and Spot Wolu, Spot Jembatan Surga (Sky Bridge), Flying Fox, and Spot Sepeda Langit (Sky Bike), as well as Ayunan Langit (Sky Swing) and Kursi Langit (Sky Seat).
The entrance ticket exclude from the rides and photo spots. Go here for detail information on ticket price. Don't worry to look for food. Pule Payung features drink and food stalls to accommodate your appetite.
Besides, there are other amenities such as gazebo, prayer room, and homestay, as well as outbound or camping area.
Address: Hargotirto Village, Kokap Sub-Distirict

Ticket: US$ 0.72/ person or IDR 10,000/ person excluded rides and special spots for taking picture.
#3 Sunrise Bathing in the Lagoon of Trisik Beach
Situated in the eastern of Kulon Progo, Trisik offers a scenic beach view near a village. It features a natural lagoon surrounded by the lush pine trees. There is a wooden bridge that leads you to the center of lagoon.
Sun bathing here definitely brings different experience. To take in the lagoon come when the tide is high. Trisik also has black sands similar to the ones in Glagah Beach.
The site can be a good spot for family picnic. However, since the current there is very strong, it is not recommended for swimming. But you can still appreciate the scenery of the tranquil beach and boats that are lining up in the sea shore.
A market nearby sells fresh fishes from the farmers. You can get them with cheaper price. Having BBQ near the seashore with those fresh fishes is a good idea to enjoy Trisik.    
Address: Banaran, Galur, Kulon Progo

Ticket: US$ 0.43 or IDR 6,000
#4 Escaping to this Hidden Gem, Kembang Soka Waterfall
Kulon Progo is also known for its idyllic gem of waterfalls in its highland. Among them is the hidden gem Kembang Soka Waterfall. The name is taken from Soka, flowers that were used to grow around the waterfall.
Kembang Soka resides in the hillside of Menoreh Mountain and has three springs. They never stop flowing even during the dry season.
The waterfall ends up in a pool that you can access through two wooden bridges. To reach the waterfall you need to go uphill before reaching the location for 200 m from parking lot.
As you arrive you will be welcomed by the glassy turquoise water of the pool where greenery trees surround it.
Soaking your body inside this fresh cool water while relishing in the charming panorama is something that is truly refreshing and liberating.   
Its glassy blue water that blends with the wooden bridges, fenced by the two stone cliffs create a graceful viewpoint that you want to take picture as many as possible in the site.
Address: Banyunganti, Jatimulyo Village, Girimulyo, Kulon Progo

Ticket: US$ 0.43 or IDR 6,000

Parking: US$ 0.21 up to US$ 0.36/ motorbike or IDR 3,000 up to IDR 5,000/ motorbike
#5 A Gateway to the Charming Artificial Lake, Waduk Sermo
Want a gateway far off the hustle and bustle city? Waduk Sermo is a charming artificial lake that offers unusual experience in countryside of Sermo Tourism Village.
Water has been an important natural source for people to live. Waduk Sermo is an artificial lake built in 1996 in Soeharto era to serve the need.
The water had gone through clinical tested before used in irrigation project.
Today Waduk Sermo does not only serve as irrigation and power plant for the locals, but also has been an appealing recreational spot for tourists.
The lake has a short stone bridge with white roof. From the bridge you will gaze on the lines of towering mountain that highlight the landscape of the lake.
Lovely spots that are instagramable are available here. Akar Liar (Wild Root) is a spot features canoe and paddle. This spot is suitable to capture beautiful sunset.
Taman Bambu Air (Water Bamboo Garden) is a spot featuring a garden in the middle of the lake. It has a bamboo shelter designed in old Java style.
Another photo and recreational spots to take in are Bukit Pethu (Pethu Hill), Taman Munggur (Munggur Garden), and Gumuk Sri Tinon, Pulau Terapung (Floating Island), Jangkang Hill, and Taman Pring Kuning (Yellow Pring Garden).
Address: Hargowilis, Kokap District, Kulon Progo

Ticket: US$ 0.14 or IDR 2,000/ person excluded photo & recreational spots

Open: 8 am until 5 pm
#6 Revel in the Traditional Culinary Delight of Kulon Progo
A trip in Kulon Progo will not complete without reveling in its traditional culinary delight. Kulon Progo serves many unique traditional foods that you should try.
Here are some list of unique foods made by the locals. They can be a souvenir recommendation to take home.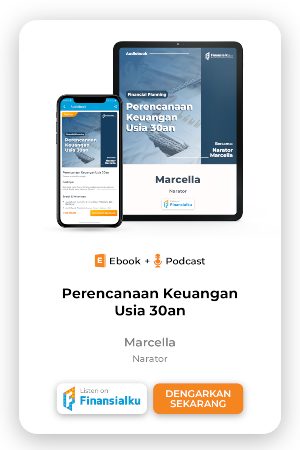 Sego Tiplek or Nasi Tiplek
This is a traditional food of Segajih locals. It is rice wrapped in banana leaves. Different from lontong that has long and round shape, Sego Tiplek has a square form.
It has a tasty flavor and smooth texture compare to lontong. It is tasty because the rice are cooked using coconut milk and a little bit of salt.
Segajih locals usually have Sego Tiplek that is served with tempe or tahu bacem (bacem tofu) for breakfast before extracting coconut juice.
You can buy the rice at traditional market that opens on Sunday or go to the address below.    Address: Segajih Live-in, Village Hargotirto, District Kokap, Near Waduk Sermo
Geblek Kulon Progo
Geblek is a popular food and is one of iconic culinary food in Kulon Progo. The unique shape resembles number 8 with white color.
Geblek are made from simple ingredients, starch powder, garlic, and salt. Locals will sell Geblek in the side of the street around Kulon Progo city.
Or you can easily find it in the souvenir shops sold in raw form. Geblek is best served with tempe besengek and a cup of hot coffee or tea. It can be a culinary souvenir of Kulon Progo to take home.
Tempe Besengek
This unique and delicious tempe is a traditional food of Kulon Progo, made from tempe benguk. Unlike the regular tempe, it has black color from benguk seeds wrapped in a white color of coconut milk.
The process to make tempe benguk is similar to ordinary tempe. The difference is it uses special spices and takes 3 to 4 hours to cook.
Tempe Besengek is best served during cold weather with Geblek or Growol and a cup of hot coffee.
You can find Tempe Besengek in traditional markets of Kulon Progo with cheap price ranging from IDR 3,000 to IDR 5,000 or US$ 0.21 up to US$ 0.36.
How to Get to Kulon Progo
Since the establishment of Yogyakarta International Airport in 2019 in Temon, Kulon Progo, getting to this city become easier.
The airport not only serves domestic flight from major cities in Indonesia such as Jakarta, Makassar, Medan, and Bali but also international flights such as Malaysia and Singapore.
Indonesian airlines that operate in this airport are Batik Air, Citilink, and Garuda Indonesia, Indonesia Air Asia, Sriwijaya Air and Lion Air.
While international airlines that operate in this airport are Scoot from Singapore, Air Asia from Malaysia, and Air Niugini from Papua New Guinea. From the airport you can book an online car to reach city center of Kulon Progo.
Where to Stay in Kulon Progo
Now here are some choices of affordable yet delightful places to stay in the cozy countryside of Kulon Progo.
#1 The Omah Borobudur Guest House and Resto
Rate: Family Bungalow starts from US$ 67.79 per night or IDR 954,545 per night

Address: Gang Ngaran I Dusun Ngaran Lor, Borobudur, Magelang, 56553 Central Java

Contact: +62 823 2970 4433
#2 Cordia Hotel Yogyakarta
Rate: Deluxe Double Room for maximum 2 guest starts from US$ 21.31 per night or IDR 298,227 per night

Address: Mezzanine Level Domestic Arrival Terminal, Yogyakarta International Airport, Jl. Wates – Purworejo No. KM, RW.42, Logede, Glagah, Kec. Temon, Kanupaten Kulon Progo, 55654 Daerah Istimewa Yogyakarta
#3 Khanaya Hotel & Café
Rate: Deluxe Double Room starts from USD $ 45.46 per night or IDR 636,364 per night

Address: Jl. Badrawati No.19, Pulon, Borobudur, Kec. Borobudur, Magelang, 56553 Central Java
Conclusion
The breathtaking gem of mountain, hill to waterfall are some of the best natural draws that become a vibrant tourist destination in Kulon Progo.
Culinary delights made from locals hand is something to try also while here. Nature enthusiasts, and travelers will find this place a happy stay for comfy retreat and relaxation. And hope you will too.
Preparing the budget for your trip via Aplikasi Finansialku for easy, and fast calculation. It is now available for iOs, and Android.
So have you decided where to visit in Kulon Progo? Please leave your comment.
Reference:
Admin. DINAS PARIWISATA KULON PROGO. Dinpar.kulonprogokab.go.id.- http://bit.ly/3jyMsKd.
Credit:
6 Hidden Gems of Natural Appeal and Culinary Delight Kulon Progo 01 – http://bit.ly/3kpQPYw
6 Hidden Gems of Natural Appeal and Culinary Delight Kulon Progo 02 – http://bit.ly/3qWtyjx
6 Hidden Gems of Natural Appeal and Culinary Delight Kulon Progo 03 – http://bit.ly/37MNyxu