Guys… try to visit this place, you will enjoy Kawah Putih with new gems like never before. Trust and try now!
Kawah Putih or White Crater
Not only known as Kota Kembang or Flower City, Bandung has another charm worthy of exploration, like Kawah Putih or the White Crater.
If you haven't decided where to go this weekend, it will be an exciting trip to relish in this iconic crater of West Java.  
As a part of Crater Lakes of Patuha Mount, Kawah Putih is settled around 2400 meters above sea level, in the scenic highland with a chill climate, perfect for a refreshing trip, of Ciwidey.
The turquoise water of the lake is so lovely, a mixture of pale white and green colors.
The sands and rocks near the lake already turned into almost white creating a panoramic landscape of the lake which is best for photography.
The three cliffs stand elegantly around the lake make it a gorgeous backdrop for photo shot.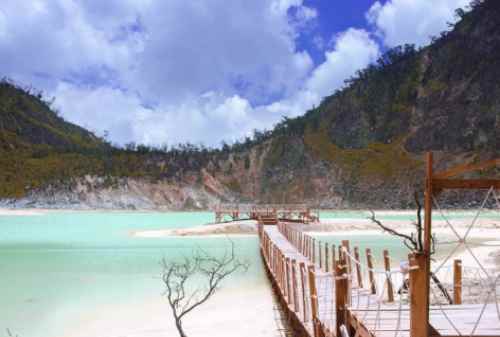 [Read Also: 6 Best Tourist Destinations of Sumbawa to Visit In 2021]
The adorable view of lush forest around the area, with appealing tourist destinations in its vicinity make Kawah Putih a must-visited site for those who travel to Bandung.
In 1884 Mount Patuha erupted and formed another crater lake known today as Kawah Putih.
Indonesia famous movie Heart, a romance film released in 2006, took its scenes in Kawah Putih as the lake made a perfect setting for a romantic scene.
Besides, the site is also used as a pre-wedding photo spot for couples. Kawah Putih is a terrific gateway from the bustling and noise of city.
Especially if you are from Jakarta, going to Kawah Putih and visiting nearby appeals is a good antidote to uplift mind and body and release some pressures from working. It is also a perfect choice for family vacation in the weekend.
Outdoor Activities to Do Around Kawah Putih
Kawah Putih is located in Jl. Raya Ciwidey Patengan Km 11 Bandung, 40973 West Java and is open from 7 am until 5 pm.
When I came first to Kawah Putih with college friends back in 2008, the Crater Lake had no unique features for visitors to enjoy.
Besides several gazebos or shelter in Java traditional style built not far from the lake that you could still smell the odor of sulfur. People used them to gather around or having meals and drink.
But today you can expect to appreciate the White Crater from different and unique angle since it features Sky Walk, Dermaga Ponton, and a recent idyllic gem among hikers and photographers, Sunan Ibu.
Now let's take a look at these exciting activities in the new gems to enjoy the gorgeous White Crater Lake.
#1 Sunrise Gazing at an Idyllic New Gem, Sunan Ibu
One of the main draws in Kawah Putih is an idyllic new gem for sunrise viewing point, Sunan Ibu.
If you love enjoying the scenery of a beautiful sunrise, Sunan Ibu makes an amazing vantage point to spot sunrise from the height of 2400 meters above sea level.
The golden color of the sunrise poses a harmonious blend with the turquoise water of the lake.
Its light penetrates into the fogs and touch the surface of the lake, reflecting back the glaring light. This scene radiates the splendor of Kawah Putih that is both admirable and tranquil.
Bring your camera to record this special moment with your loved ones. If you are a photographer, sunrise at Kawah Putih is truly an exquisite landscape you shouldn't miss.
Ticket Price: IDR 11,000/ person or US$ 0.79/ person

Location: 15 minutes from the upper parking area of Kawah Putih

Upper parking for car: IDR 150,000/ car or US$ 10.73/ car

Upper parking for motorbike: IDR 35,000/ motorbike or US$ 2.50/ motorbike
#2 Taking Lovely Pictures near Kawah Putih from Dermaga Ponton
It takes around 5 km to reach Kawah Putih from the entrance gate. If you mind to walk, there is a shuttle bus service leaving every 5 minutes which you can use.
As you arrive at the Crater Lake, take a walk on its long wooden bridge, Dermaga Ponton that leads you close to the midst of the lake.
This new bridge also has a vantage point of Kawah Putih that is no less gorgeous than Sunan Ibu.
With the bridge, and the cliffs that make a stunning backdrop for the lake, this place is just adorable for a postcards picture, or other photo shot theme. Try to come in a summer season at the morning to get the best picture of the lake.
Ticket Price: IDR 11,000 per person or US$ 0.79/ person

Location: 5 km from the entrance gate of Kawah Putih
#3 A Thrilling Jungle Trekking Via Skywalk Cantigi
Another new gem in the vicinity of Kawah Putih, Skywalk Cantigi, offers you a thrilling experience of a jungle trekking, through a strong chain of bamboo bridge that mix with robes used for boat.
It is recently built in 2019, and resided among the lush trees of Cantigi forest for 500 m long. Experience the different sensation of jungle trekking into Cantigi Forest through a hanging bridge similar in outbound at your first track.
In the middle of your trekking, you will find Saung Gapuy, a shelter built for resting. In here you can either taking photos or simply take a breath in the fresh air and appreciate the natural beauty around you.
At the edge of the bridge, you will spot a round stage made out of wood that resembles a spider web if seen from above.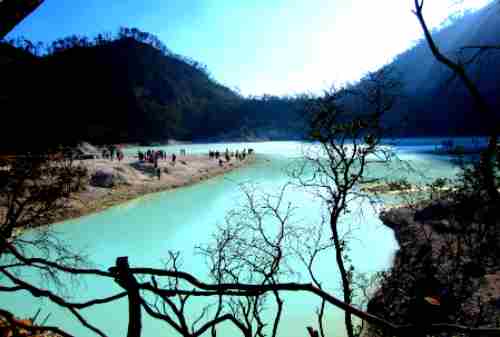 [Baca Juga: Recommended! 9 Places You Must Visit in Kuta Bali]
It has a wooden tower in the middle with few trees close to it. Revel in this exquisite view of Kawah Putih from this unique new viewpoint.
It will be an adorable sight to witness especially when you come early in the morning to spot sunrise or in the afternoon for sunset view.
Make sure you bring a camera to keep the memory of this exotic scenery.
Ticket Price Skywalk Cantigi A: IDR 11,000/ person or US$ 0.79/ person

Ticket Price Skywalk Cantigi B: IDR 11,000/ person or US$ 0.79/ person

Location: Mount Patuha, Sugihmukti, Kecamatan Pasirjambu, Bandung. Around 20 km from Pasirjambu Town.
#4 Enjoying Sunda Traditional Drinks around the Crater
After doing outdoor activities, take a rest in the stalls or cafes nearby Kawah Putih. You can have Sunda traditional hot drinks to warm your body in the cold weather such as Bandrek and Bajigur.
Bandrek is a traditional drink made from a condensed ginger water. It is mixed with spices and palm sugar without coconut milk.
Bandrek is usually served with coconut fruit. While Bajigur is a traditional drink made from boiled ginger water, palm sugar, and coconut milk.
All ingredients are boiled with Pandan leaves that has nice flavor and smell. Bajigur is usually served with slices of kolang-kaling. Now let's take a look at some tips before going to the White Crater.
Tips When Visiting Kawah Putih
These following tips will help you enjoy the trip to and around Kawah Putih.
Bring a Jacket. Kawah Putih is located in the highland area of Ciwidey. The climate is often cold, so bring a jacket with you.

Use Sunblock. To protect you from sunlight, use sunblock on your body.

Bring a Mask. The pH of Kawah Putih is from 0.5 up to 1.3. This creates a sharp odor of sulfur. So bring a mask to put on if the smell is too strong.

Make a Short Visit. Because the sulfur odor is not healthy for lungs, make a short visit near the lake by timing your visit. Go back after 10 minutes before going down again to the crater.

Use Ontang-anting. If you come in a small group, you can leave your vehicle in the parking lot, and come up to the crater using Ontang-anting. Don't worry to pay since the price is already included in the ticket price. You can take in the view of the forest of Kawah Putih and relish in the fresh air of Mount Patuha.
How to Get to Kawah Putih
Kawah Putih is located 50 km south from Bandung downtown. The trip can take 2 up to 3 hours from Bandung and less from Lembang.
It mostly depends on the day of your trip. In the weekend the traffic is so crowded and can get you stuck for hours.
So it is better if you pick a weekday to better enjoy the trip to the Crater Lake with few traffic. Renting a car is possible and the price starts from IDR 400,000 or US$ 28.67 for 12 hours including the driver.
But if you want to get a closer view of your trip we suggest to rent a motorbike. The price starts from IDR 80,000 or US$ 5.73.
Other vehicle options is by using public transport though it will take longer time than using private or rental vehicles.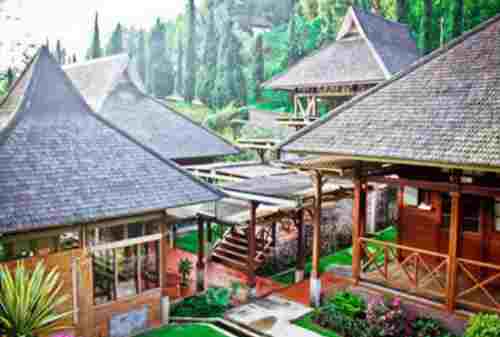 [Read Also: Must Visit! Mandalika, A Hidden Pearl in Lombok Island]
If you take public transport it is better to leave earlier around 8 to 9 am. The trip will take around 6 to 7 hours to get to the Crater Lake.
First, go to Leuwipanjang Bus Station and take an angkot to Ciwidey that costs around IDR 10,000 or US$ 0.72.
Then stop by to catch the yellow Ciwidey or Situ Patenggang angkot that will drop you near the entrance of Kawah Putih. The cost is around IDR 10,000 or US$ 0.72.
After arriving at the entrance you need to go for 5 km to reach the crater. Before that, you need to park the vehicle in the car park area.
There is a shuttle bus leaving every 5 minutes to the crater that you can go with or you can prefer walking while taking pictures along the road.
If you come from outside Bandung city, here are several likely routes to get to Bandung.
#1 By Plane
Trip using plane can take 3 hours from Jakarta. Bandung international airport, Husein Sastranegara, is regularly operated, and can be accessed by Air Asia, Garuda Indonesia, Lion Air, Silk Air, and Wings Air.
The location is very close to Bandung' downtown. Transportation available are taxi operated around the airport, and online car (Gojek/Grab).
As taking taxi from the airport is very expensive, choose to walk down to the entrance, and order online car for a reasonable price.
#2 By Bus
If you want to experience a scenic view along your trip to Bandung, bus is a good option. Bus services from small to major big cities are available.
Pick up a bus with air-conditioned facility for your convenient. Bus service can be accessed from Bogor, Jakarta, Tangerang, Depok, Bekasi, and as far as Medan, and Bali.
In normal day the trip can take up to 4 hours from Jakarta.
#3 By Train
There are train frequent services of government from Jakarta, and Surabaya to Bandung.
You can enjoy the scenery along the way to Bandung from Jakarta which is just awesome. It passes railroad, mountain, and paddy terraces. 
#4 By Bandung Shuttle Providers
Another convenient option for public transportation is shuttle buses. The minivans include 6-12 seats, and leave every 15 minutes up to 1 or 2 hours depends on the providers.
Some of them are 4848, DayTrans, Star Shuttle, Baraya, and Jackal Holiday, Silver Bird Van, X-Trans, and CitiTrans.
#5 By Car
Since Cipularang toll road is built to connect Jakarta and Bandung, the travel is faster using car rather than train.
Unfortunately, in rainy season parts of this road is closed due to the landslides. And traffic jams usually happen during the weekend near the toll gates in Terusan Pasteur.
Though it is slower, alternative route from Jakarta that is enjoyable is via Puncak. You can stop by for a while to take picture or enjoy the view of tea plantation, and high hills.
Restaurants, and hotels are available around the area. Try to travel late at night from Jakarta so you'll be able to see the breathtaking view of fogs presence among the highlands, and sunrise.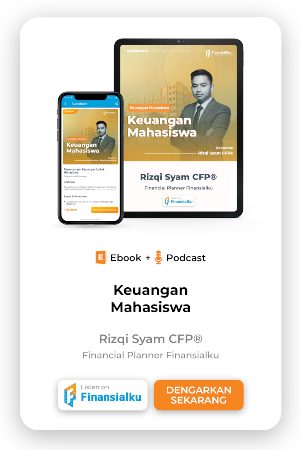 Where to Stay Near Kawah Putih
Now here are some options of delightful places to stay during your visit in Kawah Putih. They offer you comfort staying with mountain-view, in cool weather of Lembang and Ciwidey highland.
#1 Ciwidey Valley Resort Hot Spring Waterpark
This resort is a perfect option for your family vacation. Besides located only 2.4 miles from Kawah Putih, Ciwidey Valley Resort Hot Spring Waterpark is creatively designed to enjoy the lovely mountain-view of Bandung right from your room, with fun campsite and exciting huge water park for kids.
Located around the greenery area of Bandung suburb, you will find the resort a comfort place both for family leisure and recreational sites both on and off the site.
Its Superior Twin Room features 2 single beds, balcony with mountain-view, Wi-Fi, air conditioning, shower, and coffee/tea maker, clothes rack, towels, telephone, and in-room safe box, as well as flat screen TV, and toiletries.
Experience your stay near Bandung highland with amenities of the resort such as swimming pool, birds park, cozy restaurant, features appealing garden with vantage point for taking pictures.  
Rate: Superior Twin Room starts from US$ 50.47 per night or IDR 708,333 per night

Address: Jl. Raya Barutunggal, Ciwidey KM 17 (500 m before Kawah Putih), Alamendah, Kecamatan Rancabali, Bandung, 40973 West Java
#2 Grand Sunshine Resort and Convention
Settled near the governmental center of Soreang city, Grand Sunshine Resort and Convention is only 29.5 km from Kawah Putih, and carries luxurious modern concept with sophisticated facilities that blends with West Java traditional culture.
The hotel is also in the vicinity of South Bandung besides White Crater such as Ranca Upas, and Situ Cileunca.  
The hotel is a great escape and retreat spot to experience leisure with your family in a modern and elegant accommodation.
It has 127 rooms ranging from Deluxe, Deluxe Premiere, and Executive, Soreang Presidential Suite, and Suite Rooms, and Family Rooms.     
The Family Room features 2 single beds, balcony with city view, air conditioning, and TV satellite/cable channel, sofa, telephone, and coffee/tea maker, hair dryer, mini bar, ironing facilities, and in-room safe box, slippers, shower, and towel, toiletries, sound proofing, as well as smoke detector.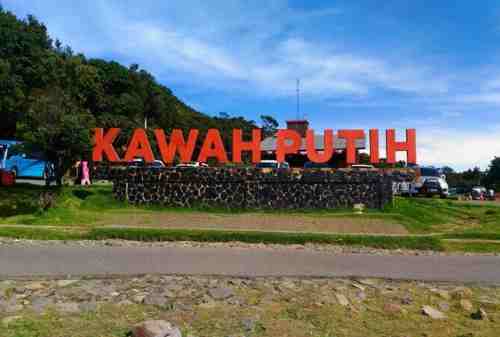 [Read Also: Amazing 8 Attractions To Visit In Wakatobi Island, Divers' Paradise]
Amenities of the hotel you can enjoy while staying here are cash withdrawal, wheelchair accessible, facilities for disabled guests, and elevator.
For family relaxation activities the hotel provides you with waterpark, restaurants, free breakfast, fireplace, and bar, karaoke, nightclub, as well as complete facilities for body relaxation, fitness center, and swimming pool, family room, as well as gift/souvenir shop, and BBQ facilities.  
Area for your kids available as well such as baby-sitting service, and playground for kids. If you expect to have leisure activities for families in a hotel with complete facilities, this is just the place.
Rate: Family Room starts from US$ 49.52 per night or IDR 693,762 per night

Address: Jl. Raya Soreang No.6, Pamekaran, Soreang, Bandung, 40912 West Java
#3 Grand Paradise
Grand Paradise Hotel is settled in the hillside of Lembang with a fine atmosphere.
With roman style and ornament in its interior and building design, Grand Paradise is an excellent choice for a romantic vacation with your spouse and family leisure as well.   
Its Superior Room can be a good choice for a couple. It is equipped with 2 single beds, a terrace with a gorgeous garden view, shower, TV satellite/cable channel, and refrigerator, as well as in-room safe box, and Wi-Fi.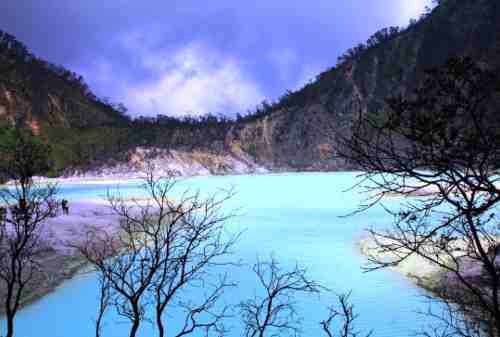 [Read Also: 6 Unconventional Attractions in Tana Toraja Every Traveler Should Visit]
Indulge yourself in its amenities intend to create comfort and relaxation during your stay from poolside bar, restaurants, and hot tub, coffee soap, outdoor and indoor swimming pool, billiards and chapel to garden, family room, and safety deposit boxes.
The hotel is located in the vicinity of Lembang point of interests beside White Crater, such as Lembang Floating Market, Farm House, and De'Ranch.
Staying here also keeps you from getting caught in a traffic-jam.
Rate: Superior Room starts from US$ 18.99 per night or IDR 265,993 per night

Address: Raya Tangkuban Perahu No.50 Lembang, Kabupaten Bandung Barat
Conclusion
Kawah Putih or White Crater is a popular tourist destination in South Bandung. It is a lovely gateway for weekend trip or family vacation.
With the adorable panorama of White Crater to enjoy from its new gems, Sunan Ibu, Dermaga Ponton, and Sky Walk Cantigi, your trip experience will be both fascinating and memorable.
Preparing the budget for your trip via Aplikasi Finansialku for easy, and fast calculation. It is now available for iOs, and Android.
So when will you go traveling to the White Crater?
Reference:
Admin. Kawah Putih. Ciwideyoutbound.com. https://bit.ly/3tHcz6C.
Dian Mardiana. June 29, 2020. 10 Foto Sunan Ibu Sunrise Point Ciwidey + Harga Tiket Masuk 2021. Tempatwisatadibandung.info. https://bit.ly/2YYcRry.
Firdha Rahma. September 15, 2019. Skywalk Cantigi, Nikmati Kawah Putih Ciwidey dengan Gaya Baru. Travelingyuk.com. https://bit.ly/2Lz68RK.
Admin. Wisata Bandung Kawah Putih Ciwidey. Anekatempatwisata.com. https://bit.ly/2YVkNd9.
Amie Uliel. Lokasi dan Tiket Skywalk Cantigi Kawah Putih: Spot Wisata Baru di Bandung yang Fotogenik!. Ngadem.com. https://bit.ly/3aNOUbF.
Credit:
01 – http://bit.ly/3pyGRoA
02 – http://bit.ly/3aA9j5s
03 – http://bit.ly/3bpIGzo
04 – http://bit.ly/3qDofFw
05 – http://bit.ly/2NiKH8l
06 – http://bit.ly/3aut9ih