Love to spend your holiday in a seclude, breathtaking beach with a view of scenic hills and cliffs? You have to visit Mandalika, Lombok.
Unique Fact
Visit Mandalika in your next vacation, another hidden pearl in Lombok Island that has the view of beaches no less stunning than those in Bali.
Love spending your holiday in a secluded, and breathtaking beach with the view of scenic hills, and cliffs? Or do you look for waves to surfing?
In the new iconic tourist destination of Lombok Island, Mandalika, not only wave, and beach are similar to Bali but also its cultural tradition will fill your vacation with fascinating experiences.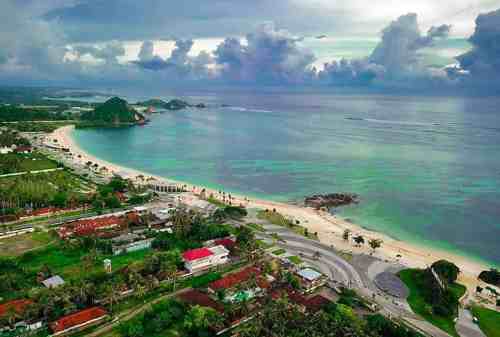 [Read Also: Must Read Before You Climb The Breathtaking Mount Rinjani]
Location
Settled near Bali Island, Mandalika is in the southern part of West Nusa Tenggara Province, and is a home for many unspoiled natural appeals especially the beach as its main feature that draws many tourists.
No wonder this city that faces the Indian Ocean becomes a tourism zone established by the government, and known as Kawasan Ekonomi Khusus or a special economic zone.
Because of its coastal area, many resorts, and hotels are built in this region that stretches over 1,035 hectares. Some visitors come for their honeymoon, and others for a family vacation in the island.
History
Do you know that in 2007 Indonesian government sold Mandalika to a Dubai company for US$ 240 million but was sold back to Indonesia with a half-price due to financial crisis in 2008?
However, in 2018 Qatar government invested for $500 million in Mandalika, making it a promising spot for world-class tourism with its facilities, and infrastructures.
Seeing its tourism potential, many projects of building hotel, villa, and high-end resorts are being undertaken under the Mandalika Project.
Even projects to build Formula One circuit, and an integrated Disneyland styled theme park are being proposed in Mandalika, making it a rising-star among the best tourist destination in Indonesia.
How to Explore Mandalika
MotoGp lovers of Indonesia must be very glad for a circuit of this world class race that is being built near Kuta Mandalika beach will be completed next year.
However, the beauty of its breathtaking beach will remain its best appeal that every visitor must not but gets mind-blowing.
Here are just some of them that worth your visit, and one of them provides a public spectacle of local's unique ritual that will be unfortunate if you miss it.  
Tranquil Nuance at Kuta Mandalika
The rocky hills on its sides where the wave slowly crush against, mark the pristine beach of Kuta Mandalika located just 30 minutes ride from Lombok International Airport.
The fine white sands that spread along 7.2 km with windy weather are suitable for strolling around where the calm wave near the shore make it safe for your children to play.
In the west, you can explore the beauty of Kuta from different angle of Mandalika hill.
However, you'll need to rent a car to reach Kuta from the airport as there's no public transportation available yet.
Seger Beach, A Rustic View Beach of Mandalika
The wave that is rather huge, and pointed by the green hills, and rocky landscape, make Seger beach with its pristine white sands an ideal place for professional surfer to ride the wave.
The typical countryside landscape of Mandalika forms a lovely view that's so peaceful. It's where you want to experience a solitude while hearing the voice of the wave, and only 2 km away from Kuta,
Once you get to the hill summit, the view of the whole beach is gorgeous where you can take some nice pictures, or just unwind on its green ground.
Serenting Beach
Located in the surrounding area, Serenting beach offers a perfect spot for your family vacation.
With only few people around, this rather secluded beach has a longer coastline than Seger beach, and very suitable for tanning, or sunbathing.
Not only that, a ritual tradition of Sasak tribe called Bau Nyale Festival is also held here that will make your vacation even more fascinating.
Bau Nyale Festival in Serenting Beach
A public spectacle that is popular in the vicinity is Bau Nyale Festival, a ritual held by Sasak tribe in Serenting beach. The festival is generated from the folk story of Sasak people about Princess Mandalika.
She was a beautiful, and kind woman that many princes want to marry her even when it risked a war.
However Princess Mandalika decided to have suicide by jumping into the sea because she couldn't choose whom to marry.
Later, the green, and brown sea worms magically come out from the place where the Princess disappeared.
The worms are called Nyale. Bau Nyale which means catching Nyale begins every 20th of the tenth month according to the calendar of Sasak people that you can watch, a ceremony held to honor Princess Mandalika.
Sunrise at Gerupuk Beach
Looking for different zones to surf on challenging waves which can reach up to 3 meters in height? In Gerupuk beach, surfers can try five zones namely Prigi, Batu Teong, Batulawang, Giligoleng, and Terasag.
Besides, you can spot how locals processing seaweed because Gerupuk is known also as a producer of natural seaweed, a plant contains vitamins such as K, B, and minerals such zinc, and iron with antioxidants to prevent cell damage.
The seaweed is send to neighboring cities such as Bali, and Java.
Sunset at Tanjung Aan Beach
A more secluded place than Kuta Mandalika with fewer people around is Tanjung Aan beach. It has a crescent shaped-beach with typical white sands that makes it a unique spot for instagrammable photo collection.
Relaxing on its serene coastline while enjoying the sunset, and Indian Ocean is another activity to take on. Its green hills around you make it possible to appreciate panoramic view of Tanjung Aan beach from above.
The Exotic View of Batu Payung Beach
The waves hit this one particular rock overtime, and naturally changed it into an umbrella shaped-like. It's located around 1 km east of Tanjung Aan beach.
The trip from Tanjung Aan to Batu Payung which literally means the Umbrella Stone, presents you the remarkable view of hills near the coastline.
Though not as beautiful as the other beaches around the area, it's an exotic place for photography since the rocks with unique shapes are dotted along the coastline.
Their silhouettes forming an incredible effect against the surface of the sand which is perfect for your photo backdrop. 
The Highest Point in Mandalika, Merese Hills
Highlighted by mountain range with the highest point to see Mandalika can be found in Merese hills. Although it's not a white sand beach, its hills provide a place for camping.
Be sure your tent is strong enough to stand against its strong wind. The hills give different nuance to revel the ocean surrounded by the green hills.
Sade Village, A Home for Sasak People
Cultural trip can be fun for your family vacation in Mandalika. Among traditional villages in Mandalika, Sade is the most renowned village.
You can stay the night in one of its villager's traditional houses, and engage in the daily lives of Sasak people.
The village is clean, and the architecture of the house is distinct. As a souvenir to take home, buy Songket, a traditional woven fabric of Sasak.
How to Get to Mandalika
Kuta Mandalika located just 30 minutes ride from Lombok International Airport.
Lombok is accessible via air, sea, and land from Java. Regular flights from major cities in Indonesia is available such as from Jakarta, Surabaya, and Bali.
By Air
Domestic flights from cities such as Surabaya, Jakarta, Denpasar, and Makassar are available in Lombok International Airport that are located at the city of Praya, Central Lombok.
From Jakarta it takes only 2 hours flight. The airport is also open to international flights such as from Perth, Kuala Lumpur, Singapore, and sometimes to Novosibirsk-Tolmachevo in Russia (seasonal).
By Sea
Located strategically makes Lombok has several seaports include the small, and the big ports.
Its biggest, and busiest ports are Lembar which connect Bali, and Labuhan Lombok that connect to Sumbawa. Smaller harbors are Teluk Nara Harbor, Marina Srikandi, Gili Transfers, and many others.
If you go from Bali, the trip takes only 30 minutes. From Bali you can use ferry from Padang Bai harbor to Lembar harbor.
By Bus
If you want to have a trip via lands, and sea, there's a bus route from several cities in Java to Mandalika bus terminal in Mataram City.
Though the bus will be carried by ferry twice from Banyuwangi to Bali, and from Bali to Lombok.
Download Sekarang! Ebook PERENCANAAN KEUANGAN Untuk USIA 30-an, GRATIS!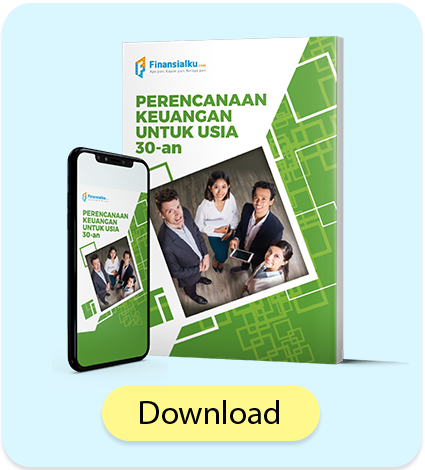 Where to Stay in Mandalika
Now here are some options of affordable yet delightful places to stay in Mandalika.
Rascals Kuta Lombok
Designed with beach nuanced buildings, Rascals is a boutique resort located in Kuta, Mandalika. Settled in the strategic location of town, you can get an enjoyable culinary trip in the cafes, and restaurants nearby.
The resort provides you with calm atmosphere, and amenities to help you enjoy your staying at best such as onsite spa, international food & drinks, onsite ATM, and gift shop.
The resort is equipped with a room contained with air conditioning, and a TV flat screen, outdoor pool, lounge, and free Wi-Fi. You can be sure to rest, and relax peacefully with the convenience the resort provides.
Segara Anak Hotel
Located only 5 minutes' walk to the Kuta beach, Segara Anak hotel offers its guests the cozy staying in a building that combines Java traditional style, with modern elements.
The hotel resides near top attractions in Mandalika such as the traditional village of Sade that's just a 10-minute drive, and a 20-minute drive to Tanjung Aan.
The rooms feature free Wi-Fi, and a satellite TV with a terrace overlooking its fine garden. Experience the comfortable stay with amenities to serve you at best such as outdoor pool, lounge, and an open-air restaurant.
You also can rent a bicycle from the hotel, and enjoy the sunlight in Kuta beach that's just around the corner.
Mana Yoga Retreat
This place is recommended for those who seek a slower rhythm that's usually not available on workday, with a tranquil setting that's relaxing.
A place that highlights its spacious fresh ground with some palm trees, and its huge yoga spot, Mana Yoga Retreat located near Kuta beach offers you the experience of staying in a quiet atmosphere where the natural nuance of its room decor, and setting are so peaceful.
Its spacious rooms feature air conditioning, seating area, outdoor bath, and free Wi-Fi combined with yoga classes, and amenities such as outdoor pool, lounge, spa, and best body massage that make your staying truly enjoyable.
Visit Mandalika!
Included in the best hidden beaches in Lombok, Mandalika is a suitable place for family vacation to enjoy the unique beach in a solitude atmosphere, to have challenging surfing, and to appreciate its countryside wrapped along the distinct culture, and life of its locals.
To prepare for the budget, download Finansialku app to calculate easily. It's now available for both Android and iOs.
Don't forget to tag those who want to explore the exotic view of Mandalika with you in your next holiday.
References:
Admin. Kawasan Wisata Mandalika di Lombok: Permata Tersembunyi di Nusa Tenggara Barat. Pedomanwisata.com – https://bit.ly/3mNmRP1
March 9th, 2020. Kuta Mandalika Lombok, Pantai Cantik Sarat Legenda. Kumparan.com – https://bit.ly/363Riuj
Heri Sisworo. January 25th, 2019. Mandalika, a Huge Project in a Remarkable Part of Lombok. Travelingyuk.com – https://bit.ly/3ctAfmL
Pictures:
Pic 1 – https://bit.ly/3j585kk
Pic 2 – https://bit.ly/2RTHkDk
Kuta Mandalika – https://bit.ly/3j13xeQ
Seger Beach – https://bit.ly/2RWzWaw
Serenting Beach – https://bit.ly/3jdLp1z
Bau Nyale Festival – https://bit.ly/303kH3U
Gerupuk Beach – https://bit.ly/2G0lwDv
Tanjung Aan – https://bit.ly/3hXNr4o
Batu Payung Beach – https://bit.ly/306VEwR
Merese Hill – https://bit.ly/362obYb
Sade Village – https://bit.ly/365V0DU
Rascals Kuta Lombok – https://bit.ly/3ctBceB
Segara Anak Hotel – https://bit.ly/2RV6xNV
Mana Yoga Retreat – https://bit.ly/3kXgWVZ