The Next Step on How to Get Rich
After 5 steps how to get rich on the previous post, here are the next steps you can start now to get rich
#6 Avoid Using A Credit Card with High Interest
If you already have more than 3 credit cards for consumptive usages, stop having more cards!
As mentioned before, using loan for consumptive usage is a recipe for going broke faster. Particularly if you have only one stream of income.
Consumptive items will not make you rich! It will only tie you down with endless debts. You need to list your credit card debts and pay off as soon as possible. Make this your priority!
Along with that, you can find more source of incomes to pay off the debts faster. The faster it paid, the faster you will be rich.
#7 Grow Money from Asset
Most financial problems come from bad financial habits. Being indiscipline in managing money; greater spending than income, impulsive and consumptive buying, no budgeting, etc., will hold you off from being rich.
One practical thing you can do is plan your finance! You can use Finansialku app, an Indonesian based financial managing application that could guide you to reach your financial dreams.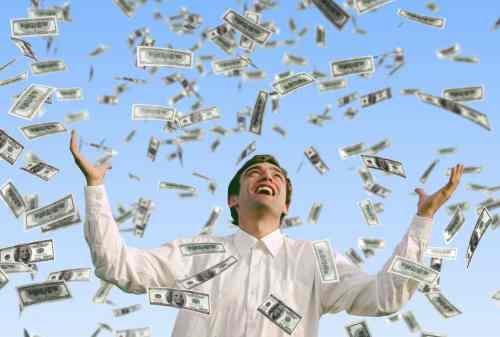 [Read: 6 Causes Of Impulse Buying and How to Resolve It]
Now we are share a same financial dream, right? Being rich is a financial dream. So, we have to plan out our finance. You can put your budget more on saving and investing instead of buying things.
Putting your money on saving accounts, insurance, emergency fund, or retirement account could restrain you from impulsive spending, instead will grow your money.
Beside these long-term assets, you could choose to spend money on buying stocks, real estate or precious metals. The earlier you do, the faster you get rich.
#8 Develop A Frugal Lifestyle 
Some billionaires do maintain a frugal lifestyle. Living within or under your means could make a different impact not only for your cash flow but also for your perspective on money.
It teaches you about being content with less and saves you more money. 
It doesn't mean you can't enjoy your life. Living within your means will help you find creative ways of enjoying your money on less-spend things or items.
#9 Give Back
There is more joy in giving than receiving. If you run or have somebody run a business for you, you would agree with this statement.
Because good business is giving values to its customers. This principle also applies in personal finance.
If you want to be rich, practice the act of giving value to other people you meet on your journey.
They might be your partner in business, family, your mentor or financial adviser. Whoever these people are, the value you give to them would enrich and make their life better.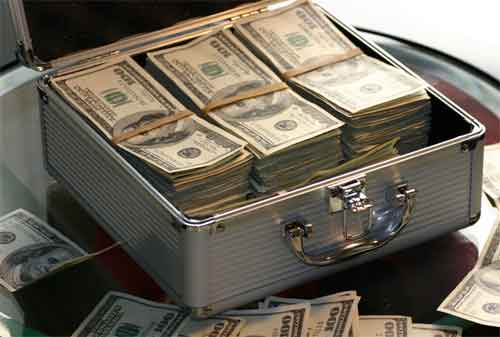 [Read: 9 Ways To Manage Money Well For Young Adults]
Andrew Carnegie, a successful businessman and renowned philanthropist donated $350 million during his lifetime for educational and human cause.
He built 2500 libraries, the Carnegie Institute of Technology, and other impacted supports that enriched the community.
Another act of giving comes from one of the world's billionaire, Bill Gates, who actively engages in donations.
Along with his wife, Gates has given more than US$45 billion (approx. Rp633 trillion) through the Bill and Melinda Gates Foundation for global poverty.
You also could develop the habit of charity to your community where you live. It wouldn't only make a difference in people's life but also yours.   
Conclusion
What it requires most for being a rich person is the mindset of the person. Though growing wealth is not happening in a blink of an eye, there are certainly practical actions that help you do just that.
Since being rich is not rocket science, it takes a lot of practice and discipline. 
Hopefully, after reading this article, you are encouraged to make a change starting from the way you spend money.
Let other people around you who want to be rich know about these steps. By doing that, you help them get closer to the goal. 
References:
Jayson DeMers. March 15th, 2016. 7 Secrets Of Becoming Wealthy In Your 20s And 30s. Inc.com – https://bit.ly/37ulPjf.
Jocelyn Black Hodes. April 30th, 2019. How To Get Rich In 10 (Not So Easy) Steps. Hermoney.com – https://bit.ly/33hqGkE.
Kelsey Piper. April 23rd, 2019. Bill Gates Is Committed To Giving Away His Fortune – But He keeps Getting Richer. Vox.com – https://bit.ly/37wthtZ.
Robert T. Kiyosaki. 1969. You Can Choose To Be Rich. US: Prentice Hall.
Robert T. Kiyosaki. 1998. Rich Dad Cashflow Quadrant's. US: Plata Publishing.
Melvin Mumpuni. 2018. Make A Plan And Get Your Dreams Come True. Bandung: PT Solusi Finansialku Indonesia.
Pictures:
How to get rich 01 – http://bit.ly/33R1jX9
How to get rich 02 – http://bit.ly/2RiKBgB
How to get rich 03 – http://bit.ly/2rSCVqP