Guys, let's take a look at Indonesian tourism that you can visit this holiday! Because about the place of tourism, Indonesia is the king.
Happy reading guys…
Indonesian Tourism Destinations, Because Indonesia is King
For those of you who are not Indonesian, know that Indonesian tourism is heaven! And for those who are looking for tourist destinations, Indonesia is the king of tourist attractions.
The Indonesian archipelago is a collection of islands that holds untold treasures in its diversity of cultures, landscapes, and cities.
With nearly 13,500 islands under its jurisdiction, Indonesia offers an adventure for everyone, from exploring ancient temples and hiking active volcanoes to diving in largely untouched waters.
You can wander the busy streets of Jakarta, or take a step back in time with a visit to the remote villages of Tana Toraja, indulge in the bliss of Bali, or come face to face with the volatile Anak Krakatau.
Whatever you choose, the experience is sure to be one filled with awe and appreciation for a country as steeped in history and natural beauty as this one.
Find the best places to visit with our list of the top tourist destinations in Indonesia. Well, so that you can more easily manage your vacation schedule next year, I would like to recommend 12 tourist destinations that will be hits in the future.
It's not a new tourist spot but will be predicted become tourist attractions that will be visited a lot next year. Here is the complete list!
Plan Properly
Okay guys… before I give you all the list, lets we talk about your plan to visit all the destinations. To be able to take a vacation, visit all of these tourist destinations, of course you need to plan your vacation funds.
To be able to take a vacation, visit all of these tourist destinations, of course you need to plan your vacation funds. The question is, how do you plan your vacation funds?
As your best Friend, Finansialku, hope that when you come home from this holiday, your brain and finances will stay fresh. Because you have been plan properly.
Try listening to this audiobook, so that you know that planning vacation funds properly is important.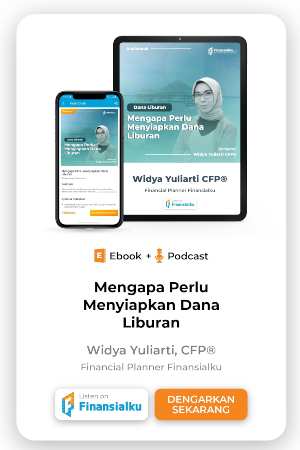 Ok we return to the list of Indonesian tourism!!!
#1 Situ Gunung Bridge
Situ Gunung Bridge is being viral on social media later this year. Don't be surprised! Situ Gunung Sukabumi Bridge is a suspension bridge that has a length of 250 meters with a height of 150 meters.
This bridge is claimed to be the longest in Asia. It's not hard to find this instagramable bridge.  
#2 The Waimarang Waterfall
Not only are the hills amazing, Sumba is also popular for its waterfalls. The Waimarang Waterfall in East Sumba. And it will be hits!
Sumba is the most popular tourist destination this year. Well next year is also believed to be the year of Sumba again.
This time, more remote destinations such as Waimarang waterfall and Tanggedu waterfall will be more frequently visited by travelers in the future.
#3 Indonesian Tourism, Outune Beach
Outune Beach in Kupang again hits on Instagram. There's a Middle Eastern desert, you know! Outune beach is not exactly in Kupang, but in Oebelo, South Amanuban, South Central Timor Regency.
The distance is approximately 115 km from the capital of East Nusa Tenggara, Kupang.
But because South Timor Tengah is not yet popular, calling Kupang easier. The vast expanse of desert is very instagramable and interesting to visit in the afternoon.
#4 Belitung
Belitung is always a destination that is visited every year. It's not wrong if you choose a vacation there next year. Popular with the film Laskar Pelangi, the beauty of Belitung always invites travelers to come there.
The combination of beautiful beaches and stunning island landscapes is a feature of Belitung. Flying from Jakarta is in an hour.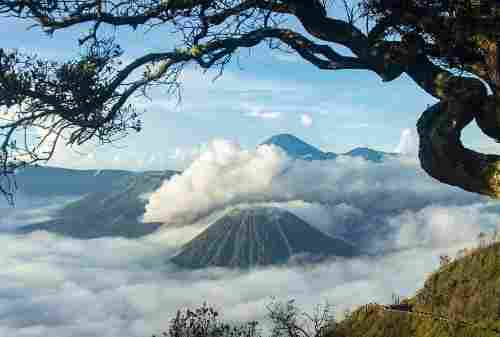 [Read Also: 6 Best Tourist Destinations of Sumbawa to Visit In 2021]
#5 Indonesian Tourism, Wae Rebo
Indonesian tourism, Wae Rebo is a traditional village on Flores in the hills. The scenery is like a fairy tale that has come true. It's not easy to reach Wae Rebo village. The location is on the hill so it takes trekking 4 hours to reach it.
But when you get there, you will be welcomed by traditional leaders there. Staying and chatting with local residents is something exciting, right?
#6 Semarang
Semarang is not synonymous with tourist attractions. But next year, will be more travelers coming there because of the emergence of many instagramable spots in Lumpia City.
Semarang now has several instagramable destinations that make you feel at home, like Ayanaz Gedong Songo, Celosia Park, Wono Wisata, Kreo Cave and so on.
Not to be outdone, the Semarang Old City is now decorated with instagenic murals.
#7 Indonesian Tourism, Bintan Island
Bintan island is indeed famous for its beaches and resorts. But there is an attractive monastery with a statue of 1000 faces there. Bintan Island is the second tourist gateway besides Batam, for those who want to enter Indonesia from the Singapore Strait.
Therefore, not a few foreign tourists from Singapore and Malaysia who travel to Bintan Island every day. There is a unique place of worship, the Ksitigarbha Bodhisattva monastery.
In this monastery there are 500 statues that show different facial expressions. Therefore it is called the temple of thousand faces.
#8 Banyuwangi
Banyuwangi is still popular with the Ijen crater which is increasingly in demand by foreign tourists. The increase is also easier, you know!
As an area called The Sunrise of Java, Banyuwangi has many requirements to become a mainstay tourist destination in Indonesia.
Being near Bali and Surabaya makes Banyuwangi a strategic position for traveling. Hopefully many airlines will open the route there.
#9 Bali
This place can't be left behind. Arguably Indonesia's most popular vacation spot, Bali has a number of cultural landmarks and traditions that make a visit here worthwhile.
But, for many people, Bali is about the island's beautiful beaches. If a beach vacation is what you're looking for, you may want to head to one of Bali's luxury beach resorts and spend some time soaking up the sun.
Anyone who travels to Bali is going to have warm sand and blue water on their mind, and the island doesn't disappoint. Kuta is the best known beach, and is great for those who like to combine sun, surfing, and socializing.
Because of its popularity, you'll find no shortage of restaurants and things to do here. If you're looking for something a little quieter and less crowded, Nusa Dua is still a beauty, but draws fewer tourists.
Sanur is the go to place for a little more culture, as well as great water sports. There is Edelweiss Park which can be a mainstay destination next year!
Edelweiss Park is not far from Besakih Temple. This destination will be a mainstay because it is a new tourist concept in Bali, with its flower gardens.
Usually, Bali is famous for its beach tourism. The new alternative tourism in Bali will be a new choice for travelers.
#10 Indonesian Tourism, Labengki Sombori
Labengki Sombori is a mini Raja Ampat, that is now more attractive to tourists. The view is so cool and makes you don't want to go home!
Located around the island of Sulawesi, Labengki and Sombori are deadly duets that will replace the charms of Raja Ampat in Papua.
A 'closer' location and a lower cost could be the reason travelers prefer these two islands to the far east.
#11
Indonesian Tourism,
Labuan Bajo
The charming mirror is worthy of your visit immediately. The water is very clear and looks like glass.
#12 Lake Toba
Lake Toba is the government's priority destination this year. As a priority destination, it's no wonder the construction of facilities on Lake Toba will be faster.
The airport is already there, tourist support facilities are already available. Foreign tourists can easily enter through Singapore and Malaysia.
Indonesia Gitu Loh, Which Is Your Choice?
Of the many tourist destinations, where are you going on vacation later? Which place to be your choice? As Indonesians, we should be proud, because there are so many tourist destinations that are also in demand from abroad.
Let's shout, Indonesia gitu loh!!!
Editor: Rincani Sinaga
We are very happy if you want to share your opinion, in the comment column below.
And guys… don't forget to share this article for your friends from abroad, okay. Thankyou.
References:
Septyan Bayu Anggara. 11 Desember 2018. Siap-Siap Beli Tiket Pesawat dari Sekarang!. Heipwee.com – https://bit.ly/3uvdPIR
Casey Hynes and Michael Law. 30 Juli 2020. 16 Top-Rated Tourist Attractions in Indonesia. Planetware.com – https://bit.ly/3frYDZ3