Here are 21 simple strategies just for you to help you on saving money on a regular basis and reach your financial goals.
Saving Money
Want to purchase a new video game but find it difficult to save? These simple strategies can help you in saving on a regular basis.
Saving money to purchase a new laptop or other immediate and long-term needs can be challenging especially if your spending habit makes it hard to save on a regular basis.
However, being aware of your financial goals and understand your spending habit can help put effort to control spending and saving money.
If you need Rp 5 million to buy a new laptop at the end of this year, you will reduce spending on ordering food online or reduce eating out at a restaurant, as you set a clear financial goal.
The same also goes for saving for retirement that is important. As you build a habit of saving money, you can learn to save for retirement from your first to your last job.
Download also free e-book Perencanaan Keuangan Untuk Usia 20an.  
Download Sekarang! Ebook PERENCANAAN KEUANGAN Untuk USIA 20-an, GRATIS!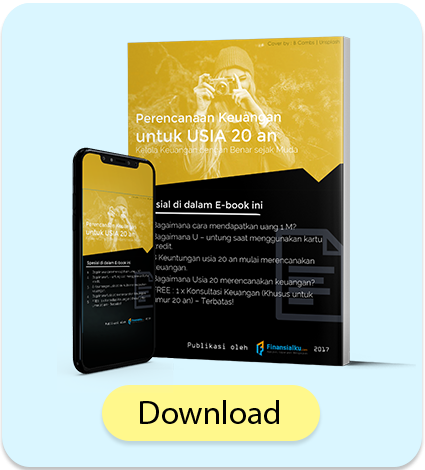 Besides clear goals, understanding your budget and your true needs well will make you save more money instead of spending them.
So what are the financial goals that you need to save money for this year?
Download also free e-book Perencanaan Keuangan untuk Usia 30an. 
Download Sekarang! Ebook PERENCANAAN KEUANGAN Untuk USIA 30-an, GRATIS!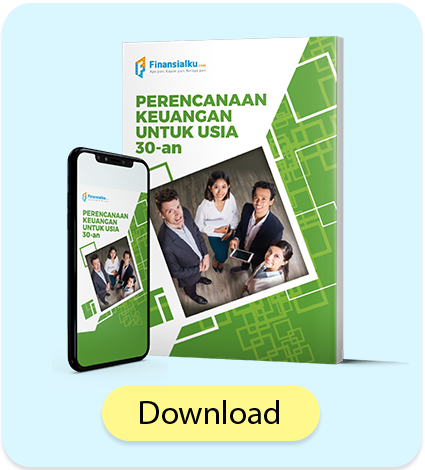 Simple Strategies to Save Money
The following are a couple of simple strategies to save money on a regular basis. You can choose ways that fit your financial condition, and your needs on saving money.
Though you may save for short-term or immediate needs, all these are long-term strategies to create a lifelong-savings plan for you.  
# 1 Make a Monthly Budget
To start saving the first thing you need to do is budgeting that comprises the total amount of money and the list of your primary needs each month.
This will give you a clear understanding of how much money you have and where you need to spend them.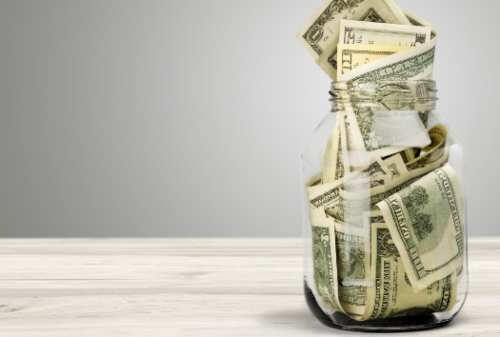 [Read Also: Here's A Simple Way to Save Money on Your Wedding]
The 50/30/20 is a common rule where 50% of the income goes to necessities, a maximum of 30% on saving, and 20% on wants.
A budget keeps your spending under control and allows you to save.  
#2 Record Daily Spending
Write down all your everyday spending in a note, excel file, or use Aplikasi Finansialku to record faster and easier. In this way, you can identify better where your spending go, what purchase or expenses that spend much money or beyond your budget, and the minor spending.
Make a routine schedule every day or every week to record all the daily spending.
#3 Build an Emergency Fund
Having an emergency fund is an important part of a saving plan. In the case of losing a job, medical problems, or other unpredictable events, an emergency fund keep you from having debts.
If you are single, the ideal is the total income of 6 months, and up to 9 to 12 months if you are married.
#4 Add No Debts
Besides pay down your debts, avoid adding new debts especially the consumptive ones such as credit cards, which will keep you from pilling them up.
Stick with your monthly budget plan, and use cash instead of a credit card when shopping for groceries.
In fact, having a few debts allow you to save more money. While having too many debts slow you down on saving.  
#5 Set Clear Financial Goals
Set clear financial goals of short, mid, and long-term finance. Use SMART concept: simple, measurable, attainable, relevant, and time-based, such as to purchase a new laptop (name the brand) Rp 5 million for work, at the end of 2021.   
#6 Automatic Saving
Set your bank account to automatic-saving mode. It keeps you to save money right away before making spending on your monthly expenses.
You can manage up to 30% of the income to be saved automatically into your deposit account.
#7 Saving Plan for Retirement
Decide on how much to save in your saving plan for retirement. The common rule is to save annually 15% of total income in a year. Check also whether your company give a retirement fund.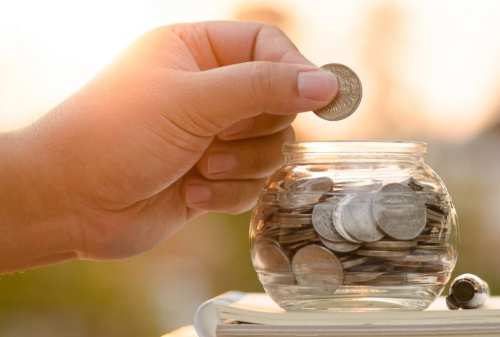 [Read Also: Here Are The Best Ways to Save Money as a Student!]
Some companies give 10% of the salary as a retirement fund in a deposit or mutual funds. You also can check for a retirement program from the government, BPJS Ketenagakerjaan.  
#8 Asset Maintenance 
If you own a home, make the necessary maintenance. This can be checking periodically the roof, electricity, water system, and the security part of your houses such as fence, door, and window.
Maintain regularly your vehicles. Regularly check whether you need to change the oil of your motorbike or checking the car machine such as tires. Asset maintenance will keep the value of your asset in the long run.
#9 Create a Shopping List
Have a shopping list keep you from impulse buying, and help you spend on the budget. Create a shopping list based on your budget plan and your meal plan.
Use cash instead of a credit card to avoid fees of transactions when buying groceries. Look for discount items or substitute for cheaper items.
#10 Saving for Electricity
Figure out electronic or other home appliances that take much of the electricity. Saving for electricity can start with electronic and home appliances.
Water heater and air conditioning can cost more electricity besides the washer, dryer, and lighting. You can switch to power-saving electronics such as using LED light bulbs or using a fan instead of air conditioning.
#11 Use Cheaper Internet Data Package
Surfing on the internet whether for working or entertainment purposes can take much of internet data.
Use cheaper data internet package each month. People spend on average 1.6 gigabytes per month on their smartphone. To find out how much data you use monthly on work and entertainment.
Unless your work depends most on internet usage, chose cheaper internet data, or sharing payment of Wi-Fi hotspot to reduce much spending.  
#12 Time Your Shopping
Time your shopping especially if you buy in a bulk during sale season. At the beginning of the end of the month items such as groceries, cosmetics or toiletries are on sale.
Sometimes they are offered at lower prices for bulk-buying with extra bonuses or coupons. 
During the holiday season such as in December, there are loads of discounts in every store.
Several stores give special discounts on certain days. So pick a slow time such as early in the morning, before 5 pm or at working-hour instead of a busy hour to avoid the crowd.
#13 Chose a Low Price Entertainment
Explore options of entertainment at a low price. Instead of going to the cinema, you can switch to a low price entertainment such as going to the park, walking around your neighborhood, borrow DVDs and CDs, share payment for movie streaming online, and go swimming at a public pool for free charge.
The public library also has resources for entertainment for free from books, movies, games for kids, as well as a regular event such as a music concert.
#14 Buy Pre-loved Goods
Ask yourself whether the items you need can be substituted with pre-loved goods.
Online stores provide a variety of pre-loved goods such as e-bay, where you can buy high-quality goods with a slight price from its newer version.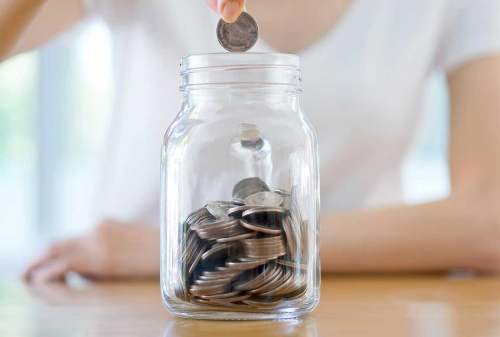 [Read Also: How To Manage Money For Employee With Minimum Wage]
BukaLapak, OLX, and Tokopedia or online shop on Facebook Marketplace or Instagram also offer pre-loved items from the book, fashion to electronic goods.
Or you can go to a garage sale around your neighborhood to purchase pre-loved items at a lower price.
#15 Open a Garage Sale
Open a garage sale around your neighborhood to sell items you do not use anymore but still functioning well or in a good condition.
They range from books, shoes, clothes, home appliances, and electronics.  You also can use an online store such as Facebook Marketplace or Instagram to sell them.  
#16 Reduce Eating Out
Instead of eating out, bring your own meal to work. If you work from home where most people do during the Covid-19 pandemic, cook for your meals that are healthy rather than buying food online.
Or you can set a special occasion of dinner or picnic at home with a new recipe.  
#17 Use Public Transportation
To save on your oil spending and vehicle maintenance, use public transportation a day or two a week.
Take a train or bus where you can do some work while on the way to your destination.
#18 Rent Your Equipment
Rent your camera, tripod, or hiking or camping equipment in your local community.
Use online apps such as Facebook Marketplace or Instagram to reach your local customers. Also, take inventory of your equipment that have special functions or usage.
#19 AirBnB
Rent out your empty room using AirBnB app. Create a thematic package for your room, and provide additional services such as laundry or meals package.
You can make the offering for the short or longer-term based on your need.
#20 Take Free Online Tutorials
Take a free online tutorial for skills that you will pay for unless you know them.
Such as baking cookies, changing a laptop RAM, upgrading notebook hard disk, or fixing home appliances and vehicles. Plenty of them are available on YouTube.
#21 Avoid Branded Product
Avoid branded product can save you a good amount of money. Unless it is for business or your important occasion of work, family, or college, try to switch to generic brands for clothing and shoes.
You can also find the low price of paper, electronic products, and home appliances with durable quality of generic brands in local supermarkets or stores.
Conclusion
These 21 simple strategies will help you build the habit of saving money for short and long-term goals this year.
Saving habits take a process that does not happen overnight. But as you learn to practice them on regular basis, you will understand better your spending habits, and the unconscious habits and learn to consistently change them. Then you can finally save money for your needs.
If you want to consult on saving money for long-term goals such as purchasing a new home, saving for a wedding, or college fund, you can contact one of our certified financial planners.
Use also Aplikasi Finansialku to help you manage your budget easily. They are available for iOs and Android versions.
Download Aplikasi Finansialku Sekarang!!

Reference:
Admin. How to Save Money: 20 Simple Tips. Daveramsey.com. https://tinyurl.com/yy4o2f2y.
Admin. October 15, 2018. 60 Super Simple Ways to Save Money. Turbo.intuit.com. https://tinyurl.com/yyv3g7pz.
Image Source:
Saving Money 01 – https://bit.ly/39sHZnP
Saving Money 02 – https://bit.ly/38F0gyT
Saving Money 03 – https://bit.ly/3bCi7Zb
Saving Money 04 – https://bit.ly/38Dn5Dg