Plan to travel somewhere at the end of this year? Here is why you should visit Bangka Belitung, Indonesia.
Bangka Belitung
What a luxury treat to have your mind, body, and soul rest after a long week of working hard. Are sunbathing and appreciating the beauty of nature in a secluded island is your definition of luxury vacation?
Well if that's so, Indonesia has the best secluded islands and one of them is Bangka Belitung.
An island accompanied by many smaller islands around it, the fine white sands, granite rocks, and few inhabitants mark the exclusive part of Belitung.
It is a place where you want to bring your family with you to do a fascinating exploration.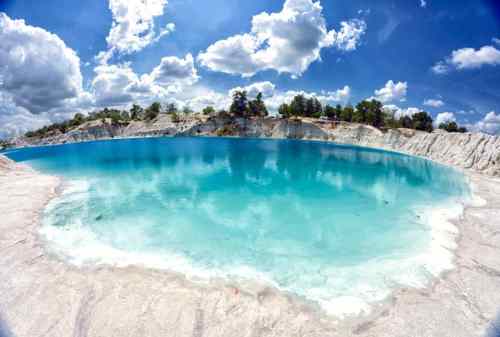 [Read Also: Must Visit! Mandalika, A Hidden Pearl in Lombok Island]
Location
Located in the southeastern coast of Sumatra, Bangka Belitung is a province consisted of two main islands, Bangka and Belitung with several smaller ones.
Bordered by the Bangka Strait to the west, the Natuna Sea to the north, the Java Sea to the south, and the Karimata Strait to the east, Bangka Belitung present a diverse ethnic groups such as Malays, Chinese, and Javanese.
Being in Bangka Belitung during your holiday will also be a good chance to learn diverse culture of its people, besides relish in its panoramic islands.
Ebook Perencanaan Keuangan ENTREPRENEUR & FREELANCE
Download Sekarang, GRATISSS!!!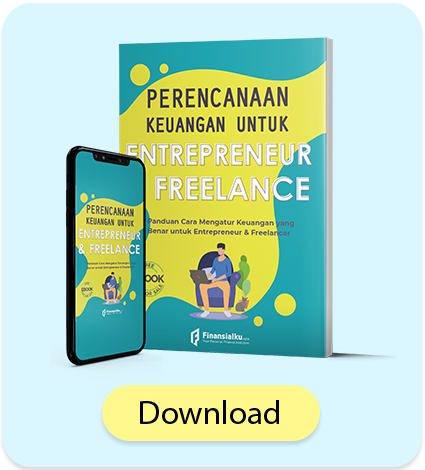 History
Bangka Belitung was part of several kingdoms namely Sriwijaya, Majapahit, and Palembang. After colonial power entered the land, Bangka Belitung was ruled by foreign empires such as Dutch, British, and Japanese.
The islands are known also for ethnic Chinese migration since 13th century in Bangka.
Some immigrants worked in tin mines brought by the Dutch. Some of the workers decided to stay and had intermarriage in the island.
This is one of the reasons why the culture, language, and ethnic groups in Bangka Belitung are so diverse.
How to Explore Bangka Belitung
Bangka Belitung is famous for its stunning giant granite rock formations on its beaches along with the crystal clear water and fine white sands. Its coral reefs also another draw that attracts tourists to dive and snorkel.
Here are some best places of Bangka Belitung you should include on the spot list to visit.
Gorgeous Lighthouse in Lengkuas Island
Built by the Dutch in 1882, a picturesque ancient lighthouse that is towering elegantly brings a classical impression down to the face of Lengkuas Island.
Inside the lighthouse that has been operating for years to guide many boats around the area, you'll be able to enjoy the gorgeous view of the island. It is a 50-meter tall tower, but you are allowed to go up on its 3rd floor only.
Despite the fact, you can still revel the scenic view of the island, even spot fishes on its crystal clear water from the tower.
What a wonderful experience it is to see the light of stars from the lighthouse at night, or spot a shooting star and make a wish.
Lengkuas also provides a spot for snorkeling and fit for unwind around its white sands where the granite rocks spreading around. It will take about 30-45 minutes to reach the island from Belitung by a boat. 
The Rainbow Troops at Museum Andrea Hirata
Still remember a famous book Laskar Pelangi written by Andrea Hirata? In fact, the name of the book followed after the name of the street where Andrea Hirata Museum is located.
It must be a special chance to visit the first and only museum of literature in Indonesia found by Andrea Hirata in 2010, especially if you are a book lover.
The building took the shape of the author's childhood elementary, painted with a colorful vibrant colors.
The museum provides various translations of Laskar Pelangi or The Rainbow Troops, and geology, history, literary art, and even interesting short stories of Belitung.
A creative way to introduce Belitung to its visitors. The book itself encourages people to reach for their dreams.
To reach the museum take a taxi, or the buses, and mini buses that go to Gantung from Tanjung Pandan. Notice that the buses are available only from morning to 12pm.
The White Space of Kaolin Lake
Kaolin is a lake in Belitung that is formed because of kaolin mine activity. Its water has a pretty blue color because it is mixed with minerals from kaolin, make it a gorgeous backdrop for a selfie or photography.
But it isn't the only attraction in Kaolin. While you might be blown away by its glassy color, another interesting feature in the area is how its unspoiled white stones forming white shiny space that feels like being in a fantasy world.
Its white stones are formed elegantly and contrasted with its fine blue color, making the lake a stunning painted-look appearance.
The lake resembles Pamukkale in Turkey, a natural storied hot springs that is formed by sedimentation of carbonate calcium mineral.
Both lakes share the similarity of white cliffs and the blue water. So no need to fly to Turkey to enjoy this natural wonder. It is only 10-minute drive away from the city center of Tanjung to the lake.
Batu Garuda Island
Want to see an eagle in the sea? Well though it's not a real eagle, this gigantic stone that resembles an eagle resting on the sea is an iconic draw in Batu Garuda Island.
Garuda in English means eagle and is a symbol of Indonesia Republic Country. Add this unusual rock formation into your photography list. 
The scenery of the island is beautiful with the granite rocks formation.
Snorkeling or sunbathing in here is a good idea too after taking some cool pictures. You can take a 10-minute boat ride from Tanjung Kelayang to reach Batu Garuda.
Batu Berlayar Island
It seems that plenty of starfishes have made a home in Batu Berlayar Island or Sailing Rock Island.
Besides taking picture of these fishes that can't survive out of water for long, you can make a good picture out of its iconic draw. It is particularly the two giant granite rocks that looks like a sailing ship from afar.
This is a so small yet gorgeous island. So if you are dreaming of sunbathing on the white sands, floating on its translucent blue water, with a cold drink, and a sunglasses? Come here to experience this luxury offer.
The island can be reach by a boat for 10-minute ride from Tanjung Kelayang.
How to Get There
Bangka Belitung is accessible from almost major cities in Indonesia such as Yogyakarta, Surabaya, Medan, Palembang, Batam or Bandar Lampung, besides Jakarta.
Here are some routes to get to Bangka Belitung.
#Flight
From Jakarta
The easiest route from Jakarta to Belitung is by plane. There is a direct flight to H A S Hanandjoeddin Airport in Tanjung Pandan, Belitung using Sriwijaya Air, AirAsia or Garuda Indonesia. It will take around 1 hour to get there.
From Bangka
You can take a flight by Sky Aviation that flies twice a day with about 30 minutes flight to Belitung.
From Singapore
Garuda Indonesia airlines or Batik Air are two planes that serve direct flight to Belitung from Singapore. If you are on a budget trip, choose Batik Air to save money.
From Kuala Lumpur
You can take Sriwijaya Air to directly fly to HAS Hanandjoedin International Airport in Tanjung Pandan that takes around 2 hours from Kuala Lumpur.
#Sea
If you love a long travel and enjoying seascape, you can take a ship provide by PELNI from Tanjung Priok harbor in Jakarta to harbor in Pangkalpinang.
The ship sails once in two weeks to Pangkal Pinang and will take around one-day trip.
From Pangkal Pinang, take a daily Bahari Express boat to Tanjung Pandan, Belitung that departs on 2pm and go back to Pangkal Pinang on 7am.
This fast boat serves 3 types of class for passengers; the VIP, executive, and economy class.
Where to Stay
To complete your trip list in Belitung Island, here are some exciting places to stay during your holiday.
Bukit Berahu Resort
Located on the beach, Bukit Berahu resort is wooden cottages that offer a convenient stay near beachside.
A cabin with terrace that overlooking the panoramic white sands and crystal blue water is what you could expect from your room terrace.
It is equipped with TV cable, and air-conditioned. The building also has a restaurant that presents great view of a rocky beach.
If you prefer a secluded stay with an exclusive view of beach, this might be the romantic place for you and your loved one.
Billiton Hotel and Klub
Designed in a classical Dutch Colonial style, Billiton Hotel and Klub is a place to enjoy the old time within an antique building right in the center of Belitung's main city, Tanjung Pandan.
It means you can also revel in some of the city's top attraction within a short distance. This include Tanjung Pandem Beach that is only 14 minutes away.
The hotel provides room that serve your need, from a regular-sized comfort to a gigantic suite with a separate living room and pantry, and also a honeymoon package.
It also features a spacious, sunlight-filled rooms with a gorgeous garden views to relax.
And if you want more entertainment, you can go to Billiton's Beach Club at the private Kepayang Island where you can enjoy the night life vibe on the island.
BW Suite Belitung
A suite for a family vacation to have a great time with delightful and convenient features can be found in BW Suite.
If you travel on budget, a Family Weekend's package offered by the hotel is good option to save money.
Moreover, its location that's right on the beach will make your kids love to play around it.
You can reach Belitung's top attractions in short distance such as Kaolin Lake (15 minutes' drive) and Tanjung Kelayang beach (30 minutes' drive) from the hotel.  
The room features a flat-screen satellite TV, seating area, and an electric kettle, also some rooms have balcony overlooking the sea.
Besides, the building is facilitated with kid's pool where your kids can do water activities, while parents enjoy the gorgeous view of sunset from the infinity pool.
Other amenities of entertainment are billiards room, open terrace for a movie night, and karaoke rooms.
Conclusion
Secluded beaches with an exclusive features of white sands, perfect blue water, and an unusual shape of granite rocks, combine with the world of Belitung literatures, what can you expect more of a perfect vacation on the hidden paradises of Bangka-Belitung?
To prepare for your trip budget, download Finansialku app to calculate easily. It's now available for both Android and iOs.
Reference:
Jiayi NG. The Complete Guide to Belitung Island – An Affordable Island Paradise You Never Knew Existed. Indonesia.tripcanvas.co – https://bit.ly/3nuSWeF
Admin. Belitung. Indonesia.travel – https://bit.ly/3dcyv1j
Pictures:
01 – https://bit.ly/2GRdOfc
02 – https://bit.ly/3doqqqJ
Lighthouse in Lengkuas Island – https://bit.ly/2GGBpj1
Andrea Hirata Words Museum – https://bit.ly/2GwvGfV
Batu Garuda Island – https://bit.ly/3dghG5U
Batu Berlayar Island – https://bit.ly/34zR4sw
Bukit Berahu Resort – https://bit.ly/2SHkTlw
Billiton Hotel and Klub – https://bit.ly/2SCak2Y
BW Suite Belitung – https://bit.ly/2IdvXoo