Have you heard about Business Model Canvas?
Do you find it is hard to visualize the idea of a fashion business that you want to open? Then a business model canvas is the solution. 
What is a Business Model Canvas? 
Drawing a sketch of a house in a paper to express your imagination is almost the same as using a business model canvas (BMC) to visualize your business. In order to map the growth and direction of your business, you'll need a map.
BMC is a template that visualizes your strategies for management and to develop your business and product. Having BMC will help any entrepreneur to easily develop its business model and see if it is viable. 
A study of Aster Walder and his team formulated 9 building blocks in BMC to help an enterprise organize their business idea.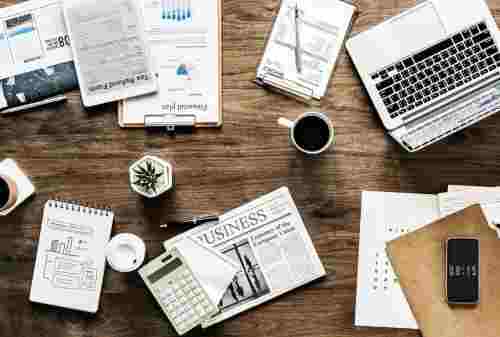 [Read: A Business Plan Template Every Entrepreneur Should Know]
Why Should You Consider Using BMC? 
Because business models today have a lot of variation, and competition becomes more fierce. Start-up and large company are applying a BMC to easily and effectively deliver the business model and its value.
BMC is very practical when it comes to presenting your business to investors or creditors. It is made out of strategic building blocks in template form to help your business partners understand easily and better your business and its feasibility in the future.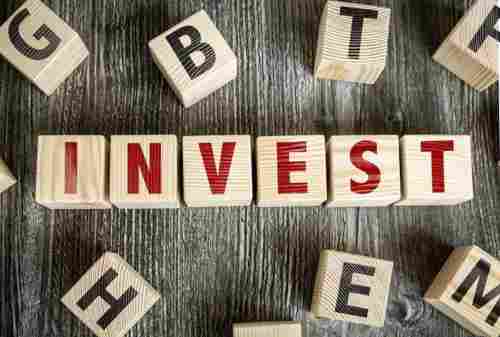 [Read: The Basics on How To Start Investing]
It helps the entrepreneur to share the story of their business in a powerful way that makes it attractive and convincing to investors and creditors. 
Not only that, BMC also gets you focused on the product and how you'd distribute them to the customers. It highlights the competitive advantage and profitable return of your business, which is a crucial part of the funding. BMC represents your business model in a creative and innovative way that you design. 
Another benefit of having a BMC is that it is flexible and clear. Later you can modify part of the model that needs improvement or adjustment. Along with that, it helps business partners, investors, banks and other parties to have the same perception of the business and get your business vision correctly.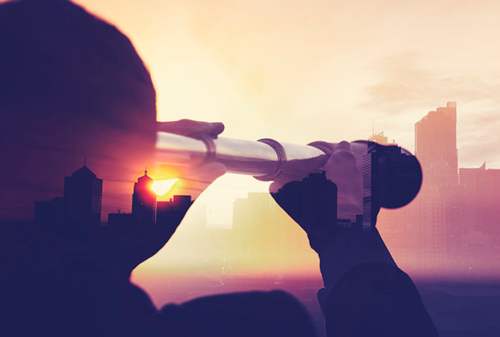 [Read: 8 Entrepreneurial Mindset: Behind The Mind of An Entrepreneur]
On top of that, BMC helps you see whether your product or service is in line with market needs. You'd be chasing wind if you spend time creating extraordinary products but it turns out to have no value for your market target. 
So, Which One Should I Use, a Business Plan or BCM? 
Large companies such as Nestle, General Motors and Mastercards have used BMC for innovation and business model change.  
In my opinion, a business plan is still important for work such as financial projections, and market research. It helps make better calculations of overall business activities. You can generate your strategies to achieve the outcome in detail in a business plan.
However, for presenting, developing or changing a business model that is pivotal to growth, you should use a BMC since it is more flexible, general and concise. It helps identify the problems and generate solutions quickly. 
What Are The 9 Building Blocks of BMC? 
Now, let's take a look into 9 building blocks in BMC. 
#1 Customer Segmentation
It tells about what target customers you focused on, and what products you offer to them. The products you offer should create value and meet the needs of your customers. I.e.: you want to sell trendy shoes to youth groups in your area.
In order to deliver your value, first, you need to identify the market according to their need.
The market can be categorized into these types: 
Mass market: it has no specific consumer target because the business focuses on wide potential buyers. 

Niche market: the consumer is based on specific needs. I.e: skin care products for kids.  

Segmented: a business does the differentiation of its already established customers according to their gender, age, and/ or income. 

Diversify: a business targets a variety of needs of its consumers. 

Multi-sided platform/market: a business that focused on serving mutually dependent customers. I.e: a credit card company that serves credit card holders and at the same time serves the entrepreneurs or merchants who use the credit cards. 
#2 Value Proposition
This presents the value of your products or service that you offer to serve the need or solve the problem of your target consumers. This part is crucial to the consumer. They'll notice your product differs from your competitor who also sells the same type of product. 
The value creation could be from quantitative (price and efficiency) or quality (customer experience and outcome). 
#3 Channel
How do you distribute your product or service to consumers, what methods you use so that they can be satisfied and are those ways efficient and effective for your business?
These parts are demonstrated in the channel. I.e: storefront, partner channel, or online channel such as website and online store. 
#4 Customer Relationship
Every enterprise needs to create specific relations with its customers so that it can be sustainable and survive in the midst of competition. You can define the relations according to the needs of your customers.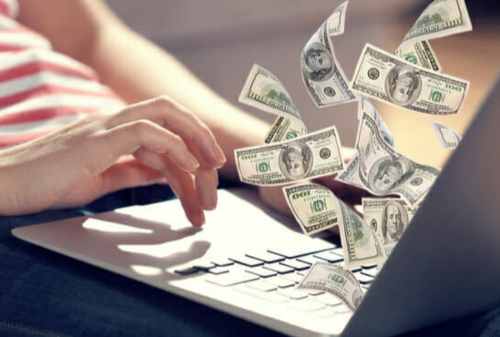 [Read: Why You Need To Launch Online Business Now and How]
Take a look at some types of the relations: 
Personal assistance: relations between employees and customers before and after the selling. 

Dedicated Personal Assistance: The employee gives full service to the needs and questions of its customers. 

Self Service: a business provides tools for the customers to serve their needs themselves easily and effectively. 

Automated Services: almost similar to self-serve. The difference is only that this one is personalized because the business helps identify the customer's own preferences. 

Communities: a business creates a community where different clients and companies can join. In this community, the enterprise shares knowledge and attempts to solve the problems of its customers together. 

Co-creation: a company gives an opportunity for the customers to give valuable input for the outcome of its product or service. 
#5 Revenue Streams
What are the sources of your return or revenue? How does your business make money? Is it from selling your product or service alone, from ads, or other commission? This part answers the questions. 
Here are some likely sources of revenue a business could have: 
Asset sale: selling ownership right

Usage fee: make money from selling certain service

Subscription fee: money generated from customers subscription to a service

Lending/Leasing/Renting: revenue from lending, leasing, or renting a property

Licensing: get paid from the use of protected intellectual property 

Brokerage fees: revenue gained from an intermediate service such as property agent that sells the house

Advertising: money obtained from charging product or service advertisements
GRATISSS Download!!! Ebook Panduan Sukses Atur Gaji Ala Karyawan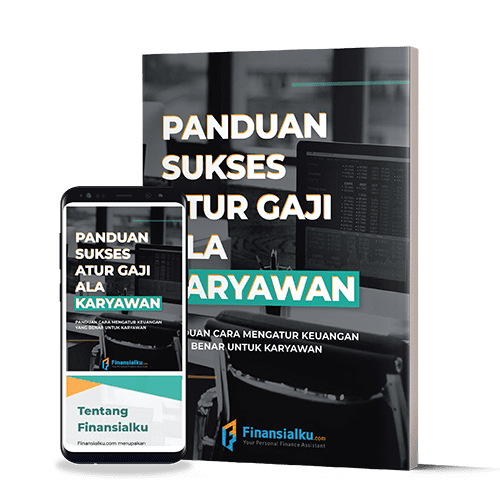 #6 Key Resources
What resources do you need to create your product or service? They can be materials, human resources, skills, money, or physical assets. They are your assets to create value and solve problems of the consumers. 
#7 Key Activities
This explains all the necessary activities that create your product and sustain your business. It includes branding, packaging, digital marketing, and others. These activities need to be effective and efficient for the production cost that is in your business budget. 
#8 Key Partners
The growth of your business will involve different partners. Identify key partners that will help you deliver the products and focus on the core activity. The partner's network might involve suppliers, joint ventures or strategic alliances between competitors or non-competitors.
#9 Cost Structure
What cost that you'll pay in the production and distribution process of your product? The cost will vary depending on the business model you try to develop. There are 2 types of business according to its production structure: 
Cost-driven: a business emphasizes on downsizing the cost and eliminating frills. 

Value-driven: contrary to cost-driven, this one focused less on cost and more on creating value for the products and

service.
What business models do you develop, a value or cost-driven business? Please share your answer in the comment section.
Along with the business model, there is also cost-structure types that include: 
Fixed costs: a cost that is unchanged. 

Variable costs: a cost that depends on the production of goods and services. 

Economies of scale: a cost that is influenced by the number of goods that are ordered or produced. 

Economies of scope: a cost that is influenced by combining other business that has a direct impact on the production of goods or service.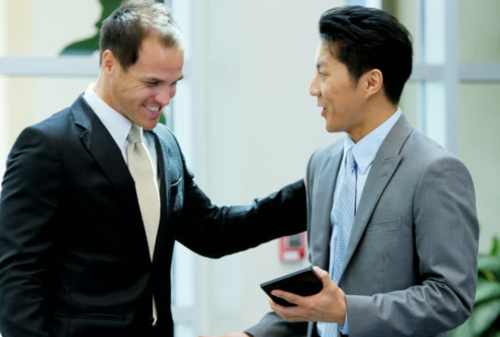 [Read: 6 Amazing Principles for Success That Everyone Needs]
Conclusion 
BMC is a means to visualize the idea of a business. It helps enterprises to develop business models in an easy and relatively quick way compared to a business plan. It gives more room for an entrepreneur to innovate and design their own business models creatively, with 9 strategic building blocks as the foundation. 
Confused taking care of your business and stuck in the same problem? Finansialku application had a feature that allows you to consult your problem about financial with a Certified Financial Planner.
Download Finansialku application in Google Play Store or Apple App Store right now.
Have you ever used BMC for your business before? In what ways do you use BMC?
May you find this article useful for creating a BMC that turn your dream business into a reality. It will be a good input to share with other entrepreneurs whom you know will open a new startup or struggle with changing business models.
References:
Netizen Digital Consultant. 2015. 9 Tahap Membuat Bisnis Model. – https://bit.ly/2TqJvQt
Finansialku. Business Model Canvas Bisnis Blog dan Personal Website. Slideshare.net – https://bit.ly/2VOXKjH
Swathi Young. April 11, 2018. 5 Key benefits of using a business model canvas instead of a business plan. Medium.com – https://bit.ly/3aw4EON
Credit Images:
Picture 1 BMC – https://bit.ly/2xb1iCw
Picture 2 BMC – https://bit.ly/2TLYP9p
Picture 3 BMC – https://bit.ly/2uVnLCO