Business plan is something an entrepreneur should have.
Are you an entrepreneur but don't know what a Business Plan is? Read the article below!
Why I Need Business Plan?
Are you an entrepreneur who wants to open up a bookstore, but don't know how to get started? 
In this article, you'll learn why a business plan will help you to generate a big picture of your business that help you get started, and why it is important for every entrepreneur, as well as what basic elements it covers. 
A business plan almost similar to a financial plan. It gives direction where your money should go into your business. An entrepreneur needs to have a business plan to see whether the business is possible to be done in a given circumstance. 
It is a statement of goals and ways to achieve them that are written formally. 
Do you think people can run a business without a business plan? Please share your opinion. 
Without a business plan, people still can do business, but it will not produce the maximum or best result. However, having a business plan doesn't guarantee business to be successful. 
So you might ask why I need a business plan. Here are the reasons: 
#1 Blueprint
A blueprint in a business plan describes in detail the general picture of a business such as vision, goals, strategies, and structure. Some benefits of having a blueprint are:
Giving clarity of a business.

Identifying the structure and strategy of the company.

Gaining a detail explanation about the market.

Knowing how to promote and sell a business.

Exploring initial ideas.

Testing a business calculation.

Sharpening operational system.

Knowing the competitor.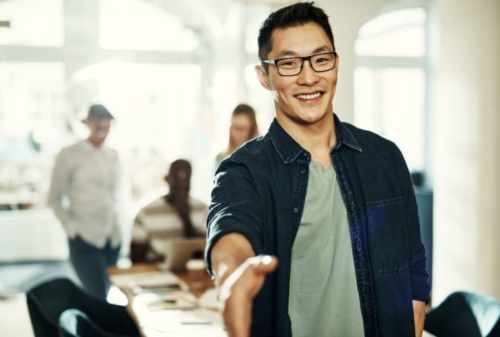 [Read: 10 Skills That Every Successful Entrepreneur Needs]
#2 Funding
Every business need funds to work out its outcome and achieving targets. Sources of funding could vary and involve banks or investors. Before these parties agree to fund a business, they'll first see your business proposal or a business plan.
So, be sure you create a business plan that has a decent prospect and profit. Bank and investors will be convinced if they see your business is promising and generate big revenues. To help you explain these parts, ask yourself these questions: 
#1 Can I make money by investing in this business? Your answer will state the return and risk if a creditor or investor puts money in the business.
#2 Do I understand and like the business which I invest in? Your answer should express your business profile in more detail.
#3 Do I trust the people with whom I invest? Your answer should convince people that the business is legal, credible, professional, and more importantly, it is profitable.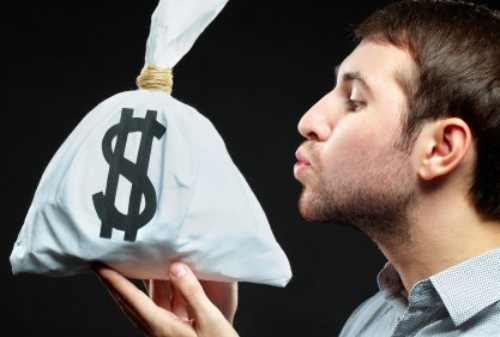 [Read: How to Get Rich in 9 Simple Steps You Can Start Now]
#3 Clarity

 
With a business plan, you'll make the same perception of the venture among your business partners. They'll have the same expectation of risk and reward that the business has. 
Now that you have known why a business plan is necessary, do you also know that separating the money for personal and business needs is as important.
Find out more detail explanation by downloading free e-book in the link below, or simply download Finansialku Application on Google Play Store or Apple App Store.
What Are The Basic Parts In A Business Plan? 
Now let's dig into several basic parts that should be in a business plan. 
#1 Executive Summary
This is an overview that describes an optimistic and convincing picture of your business to the reader. What should appear mainly in the executive summary are: 
Vision and mission

Introduction of company, management system, and ownership in brief. 

Explanation of the business product whether in service, production or manufacture. 

Target consumer or buyer. You'll explain who'll be your specific market targets, such as millennials, lower to a middle class, or other groups. 

Depict competition in your business environment. Convince the reader about your competitive advantage. 

Financial forecast for the initial few years to come.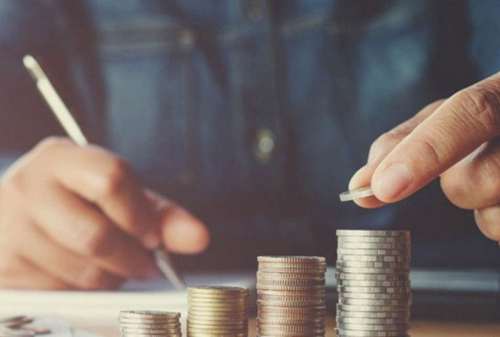 [Read: 6 Principles of Managing Money Wisely For Student's Finance]
As an entrepreneur, an executive summary will give you more inputs and feedback on parts you need to improve in the future as you get a clear picture of the business. 
Since executive summary is the first part that investors or creditors will look at, you need to make it as attractive as possible to them, including a reasonably strong point of why they should invest or funding your business. 
#2 Background
It represents people behind the business, the structure of the organization, consultant, list of shareholders (applied to a limited company or PT).
It also shows the nature of the environment that will influence your business such as trends, demographics, economic, cultural, and governmental influences. You'll explain how the business fit within its industry, competition, areas of the market you'll target, and what value you'll offer to them.    
#3 Market Analysis and Competition 
This part represents a marketing plan consisting of marketing strategies on how to promote and sell products to consumers and the target market. It includes a competition analysis where you explain your strategies to face competition.
You'll also scan powerful barriers that impact your business when it first enters the industry. 
For example, you'll look into the information and make a comparison of competitor A and B of their estimated annual revenue, employees, price, and quality.
#4 Sales and Marketing Plan 
In this part, you should convince the reader of why your product is needed or wanted by the target market. This includes promotion, pricing, and distribution strategies.
#5 Ownership and Management Plan
You'll explain the ownership and legal structure, management plan and staffing requirements of the business. 
GRATISSS Download!!! Ebook Panduan Sukses Atur Gaji Ala Karyawan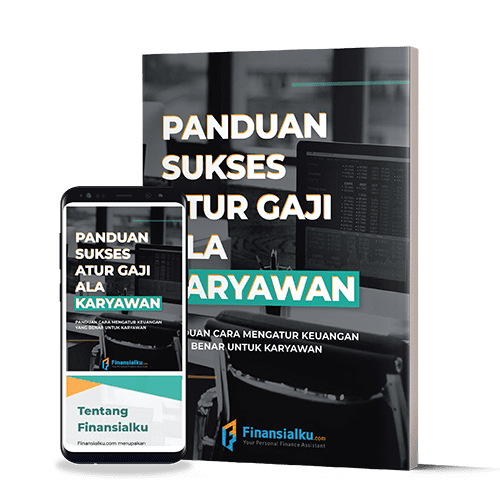 #6 Operating Plan
This talks about the operational part of your business such as logistics (office, warehouse, retail space, equipment, inventory and supplies, and labor).
You need to adjust the plan with the type of business. Home-based businesses such as catering or online shop would be different from restaurant or manufacture.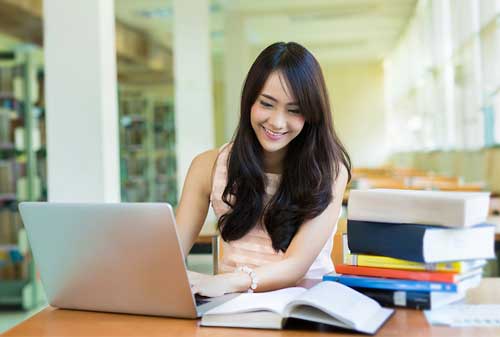 [Read: 8 Passive Income Online To Get Your Financial Freedom]
#7 Production Analysis
It presents the operation system of the production in the business such as the process of receiving the order, production, distribution, and billing process.
If your business is in the service sector, you'll need to explain how you run the service for your buyers. 
#8 Analysis of Human Resources
This tells about people with their skills and expertise in each part of your business, and a plan to develop human resources in the business. This part is essential because it determines the speed of business' growth.  
#9 Financial Plan
It is a financial analysis of your business and the most important part of a business plan. You will make a projection of profit in the future that should convince investors and creditors to put money in the venture. 
This part covers the projection or forecast of revenue, break event point, return on investment), and leverage. It also includes a forecast of income statements, cash flow statements, and balance sheets.
#10 Business Growth Plan
In this part, you'll explain to investors and creditors your attempts to develop the business. It includes the exit strategy, how your business deals with the transition of ownership, and buyouts of management or employees. 
#11 Risk Analysis 
How your business addresses risk and minimizes it, and what type of risks the business will likely face is its operational, financial, liquidity or other risks.
Risk analysis will help investors and other parties to make financial calculations and thus convince them to be involved in the business. 
Conclusion
Preparing a business plan is important for an entrepreneur. Even though it doesn't guarantee the success of a business, it is needed in keeping the business toward its direction. 
For entrepreneurs, it gives clarity for the direction of the business and how the business can be developed sustainably. For the shareholders, it means a clear expectation of risk and return of the business. 
How do you develop your business plan and what parts that you find difficult to deal with in the plan? 
After reading this article, hopefully, you could start making a business plan that is attractive and more convincing.
Please share this with your business partners or others whom you know are going to open up a new business. 
References:
Susan Ward. June 2, 2019. Simple Business Plan Template. Thebalance.com – https://bit.ly/2TCEe7e