If you want to quit your job and start doing what you love without worrying about your income, it is financial independence we're talking about.
Today, let's find out more about financial independence to reach your life goals!
Financial Independence
Being independent financially at your 30s or 40s even 20s is not a dream anymore. For workers who work from 9 to 5, it seems like a dream.
How to be financially independent when I need to work 8 hours a day? I have a minimum salary, or I don't know how to start a side hustle?
The good news is there is more than a way to reach a financial independence. They can help you retire soon so you can do the things that you love. 
To quit early what mostly required is to make money that enable you to save, and invest more.
Without saving and investment, it's difficult to gain a financial independence. So your main goal is to increase the income so you can save and invest.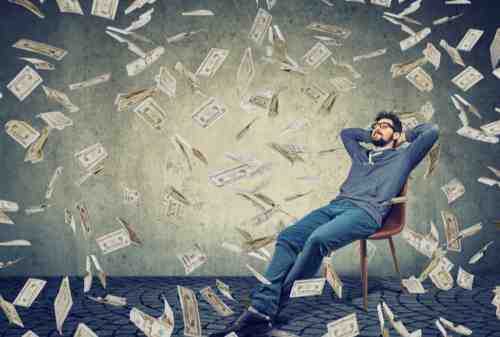 [Read Also: A Financial Planning For You And Your Family Well-Being]
Financial Independence and Financial Freedom
Here is to know about the difference between financial independence and financial freedom.
Financial Independence
Financial independence is a state where you no longer depend on your job to produce money.
Here is the fact. A lot of people don't work on the job they desired and not given any space to develop their potential or talent. This is the reason why people want to retire early.
But then again, they need to keep their work to live. Wait what, do you mean we need to work forever in our lifetime?
Some people do that, but I want to tell you if you able to manage your money as soon as possible, you'll reach your financial independence early!
The main purpose of financial independence is for you to retire early without worrying that you might have an uncomfortable life in the future.
If you want to reach this state, you need to focus on how to manage your money which include a change of your lifestyle (never mind if you already modest) and creating other sources of income.
Financial Freedom
Those who seek for financial freedom don't wait for retirement to do the things they love. They already focusing on how to make money work for them while pursuing their dreams.
Financial freedom is a state where people no longer think about money anymore. Money isn't something that controls them, rather a tool to achieve their dream, goals, or to do the things they love.
Money creates opportunity, it doesn't manage your opportunity. People who reach this state make money work for them. They invest to buy a new property or car, to retire, or even changing their career.
Although it sounds similar, financial independence and financial freedom focus on two different things. While financial independence focus on a more comfortable life, pursuing early retirement; financial freedom focusing on how to make money work for us.
There is no right or wrong on both state. Simply said, financial independence is a step of reaching financial freedom.
But today, we're going to talk about how to get, tips, and benefit of financial independence.
What to Prepare for Financial Independence
If you plan to be financially independent in your 30s or 40s, or even in your 20s, there are at least three things to prepare. Consider also uncertainties and changes that likely to happen during your time of preparations.
#1 Short and Long Term Goals
What do you want to achieve for 2021?
Write down your short and long term goals in details. Your goals should be specific, attainable, measurable, relevant, and time-based.
Since you want to achieve financial independence, it means focusing plan on spending habit, saving, and investment. It can be pay down your debts or student loans for 12 months, or buying a dividend paying stock in 2021.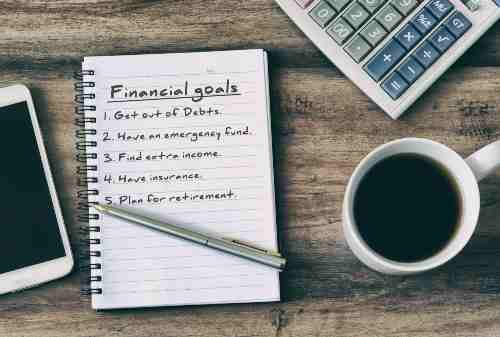 [Read Also: 11 Financial Goals for 2021 to Help Reach Your Financial Dreams]
#2 Retirement Plan
The main goal of retirement plan is to meet living expenses when you are not working anymore. It is a strategy to reach financial goals when retired. Financial independence allows you to retire early and work on things you love.
Retire at 60s is a norm in society. But diverse investment instrument make it possible to retire even at your 20s.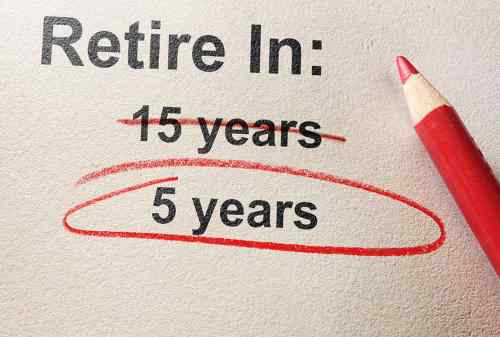 [Read Also: How to Start Your Retirement Planning Early And Its Benefits]
Financial and retirement plan will help you focus your resources on achieving financial independence sooner.
Here is the rule of 25. It says that when you have had money 25 times of your yearly expenses, you are financially independent. This amount is based on common rule of 4%.
If you can withdraw 4% of your asset in retirement period without reducing your initial capital, you are financially independent. This is an ideal amount that enable you to enjoy your retirement.
#3 Debt Reduction Plan
You might need debt to meet some financial goals such as buying a house or starting a business which is not bad, but debts can prevent you from having a financial independence early.
So if you have a housing or credit cards debts, you need to pay them down first. A debt reduction plan is a good way to help you get out of debt faster.
With the plan, you will identify all the debts from the small to the higher ones with higher rate, so it is easier to allocate the money.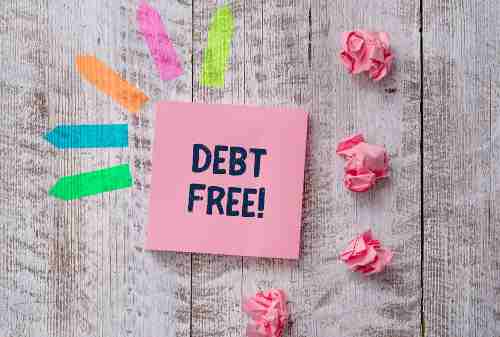 [Read Also: 6 Effective Strategies to Turn Your Debt into Zero]
7 Ways to Achieve Financial Independence
With that said, let's see some ways to help you be financially independent.
#1 Modest Lifestyle
When we are used to buy things we don't need, we will have excessive spending. If we are apt more to a luxurious lifestyle, following impulse to purchase items, we can hardly save more.
To be financially independent we need to live a frugal living. It is a habit that spend less, and live within our means.
A budget and expenses record help you track the unnecessary or minor spending and help living within your means.
You can start from small things such as make your own meal, bring meal to the office, or using a public transportation.
Read "Embracing a Frugal Lifestyle (Bonus: Frugal Living Tips!)" to get more tips how to have a modest life to save more money.
#2 Side Hustle
If you want to be financially independent at your 40s or 50s, increasing income will accelerate the process. Or if you are a fresh graduate, start to look for job with a decent salary such as in a financial industry.
Besides, create more sources of income enable you to save and invest more. Think of any side jobs you can get to get more income. Transforming your hobbies into money could be an option too.
With financial technology, you now can create an online passive income such as Peer to Peer Lending (P2P Lending), buying online business, or investing in a dividend paying stock. They are suitable for workers with busy schedule.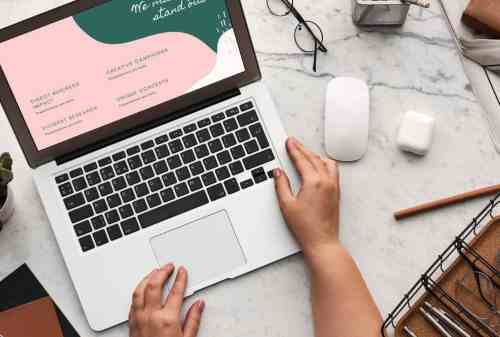 [Read Also: 8 Passive Income Online To Get Your Financial Freedom]
#3 Spending Habit
Spending habit helps you to save and invest more. Create a monthly budget and expenses within your means, and try cutting down expenses that mostly drain your money.
Reduce eating out to only once a week, reduce monthly subscription of cable TV or other entertainment programs you don't really use help you decrease your spending cost.
You can also start building a wise shopping habit such as; buying cheaper product, go to cheaper retail, make a list and only buy the thing on it, etc.
Prioritize your budget from the most important expenses such as rent, housing, food, childcare, and medicine.
A wise spending habit keep you from having debts that will reduce your income and help you live a frugal living.  
#4 Pay Off Your Debt
To help you reach financial independence, another thing to do is pay off all your debt. Your focus is to save more.
By reducing debts, your opportunity to invest or saving is bigger than when you have debts.
Sort your debts from the ones with higher rates to the small ones. You can start paying it according to the list. The key is to pay more than the monthly minimum payment.
Spare 30% of your income for paying debts which 5%-20% of it are for unsecured debts or those with lower interest.
#5 Invest Your Money
After developing a modest lifestyle, paying off debts, and growing your side hustle, now you can start with investment. Investment is like a fast car that bring you to your destination sooner, a financial independence.
No matter how much money you have, you can begin investing today even with Rp 100.000 such as in P2P lending.
Choosing investment instrument is like picking the right vehicle. There is no perfect or best investment instrument. It all depends on your financial state and goals.
If your goal is to reach financial independence, which is a long-term goal, choose investment instrument that give a long-term gain such as precious metal, real estate, or business.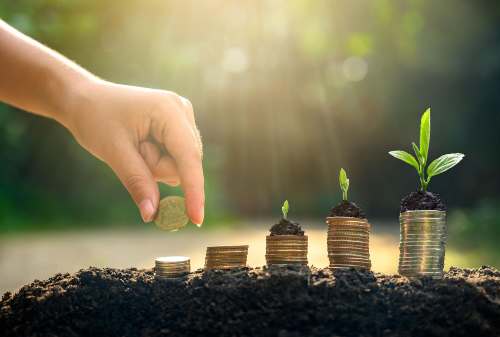 [Read Also: The Basics On How To Start Investing]
You can also invest in paper assets such as cash, stock or cryptocurrencies. 
What it takes to invest is continual learning, investment plan, and discipline, especially if you are new to investing.
Today a lot of sources on investment are spreading online, including experts on investment who give free tips and lessons on investment you can learn from.
You can join Finansialku investment learning group and webinar to understand more about the investment instrument you want to apply.
Join NOW! Komunitas BELAJAR REKSA DANA Finansialku!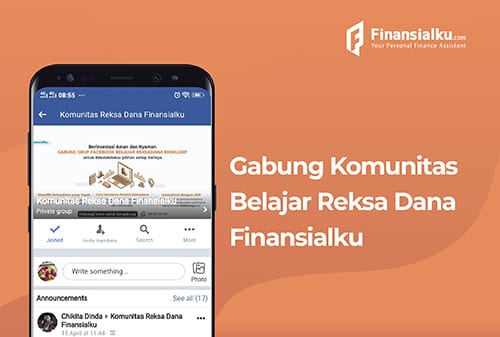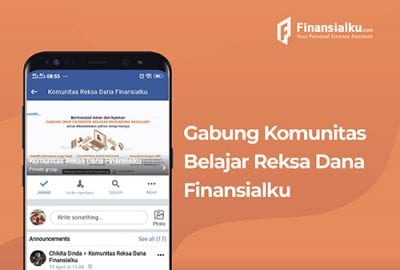 Join NOW! Komunitas BELAJAR SAHAM Finansialku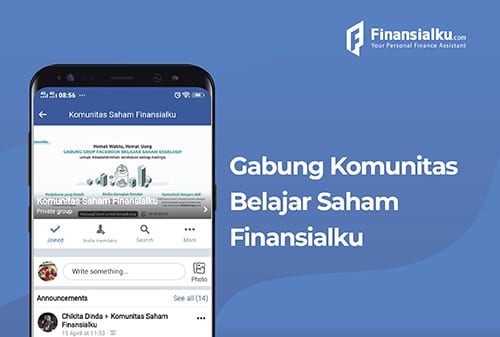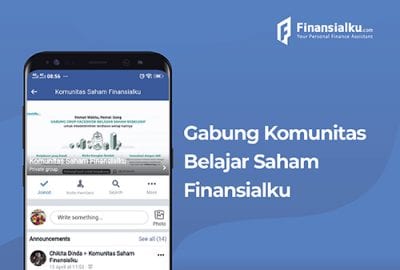 Remember to only invest in an instrument you understand and don't trust your money entirely to someone, even though it is your financial planner.
#6 Saving 
Saving is an important part of your financial independence plan. There are many ways to save your money. You can buy physical or digital gold, or put the money in deposit account with a compound interest.
Compound interest can serve your long-term goal. Why? Because when investing for 3 years let's say you put Rp 500.000 and get interest each year for 5%.
In the first year, your money is going to be Rp 525.000. In the second year, you get Rp 551.250, and in the third year, you obtain Rp 578.812.
As you can see, interest is applied to the result of your investment in the 1st year and is added again. So it creates a multiplied effect on your investment.
The longer you invest, the higher the return you'll get especially if you start earlier. How much more will it be if you keep until 10 years?
The maximum result of compound interest depends on the amount of money, interest, and period of investment. 
#7 Open A Small Business
Have you consider opening a small business with relatively low capital to start?
If you can balance your schedule between work in the office, and managing the business, it can help you reach financial independence sooner.
You can start from business that is flexible for you with relatively low capital. Besides renting a property or AirBnB, there are many small business you can grow from home.
Read my article "21 Small Business Ideas That Are Easy To Begin With Little Cash" to give you more ideas.
Things to Avoid to Reach Financial Independence Sooner
You now have more ways to reach financial independence soon. Don't forget that maintaining a modest lifestyle is important to keep money flowing to your saving and investment account.
That is why try to avoid consumptive debt such as using credit card to buy the latest gadget or phone series or indulge yourself in luxurious items. Also avoid impulse buying that can reduce your budget.
The Benefit of Being Financially Independent
Being financially independence does have a rewarding result. First you learn how to live within your means. It also means you appreciate the money you gain by not wasting it on unnecessary things.
Second, you learn how important it is to save and invest, especially in younger age.
And the third, by financially independent you don't have to work forever, because you have enough money to provide for you and your family needs.
Learn How to Get Your First Property Now! (Indonesian)
Download here, FREE!!!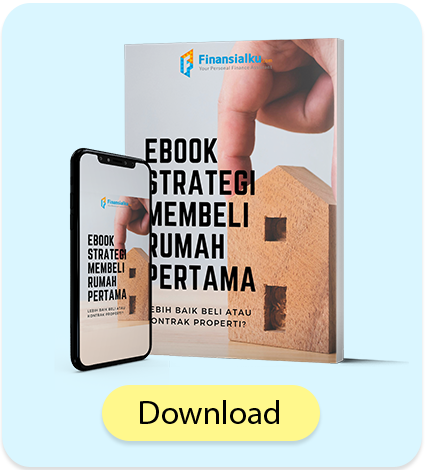 Conclusion
Now you have known some ways to help you reach financial independence soon. Remember that it is a process that takes time and determination. As you learn how to control your money wisely start with the spending habit, you'll do better for the next steps.
If you want to consult on how to make a financial plan that prepare you to reach financial independence, you can contact one of our certified financial adviser (Indonesian).
Also download Aplikasi Finansialku to help you record your daily spending. Other features such as calculating investment, retirement, and education fund are also available to support you.
That is some things that helps you understand more about financial independence. Do you think you can do it?
Everything is possible as long as you being consistent with it.
Please do share this articles to your relatives to help them improve their life.
Sources:
01 – https://bit.ly/3oA3itA
02 – https://bit.ly/3n8GaSt
03 – https://bit.ly/3oKqS78
04 – https://bit.ly/2JSvSYg
05 – https://bit.ly/3oJggW0
06 – https://bit.ly/37RLJ1f