Small business can be a solution to gain more income during pandemic era. This is 21 small business ideas for you to try!
Small Business
Need more income for your monthly cash flow, or simply want to have passive income stream? Why not starting a small business now?
As we enter a new normal during the Corona pandemic, public places, and offices are slowly reopening.
Whether in a public space or at home, we need to adjust to some new conditions such as distancing, not shaking hand or hugging, and apply a strict health, and safety rules to limit the spread of the virus.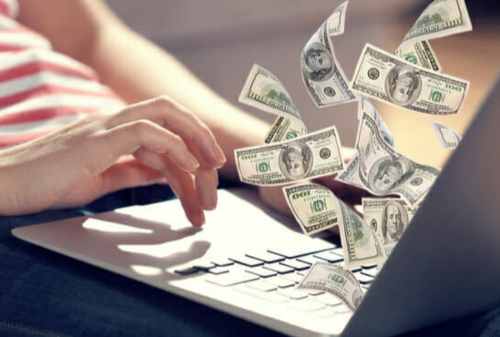 [Read: Work From Home Jobs That Could Save You From This Pandemic]
The pandemic also impacted most of economy of people that makes the unemployed, and employee in a vulnerable condition.
The ideas of growing a small business, particularly one that can be done from home, could be a practical solution to the issue. They can be turn into passive income even after the pandemic is over.
If you are one of them, or you look for a passive income, this article listed several ideas on small businesses that are easy to execute without having to spend a lot of money to begin, and can be turn into a passive asset.
Turn the vulnerable condition into an opportunity to make a small business that profit even give you a financial freedom in the long run.
GRATISSS Download!!! Ebook Perencanaan Keuangan Entrepreneur & Freelance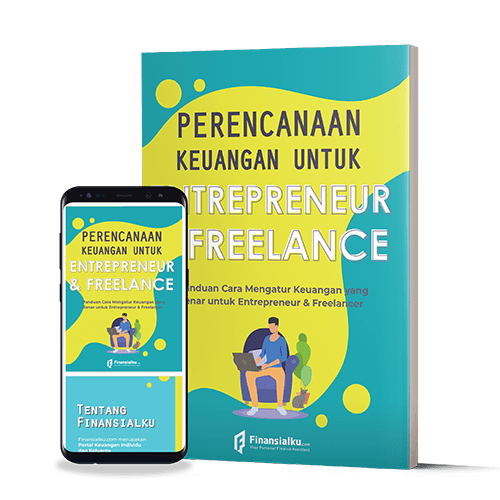 21 Small Business Ideas
Here are 21 small business ideas you can start with a relatively small capital, and can be a source of your passive income.
#1 Travel Planner
Do you arrange travel with a timely schedule, organize well the accommodation, itinerary, along with the best spots to eat, and hang out? If you do, promoting your talent as a travel planner is one business that can reward you greatly.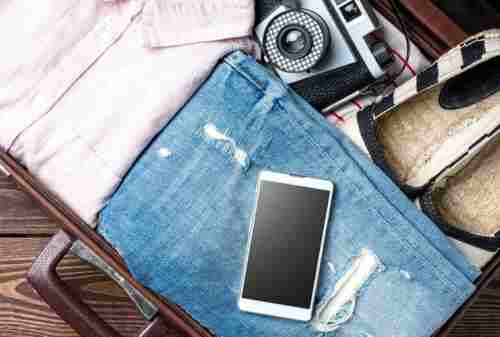 [Read: The Magical Legacy Of Gods At Prambanan Temple]
As this job is very flexible compare to travel agent, you can personalize your service that is convenient for your customers.
Go right away to your website, or blog, and start posting your service. You can put a testimony of those who were grateful having you help them arrange their trip, or article of your travel journey.
#2 Life or Career Coach
Some fresh college graduates need advice on making decision, direction, and guidance regarding to their personal life, and professional career.
If you have the ability to bring people from where they are to what or where they want to be, turn this skill into a business that impactful for your clients.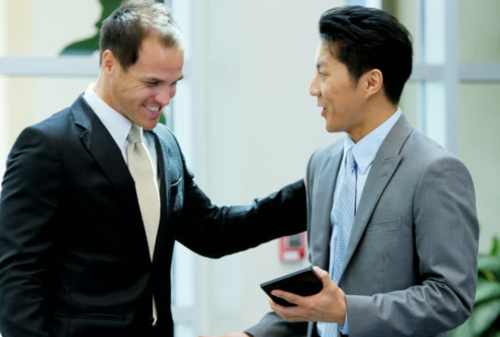 [Read: How To Be A Successful Person in Life]
Use your experience, and resource to train, linking them to the right people, and guide them to make better choice.
There is a satisfaction you get when those you train succeed in their personal, and professional life. To be a professional life or career coach, you can take a test to get a certified license.
#3 Hairdressing or Makeup Artist
Your friends often praise you for a great hairstyling skill you perform, and recommend you to their circle. If this is what you frequently get, take the chance to open a hairdressing business.
You can obtain decent pay out of it. If you specialize also in make-up artist for wedding, party, or other ceremonial events, this can be other interesting services to offer.   
#4 Bed and Breakfast Owner
Your state is in the perfect spots for tourists, traveler, or backpacker for relaxation, and recreation or you simply have more rooms for people to stay.
Do not hesitate to open bed, and breakfast business in your house. With Air BnB presence, your promotion process become easier. Try to create special packages, or themed stays that fits the guest interest with your locale to attract more guests.  
#5 Clothing Boutique Owner
Fashion is an enduring industry, and a lucrative business as well.
Try open a small clothing boutique that offers a unique fashion style especially for potential market in your environment. Also make a sounding through social media accounts, or event that involve community around your area.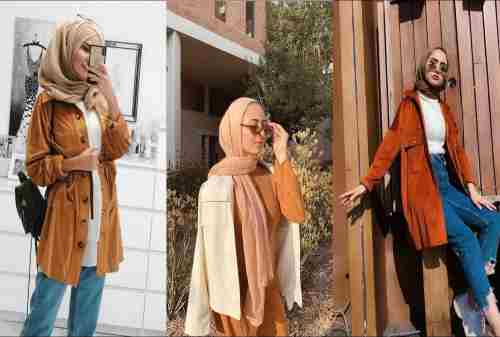 [Read: 7 Top Things to Prepare Before Economic Recession]
#6 Fence Installations
Part of the house that often needs repairmen is usually fences, since they don't last forever. For security reason, fences are important. You can open mini-business of fixing fences by providing a good service, and good quality of materials such wrought iron for the customers.
#7 Gym Owner
Having a vacant building but still have no idea what to do with it? How about opening a gym for indoor sports such as futsal, basketball, badminton or fitness center?
You will need several amenities, and equipment that takes a large amount of money if the building needs renovation, or is tended for a fitness center.
#8 Dog Walker, Groomer, or Trainer
Dog lovers must love doing this business. Doing a dog walker, groomer, or trainer may take some practice, licensing, and insurance in some countries.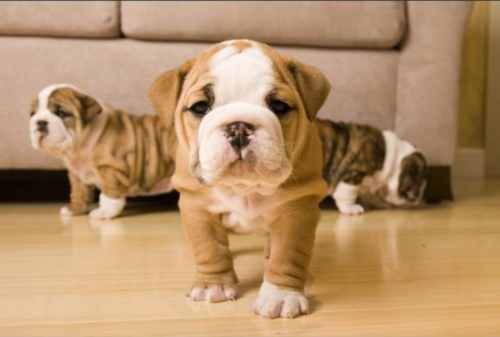 [Read: Quick Ways to Get Money Online For Those Who Are Busy]
Connect with those who know the rope of this business, and get some advice for the main service you want to develop in the first place. You can feature a pet shop that specializes in grooming tools, accessories, food, or other training tools for the dogs.
#9 Accountant
Offer your specialty in accounting to help friends run their business. Start creating promotional posting in your social media that outline your service packages.
This can include a bookkeeping for a small business, balance sheets, income statements, other financial reports on a monthly, quarterly, and/or annual basis or other specializations such as tax accounting.
#10 Business Plan Service
Maybe you are someone who understand, and has experience in business for a certain time.
You are able to generate a business plan that conveys the vision, and goals clearly. On top of that, you can convince the investor or other business partners to involve through your business plan.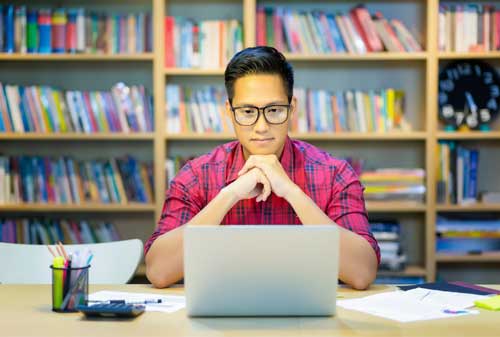 [Read: A Business Plan Template Every Entrepreneur Should Know]
A business plan comprises of executive summary, background, market analysis, and competition, sales and marketing plan, ownership and management plan, operating plan, production analysis, analysis of human resources, financial plan, business growth plan, and risk analysis.
Develop a sample of a business plan, and your own business plan as well to show to your clients. Provide services that meet the needs of your potential market, and clients, and determine your fee.
#11 Children's Party Planner
Parents love creating unforgettable memories for their children. They want to give as best as possible the environment, and education that help them grow well physically, and mentally.
Children's business industry is lucrative particularly in big cities. In USA, average parents can throw a party for their kids that cost up to $500 per party.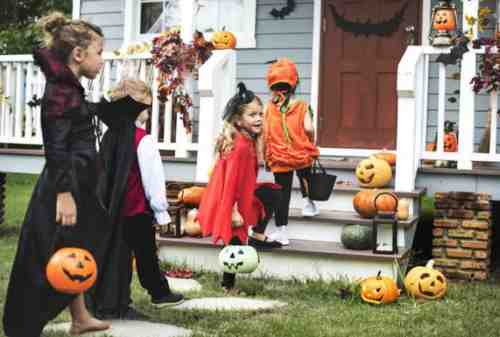 [Read: Why A Business Model Canvas Help Your Business Thrive]
Find the area that fits with your client's needs. Pour down your creativity into it that you get a lot of referrals from your clients. Because nothing beats the power of a promotion from a happy customer who satisfied with your service.
#12 Editorial Business
There are many fields of writing industry that give you a good pay. If your hobby is writing, why not monetize it. In the long run it can be a passive income with a decent return.
Figure out your niche where you could make the best of your skill. Here are some of those.
#Copyediting
It's a task where you edit grammatical, stylistic, and typographical errors. You'll also check factual errors, improve readability, and fitness for the text' purpose.
#Proofreading
In editorial department, proofreading is a final step before a publication. You'll read the electronic copy of a publication to find, and correct production errors of text or art.
#Indexing
Index is a list of words of phrases that shows useful material related to heading found in books, or other documents. Your task as indexer is to identify concepts, and ideas that represents the useful information, and to help the reader understand the text.
You can take a course of indexing, learn from, and use indexing software to help you.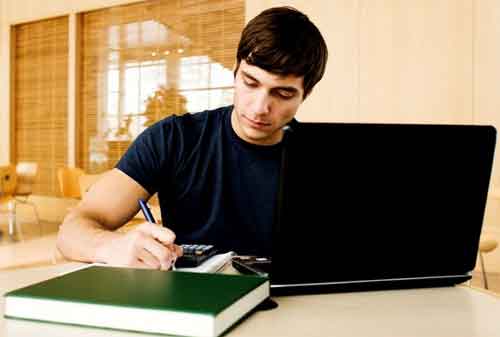 [Read: How To Manage Money For Employee With Minimum Wage]
#Developmental Editing
Common task for developmental editors is to revise, and restructuring text by the request of a publisher. Another task is to help authors to conceive topic, plan overall structure, develop an outline, or coach authors in their writing chapter by chapter.
#Book Doctoring
Contrary to a copyeditor or proofreader, your task is to look for big-picture issues of a book, and solve them. They can be development, structure, or organization, and flow for a non-fiction book.
For novels, a book doctor will look at the plot, character, pacing, and other elements vital to the story of the novel.
#Ghostwriting
A client will ask you to do a research, and write a book, or other documents. They will use their name as the author. This job is quiet controversial as it relates to plagiarism, particularly if the text is used to gain an academic score.
#Copywriting
Your task is to promote a product or a service through your writing.
#Book Writing
Share your skill, or expertise such as in business, personal development, design, or any knowledge by writing a book.
#Magazine Article Writing
Your task is to write articles for a magazine or newspaper.
#Web Page Content Provider
You will write a content for a web site. The challenge is how to keep writing a high quality content, engaging, creative, and relevant.
#13 Used Book Sales
You don't know what to do with your old books that are piling up in your house? Open a small shop for second books can be a good idea. Arrange the books with one or two categories, and set up a regular hours shop.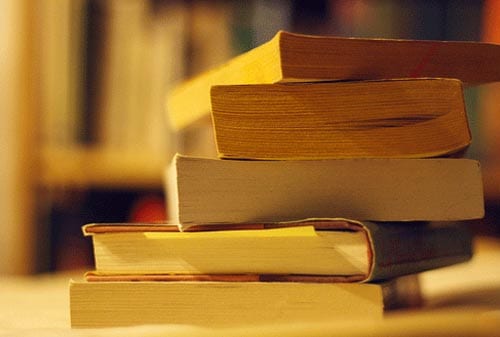 [Read: 6 Simple Ways To Sell Items On Facebook Marketplace]
Also offer special packages to serve your clients' demands. Provide some maps, illustrations, postcards, greeting cards, or magazines as sidelines in the shop.
#14 Flower Shop
Who doesn't love flowers? Well some people don't. However, our society has been using flowers as part of an important events from graduation to anniversary.
If you like flowers, open up a flower shop, design thematic packages or gift basket service based on the potential buyers' needs can be an interesting business idea to generate income.
#15 Herbal Shop
Go back to the healthy lifestyle is what we are experiencing today as we step into the new normal in the midst of Corona pandemic.
Having a small shop to sell healthy herbs is truly helpful for the community. Whether you sell them as live plants, packed or dried herbs, they can serve well for your customers.
Arrange the types of herbs such as for cooking, beauty, and health. Or you can choose to focus on one type of herbal to serve your potential customers.
#16 Jewelry Making
Jewelry doesn't always have to be from a diamond, gold, or other precious stones. Wood, glass, plastic, beads, or feathers are some materials to form delicately well-crafted accessories.
There are many ideas for this niche that you can specialize from accessories in dress, clothing, to house ornaments.
Do not hesitate to take a course that equip you the skill to produce beautiful accessories.
#17 Import or Export Specialist
This is another small business with a decent reward. What it takes is a connection to the abroad network. What you need to prepare is to establish a stable lines of distribution that is timely, and if it possible to seek for the best way to cut some fees, and distribution costs.
Have zero experience or knowledge on this venture? Take an online course, and link with mentors and partners to help you along the way.
#18 Financial Planner
This is a high demand profession to help people out of their financial problems, and get their financial freedom.
Your main job is to help your clients identify their financial problems, and give the solution, as well as making a financial plan that serve them best.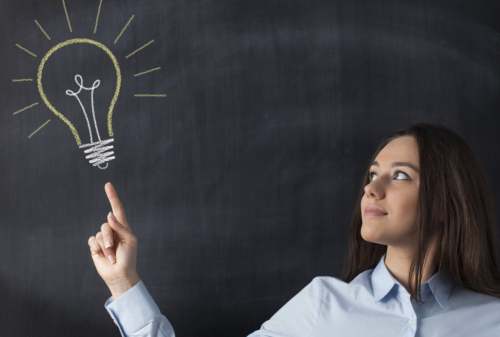 [Read: How to Be a Professional Financial Advisor and Its Advantages]
To get started, you need to have an active license as a CFP or Certified Financial Planner, to help you get potential clients.
#19 Personal Trainer
A personal trainer is person who has certified license to train exercise that improve health condition of his/her clients. Promote your service through social media.
Besides building a blog, or website is helpful for people to know your service. Let your clients know what make your service different from the service of the other trainers.
#20 Photographer
Almost all business venture needs the service of a photographer. You can build your own photography business with photo specialty such as wedding, travel, pets, families, homes, holiday events, birthday parties, Christmas cards, and other events.
#21 Moving Service
Offer a moving service around your locale. This business can include the heavy lifting, or simply taking ordered items and send them to your clients in your town. You decide the fee according to the type of the service.
Conclusion
What do you think of these 21 small business ideas? Share your opinion or experience in the comment below.
After reading this article, hopefully you are inspired, and taking action to open a small business.
If you need a hand on consulting how to start a small business, do not hesitate to contact one of our certified financial planners to help you out.  
Consulting with CFP is one of the features you can get when you installed Finansialku Application. Download Finansialku application on Google Play Store or Apple App Store to enjoy more feature.
If you have another idea, feel free to comment in the comment section.
And freely share this article with those around you who look for ideas to build a small business.
References:
Meg Prater. February 10th, 2020. 50 Small Business Ideas for Anyone Who Wants to Run Their Own Business. Hubspot.com – https://bit.ly/3fKQbB9
Admin. Need a Business Idea? Here Are 55. Entrepreneur.com – https://bit.ly/2NbOujY