Unique Fact
In Baluran National Park, you can find the exotic experience of the Sunrise of Java.
Baluran National Park is a conservation area of wildlife that is well known for its large grassy plain with few trees, savanna.
Those who visit the park will feel like in Africa's wilderness because the savanna resembles those in Africa.
That's why this place is called 'Africa Van Java'.
Location
Located in the forest area of Sumberwaru, Banyuputih, Situbondo Regency, East Java, Baluran National Park has a relatively dry climate that mainly comprised of savanna around 40%, lowland forests, mangrove forests, and hills.
The park is close to Bali, and Madura. It is bordered by Madura Strait in the north and Bali Strait in the east.
History
Before it was established as a national park, in 1928 Baluran became a protected area that was proposed by a Dutch hunter.
After 9 years, its status was changed into a wildlife refuge by the Dutch colonial government.
And in 1980, or after 43 years, it gained its status as a national park.
Open Hour
To visit Baluran National Park, you can come on Monday to Thursday where it opens from 7.30 am to 4.00 pm.
On Friday it opens from 7.30 am to 4.30 pm. But the park is closed on Saturday, and Sunday, and still open on national holidays.
How To Explore Baluran National Park
There are a total of 444 flora, and fauna recorded in Baluran National Park. One can expect to see some endangered species include plants such as Tamarindus indica, and Ziziphus rotundifolia, as well as animals such as bulls, Sumatran dhole, Indian Muntacj, Java mouse-deer, fishing cat, Javan leopard, and Javan lutung.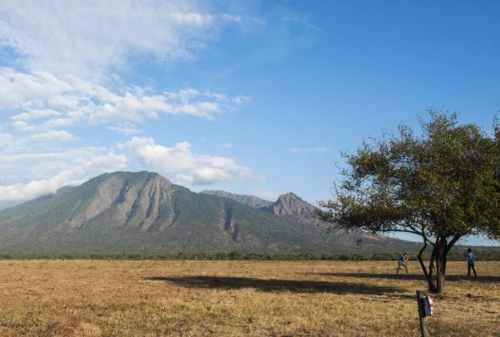 [Read: Bunaken National Park, A Paradise In the North of Sulawesi]
The park is huge with a total area of 25.000 hectares.
It is divided into 5 zones that you can visit.
They are the Main Zone (12.000 ha), the Wilderness Zone (5.537 ha, with 1.063 ha water, and 4.574 ha land), the Intensive Utilization Zone (800 ha), the Specific Utilization Zone (5.870 ha), and the Rehabilitation Zone (783 ha).
Route To Baluran National Park
The first gate of Baluran National Park is Batangan. As you pass this route, the panoramic landscape of the place can be felt already.
Sometimes monkeys, and wild chicken running through the street, seeing their unexpected visitors looking at them.
It will be more fun and exciting to enjoy the best part of this route with a motorcycle.
#1 Savanna Bekol
Savanna Bekol has a total area of 10.000 hectares. The place is popular for its savanna where people named it 'Little Africa in Java'.
The grassy plain occupied the area with the incredible view overlooking Mount Baluran.
The grass will turn out in yellow when the summer season comes.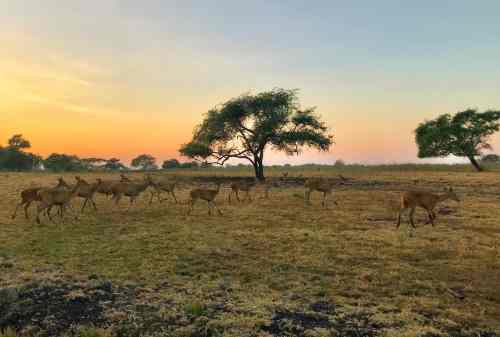 [Read: Exploring Karimunjawa Island, The Paradise of Java]
The atmosphere would be felt like in Africa's savanna especially when the wild animals appear.
There is a tower too where you can see the whole land from a lofty height. Even you can stay the night in one of the lodgings provided by the park. And you can take several great pictures of the wildlife here too.
#2 Season Forest
After passing a guard post, you'll see the season forest around you. Its color will turn as the season change.
In a rainy season, it will be a lush green. However, in a dry season the bare trees with a rather golden color will show up, and the forest becomes arid.
#3 Evergreen Forest
Just like the name tells you. It is an evergreen forest because it will stay green, and fertile no matter what the season is.
There is a flowing river inside, and functions as a water reserve for the plants. No wonder the forest becomes so fertile.
The area is fit for a short strolling while embracing the fresh air from its flourishing trees.
Especially after you have made a long walk, coming under its shady leaves to unwind for a moment can be relaxing too.
#4 Bama Beach
Bama beach is a solitary place that is perfect for having a break or meals, after trekking around the other areas of the park.
It is shady because of Bama mangroves forest, and trees near its white sandy coastline.
You may get a company in your lunchtime. Monkeys with long tails may lurk to steal your foods or stuff. So keep them safe from the monkeys.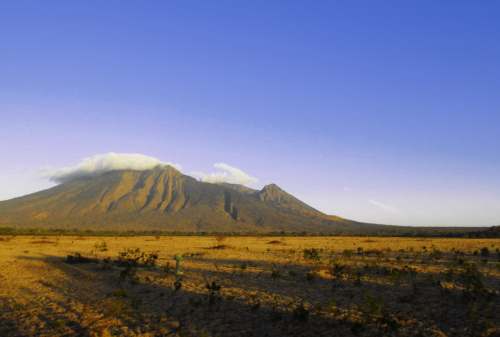 [Read: A Paradise in The Eastern Indonesia, Raja Ampat]
From its shore, you can enjoy a view of some ships that come, and go from Ketapang harbor to Gilimanuk harbor.
It is better to come T lunchtime because the area is closed at 3 pm. There is no electricity in this place, and to reach the Baluran National Park gate it will take around 2 hours.  
#5 Japan Cave
Japan Cave is located in Batangan in the first gate of the park. To learn about history you can visit this place with a 12 meters wide.
In ancient times, the cave was used as a defense place and ammunition storage.
Because of its location in Batangan, you also can get an extra draw from the wildlife around it.
In October or November, you can spot the mating peacocks, a view that can easily be seen around those months.
If you want camping, the Batangan area also provides you the place. You can ask the officer of the park for the arrangement.
#6 Curah Tangis Cliff
Is cliff climbing your thing? Curah Tangis is a place where you can climb on the cliff with 10 to 30 meters in height.
Its slope can reach up to 85% which makes the climbing real challenging.
#7 Manting & Air Kacip
Manting & Air Kacip is a home for leopards. Leopard is among animals that are protected in this area.
Because of the leopards, visitors are required to follow the rules of the park, such as not crossing the limit fence or feeding the animals for safety.
How To Get To Baluran National Park
Baluran National Park is located partly in Banyuwangi, and Situbodno districts. To reach the park, you can go from Surabaya or Bali.
#Route 1 By Land
Traveling to Baluran National Park via land can be an adventurous, and fascinating activity.
It takes around 6 hours trip from Surabaya, East Java. During your trip, you will pass through Pasuruan, Probolinggo, Situbondo, Banyuputih, and Wongsorejo village.
#Route 2 By Sea
The park can be accessed too from Bali by ferries that carry passengers, and cars to Banyuwangi.
#Route 3 By Flight
Garuda, and Wings Air flights are available daily from Surabaya, and Bali to Banyuwangi.
The route takes a shorter time than by the land.
Where To Stay Near Baluran National Park
Now here are some options of affordable yet delightful places to stay near Baluran National Park.  
#1 Illira Hotel
Located in Banyuwangi city, Illira Hotel offers the guests with a widely panoramic mountain-view. The hotel has strategic access that's easy, and convenient to various destinations in the city.
It is 23.9 miles from Baluran National Park.
With a modern design, the property features rooms with air conditioning, safe, and a minibar.
Room' types are available from non-smoking rooms, family rooms, suites, to smoking rooms.
You also can enjoy the fine seafront view from the hotel' rooftop pool. The hotel also provides a lounge, fitness center, and a spa for your convenience.
#2 Mimpi Resort Menjangan
Only 22 miles from Baluran National Park, Mimpi Resort Menjangan is a hotel with Java traditional architecture.
It is located in Banyuwedang. Blended in the elegant ornaments, and decoration of Javanese ethnic style, you can expect the experience of convenient stay with a friendly, and hospitable service of the staff.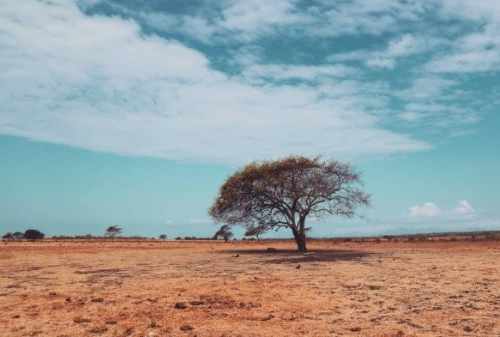 [Read: Bandung City: When Old Heritages Meet Beauty of the Present]
The building is filled with modern decorated wooden furniture that creates a homey feeling for the guests.
The hotel provides a room with air conditioning, minibar, and a private balcony overlooking the fine beach, and mountain.
it also features a bar, restaurant, and rooftop pool with a gorgeous beachfront view.
You won't regret staying here with the comfort, hospitable service, and natural view it offers.
#3 Banana Homestay
Located in Banyuwangi city, Banana Homestay is lodging at a very affordable price. It is fit for backpackers or travelers who travel on a budget.
The building offers a shared lounge, a garden, and a 24-hour front desk for your convenience.
It features both WiFi and private parking is available at the homestay, free of charge.
The owner can speak English. Enjoy the hospitality of the owner, and the locals' community around the area.
Conclusion
Baluran National Park unites the spirit of wildlife in the lush land of Banyuwangi with its great conservation spots especially the savanna as it rarely exists in Indonesia.
Those who visit Baluran National Park will rest satisfied with the unique experience of the natural life it offers.
To prepare for the budget, download Finansialku application to calculate easily. It's now available for iOs. You can download it for free here!
Hopefully this article inspires, and helps prepare your next trip to Baluran National Park. Tag those who also want to go to this Africa Van Java.
References:
Rizky. November 10th, 2018. Taman Nasional Baluran, Pesona Banyuwangi Rasa Afrika. Nativeindonesia.com. https://tinyurl.com/y4e8xdre.
Achmad Taufik. 6 Aktivitas Di Taman Baluran Yang Bisa Kamu Coba. Phinemo.com. https://tinyurl.com/y34x54n9.
Putri Fortuna. July 2020. 6 Daya Tarik Wisata Taman Nasional Baluran. Travelspromo.com. https://tinyurl.com/y5bgufbo.
Mayawati NH. August 11th, 2019. PANDUAN CERDAS EKSPLOR TAMAN NASIONAL BALURAN. Mytrip.co.id. https://tinyurl.com/y4qqy3e6.
Image Credit:
Baluran 01 – https://bit.ly/2PBfURQ
Baluran 02 – https://bit.ly/3iceCsG
Baluran 03 – https://bit.ly/3gD5xsB
Baluran 04 – https://bit.ly/2Pyc3ot
Baluran 05 – https://bit.ly/31BGZdg