Have you visit Maluku Island or Mollucas Island? Try trip to here, and you will refresh your day. Check it out…
Happy reading guys…
Maluku or the Mollucas Island
Island hopping is perfect for a long holiday season, especially if you travel to Maluku. Let's check these 12 islands in Maluku to insert in your itinerary list.
Known as Spice Island, Maluku or the Moluccas is renowned for its nutmeg, mace, and cloves producers since colonial era.
It is settled in the east of Sulawesi and lays between Timor and Papua. Maluku is blessed with idyllic beaches, marine life, and spice-producing land as well as mountain view.
Besides, historical gems and national parks are other appeals where anyone will be delighted to spend their holiday season.
In 1999, the province Maluku was split in two provinces. Maluku with Ambon as its capital and Ternate as North Maluku capital city.
Maluku is an archipelago in the eastern Indonesia that has smaller islands with hidden gems to explore.
Here are the 12 list of islands in Maluku to insert in your travelling list.
11 Island to Explore in Maluku
Several islands in Maluku offer travelers and divers enthusiasts great sites for diving and snorkeling with lovely marine life underwater.  
#1 Ambon Island
Historical trip in Ambon provides you with original Dutch architecture that mostly had been destroyed during the war, and in the late 1990s where the people had civil strife, and riots.
Benteng Victoria is the only one fort that remains and dates from 18th century. Get your camera to picture this iconic fort but remember to ask for permission first from the staff.
Ambon is also famous for its muck-diving spot with its remarkable and diverse macro life.
#2 Ternate Island
Ternate is a capital of North Maluku, and settled in the north of Ambon. The island is well-known for its aromatic cloves with some Dutch colonial heritages. You will find Benteng Oranje that was built in 1667. Besides its Dutch relic sites, you can head to Gunung Api Gamalama, a massive and active volcano located in the main city of Ternate.
activity to do on the side of the mount is watching the planting of cloves and how farmers harvest them.
Your cloves hikes will start from a lovely village Air Tege Tege.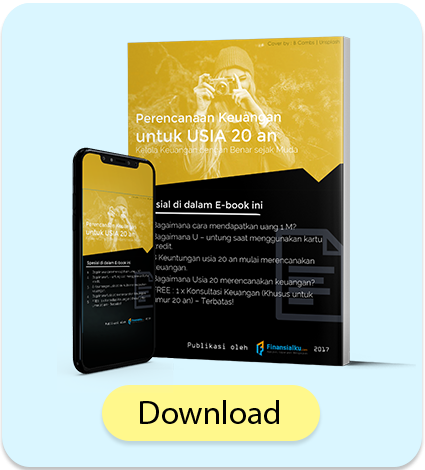 #3 Tidore Island
After travel around Ternate, you can head up to its neighboring Island, Tidore using a speedboat.
Both islands are barely facing one another and are formed by the volcano activity that came from Maluku Sea.
Tidore encompasses volcanic landscape of Mount Kiemtabu, adorable beaches, and several cultural legacies.
These historical landmark located in the town are Sonyine Malige Sultan's Memorial Museum and Royal Palace known as Istana Sultan, as well as a historic fort built by the Spanish in 17th century, Benteng Tohula.
#4 Seram Island
Seram is located in Central Maluku Province. Its capital city, Masohi, offers visitors cultural and historical draws to take in.
Among them are the Sangar Budaya Seram Museum. To revel its natural sight, visit its wonderful bay located in the north of Seram, Teluk Sawai.
Manusela National Park is also another gem to explore. You can make a cultural trip to several villages inside the park such as Wahai Village in the north of the park's entrance, and Sanulo Village in the south.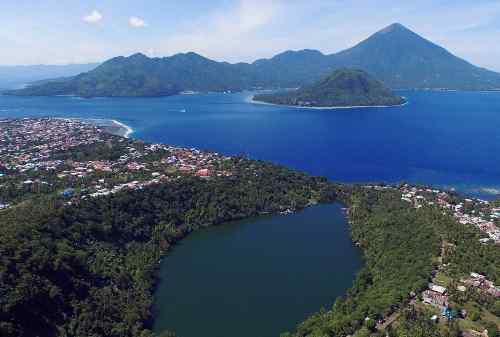 [Read Also: 6 Fascinating New Gems in Sumba Island Worthy of Exploration]
The park is also prominent for its location in the Wallacea Transitional Zone, an area for indigenous species.
Moreover, 2.000 different type of butterflies make their home here. Imagine taking picture with those butterflies as your background in a sunny day.
The park also has 120 different species of birds, make it a good spot for birding around.
#5 Morotai Island
Located in the north of Halmahera, this idyllic island, Morotai, brings the exquisite beaches and fascinating diving spots for travelers and divers to revel in.
In the north of Morotai, there is Philippines, and Pacific Ocean in the east. You will be both astonished and enthralled once you arrive as the white sands and its bright turquoise ocean appear stunningly.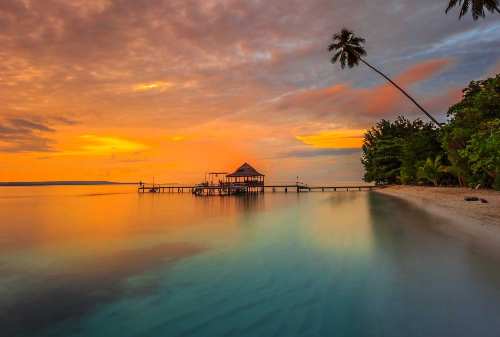 [Read Also: Must Visit! Mandalika, A Hidden Pearl in Lombok Island]
The island back in 1944 to 1945 was an important location in the history of WW II. Once, it was occupied by the Japanese colonial and later by the U.S and its allied.
You can spot a Japanese wreck in Kao Bay nearby, and spot a statue of General Douglas MacArthur who made Morotai as a strategic location to counter invasion and to recapture Philippines from Japan.
The island today is inhabited by around 50.000 people and well-known as a small tropical paradise as well as gateway to Indonesia from Pacific Ocean.  
#6 Tanimbar Island
Tanimbar is located in the south east of Maluku. It is made up of a group of small islands, creating a tiny archipelago that comprises more than 50 different islands.
It brings before your eyes the arrays of marvelous hillside that clothed with lush forests in Island Yamdena.
Sangliat Dol is a stunning beach with a swaying palm trees in the island, a lovely place for chilling out.
The stone staircase of 30 meters long in the beach will guide you to a captivating view of ancient boat-shaped platform backed by the lovely ocean view.
#7 Halmahera Island
From Ternate using a speedboat, you can also cross to Halmahera. It is the biggest island in Maluku.
The trip takes around 40 minutes. Hikers will be glad to know that the island has a range of volcanoes and primary rain forest that encompasses coconut palm forests as well as mangrove swamps, to explore.
Give a visit also to Merambatu Beach that has dark color sands, and the stilt houses in Sidangoli Village.
Manta Bay is another great snorkel site to spot manta rays.
#7 Kei Island
Kei Island is a perfect place to spend a long vacation in the idyllic white sand beaches and the bright blue water.
It is a tropical paradise in the seaside, especially the lovely Ohoidertawun beach. Most travelers choose to stay in Kei for its gorgeous seaside view.
There are rock and caves carving with an ancient cave painting that you can appreciate also in Ohoidertawun Village.
In Island Kei Kecil, people are crowding in a huge statue of Jesus Christ in a pilgrimage site for Christians, to celebrate Easter Day.
You can make a religious trip or have meditation here when few people are around.
#8 Banda Island
Banda Island offers diving enthusiasts, one of the best scuba diving and snorkeling spots in Maluku. It has a re-markable coral gardens to take in with long sand that blends with the lovely turquoise water.
Some of its best diving places you should try are Island Hatta, Island Ai, and Island Banda Besar. Lava Flow is another diving gem that you shouldn't miss in Banda.
It is a result of the eruption of Gunung Api Gamalama in 1988 that formed a massive pool where the stunning table corals are found.
You will spot some water species such as sharks and mandarin fish, and the tall colorful corals that can reach up to 4 meters high.
#9 Buru Island
Like any other small islands in Maluku or east Indonesian region, Buru is an island for exile.
One of Indonesia great novelist and author, Pramoedya Ananta Toer, was exiled in Buru by the authoritarian regime of Soeharto (1969 ton1979). It was because Pramoedya was accused as a Communist.
Other highlights in Buru are Jiku Merasa Beach and Waeura Waterfall that you can take in.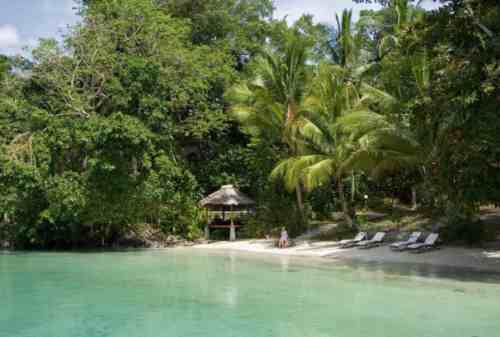 [Read Also: Nusa Penida, A Remarkable Beauty of the Southeast Island in Bali]
#10 Lease Island
Interested in making a pottery and have it as a souvenir to take home? It is possible if you visit Island Lease.
Island Lease is famous for its pottery making. You can join the pottery-making class located in Saparua. It will be an exciting experience in the island.
Lease can be reached easily and provides you with amazing spots for snorkeling, and other water sport activities.
Another main draw in Saparua is the historical record of Dutch colonial, Benteng Duurstede and a museum where you can travel back to the uprising in 1817.
#11 Bacan Island
Bacan is an island located near Ternate that you can cross from via speedboat. Labuha is its capital.
The island features a gorgeous bay and Dutch and Portuguese remaining fortress called Benteng Barnevald that add a historical sense around the spot.
There is also traditional village Kupal and pebble beach at Sawadai as another highlights to visit. The distance from Ternate is close enough that you can go in a day, and come back again in the evening.
This island is recommended for anyone looking for a retreat and relaxation near the seaside.
How to Get to Maluku Island
To begin island hopping in Maluku, take a flight to Ambon or Ternate. Ambon is accessible from majors cities such as Jakarta, Bali, and Makassar.
You can book a flight using Garuda Indonesia that has recently operated in Ambon, Ternate, and North Maluku.
Daily flight from Jakarta to Ambon offers direct flight or transit flight to Surabaya or Makassar before getting to Ambon.
Flight to Ternate is possible also from Jakarta where you will transit at Manado. Its airport is Babullah Airport that has various flights.
Where to Stay in Maluku Island
Here are option of delightful places to stay during your visit in Maluku Island.
Villa Ma'Rasai in Ternate
Address: Jl. Kampus UNHAIR GAMBESI Ternate, Ternate 97726 Indonesia
Maluku Resort and Spa in Ambon
Address: Jl. Raya Waitatiri Suli Sulahutu, Ambon 97582 Indonesia
Address: Jl. Sirimau, Ambon 97125 Indonesia
Conclusion
Island hopping in Maluku Island is a perfect idea for a long trip vacation. Especially if you are an adventure enthusiast, the cultural, historical, and natural sites won't disappoint you.
A journey to some of Maluku best islands will be energizing, and make your experience unforgettable.
Preparing the budget for your trip via Aplikasi Finansialku for easy, and fast calculation. It is now available for iOs, and Android. Or click this link to begin download!
Download Aplikasi Finansialku Now!!

Tag other people who you want to take with along the journey to Mollucas Island.
And don't forget to share this article to your friends, thank you.
Reference:
Admin. 15 Best Places to Visit in Maluku (Indonesia). Thecrazytourist.com. https://tinyurl.com/yxjvg3m9.
Credit:
http://bit.ly/2MY3Mfk
http://bit.ly/3aELtEn
http://bit.ly/3cJAD2A
http://bit.ly/2YMcXlV