Ready for a trip of your end year vacation to Sumba? Here is the reasons why you'll love to travel to Sumba.
Sumba, East Tenggara
Not only is a new gem tourist destination in East Nusa Tenggara, but Sumba also reflects the exotic image of tribal villages that reside in the old walls on hilltops.
Its pristine waterfall, lake, and unspoiled beaches, historic tombs along with its distinct local tradition continue to attract travelers. Surfers will be satisfied to ride the waves in one of Sumba's beaches.  
Located in the southwest of Flores, it may surprise your eyes that the tribe in Sumba still continues its headhunting rites that you can see the piles of skulls in the village.
Sumba is known also for the practice of burial in megaliths. The megalithic tombs that surround the villages on the top of the hills invoke the presence of ancient civilization. Being here feels like traveling back in the time of the Stone Age.
A traditional rather dangerous game is Pasola where each team of hundred horse-riders fights using spears.
An occasion that will be exciting to watch in Sumba.
How to Explore Sumba
Sumba is marked by lovely savannah, low land, and limestone hills where distinctive flora and fauna are found.
Travel to some of Sumba best tourist spots is a fascinating experience with jaw-dropping view of nature to take in. Here are some of the best places to visit.
#1 Bawana Beach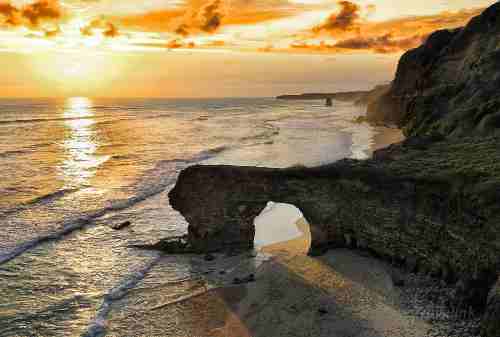 An astounding cliff that towering with fine white sands and the pure color of blue sea shapes the breathtaking view of Bawana beach.
The water forms an elegant arch-shaped of the cliff, a great spot to take some photos.  
The sunset view of this beach is just gorgeous. Reach to its clifftop to appreciate the best view of the sunset from its green ground with the waves rolling on its white shoreline.
Bawana is a 1-hour drive from Tambolaka airport and located in Kodi, Southwest Sumba. You can reach it best with a car or motorbike.
#2 Walakiri Mangrove Beach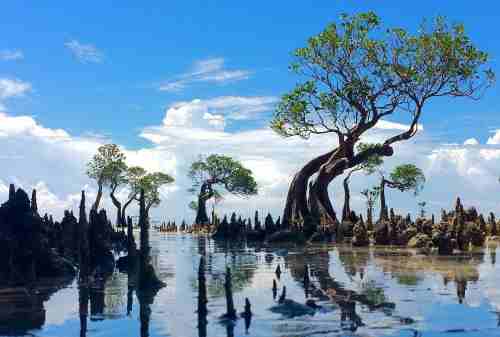 The regular setting of coconut trees is a highlight of Walakiri besides its smooth white sands, the calm blue sea, and pygmy mangroves.
It is a place fits for chilling out. It is energizing to enjoy the sunrise that sheds light on the palm trees and to record the moment with a camera.
Want to know how seaweed is grown? Strolling down until you reach the edge of the sandbank near the mangroves, and see the cultivation of seaweed.
Also, a lot of seashells on the sand that you can bring home as a gift. You may want to take pictures in its pygmy mangroves when the sun sets for its view is just adorable.
It takes around 30 minutes to drive from the downtown of Waingapu to Malolo where Walakiri is located.
You can rent a car or motorbike since it is difficult to find public transport.
#3 Tanggedu Waterfall, East Sumba
You won't hesitate to soak into this little paradise, Tanggedu Waterfall in East Sumba.
The trees circle around it, and its square-shaped rocks truly create a refreshing atmosphere. Its height is unusual, shorter than a common waterfall, around 8 meters with ponds.  
The natural pools are where you want to relax calmly, and appreciate the amazing work of nature around you.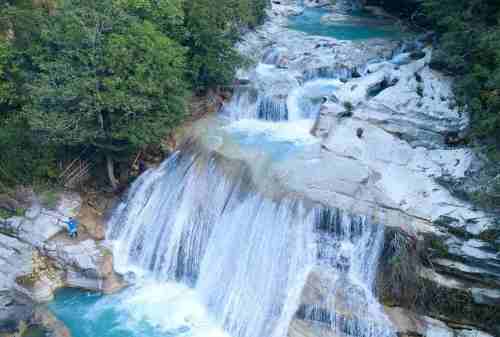 [Read Also: A Perfect Vacation on the Small Heavens of Bangka Belitung]
If you look for photographs collection, Tanggedu's beauty is a great spot for some stunning nature's picture.
The journey to this waterfall reveals to you the traditional living of the locals, few ancient graves of kings, and the breathtaking savannah hills. Coming to Tanggedu is like a journey to a little paradise.
The waterfall is located around 40 km from the north of Waingapu. You can reach the site by renting a motorbike or car that will cross Mondu and Prainatang villages. And the trip will take around 1.5 hours.
#4 Waikelo Sawah Waterfall
The largest dam in Sumba, Waikelo Sawah is a man-made waterfall that provide panoramic view for visitors.
Several huge caves made out of lime stones lay above that they reflect the exotic look of the entrance. A place that unfolds the scenic rice fields of typical Sumba' countryside.
Enjoy the fresh clean air of the waterfall located in the foot of the hill where the lush green trees lay. It is where you want to chill out, and take some great pictures.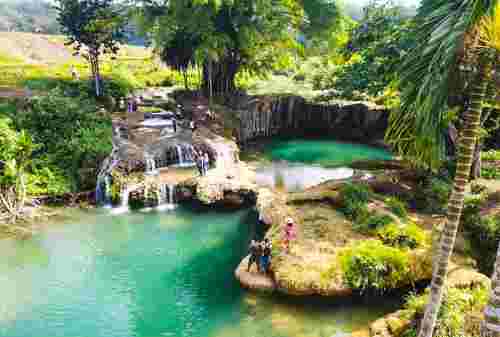 [Read Also: Makassar, A Great City Port in Eastern Indonesia to Spend Your Vacation]
Waikelo Sawah is a dam used to water paddy fields, and support the locals' daily activities.
Locals come here to shower, and children go for swimming. And it has a fast, and strong current.
In 1976, Waikelo Sawah was used for a hydropower plant by the government. It can move up to 1,000 liters of water per second.
If you come on February, March, and November you'll be lucky to watch the exciting rituals of Pasola, and Wula Podu held every year.
Waikelo Sawah is 10 km from the west of Waikabubak, and located in Tema Tana Village, East Wewewa, Sumba.
It takes 40 minutes ride to reach the dam using a motorbike or less using car. No public transport available to the site. And it is open 24 hours in a week.  
#5 Weekuri Lagoon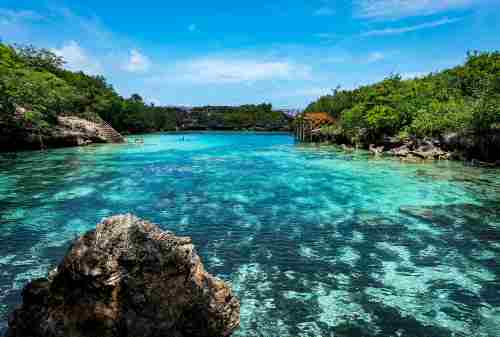 The eye-catching turquoise water of this tidal lagoon of Weekuri is definitely a gem you really won't miss out. It appears like a little diamond separated from the sea by cliffs.
Set only 20 meters away from the sea, its crystal clear water with sandy bottom makes you want to jump right into as soon as you see it.
Its surrounding is also perfect for unwind where the shady trees lay, and the cliffs fence the lagoon.
What's more relaxing than soaking your feet on its cool water while sipping coconut water with the sunshine shining on you?
If you want to enjoy the lagoon with a few people, come early in the morning.
To get to Weekuri drive for 2 hours from Tambolaka to the north of Kodi where the lagoon resides.  
#6 Megalithic Tombs
Explore the ancient legacy from a Stone Age in the megalithic tombs in Sumba.
The practice is a well-preserved legacy. Today, Sumba tribes is the only one in the world that continue this rite.
A megalithic tomb is a grave built out of huge stones. The process of building the tomb use an only hand. The ritual is known for its very expensive spending during the festive.
A stone tomb can weigh from 15 up to 70 tons. It takes 5.000 people, and 3 months to move the megalithic stone by hand from 3 kilometers.
During the time, they will eat 160 buffaloes, 5.000 pigs, and 100.000 chickens, and 100.000 sacks of rice.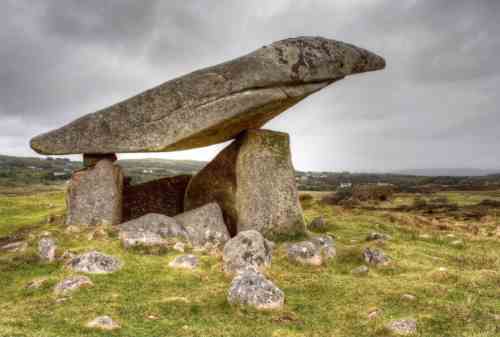 [Read Also: Way Kambas National Park, Home for Endangered Species of Sumatra]
In Sumba, this living tradition of burial is applied to only prominent individuals. On the tombs of the royals, you'll see the delicate carvings from the ancient time.
In a very small village Gallu Bakul, there is a large tomb where the male and female head symbols are made on its top.
Another impressive ancient tomb to appreciate is found in Pasunga Village. It is a carving of a chief, and his wife portrait built-in 1926. Ana Bura is also a village to see the megalithic tombs.  
Use a car or motorbike to reach the villages that are situated 20 km east of Waikabubak.
How to Get to Sumba
A western gateway to Sumba is Waitabula, the most eastern town in Sumba. It is the place of modern airport Tambolaka.
If you want to stock up on foods, medication or arrange for transport, and tour, get them easily in Waingapu.
The price of renting a motorbike or car is a bit expensive in Sumba. It depends on distance, and negotiation skills. A car with a driver will cost from around Rp 600.000 to Rp 1.000.000 each day.
For motorbike, the range is less expensive, from Rp 150.000 to Rp 250.000 each day. Consider also the spending on driver's meals, and accommodation when negotiating the price.
It is a better deal where some local guide will arrange for you the transport, and combine it with his service price which is cheaper than if you arrange for yourself.
If you want to drive the motorbike yourself, the cost is cheaper, and range from around Rp 75.000 to Rp 150.000.
Flight
Two routes to get to Sumba is through flight, and boat routes. If you are abroad, take flight to Bali first, and choose a flight to Sumba. 
Sumba has two main airports, Tambolaka in Southwest Sumba regency, and Umbu Mehang Kunda in Waingapu, East Sumba.
The flights such as Garuda Indonesia, Wings Air, and NAM Air operate daily from Bali to Tambolaka that takes around 1 hour.
You can also fly from Kupang (in West Timor, takes around 1 hour too), Ende or Flores use Garuda Indonesia, Wings Air, and NAM Air. 
Boat
If you want to take sea routes, you can use a ferry or boat from Pelni.
Ferry
In Waikelo of West Sumba, you can find ferries that depart 3 times a week to Sumbawa, and from Waingapu in East Sumba that travels weekly to Flores, Sabu, and West Timor.
Pelni
The ship from Pelni will sail from Bali, and all ports of eastern Indonesia, and it takes a route that will pass Waungapu every 2 weeks.
Where to Stay in Sumba
Your long vacation will surely be fascinating with a cozy, and comfortable place to stay. In Sumba, no need to worry about a hotel with a beachfront view. It is available, and most of them are affordable too.
#1 Sumba Adventure Resort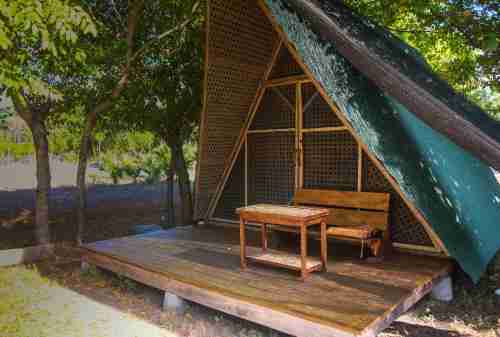 Located in Waingapu, Sumba Adventure Resort is a bamboo beach house overlooking the scenic beach.
The resort is suitable for those who want to experience exciting surfing.
The resort is equipped with a double bed, 1 single, and a bathroom. It provides a camping facility, surfing, kite surfing, Banana Boat, and ATV rental, and scooters.  
#2 Wera Beach Club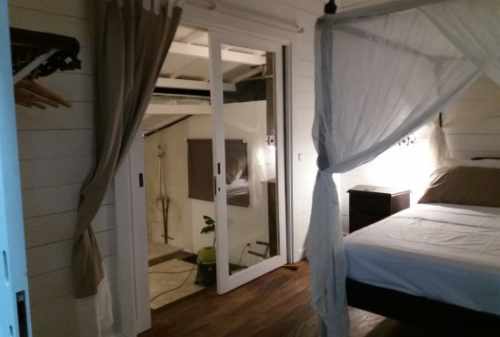 Situated in Wera Beach, and typical countryside of Sumba, Wera Beach Club is a place to experience serene peace, and simple living around countryside near the beach.
Those who seek solitary place will find this place is calming, and therapy from bustling, and noisy city.  
The hotel is designed with traditional style, and filled with modern furniture that brings a warm, and cozy feeling. It is facilitated by a bar, restaurant, and fitness center.
The hotel also features 2 wooden houses with air conditioning, a kitchen, and a bungalow that fits for the couple.
It also arranges exciting outdoor activities such as snorkeling, local boat trip, trekking, and horse riding, kite surfing, and scuba diving.
#3 Nihiwatu Resort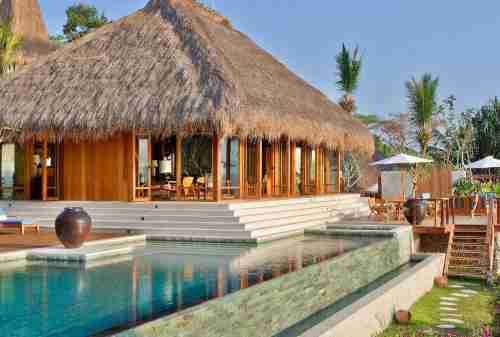 The hotel secured its place as the best hotel in the world for two years in a row by Travel & Leisure magazine.
Located only a few steps away from Nihiwatu beach, in Waikabubak, Sumba, the resort offers a lavish experience of staying, an incredible view of Nihiwatu, and fascinating outdoor activities.
The resort is facilitated with an infinity pool overlooking the ocean, bar, fitness center with gym, and body spa, and massage.
The room is a suite type that features air conditioning, a private balcony with a beachfront view, and a minibar.
Fun outdoor activities will truly make your stay unforgettable. They range from riding horses near the seashore, fishing, and realizing turtles, and spearfishing.
By staying in the Nihiwatu resort, you also contribute to the local communities.
The resort runs The Sumba Foundation that helps to create better communities through healthcare projects including malaria control, education, water, and income-generation projects.
Download Sekarang! Ebook PERENCANAAN KEUANGAN Untuk USIA 20-an, GRATIS!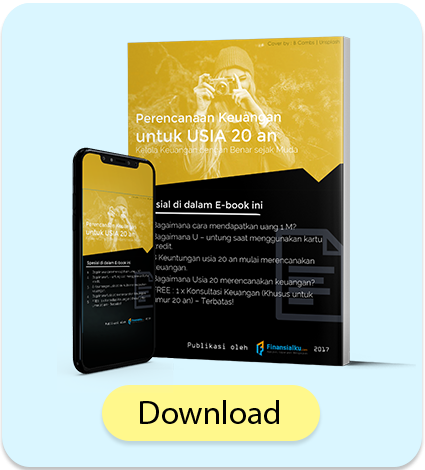 Conclusion
Sumba offers you a new gem that rich in local's culture, ancient history, and natural sites where your vacation experience will filled with be fascinating moments to remember.
Don't worry about preparing your trip budget to Sumba. With Aplikasi Finansialku, you can easily calculate it in less time. It's available for iOs, and Android.
If you know other tourist attractions in Sumba, let us know in the comment below. And don't forget to share this article with those who want to go to Sumba.
References:
Sten Ivan. Guide to Sumba: 18 incredible adventures in Sumba you would love to embark on. Indonesia.tripcanvas.co – https://tinyurl.com/y49n6ly8.
Admin. How to get to and from: Sumba. Travelfish.org –  https://tinyurl.com/yy45dqda.
Image Sources:
Sumba 01 – https://bit.ly/3p02T4J
Sumba 02 – https://bit.ly/3ldyGgk
Sumba 03 – https://bit.ly/36sn6b1
Sumba 04 – https://bit.ly/356Kk6N
Sumba 05 – https://bit.ly/2I3ttJF
Sumba 06 – https://bit.ly/32m2Zdk
Sumba 07 – https://bit.ly/3lio93u
Sumba 08 – https://bit.ly/3eElNcw
Sumba 09 – https://bit.ly/36hbM19