There are 5 thrilling things to do in Wae Rebo Village, Flores, Indonesia. Check this out!
Wae Rebo Village
Lavish hilly mountains where the dense of tropical forest of Todo reside, its refreshing cold air, and the scenic fields of coffee plantation, color part of this small ancient community of Flores, Wae Rebo Village. 
As a legacy from the ancestors who lived hundreds of years ago, its enchanting traditional house still reflects the preserved wisdom of the indigenous people of Wae Rebo. The inhabitants are the 18th generation descendants of a man called Empu Maro.
Located in Satar Lenda, Satar Mese Barat, Manggarai, East Nusa Tenggara, visitors need to hike up to reach Pocoroko Mountain, where Wae Rebo settled on 1.200 meters above sea level. For you who love hiking, you shouldn't skip the trip to Wae Rebo Village. After had been closed for 6 months due to Covid-19, now it is open again for local and non-local tourists.
Besides its iconic traditional house, its Arabica coffee is also another attraction for visitors. On August 2012, Wae Rebo was awarded as the World Cultural Heritage by UNESCO in the 2012 UNESCO Asia Pacific Heritage Awards in Bangkok that invites more visitors come to this village. 
How to Explore Wae Rebo Village
The journey of 7 km to Wae Rebo is already a blessing before you reach the village. This 3 up to 6 hours of trekking surely will get you sweat a lot. Instead of tiredness, your body will suddenly feel the thrilling sense as soon as you reach the village.
As the air get colder at the top of the hill, wear jacket to keep your body warm.
Now here are some fascinating activities you can do during the trip to and in Wae Rebo.
How to Manage Money For Employee Ebook (Bahasa Indonesia)

Download NOW, It's FREE!!!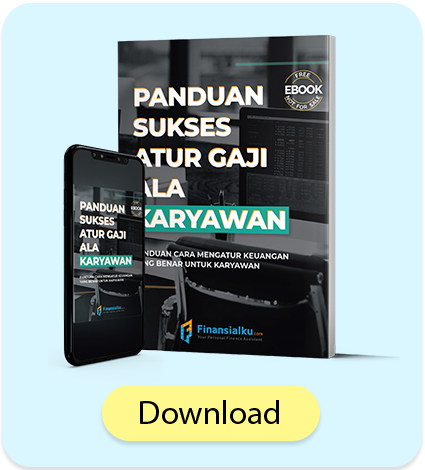 #1 Travel Back in Time at Mbrau Niang
What makes tourists want to visit this out of way village no matter its distance is the fact that Wae Rebo is unique. 
You have known some other traditional houses in other parts of Indonesia. In Wae Rebo the houses are isolated and residing at the top of the hill, with only 7 houses that have been passed and preserved throughout 18 generation. 
Mbaru Niang is the name of the houses. The people use palm fibers to cover from its rooftop to the ground. And it has a conical shape with a tall tip. The grey dark color from the palm fibers reflect the age of the house. Being here feels like travel back in time like in the Stone Age.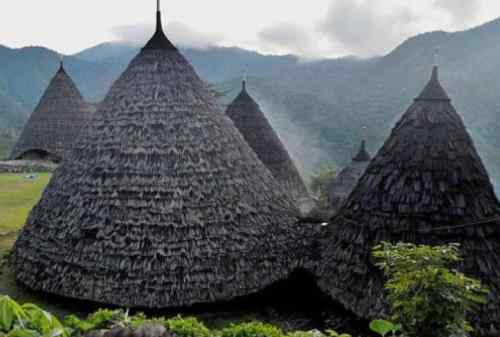 [Read More: 6 Fascinating New Gems in Sumba Island Worthy of Exploration]
Do you know that Wae Rebo is the only village that maintains the typical Manggarai traditional house? If it were not the determination of the ancestors to preserve the house, we would not be able to appreciate this ancient legacy.
Mbaru Niang comprises of five levels, each with different function. Lutur or tent is in level one where the family is living.  Lobo or attic is the second level where they keep supplies, and goods. While the third level is called lentar, a place used to store seeds. On the fourth level is lempa rae, a place for food stocks if draught takes place. The fifth level is called hekang kode where the family give offerings to their ancestors.
#2 Get to Know the Locals
The locals who dwell in the village are around 1200 people. So it is a small village compare to other villages. Most of the locals are Catholic and some of them still adhere to the old beliefs.
The locals live from selling agriculture products such as coffee, vanilla, and cinnamon that they plant around the village. To sell the crops to the market they need to walk down for 15 km away. Besides, cassava and maize are their main diet.
If you come on 15th and 16th November the locals hold a festival called Penti. It is an important ceremony, a thanksgiving to God for the plenty harvest and to pray for prosperity and health of the coming year.
There are prayers, caci fight, and sacrifice of pigs done during the festive. People from other villages around Wae Rebo is also participating, makes the ceremony even more exciting to participate in.
#3 Smell and Sipping the Tasty Arabica Coffee of Wae Rebo
Coffee has been an important commodity for the livelihood of Wae Rebo people beside rice fields, and other plantations. They produce Arabica coffee that has been known to have a distinct smell and taste.
The locals use traditional way to process the coffee beans. Therefore you can expect a distinct flavor that is quite different from regular coffee processed using modern machine.
You can purchase the coffee from IDR 80.000 up to IDR 200.000 per kilogram.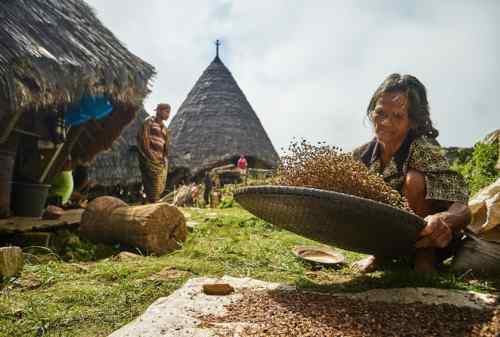 [Read More: Way Kambas National Park, Home for Endangered Species of Sumatra]
What a treat to smell and sip a cup of Arabica coffee in the midst of cold air, while looking out at the amazing view of hills and valleys from its vantage point.
If you prefer Robusta, the locals also produce it. Robusta plantation has been known since 1960s. The profit from selling Robusta can reach up to IDR 14 million. The locals use the money to send their children to school. 
You will also find local handicrafts, and hand-woven to purchase.
#4 An Exciting Hiking Trails To Wae Rebo Village
Wae Rebo is located in 1.200 above sea level which is quiet high. To get there you have to start your journey from Denge Village.
You will start an exciting hiking through the trails over the lush forest. Begin your climbing early to take in the spectacular view of green valleys and hills. For physically fit it takes between 3 to 6 hours of hiking up. So make sure you have enough rest before the hiking.
Delight in the friendly and warm welcoming of the locals along the way. And for every stop on the trip take a moment to enjoy a cup of local coffee around the area while recharging your energy for the next trip.
After reaching to the top and the air is getting colder, you will see the distinct design of houses, forming a round shape that signifies the unity of the community. With the towering mountain as the backdrop, anyone won't hesitate to take picture once they get here.
#5 Watching Incredible Sight of Stars in the Night
To those who used to see many lights in the city, it is difficult to spot the stars. Stay the night to revel the remarkable sight of stars and galaxy is something you surely don't want to miss.
In Wae Rebo where the electricity runs only from 6 up to 10 pm, the incredible view of stars is hard to be ignored. Wake up in the night with a cup of hot coffee and gaze in the stunning view of night sky is the best way to enjoy the night in Wae Rebo.   
Staying one night in Wae Rebo Village with food will cost IDR 350.000 per person.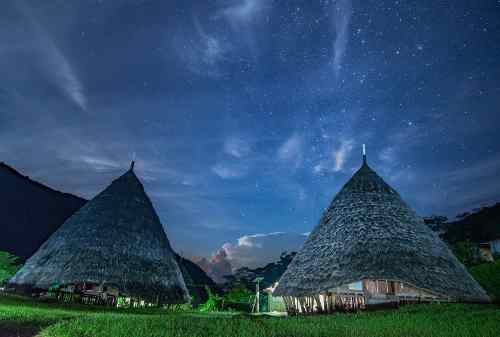 [Read More: 17 World Tourist Destination You Can Find in Indonesia]
How to Get to Wae Rebo Village
To reach Wae Rebo you need to go to Denge Village where you start your hiking. You can hire a guide from Labuan Bajo or Denge.
From Labuan Bajo, you can rent a car, motorbike, truck, or boat to Ruteng and then to Denge. At least you will spend 3 days trip to Wae Rebo  due to its long track.
On the first day take trip from Labuan Bajo to Denge around 7 to 8 hours. You will find a lodge around the village to stay before continue your trip the next day. The second day is for hiking to Wae Rebo from Denge. And the third day is to go back to Denge.
Here are some routes to get to Labuan Bajo.
Ebook: Financial Planning For ENTREPRENEUR & FREELANCE (Bahasa Indonesia)
Download Now, FREEE!!!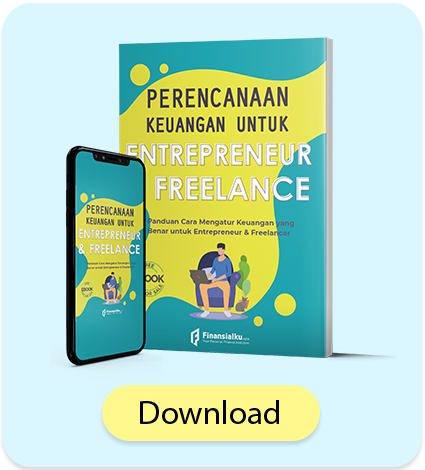 #Route 1
The closest town to Komodo island is Labuan Bajo, in Flores, East Nusa Tenggara. To get to Labuan Bajo, you can take the cheapest flight from Denpasar, Bali.
There is also a flight from Jakarta to Labuan Bajo. Indonesian Air Transport (IAT) and TransNusa Airlines (TGN) offer daily flights to Labuan Bajo.
#Route 2
You can get to Labuan Bajo by ferry from Bali. It operates every two weeks. Though the cost is cheap, it takes around 36 hours to arrive. So it is better to prepare ahead if you plan to use ferry. Be sure you check the weather for a safe travel.
Where to Stay Near Wae Rebo Village
Now here are some options of affordable yet delightful places nearby Wae Rebo.
#1 Puri Sari Beach Hotel
Only 33 miles away from Waerebo, this hotel is located in Labuan Bajo near Komodo Island. For those who wish to have a retreat and secluded atmosphere, this hotel is the best option. You can walk down through Pede Beach that is only 350 meters away from your room. The design encompassed traditional western Flores and modern touch that gives a sense of harmony to the guests.
The hotel provides a room that features a private balcony with a sea and garden view, air-conditioning, Western toilet and shower with hot water. You can also enjoy the fresh air from its outdoor swimming pool, and delight in delicious meals from its superb open air restaurant.
#2 Bintang Flores Hotel
Located only 33.1 miles from Wae Rebo Village, this hotel boasts its beachfront pool that is only a short walk away from a pristine white sandy beach.
It is located on a private beach, has a tropical garden landscape, and a dive center as well. The hotel offers free Wi-Fi access, a satellite TV, and opening out to tropical views. With easy access to Flores harbor, and a 10-minute drive from Komodo airport and Labuan Bajo ferry terminal, these will make you rest satisfied.
#3 Bayview Gardens Hotel
Located in the hillside, the guest who stays here will not only be amazed at the terrific view of the sea from the hotel but rest satisfied as the amenities are built in a natural cozy concept that blends with modern and traditional furniture. 
This private and exclusive boutique hotel is set strategically near facilities and main attractions in Labuan Bajo. Its room is shaped in a lush tropical-garden sanctuary that makes your stay comfy and delightful. 
Conclusion
A trip to Wae Rebo is for those who want to experience best moment in outdoor activities, learn traditional way of life, and for those with adventurous spirit.
The local wisdom that the village preserved, along with the amazing view of nature will truly make your trip to Wae Rebo worthwhile.
Preparing budget for your trip with Aplikasi Finansialku will be easier, and fast. It is now available for iOs and Android.
Who are other hikers you want to take with you along the journey? 
References:
March 9, 2020. The Traditional Village of Wae Rebo on the Island of Flores. Indonesia.travel – https://tinyurl.com/y5wprad8
Ludhy Cahyana. September 10, 2020. Demi Secangkir Kopi Lezat, Turis Rela Mendaki ke Desa Adat Waerebo. Tempo.co – https://tinyurl.com/y8eal5dh
Credit Images:
Wae Rebo Village 01 – https://bit.ly/2MegKFt
Wae Rebo Village 02 – https://bit.ly/3o6dGcJ
Wae Rebo Village 03 – https://bit.ly/3hv88WI
Wae Rebo Village 04 – https://bit.ly/3hwA78v