Have you visit Tanjung Bira? Do you know where Tanjung Bira is? For who haven't, lets look at this article!
Happy reading…!
Tanjung Bira Beach
Have a plan to travel this weekend? Here is why you should plan a trip to Tanjung Bira beach.
Boast its turquoise water that blends with pure white sandy beaches, Tanjung Bira beach is a new gem that is perfect for an escape and retreating the mind and body in the gift of panoramic nature around.
This tourist destination is renowned for the construction of the famous Phinisi, a distinct ship of South Sulawesi.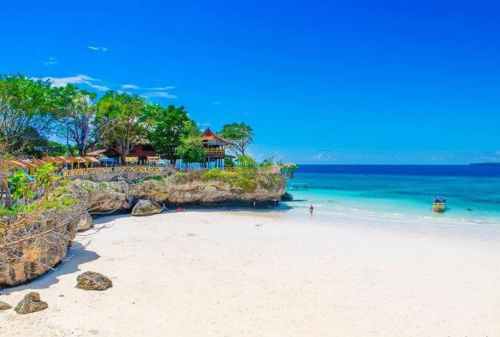 [Read Also: Dieng, The Exotic Plateau In Indonesia To Spend Your Holiday]
The picture of the ship, if you still remember, was used in a paper money of Indonesia that was no longer in use today.
Settled 200 km away from Makassar, Tanjung Bira beach brings you the experience of marine tourism that is both fascinating and energizing.
There are exciting activities you can try in Tanjung Bira range from sunrise gazing, watching how Phinisi is made, Island hopping to culinary trip.
It is also a gateway to a solitary place where you can be alone with yourself.
How to Explore Tanjung Bira Beach
These are 7 best activities you can do in Tanjung Bira beach.
#1 Enjoying Sunrise and Sunset
Like any marine tourism, in Tanjung Bira the sight of morning sunrise and the sunset are just adorable.
Timur beach and the harbor are the best spot to revel in the sunrise. And Bara beach has a white sand and calm waves that are lovely for watching the sunset.
#2 Watching the Construction of Phinisi
Still remember the paper money of Indonesia where Phinisi picture was printed? It wasn't issued by the government anymore.
But in Tanjung Bira you can see for yourself the real Phinisi ship from Makassar. Phinisi is made in Tana Beru, Tanjung Bira.
It is well known with Indonesian ancestors as an experienced and skillful sailors who conquered the wave of the ocean.  
The skill to make Phinisi is passed from generation to generation. The tradition has been passed since 14 century by Punggawa or the ship makers, and Panrita Lopi or the shipbuilders.
There is a rite that the locals do before the construction. It is an exorcism to ward off the evil spirit by killing a chicken as a sacrifice, before they cut down the trees.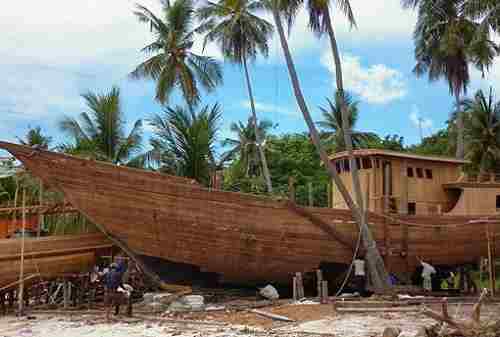 [Read Also: 12 Thrilling Activities You Should Try in Lake Toba Indonesia]
Phinisi uses kayu besi meaning ironwood that grow especially in Sinjai regency. The type of wood also follows the function of ship construction.
After construction, the local do a rite where they put a bunch of leaves in the water and sprinkle them around the ship.
They believe it will protect them from any danger. They also will sacrifice an animal based on the size of the ship.
They will kill goat for ship that weight less than 100 tons, and a cow for a weight that more than 100 tons.
After the rite, the ship is released to the sea. The local also believe that skill of building ship will keep them from any harm.
Download Sekarang! Ebook PERENCANAAN KEUANGAN Untuk USIA 30-an, GRATIS!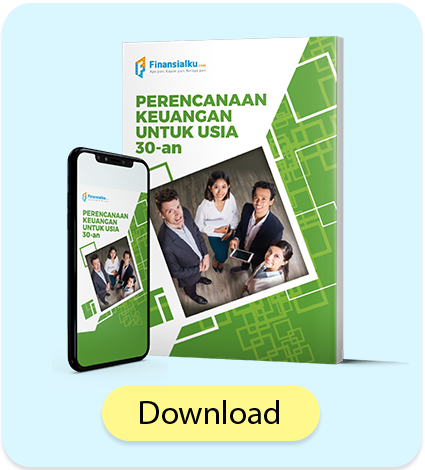 #3 Enjoying Coto Makassar and Konro
Have you ever tried typical food of Makassar?
If you haven't, it is time to have the delicious Coto Makassar and Konro, famous dishes you can get from the stalls around Tanjung Bira beach.
Other culinary to try are food from Manado and Toraja that have more spicy and sour flavor.
#4 Island Hopping around Tanjung Bira
Using a boat you can do Island hopping around Tanjung Bira.
You will spot the wonderful sight of high and big cliffs besides its water that famous for its light and dark blue.
The price of renting a boat is IDR 300.000.
#5 Trip to Dato Ri Tiro Grave
Dato Ri Tiro was a Muslim who spread Islam in Sulawesi.
His grave today is a religious site where you can come for praying or learning the history of Islam in Sulawesi.
#6 Go Diving at Kambing (Goat) Island 
Tanjung Bira also has a prominent site for divers with a beautiful underwater vista. There are 15 sites for diving with coral garden, sharks, and stingray.
They have a crystal clear water along the year. And it has temperature from 27 up to 30 degree Celsius on March until June, and September, make it a perfect weather for diving.
Goat Island is the renowned diving site in Tanjung Bira. It has many variety of sharks and only recommended for professional or experienced divers because the currents are very strong.  
#7 Getting to Know Kajang Ammatioa Tribe
Besides Phinisi, there is another cultural heritage that is known for its unique way of life. It is Kajang Ammatoa tribe in Ammatoa village.
Do you know that Ammatoa is the oldest village in South Sulawesi? The tribe live quite similar to Baduy in West Java. They use no electricity and vehicles such as motorbike.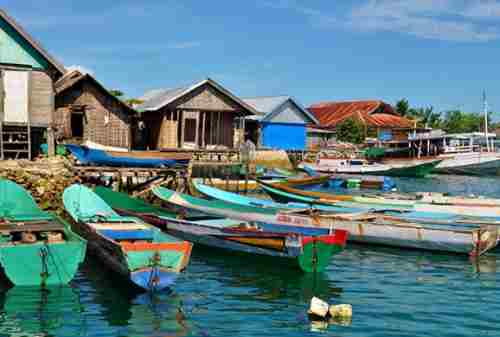 [Read Also: It's A Secret! Find A Smart Way Spending Your Wedding Funds Here!]
Like Baduy, they also wear black clothes that symbolize how dark the womb of a mother, and the grave are.
You can visit the village without any charge. Since Kajang Ammatoa only speak Konjo, you can communicate with them through a local who can speak the language.    
How to Get to Tanjung Bira
Tanjung Bira is located in Bulukumba, around 5 to 6 hours away from Makassar.
Though it is far away from Makassar, the trip to Tanjung Bira, where you will pass Gowa, Takalar, Janeponto and Bantaeng regencies offer you a lovely view to enjoy.
To reach Tanjung Bira you can take an AC or non-AC bus from Terminal Malengkeri or use a travel car (Toyota Kijang/Isuzu Panther) from the same terminal that cost IDR 80.000 up to IDR 100.000/person.
If you prefer to rent the price is IDR 600.000. From Bulukumba, you will spend around an hour or two to Tanjung Bira beach.
The entry price is IDR 10.000 for local tourist and IDR 20.000 for non-local tourist.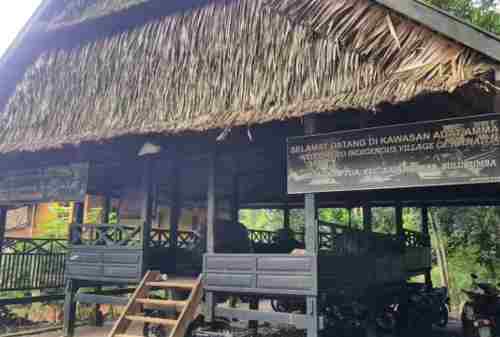 [Read Also: Batu Malang, A Home for Innovative and Creative Tourism in East Java]
When you come in holiday season the price is around IDR 15.000 to IDR 20.000. Besides, there is parking charge IDR 5.000 for motorbike and IDR 10.000 for car.
To go to Tanjung Bira, you need to go to Makassar first. It is an important hub that becomes a transit for flights from, and to west, and east Indonesia region.
Most of Indonesia airlines flies from almost all big cities in Indonesia such as Jakarta, Surabaya, Bandung, or Bali, and from cities in eastern Indonesia such as Manado, Maluku, and Jayapura.
Here are some routes to get to Makassar.
#1 By Air
Garuda Indonesia, Air Asia, Lion Air and Sriwijaya Air, and other small airlines like Express Air are some airlines that operate to, and from Makassar.
#2 By Sea
Soekarno-Hatta Harbor in Makassar also is the major port for central, and eastern Indonesia.
Pelni's ship operates from Makassar to Balikpapan (16 hours), to Surabaya (24 hours), and to Jakarta (30 hours).
Where to Stay in Tanjung Bira
These are some options of delightful places to stay during your visit in Tanjung Bira.  
#1 Amatoa Resort, Bira
Located on the top of a cliff that is looking out to the ocean, Amatoa Resort is where the guests can have a tropical retreat in one of the most beautiful areas in Bulukumba, Tanjung Bira beach.
It is 5 hours drive from Hassanudin Airport, and 3 minutes stroll from Tanjung Bira beach.
A tropical stylish design, along with elegant wooden furniture, and artistic decore, the resort provides you with large.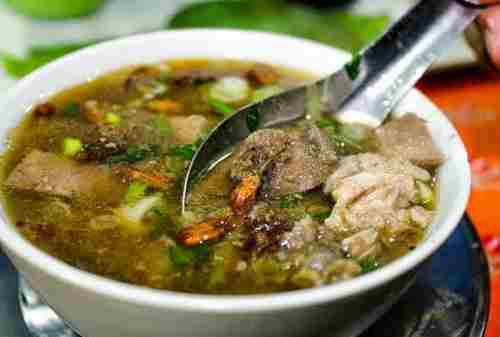 [Read Also: Baluran National Park, The Exotic Wildlife Of East Java Island]
And fancy bungalows overlooking the great ocean, all to create the best comfort you can expect. The rooms are equipped with mosquito-net, a day bed, sitting area, and shower facilities.
Besides you can take in the best panoramic view of Tanjung Bira beach from its outdoor pool, or tanning on its sun beds.
Use its stairways down into the sea, and enjoy the breathtaking view of Tanjung Bira. 
Address: Jl. Pasir Putih Bira No. 6, Dusun Tanetang, Desa Bira, Bonto Bahari, Kab. Bulukumba, South Sulawesi
#2 Bara Beach Bungalows & Restaurant
Located only few distances away from beach, Bara Beach Bungalows is a resort that provide you a solitary place to stay.
The design is a classic home style that use wooden elements to add a calm nuance in the room.
The room also features air conditioning, free Wi-Fi, private bathroom, and a wardrobe, as well as a terrace that overlooking a garden.
It provides sun loungers where you can relax and enjoy the lovely view of Bira beach. You can also arrange outdoor activities with the hotel such as canoeing, snorkeling, and diving.
Address: Jl. Bara, Desa Bira, Bonto Bahari, Bulukumba, South Sulawesi
#3 Same Resort Bira Beach
Settled in the edge of Sulawesi Island, Same Resort Bira Beach is a hotel that is fit for your family vacation.
It is located strategically near top attractions such as Puncak Pua' Janggo', Marusama Kalibata Cliff, Apparalang Cliff, and Tanjung Bira beach.  
The hotel offers the Premier Room for two people with a private balcony, air conditioning, TV, and power shower.
And there is also Deluxe Triple Room for three people. The building is facilitated with a restaurant, and outdoor pool where you can revel in the beautiful ocean.
Address: Jl. Kompleks Kawasan Bira, Dusun Tanetang Bira, Bonto Bahari, Bulukumba, South Sulawesi
Conclusion
Sulawesi is known for its rich culture and nature especially in marine tourism, and the ancestors of skillful sailors and shipbuilders.
In Tanjung Bira not only watching the construction of the famous Phinisi, you can also revel in its wonderful white sand beach, with the cultural heritage of Kajang people which will make your trip worthwhile.
Tag other friends whom you want to go along with to explore the beautiful Tanjung Bira.
Preparing the budget for your trip with Aplikasi Finansialku for easy, and fast calculation. It's available for iOs, and Android versions. Or you can click this link to start downloading.
Download Aplikasi Finansialku Sekarang!!

So everyone, enjoy your trip. Don't forget, share this article for you friends. Thank you
Reference:
Muththalib. Pesona Keindahan Pantai Tanjung Bira di Bulukumba. Celebes.co. https://tinyurl.com/y47y8pxn.
Admin. Pantai Tanjung Bira Bulukumba, Pantai Indah Pasir Putih di Sulawesi. Gotravelindonesia.com. https://tinyurl.com/y5ygx4uc.
Admin. October 2, 2019. 5 Kegiatan Seru di Tanjung Bira. Getlost.id. https://tinyurl.com/y2w3pokq.
Credit: 
Tanjung Bira 01 – http://bit.ly/36kJFyP
Tanjung Bira 02 – http://bit.ly/3pxgcJS
Tanjung Bira 03 – http://bit.ly/3olXL9z
Tanjung Bira 04 – http://bit.ly/2KWoMCP
Tanjung Bira 05 – http://bit.ly/3t2szj2
Tanjung Bira 06 – http://bit.ly/39rCCGs
Tanjung Bira 07 – http://bit.ly/3cj7LxR