Are you an employee, a freelancer, or a housewife who has interest in investment? Are you wondering how to start it? Are you hesitating because you don't think that your money isn't enough? You can do it with an investment plan!

The first phrase I want to tell you is 'Don't Worry!'
Because with an investment plan, you can start investing, even if you have less money or even when you have debts.
But before, remember that investment is only a tool to get your goals. That is why you should keep focus in achieving your goal while investing.
What is An Investment?
Some people are still unfamiliar with investment, some even think that it is a kind of gambling, but the fact is investment is only a tool/instrument to achieve your financial dreams.
Investment is a financial asset that enable people to obtain return or profit in the future, or from buying or selling it.
Investment required a financial plan. It is the same as planning for your trip to Banda Neira, for example. You need to know how much money to spend, how long the trip, how you get there, and where you stay.   
Without a plan, your trip will not be as exciting as you expect. And the same goes with investment. You will have less return than your expectation without a plan.
Investment Plan
An investment plan is strategies that will direct your investment to achieve your financial goals.  
Therefore, an investment plan is needed to manage the investment and ensure that you reach the financial goals.
Why You Need an Investment Plan
You must be grateful and satisfied because finally buying your dream house aren't you? Without a plan, your investment will give less even no return at all. You sure don't want it to happen, right?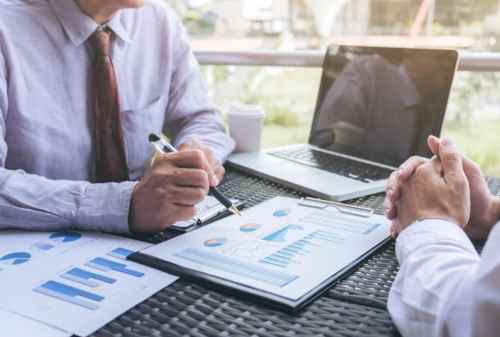 [Read Also: Here's How To Buy A House Even If You Lack of Money]
Let's see some benefits of having an investment plan.
#1 Know the goals of investing
Having a plan, you know clearly the financial goals.
#2 Allocate money wisely
You can allocate money wisely in investment instruments based on your financial goals.  
#3 Chose the right investment product
You'll be able know the right instrument of your investment according to your financial goals and condition.  
#4 Avoid making mistakes  
You can avoid making mistakes in investment because you have planned when and how much to add or reduce your money in an instrument of investments.
How to Make an Investment Plan
Now, here are several steps in making an investment plan.
#1 Clear Financial Goals
Know your financial goals will make it easier to calculate how much, how long, and when to invest. Set up a SMART (specific, measurable, attainable, realistic, and timely) goal.
For example; the total tuition fee of a private university is Rp 150 million today. Your child will enter college in the next 5 years. With an increase of 10% of a tuition fee annually, you'll need to invest arr. Rp 105 million each year.
From the goal, you can calculate how much money, how long, when to invest, and what instrument that serve your goal best.   
#2 How Much to Allocate for Investment
After knowing how much money you need to invest, calculate your investment for each month.
To help you calculate easily, use Finansialku apps that available now either on Google Play Store or Apple Apps Store!
From the calculation, you'll find how much can you allocate monthly for the investment.
It is good to know the realistic amount you can allocate each month before you choose the right investment product.
For several instruments, they require only a minimum amount to invest. In this way you'll know whether to invest once (lump sum) or regularly (for example; monthly).  
#3 Time Frame
Based on the amount of investment, and your financial goal, you can arrange the time frame, that is how long to invest.
Short-term period (0-3 years). For example: wedding cost preparation, money for a master degree, etc.

Middle-term period (3-5 years). For example: preparing retirement fund, child education, etc.

Long-term period (more than 5 years). For example: money for child welfare, a medical care, a religious trip, etc.
With a different time frame, you'll have different type of investment. For example: investing in gold is ideal for a long-term goal since its value always increasing, rather than P2P lending that is suitable for short, and mid-term goals.
Know when to buy is also important as knowing when to sell or to focus on one asset, or to diversify the investment. Otherwise you will tend to miss a big chance to profit, or have a great loss.
#4 Risk Tolerance
Everyone has different type of risk when it comes to investing. Some love challenge, and are willing to take big risk, expecting to gain greater return. But, some avoid risk because they prefer safety, though the return is relatively small.
From your risk tolerance, that is how much risk you are willing to take, you can find out your risk profile.
Let's take a look at some factors that influence your risk profile:
Age. Someone who is older usually avoid taking risk.
Status. Someone who is still single usually more willing to take risk rather than the one who already married.
Amount of money. Having less amount of money make people to be more protective, and take little risk.
Investment period. The longer the term of investment, the higher the risk.
Investment experience. Having experience of investing in certain product will make you more courageous to take risk.
Financial plan. Having a financial plan, you'll be more courageous to take risk, because you have clear financial goals.
Each risks comes with a potential of loss. This can be reduced by diversifying your investment portfolio.
3 Things Risk Profile Tells
Risk Required
It is a risk size related to investment result that is needed to meet your financial goal.
Risk Capacity
It is the ability of to take risk that is usually related to someone's recent financial condition. Factor that influence this is a financial health.
Those with positive cash flow, prepare emergency fund, and combine with skill, and experience in investment will tend to be more courageous in taking risk.
Risk Tolerance
It is the ability of someone to face risk psychologically. Are you more moderate, conservative, or aggressive in investing? These types shows the level of risk in investing that you can tolerate.
#5 The Investment Product
Many investment products serve the short, mid, and long-term goals. The important thing is to choose them based on your financial goals, risk profile, and time frame.
Before deciding, make a comparison of the products. The following questions hopefully help you do that.
How much is the return that is offered?

When will you receive the profit?

How much is the minimum charge for initial investment or the top-up?

What is the total cost you need to spend for the investment?

Is there any hidden fee, tax, fine over the investment?

How to do investment easily in the beginning, or when top-up?

How to easily liquidate investment fund or sell investment product?

How to easily monitor the investment growth?

Is the investment secure?

What is the legal financial institution that monitors and guarantees the investment?
The next step is to make comparison between the same investment products. Such as comparing P2P lending companies. After that, learn, and mastering them.
Find out what is the pros and cons (strength & weakness) of each products, by using the questions above.
Investment Product According to Michael Porter
Every customer looks for the benefit value of a product. What factors do you consider when choose investment products?
As it mentioned above, the best investment product is the one that meet your financial goals, risk tolerance, and time frame.
Kotler, a marketing expert, described investment product in 5 dimension:

core benefit, generic product, expected product, augmented product, and potential product.
#1 Core Benefit
It is the primary or fundamental needs, or the reason someone buy a product. For example: an investment product must be able to grow money that are invested.
People won't buy a product if it has no excellence quality in its core benefit.
#2 Generic Product
It describes a feature that embedded in a product. In investment product, what are features included in it? It can be a return, risk, minimum investment cost, fees, etc.
#3 Expected Product
Attribute or character that is expected from customer when using a product. 
When someone buy a dividend-paying stock, he/she expects to gain return based on the time frame, and the stock performance.
#4 Augmented Product
Added factors that give added-value to a product. For example a mutual fund that give track record return consistently, track record of management team, tax cut, and low fees.
#5 Potential Product
It is one level above augmented product.
Added-value or augmented product transformed into a new product that is able to give added-value to its consumer.
For example: a mutual fund product uses optimation method to allocate asset or portfolio that is relatively secure, and able to give better return.
Things to Prepare Before Investing
Here are several things to prepare before investing.
#1 Make Financial Planning
To have a clear financial goals you need to have a financial planning. Learn the basic knowledge on how to make financial planning in A Financial Planning For You, And Your Family Well-Being.  
#2 Positive Cash Flow
Other thoughts on investment is that it can make people to be rich, and free financially, quickly. The fact is it is difficult.
Investment is not an instant way for those who don't work hard.

Even it is not a lottery that could make you suddenly become a crazy rich.  
Therefore, you still need to work, and make money to create a positive cash flow where your income is greater than your spending.  
#3 Have Emergency Fund
Have emergency fund to ensure the investment growth, especially in financial crisis, or recession. Read how to allocate an emergency fund in detail here: A Financial Planning For You, And Your Family Well-Being.  
#4 Have Insurance
Insurance is a protection for your financial asset, even yourself. This is because there are always financial risks such as health problem, job loss, and other unfortunate events. That's why having an insurance is important.
#5 Learn How to Invest
To be a professional investor, you need to learn first. If you jump directly into investing in a product, usually the result is not maximal. Learn the product. Start practicing with a small amount of money in the beginning to manage the risk easier.
Investment Plan in Needed To Reach Your Financial Goals
Investment is an instrument to reach your financial goals. And having investment plan will make it easier, and more effective to attain them.
With the financial goals, risk profile, and time frame, you can choose the best investment product that serve your financial needs.
If you are confused or want to get the complete analysis of your investment product, consult with our certified financial planner of Finansialku here.
They will give you the thorough analysis of the product investment based on your financial goals, financial condition, risk profile, and time frame.   
Hopefully this article can help you one step closer to make investment plan, and get the best product to reach your financial goals this year.
And please share this article with those who also want to invest this year.