Ubud is one of the best tourism destinations in Indonesia. It is located in Bali, bordering with Java island.
Unique Fact
The name of Ubud comes from the Balinese language that is ubad means medicine and considered as a place of "holy inspiration".
What makes this place so attractive is particularly because Ubud has long been known as the heart of the heritage, arts, and culture of Bali since the 1930s.
Not only the annual festivals such as Ubud Food Festival and Ubud Writers and Reader Festival, but you also can visit the historical palace, temples, and museums, and shopping in the famous art market.
Most of this area is surrounded by rice paddies, small farms, and agricultural activities.
Location
Ubud has located in northern Denpasar. It is a district in Gianyar, one of the busy and beautiful tourist attractions in Bali beside Seminyak and Kuta. This place about 9.75 km from Gianyar.
It has 8 villages that can be explored. Ubud endowed with cool air that is fit for you who are looking for clean air while strolling the place by walking or using other transportation modes. 
History 
Ubud was formed when Cokorda Gede Sukawati established the branch of the Sukawati royal family in the late 19th century. Afterward, in 1900, Ubud, along with the Gianyar Kingdom became Dutch protectorate and focused on religion and culture as a way of life.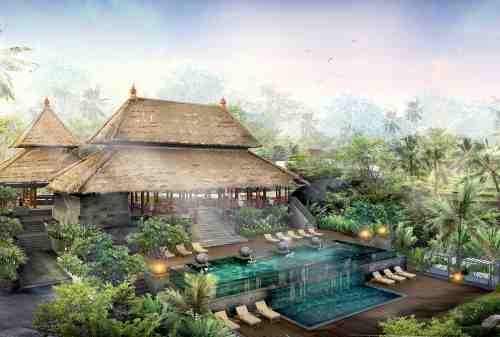 [Read: 2 Adorable Plaves in Yogyakarta That Everyone Should Enjoy]
In the 1930s, Western artists and intellectuals visited the place such as Walter Spies, Colin McPhee, and Rudolf Bonnet after invited by the descendant of Cokorda.
These artists and intellectuals were encouraged local art with new ideas and techniques. Furthermore, they also helped to display and promote Balinese culture throughout the world.
What To Explore 
There are so many tourist attractions in Ubud, Bali. You can explore so many places.
#1 Puri Saren Ageng
Puri Saren Ageng or Ubud Royal Palace is one of the temples that you can explore. The splendor of this temple cannot be hide so you can easily reach this site for it is located in Jalan Raya Ubud.
[Read: 16 Top Attractions You Must Visit In Flores Indonesia ]
The temple is home for the local royal family that influences the people life religiously and culturally. You can wander around this temple whilst struck your eyes with architecture and beautiful ornaments of this temple.
Not to mention of staying until the evening to watch traditional dance performances.
#2 Pura Taman Saraswati
Ubud is endowed with many exquisite temples. One of these temples is Pura Taman Saraswati.
Located in Jalan Kajeng, this temple was built to honor Saraswati as the Hindu goddess of knowledge and arts by local stone sculptor and architect, I Gusti Nyoman Lempad in the 1950s.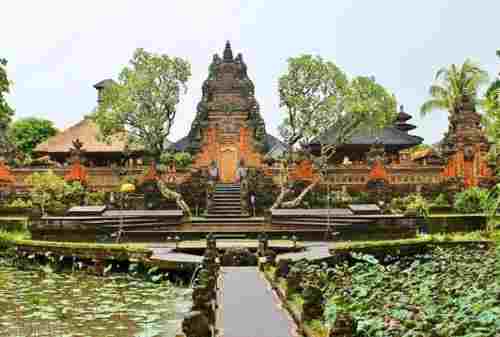 [Read: Kawah Ijen: Challenging Yet Exciting Hike To Ijen Blue Fire ]
This temple is beautified with a stunning water garden full of pink lotuses blossoms. While you admire the gorgeous and well-crafted of the garden and architecture, you can have dinner in Café Lotus that cost you a little.
In addition, you will be entertained by frequent traditional dance performances in the evening.
#3 Neka Art Museum
Prominent as the heart of art, Ubud is the home for many museums and galleries from various and prodigious artists, painters and sculptors. If you want to learn about the history of art in Bali, you are in the right place.
This museum consists of 6 pavilions that represent different themes and styles of paintings.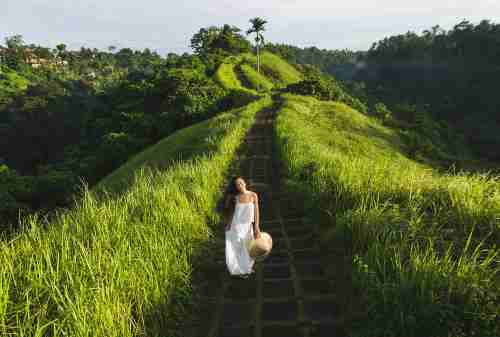 [Read: 9 Ways To Manage Money Well For Young Adults]
Founded by an art lover Wayan Suteja Neka, you can adore the collections of painting ranges from contemporary art to local styles such as Ubud and Batuan styles.
It is placed in Jalan Raya Campuhan, Kedewatan village, so you can easily find the site by driving for only a few minutes from Ubud.
#4 Blanco Renaissance Museum
The other museum for one who really loves art and wants to explore in Ubud is the Blanco Renaissance Museum.
The place that used to be home for Spanish artists Antonio Blanco, is now home for his collections of paintings, illustrated poetry, collages and lithographic art and several paintings from his son Mario.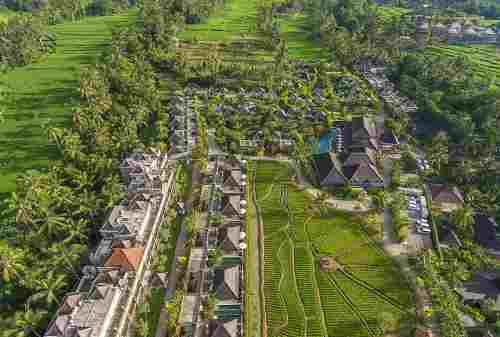 [Read: 12 Helpful Shopping Tips On The Holiday Season]
Most of his main subject of paintings is a portrait of women, among them were his wife and daughter. In this museum you can also find café, gift shop and Blanco's temple.
Moreover, you can find pleasure through walking in the garden and pleased by beautiful species of birds.
#5 Monkey Forest (Mandala Wisata Wanara Wana)
This is one of the must-see attractions in Ubud. Monkey Forest is located in Jalan Monkey Forest, Padangtegal. It is a sanctuary for more than 700 long-tailed Balinese macaques and for 115 different species of trees.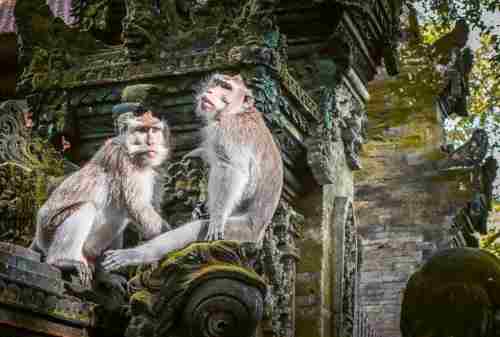 [Read : 6 Causes Of Impulse Buying and How to Resolve It  ]
While you enjoying see the macaques, be careful with your stuff especially with the shiny objects, because several macaques can steal them and run off in flash. If this happens to you, you can ask the staff for help.
Not only that, but you also can explore the three temples that existed since the 14th century, Pura Dalem Agung, Pura Beji, and Pura Prajapati as a funeral temple.
#6 Campuhan Ridge Walk
If you want to take pleasure by trekking in green fields and inhale the fresh air while strolling around between rice paddies and river valleys, you can take the path down from Jalan Raya Campuhan to start your journey to Campuhan Ridge.
Campuhan means 'Where Two Rivers Meet', in which confluence of Wos River and Cerik River. The trek is about 7 km or two and a half hours.
The best time to explore the Campuhan Ridge Walk is definitely early morning and late afternoon, which is you will see the sun rises and downs and the skies show their beautiful colors, even more, you can take advantage to inbreathe the fresh air.
Don't worry about taking rest for a moment because there is a small café in here.
#7 Ubud Art Market
This famous market has become well-known among tourists because it was in the Hollywood movie, Eat Pray Love, where Julia Roberts and Javier Bardem strolled this market.
If you want to find artistic and unique souvenirs and handicrafts, you are in the right market. This market is placed in the center of Ubud and opens daily, so you can easily find it and come whenever you want.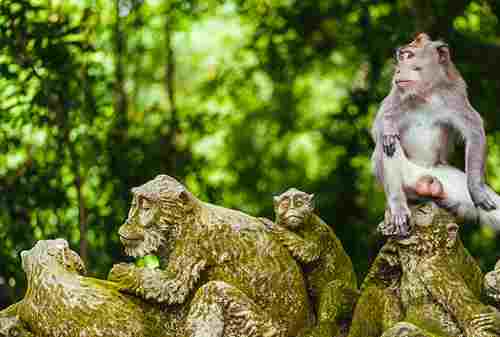 [Read: Try This 4 Internal Motivations To Find Your Way To Be Courageous]
This market is divided into two areas. The western area is the center of the art market and the traditional area is used to sell daily needs.
You can find various handicrafts and souvenirs range from hats, baskets, and bags made from rattan or bamboo, kites, Balinese-style paintings, handmade woven bags, woodcarvings, statues, light shirt to silk scarves.
How To Get to Ubud 
Here are several options to get to Ubud:
#Route 1
Take a flight to I Gusti Ngurah Rai International Airport located in Tuban or in southern Denpasar  – from the airport, take a taxi or car to Ubud. It is about 60 minutes to get to Ubud from the airport.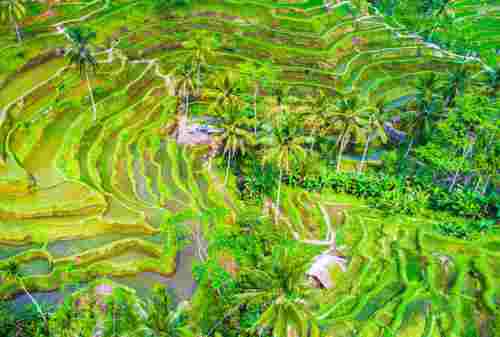 [Read: 6 Most Luxurious Apartments With Deluxe Amenities In Jakarta 2019]
The airport is an international airport where there are flights from Australia, Singapore, Thailand, Japan, etc.
For a traveler who comes from Europe: take a flight to Singapore –  take a direct flight to Denpasar. It also has flights from all major cities in Indonesia.
#Route 2
For you who come from Jakarta: take the train from Gambir Station into Pasar Turi Station, Surabaya – take the bus that will bring you to Ketapang Seaport (usually the bus will depart at about 4.00 pm.
So, you can take some times to rest and enjoy the foods near the station before you continue the trip to Ketapang Seaport) – take a trip to Gilimanuk ferry port with a ferry boat (takes 30 minutes).
During your trip with the boat, you can take pleasure in the picturesque view of the Bali Strait, the wind, the smell of beach and the sound of waves. The trip from Gilimanuk to Ubud is about three and a half hours by bus.
Where To Stay
Now here are some options of affordable yet delightful places to stay during your visit.
#1 Ubud Tropical Garden
This resort is only 15 minutes to the center of Ubud, so you can easily reach the attractions, market, shopping, spa, and restaurants. The resort has a stunning view to the green fields of rice paddies.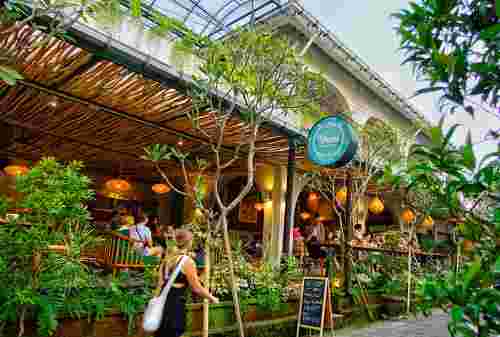 [Read: 5 Important Reasons Why You Should Visit Borobudur Temple ]
It is suited for you who need a tranquil place during your stay in Ubud. Every room has a good balcony or private patio to enjoy the pool and garden. In addition, you can relax while getting a massage with Bali's massage style.
#2 Villa D'Bisma
The villa is surrounded by beautiful scenery from the natural panorama, so it is a good place to sit and enjoy the afternoon nuance while taking a picture.
This villa only costs you a little, and with that, you can spend nights while swimming and relaxing on the outside. This place is only 1,2 km to Ubud Market.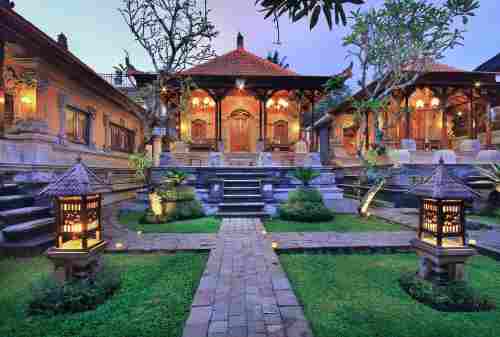 [Read: 12 Thrilling Activities You Should Try in Lake Toba Indonesia]
#3 Hotel Tjampuhan & Spa
It is a hotel with historic style. It became legend because Walter Spies, a painter, musicologist, composer, and curator stayed here. Each room has different styles and typical artistics of Bali's cultural heritage.
This hotel has natural therapeutic water spa, and you can also have a bath in hot or cold spring water Jacuzzi in stone cave.
Conclusion 
Ubud is the place where heaven and earth collide and produce the life of the people that coexist with the beautiful nature through arts and cultures in history that is never obsolete to tell.
Download a financial planning Application from Finansialku to help you track your money by the link below.
Do you need help to plan a trip? You can watch a video by Finansialku!
You won't regret spending your entire holiday in Ubud. To prepare for the budget, download Finansialku application to calculate easily.
It's now available also for iOs. Tag your friends who wants to visit Ubud also.
References:
Admin. 25 Best Things To Do In Ubud (Bali). Thecrazytourist.com. https://tinyurl.com/wkhtk44.
Ari Gunadi. 37 Best Things To Do In Ubud. Au.hotels.com. https://tinyurl.com/t42g9yy.
Admin. Wisata Ubud Bali Dan Sekitarnya – Daya Tarik, Tiket Masuk, Dan Peta Lokasi. Rentalmobilbali.net. https://tinyurl.com/tnqu9lk.
Source of Pictures:
Bali 01 – https://bit.ly/2yJEKd0
Bali 02 – https://bit.ly/2wna4NM
Bali 03 – https://bit.ly/2xdBCWb
Bali 04 – https://bit.ly/2URRHKj
Bali 05 – https://bit.ly/3e0vXU6
Bali 06 – https://bit.ly/2JLaZe7
Bali 07 – https://bit.ly/2xX3oXe
Bali 08 – https://bit.ly/2UVvUlb
Bali 09 – https://bit.ly/2x196Y1
Bali 10 – https://bit.ly/3c4nygO
Bali 11 – https://bit.ly/2USQMJA