Rehat sejenak dan atasi rasa penat Anda dengan menyimak kata-kata bijak Bruce Lee yang akan mendorong semangat Anda kembali.
Ayo bangkit dan semakin bersinar meraih kesuksesan yang telah Anda impikan.
Selamat membaca dan selamat meraih mimpi sukses Anda!
Rubrik Finansialku

Sosok Bruce Lee
Bruce Lee adalah seorang seniman bela diri terkenal, aktor dan juga filsuf yang lahir pada tanggal 27 November 1940 di Chinatown, San Francisco.
Bruce Lee dibesarkan di Hong Kong dan kembali ke Amerika Serikat untuk kuliah. Di tempat kuliahnya itulah Bruce Lee belajar filsafat di University of Washington.
Bruce Lee mulai mengajar seni bela diri dan membuka sekolahnya sendiri tempat dia melatih beberapa orang terkemuka di Hollywood.
Dalam berkarier sebagai seorang aktor, Bruce Lee berperan dalam Film The Green Hornet dan memamerkan keahliannya dalam berakting dan seni bela diri, termasuk dalam beberapa film seni bela diri terkenal seperti Way of the Dragon dan Enter the Dragon.
Aktor yang digemari oleh dunia dalam seni bela dirinya ini meninggal pada tahun 1973 di usianya yang baru menginjak 33 tahun karena edema serebral setelah mengalami reaksi alergi terhadap obat pereda nyeri.
Miliki panduan yang jelas dalam melakukan investasi dengan men-download ebook Gratis Panduan Berinvestasi bagi Pemula dari Finansialku berikut ini:
Gratis Download Ebook Panduan Investasi Emas untuk Pemula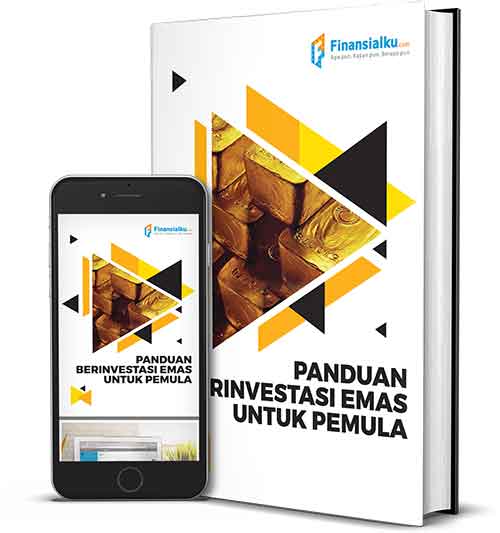 Kata-kata Bijak Bruce Lee
Ia tidak hanya meninggalkan kenangan melalui setiap karya filmnya, tetapi Bruce Lee juga dikenang karena kata-kata bijaknya yang memberikan semangat motivasi bagi para penggemarnya.
#1 "Ever since I was a child I have had this instinctive urge for expansion and growth. To me, the function and duty of a quality human being is the sincere and honest development of one's potential."
"Sejak saya masih kecil, saya memiliki dorongan naluriah untuk berekspansi dan bertumbuh. Bagi saya, fungsi dan tugas manusia yang berkualitas adalah pengembangan potensi seseorang yang tulus ​​dan jujur."
#2 "I fear not the man who has practiced 10,000 kicks once, but I fear the man who has practiced one kick 10,000 times."
"Saya tidak takut kepada orang yang telah berlatih 10.000 macam tendangan, tapi saya takut orang yang telah berlatih satu tendangan selama 10.000 kali."
#3 "The more we value things, the less we value ourselves."
"Semakin kita menghargai sesuatu, semakin kita menghargai diri kita sendiri."
#4 "Mistakes are always forgivable, if one has the courage to admit them."
"Kesalahan akan selalu dimaafkan, jika seseorang memiliki keberanian untuk mengakuinya."
#5 "I am learning to understand rather than immediately judge or to be judged. I cannot blindly follow the crowd and accept their approach. I will not allow myself to indulge in the usual manipulating game of role creation. Fortunately for me, my self-knowledge has transcended that and I have come to understand that life is best to be lived and not to be conceptualized. I am happy because I am growing daily and I am honestly not knowing where the limit lies. To be certain, every day there can be a revelation or a new discovery. I treasure the memory of the past misfortunes. It has added more to my bank of fortitude."
"Saya belajar memahami daripada segera menghakimi atau dihakimi. Saya tidak bisa membabi buta mengikuti orang banyak dan menerima tanggapan mereka. Saya tidak akan membiarkan diri saya menikmati permainan menciptakan manipulasi peran yang biasa. Untungnya bagi saya, pengetahuan dalam diri saya telah melampaui itu dan saya telah memahami bahwa kehidupan adalah yang terbaik untuk dijalani dan tidak dikonseptualisasikan. Saya senang karena saya tumbuh setiap hari dan sejujurnya saya tidak tahu di mana batasan untuk berhenti bertumbuh. Sebenarnya, setiap hari akan selalu ada ilham atau penemuan baru. Saya menghargai ingatan tentang kemalangan (kegagalan) di masa lalu. Pengalaman itu telah menambahkan keteguhan hati dalam diri saya."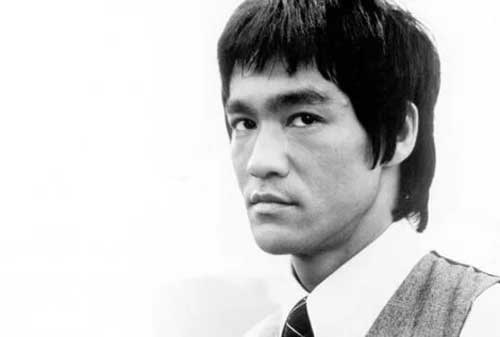 [Baca Juga: Menggapai Kesuksesan Melalui Kata Kata Motivasi Zig Ziglar]
#6 "If you spend too much time thinking about a thing, you'll never get it done. Make at least one definite move daily toward your goal."
"Jika Anda menghabiskan terlalu banyak waktu memikirkan sesuatu, Anda tidak akan pernah menyelesaikannya. Buat setidaknya satu gerakan yang pasti setiap hari menuju tujuan Anda."
#7 "A goal is not always meant to be reached, it often serves simply as something to aim at."
"Suatu tujuan tidak selalu dimaksudkan untuk dicapai, sering kali tujuan itu hanya berfungsi sebagai sesuatu untuk diarahkan."
#8 "Love is like a friendship caught on fire. In the beginning a flame, very pretty, often hot and fierce, but still only light and flickering. As love grows older, our hearts mature and our love becomes as coals, deep-burning and unquenchable."
"Cinta itu seperti persahabatan yang terbakar. Pada mulanya nyala apinya sangat cantik, seringkali panas dan ganas, tetapi api itu tetap hanya cahaya dan berkedip. Ketika cinta bertambah tua, hati kita menjadi dewasa dan cinta kita menjadi seperti bara, terbakar hingga ke dalam dan tak terpadamkan."
#9 "Be like water making its way through cracks. Do not be assertive, but adjust to the object, and you shall find a way round or through it. If nothing within you stays rigid, outward things will disclose themselves. Empty your mind, be formless. Shapeless, like water. If you put water into a cup, it becomes the cup. You put water into a bottle and it becomes the bottle. You put it in a teapot it becomes the teapot. Now, water can flow or it can crash. Be water, my friend."
"Jadilah seperti air yang membuat jalan melalui retakan. Jangan terlalu tegas, tetapi sesuaikan dengan objeknya, dan Anda akan menemukan jalan memutar atau melaluinya. Jika tidak ada sesuatu pun di dalam Anda yang tetap kaku, hal-hal lahiriah akan terungkap. Kosongkan pikiran Anda, jadilah fleksibel. Tidak berbentuk, seperti air. Jika Anda memasukkan air ke dalam cangkir, air itu mengikuti bentuk cangkir. Anda memasukkan air ke dalam botol dan air itu mengikuti bentuk menjadi botol. Anda menaruhnya di teko, air itu mengikuti bentuk menjadi teko. Jadi, air bisa saja mengalir atau mengalami kemacetan (tidak dapat mengalir). Jadilah air, temanku."
#10 "Absorb what is useful, Discard what is not, Add what is uniquely your own."
"Serap apa yang berguna, Buang apa yang tidak berguna, Tambahkan apa yang unik dari milik Anda."
#11 "Showing off is the fool's idea of glory."
"Pamer adalah ide memuliakan diri yang bodoh."
#12 "A wise man can learn more from a foolish question than a fool can learn from a wise answer."
"Orang bijak bisa belajar lebih banyak dari pertanyaan bodoh daripada orang bodoh yang hanya bisa belajar dari jawaban yang bijak."
#13 "The possession of anything begins in the mind."
"Kepemilikan apa pun dimulai dari dalam pikiran."
#14 "I'm not in this world to live up to your expectations and you're not in this world to live up to mine."
"Saya hidup di dunia ini bukan untuk memebuhi harapan Anda dan Anda ada di dunia ini bukan untuk memenuhi harapan saya."
#15 "If you always put limit on everything you do, physical or anything else. It will spread into your work and into your life. There are no limits. There are only plateaus, and you must not stay there, you must go beyond them."
"Jika Anda selalu membatasi semua yang Anda lakukan, fisik atau apa pun. Itu akan menyebar ke pekerjaan Anda dan ke dalam hidup Anda. Tidak ada yang namanya batasan. Yang hanya adalah dataran tinggi, dan Anda tidak boleh tetap di sana, Anda harus melampaui mereka."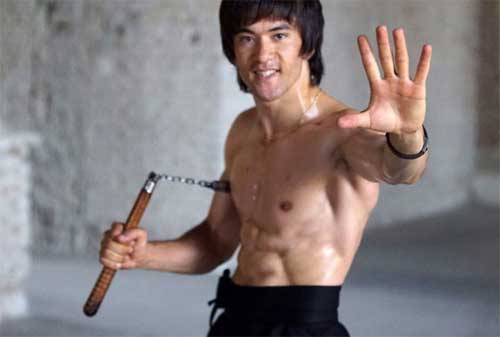 [Baca Juga: Kata Kata Motivasi Howard Schultz yang Menambah Semangat Bisnis]
#16 "Always be yourself, express yourself, have faith in yourself, do not go out and look for a successful personality and duplicate it."
"Jadilah diri sendiri senantiasa, ekspresikan diri Anda, percaya pada diri Anda sendiri, jangan pergi keluar dan mencari kepribadian yang sukses dan menirunya."
#17 "Choose the positive. You have choice, you are master of your attitude, choose the positive, the constructive. Optimism is a faith that leads to success."
"Pilih yang positif. Anda punya pilihan, Anda adalah tuan dari sikap Anda, pilih yang positif, konstruktif. Optimisme adalah iman yang mengarah pada kesuksesan."
#18 "If there is a God, he is within. You don't ask God to give you things, you depend on God for your inner theme."
"Jika ada Tuhan, Dia ada di dalam Anda. Anda tidak meminta Tuhan memberi Anda sesuatu, Anda bergantung pada Tuhan yang ada dalam diri Anda."
#19 "If you don't want to slip up tomorrow, speak the truth today."
"Jika Anda tidak ingin tergelincir besok, bicaralah tentang kebenaran hari ini."
#20 "A good teacher protects his pupils from his own influence."
"Seorang guru yang baik melindungi muridnya dari pengaruhnya sendiri."
#21 "Knowledge will give you power, but character respect."
"Pengetahuan akan memberi Anda kekuatan, tetapi karakter akan menuai kehormanatan."
#22 "Man, the living creature, the creating individual, is always more important than any established style or system."
"Manusia, makhluk hidup, individu yang menciptakan, selalu lebih penting daripada gaya atau sistem yang telah mapan."
#23 "Obey the principles without being bound by them."
"Patuhilah prinsip tanpa terikat oleh mereka."
#24 "It's not what you give, it's the way you give it."
"Ini bukan tentang apa yang Anda berikan, tetapi tentang cara Anda memberikannya."
#25 "A quick temper will make a fool of you soon enough."
"Temperamen yang cepat marah akan membuat Anda bodoh."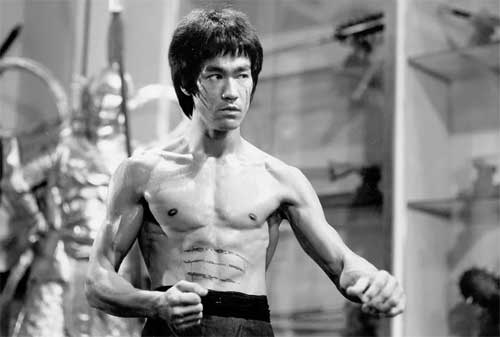 [Baca Juga: Kumpulan Kata Kata Motivasi Usain Bolt yang Membuat Anda Tetap Semangat!]
#26 "Empty your cup so that it may be filled; become devoid to gain totality."
"Kosongkan cangkir Anda sehingga ada kemungkinan untuk diisi; menjadi hampa untuk mendapatkan totalitas."
#27 "If you want to learn to swim jump into the water. On dry land no frame of mind is ever going to help you."
"Jika Anda ingin belajar berenang, lompat ke dalam air. Di tanah kering, tidak ada kerangka pikiran yang akan membantu Anda."
#28 "Know the difference between a catastrophe and an inconvenience. To realize that it's just an inconvenience, that it is not a catastrophe, but just an unpleasantness, is part of coming into your own, part of waking up."
"Ketahuilah perbedaan antara malapetaka dan ketidaknyamanan. Untuk menyadari bahwa itu hanya ketidaknyamanan, itu bukan malapetaka, tetapi hanya ketidaknyamanan, adalah bagian yang datang kepada diri Anda, bagian dari kesadaran."
#29 "For it is easy to criticize and break down the spirit of others, but to know yourself takes a lifetime."
"Sangat mudah untuk mengkritik dan menghancurkan semangat orang lain, tetapi untuk mengetahui diri Anda itu membutuhkan waktu seumur hidup."
#30 "Take no thought of who is right or wrong, or who is better than. Be not for or against."
"Jangan pikirkan siapa yang benar atau salah, atau siapa yang lebih baik. Jangan mendukung atau menentang."
#31 "To spend time is to pass it in a specified manner. To waste time is to expend it thoughtlessly or carelessly. We all have time to either spend or waste and it is our decision what to do with it. But once passed, it is gone forever."
"Menghabiskan waktu berarti melewatkannya dengan cara tertentu. Membuang waktu adalah menghabiskannya tanpa pikir panjang atau sembarangan. Kita semua punya waktu untuk membelanjakan atau menghambur-hamburkannya dan itu adalah keputusan kita untuk melakukan apa yang harus dilakukan. Tapi setelah berlalu, waktu itu hilang selamanya."
#32 "The less effort, the faster and more powerful you will be."
"Semakin sedikit usaha, semakin cepat dan semakin kuat kekuatan Anda."
#33 "Self-knowledge involves relationship. To know oneself is to study one self in action with another person. Relationship is a process of self evaluation and self revelation. Relationship is the mirror in which you discover yourself – to be is to be related."
"Pengetahuan diri melibatkan hubungan. Untuk mengetahui diri sendiri adalah mempelajari diri sendiri dalam tindakan dengan orang lain. Hubungan adalah proses evaluasi diri dan penyataan diri. Hubungan adalah cermin di mana Anda menemukan diri Anda sendiri – menjadi ada hubungannya."
#34 "Life is never stagnation. It is constant movement, un-rhythmic movement, as we as constant change. Things live by moving and gain strength as they go."
"Hidup tidak pernah stagnasi. Ini adalah gerakan konstan, gerakan yang tidak berirama, seperti kita yang merupakan perubahan konstan. Semua hal hidup dengan bergerak dan mendapatkan kekuatan saat mereka pergi."
#35 "Art calls for complete mastery of techniques, developed by reflection within the soul."
"Seni memanggil untuk penguasaan teknik yang lengkap, yang dikembangkan oleh refleksi di dalam jiwa."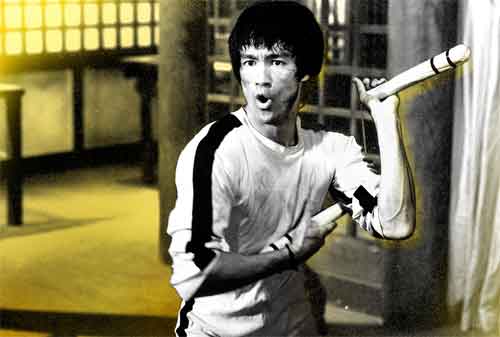 [Baca Juga: Mengenang Kata Kata Mutiara Leonardo Da Vinci yang Penuh Makna]
#36 "The doubters said, 'Man can not fly,' The doers said, 'Maybe, but we'll try,' And finally soared In the morning glow While non-believers Watched from below."
"Orang-orang yang ragu berkata, 'Manusia tidak bisa terbang,' Para pelaku berkata, 'Mungkin, tapi kami akan mencoba,' Dan akhirnya melambung Dalam cahaya pagi Sementara orang yang tidak percaya Menonton dari bawah."
#37 "Life's battles don't always go to the stronger or faster man. But sooner or later the man who wins, is the man who thinks he can."
"Pertarungan kehidupan tidak selalu pergi ke pria yang lebih kuat atau lebih cepat. Tapi cepat atau lambat orang yang menang, adalah orang yang berpikir dia bisa."
#38 "The key to immortality is first living a life worth remembering."
"Kunci menuju keabadian adalah pertama-tama menjalani kehidupan yang patut diingat."
#39 "Notice that the stiffest tree is most easily cracked, while the bamboo or willow survives by bending with the wind."
"Perhatikan bahwa pohon paling keras adalah yang paling mudah retak, sementara bambu atau pohon willow bertahan dengan membengkokkan diri bersama dengan angin."
#40 "Take things as they are. Punch when you have to punch. Kick when you have to kick."
"Ambil barang sesuai keberadaannya. Pukul ketika Anda harus memukul. Tendang saat Anda harus menendang."
#41 "It's not the daily increase but daily decrease. Hack away at the unessential."
"Bukan peningkatan harian tetapi penurunan harian. Singkirkan yang tidak penting."
#42 "Many people dedicate their lives to actualizing a concept of what they should be like, rather than actualizing themselves. This difference between self-actualization and self-image actualization is very important. Most people live only for their image."
"Banyak orang mendedikasikan hidup mereka untuk mengaktualisasikan konsep seperti apa mereka seharusnya, daripada mengaktualisasikan diri. Perbedaan antara aktualisasi diri dan aktualisasi citra diri ini sangat penting. Kebanyakan orang hanya hidup untuk citra mereka."
#43 "Use only that which works, and take it from any place you can find it."
"Gunakan hanya yang berfungsi, dan ambil dari mana saja Anda dapat menemukannya."
#44 "Boards don't hit back."
"Papan tidak memukul balik."
#45 "The stillness in stillness is not the real stillness; only when there is stillness in movement does the universal rhythm manifest."
"Keheningan dalam keheningan bukanlah keheningan sejati; hanya ketika ada keheningan dalam gerakan yang mewujudkan ritme universal."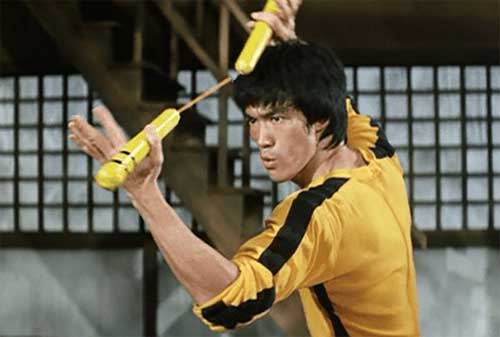 [Baca Juga: Kata Kata Mutiara Pak Soekarno, Presiden Pertama RI]
#46 "Everything you do, if not in a relaxed state will be done at a lesser level than you are proficient. Thus the tensed expert marksman will aim at a level less than his/her student."
"Segala sesuatu yang Anda lakukan, jika tidak dalam keadaan rileks akan dilakukan pada tingkat yang lebih rendah daripada kemampuan Anda. Jadi penembak ahli yang tegang akan mengarah pada level yang lebih rendah dari muridnya."
#47 "Knowing is not enough, we must apply. Willing is not enough, we must do."
"Mengetahui tidak cukup, kita harus mengaplikasikannya. Bersedia tidak cukup, kita harus melakukan."
#48 "When one has reached maturity in the art, one will have a formless form. It is like ice dissolving in water. When one has no form, one can be all forms; when one has no style, he can fit in with any style."
"Ketika seseorang telah mencapai kedewasaan dalam seni, seseorang akan nampak tak berbentuk. Itu seperti es yang larut dalam air. Ketika seseorang tidak memiliki bentuk, seseorang dapat menjadi semua bentuk; ketika seseorang tidak memiliki gaya, dia bisa cocok dengan gaya apa pun."
#49 "The athlete who is building muscles though weight training should be very sure to work adequately on speed and flexibility at the same time. In combat, without the prior attributes, a strong man will be like the bull with its colossal strength futilely pursuing the matador or like a low-geared truck chasing a rabbit."
"Atlet yang membangun otot meskipun latihan beban harus sangat yakin untuk bekerja secara memadai pada kecepatan dan fleksibilitas pada saat yang bersamaan. Dalam pertempuran, tanpa mengenakan atribut, orang yang kuat akan seperti banteng dengan kekuatan kolosalnya yang dengan sia-sia mengejar si matador atau seperti truk berleher rendah mengejar kelinci."
#50 "You just wait. I'm going to be the biggest Chinese Star in the world."
"Anda tunggu saja. Saya akan menjadi Bintang China terbesar di dunia."
#51 "What you habitually think largely determines what you will ultimately become."
"Apa yang biasanya Anda pikirkan sangat menentukan diri anda pada akhirnya."
#52 "Life is wide, limitless. There is no border, no frontier."
"Hidup itu luas, tanpa batas. Tidak ada batas, tidak ada batas."
#53 "The spirit of the individual is determined by his dominating thought habits."
"Semangat individu ditentukan oleh kebiasaan pikirannya yang mendominasi."
#54 "To me, the extraordinary aspect of martial arts lies in its simplicity. The easy way is also the right way, and martial arts is nothing at all special; the closer to the true way of martial arts, the less wastage of expression there is."
"Bagi saya, aspek seni bela diri yang luar biasa terletak pada kesederhanaannya. Cara mudahnya juga merupakan cara yang benar, dan seni bela diri sama sekali tidak istimewa; semakin dekat dengan seni bela diri yang sebenarnya, semakin sedikit pemborosan ekspresi yang ada."
#55 "The knowledge and skills you have achieved are meant to be forgotten so you can float comfortably in emptiness, without obstruction."
"Pengetahuan dan keterampilan yang Anda capai dimaksudkan untuk dilupakan sehingga Anda dapat mengapung dengan nyaman dalam kekosongan, tanpa halangan."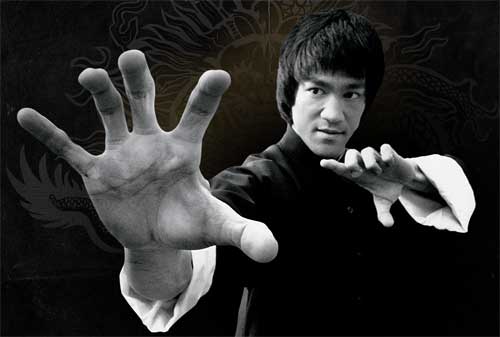 [Baca Juga: Kata Kata Mutiara Kehidupan dari Mukesh Ambani, Orang Terkaya di India]
#56 "Fear comes from uncertainty; we can eliminate the fear within us when we know ourselves better. As the great Sun Tzu said: "When you know yourself and your opponent, you will win every time. When you know yourself but not your opponent, you will win one and lose one. However, when you do not know yourself or your opponent, you will be imperiled every time."
"Ketakutan berasal dari ketidakpastian; kita dapat menghilangkan rasa takut di dalam diri kita ketika kita mengenal diri sendiri lebih baik. Seperti yang dikatakan Sun Tzu yang hebat: "Ketika Anda mengenal diri sendiri dan lawan Anda, Anda akan menang setiap saat. Ketika Anda mengenal diri sendiri tetapi bukan lawan Anda, Anda akan memenangkan satu dan kehilangan satu. Namun, ketika Anda tidak mengenal diri sendiri atau lawan Anda, Anda akan terancam setiap kali."
#57 "Don't fear failure. Not failure, but low aim, is the crime. In great attempts it is glorious even to fail."
"Jangan takut gagal. Bukan kegagalan, tetapi tujuan rendah, adalah kejahatan. Dalam upaya yang luar biasa, itu bahkan luar biasa gagal."
#58 "Don't get set into one form, adapt it and build your own, and let it grow, be like water."
"Jangan menyatu dalam satu bentuk, sesuaikan, dan bangun sendiri, dan biarkan tumbuh, seperti air."
#59 "Do not be tense, just be ready, not thinking but not dreaming, not being set but being flexible. It is being "wholly" and quietly alive, aware and alert, ready for whatever may come."
"Jangan tegang, bersiaplah, tidak berpikir tetapi tidak bermimpi, tidak diatur tetapi bersikap fleksibel. Itu adalah menjadi "sepenuhnya" dan hidup dengan tenang, sadar dan waspada, siap untuk apa pun yang mungkin akan datang."
#60 "Using no way as a way, having no limitation as limitation."
"Tidak menggunakan cara sebagai cara, tidak memiliki batasan sebagai batasan."
#61 "I am not teaching you anything. I just help you to explore yourself."
"Saya tidak mengajarkan Anda apa pun. Saya hanya membantu Anda untuk mengeksplorasi diri Anda sendiri."
#62 "Forget about winning and losing; forget about pride and pain. Let your opponent graze your skin and you smash into his flesh; let him smash into your flesh and you fracture his bones; let him fracture your bones and you take his life! Do not be concerned with escaping safely – lay your life before him!!"
"Lupakan tentang menang dan kalah; lupakan tentang kesombongan dan rasa sakit. Biarkan lawan menyentuh kulit Anda dan Anda menabrak dagingnya; biarkan dia menabrak daging Anda dan Anda mematahkan tulang-tulangnya; biarkan dia mematahkan tulang Anda dan Anda mengambil nyawanya! Jangan khawatir melarikan diri dengan aman – letakkan hidup Anda di hadapannya!!"
Anda bisa menjadi agen penyebar inspirasi positif dengan membagikan artikel di atas atau berbagai artikel inspirasi kisah sukses dan kata-kata bijak dari Finansialku kepada rekan-rekan atau kenalan Anda!
Jika Anda membutuhkan konsultasi tentang perencanaan keuangan pribadi, keluarga atau bisnis, Anda dapat menghubungi perencana keuangan Finansialku yang siap menolong Anda.
Kata-kata bijak Bruce Lee manakah yang menginspirasi Anda?
Berikan tanggapan Anda mengenai kata-kata Bruce Lee yang memberi Anda semangat motivasi untuk bangkit dari keterpurukan melalui kolom yang tersedia di bawah ini! Terima kasih!
Sumber Referensi:
Alec. 15 Februari 2018. 40 Bruce Lee Quotes That Will Change Your Life. Allthatsinteresting.com – https://goo.gl/qq33RJ
Quote Ambition. Top 70 Bruce Lee Quotes And Sayings. Quoteambition.com – https://goo.gl/rqMrZV
Motivation Grid. 20 Februari 2014. 11 Powerful Bruce Lee Quotes You Need To Know. Motivationgrid.com – https://goo.gl/gaJNhj
Hannah Hutyra. 114 Bruce Lee Quotes That Will Trigger Personal Growth. Keepinspiring.me – https://goo.gl/NXd6DB
Goal Cast. 20 Juli 2017. Top 20 Most Inspiring Bruce LeeQuotes. Goalcast.com – https://goo.gl/UCXKDn
Sumber Gambar:
Kata Kata Bijak Bruce Lee 01 – https://goo.gl/zSJoJn

Kata Kata Bijak Bruce Lee 02 – https://goo.gl/cxbMdp

Kata Kata Bijak Bruce Lee 03 – https://goo.gl/LYXRfD

Kata Kata Bijak Bruce Lee 04 – https://goo.gl/wv4pvF

Kata Kata Bijak Bruce Lee 05 – https://goo.gl/GP63PB

Kata Kata Bijak Bruce Lee 06 – https://goo.gl/XArsfb

Kata Kata Bijak Bruce Lee 07 – https://goo.gl/m4YiQa