Ingat Dwayne Johnson si The Rock? Mari simak kata-kata motivasi Dwayne Johnson melalui artikel Finansialku berikut ini.
Selamat membaca dan tangkap inspirasinya!
Rubrik Finansialku

Pegulat Bertalenta Pemain Film – Dwayne Johnson
Siapa yang tak kenal Dwayne Johnson, dengan nama beken The Rock, ia dikenal sebagai seorang pegulat andalan, bahkan ia juga bertalenta dalam bidang akting dan bermain film.
Mengawali karier di bidang perfilman dan akting, Dwayne Johnson sempat berperan dengan peran antagonisnya dalam film perdananya, The Mummy Return. Ia berperan sebagai Scorpion King di tahun 2001.
Tidak hanya memamerkan kebisaannya dalam berakting di film laga fiksi, Dwayne Johnson juga mampu memperlihatkan keluwesannya berakting film ber-genre komedi.
Di tahun 2005, ia membintangi film komedi pertamanya yang berjudul Be Cool dan pada tahun 2007, ia kembali ditawari untuk membintangi film komedi lainnya, The Game Plan.
[Baca Juga: 50+ Kata-kata Motivasi Richard Branson yang Membangkitkan Semangat Bisnis Anda!]
Kariernya dalam bermain film semakin menanjak dan ia dibanjiri dengan tawaran bermain film, salah satunya ia membintangi film sekuel yang berjudul Fast Furious dalam serinya yang ke-6.
Talentanya dalam berakting semakin dilirik oleh banyak produser film sehingga bayarannya dalam berakting dihargai tinggi.
Setidaknya selama lebih dari 17 tahun berkarier di dunia akting, Dwayne Johnson berhasil menorehkan prestasi di lebih dari 30 judul film.
Gratis Download Ebook Perencanaan Keuangan untuk Umur 20 an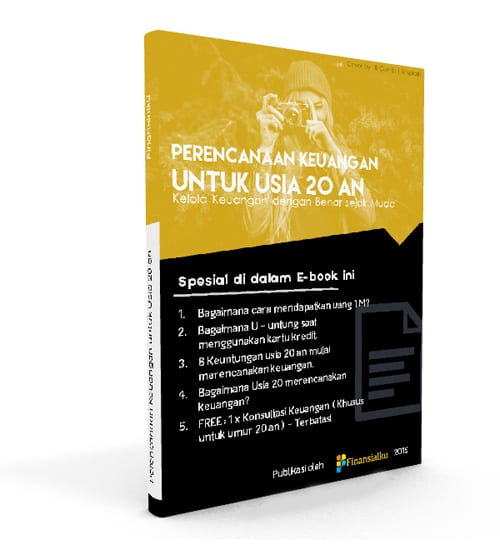 Kata-kata Motivasi Dwayne Johnson
Temukan inspirasi sukses dari kata-kata motivasi sang bintang, Dwayne Johnson berikut ini:
#1 All successes begin with Self-Discipline. It starts with you.
Semua kesuksesan dimulai dengan disiplin diri. Itu dimulai dengan dirimu.
#2 Don't be afraid to be ambitious about your goals. Hard work never stops. Neither should your dreams.
Jangan takut untuk berambisi tentang tujuanmu. Kerja keras tidak pernah berhenti. Begitu juga dengan impianmu.
#3 I like to use the hard times of the past to motivate me today.
Saya suka menggunakan masa-masa sulit di masa lalu untuk memotivasi saya hari ini.
#4 Not only do I think being nice and kind is easy, but being kind, in my opinion is important.
Menurut saya, bersikap baik itu itu tidak hanya mudah, tetapi bersikap baik menurut saya juga penting.
#5 One of the most important things you can accomplish is just being yourself.
Salah satu hal terpenting yang dapat kamu capai adalah menjadi dirimu sendiri.
#6 The first step to achieving your goal, is to take a moment to respect your goal. Know what it means to you to achieve it.
Langkah pertama untuk mencapai tujuanmu, adalah mengambil waktu sejenak untuk menghargai tujuanmu itu. Ketahuilah apa arti pencapaian tujuan itu bagimu.
#7 The wall! Your success is on the other side. Can't jump over it or go around it. You know what to do.
Dinding! Keberhasilan Anda di sisi lain. Tidak bisa melompati atau mengelilinginya. Kamu tahu apa yang harus dilakukan.
#8 There is no substitute for hard work. Always be humble and hungry.
Tidak ada yang bisa menggantikan kerja keras. Jadilah selalu rendah hati dan lapar dengan keberhasilan.
#9 We do today what they won't, so tomorrow we accomplish what they can't.
Kita melakukan apa yang tidak mereka lakukan hari ini, jadi besok kita akan mencapai apa yang tidak mereka dapat capai.
#10 When life puts you in touchy situations, don't say "Why Me?" Just say "Try Me".
Ketika hidup menempatkanmu dalam situasi yang tidak menguntungkan, jangan katakan "Kenapa ini terjadi pada saya?" Katakan saja "Coba saja aku".
[Baca Juga: Inspirasi Bisnis Kreatif Kisah UMKM Sandal Jepit Mengukir Pundi-Pundi Rezeki]
#11 When you walk up to opportunities door, don't knock it… Kick that b*tch in, smile and introduce yourself.
Ketika kamu berjalan ke pintu peluang, jangan mengetuknya … Tendang pintu itu, tersenyum dan perkenalkan dirimu.
#12 With drive and a bit of talent, you can move mountains.
Dengan bergerak maju dan sedikit bakat, kamu dapat memindahkan gunung.
#13 You don't need directions, just point yourself to the top and go!
Anda tidak perlu petunjuk, arahkan dirimu ke atas dan pergi!
#14 Be the person that when your feet touch the floor in the morning the devil says, "Awe sh"t, they're up".
Jadilah orang yang ketika kakimu menyentuh lantai di pagi hari iblis berkata, "Sialan, mereka naik".
#15 If something stands between you and your success – move it. Never be denied.
Jika ada sesuatu yang menghalangimu untuk meraih kesuksesan – pindahkanlah penghalang itu. Jangan pernah mengelak.
#16 In 1995 I had $7 bucks in my pocket and knew two things: I'm broke as hell and one day I won't be.
Pada tahun 1995, saya memiliki US$7 dolar di saku saya dan saat itu saya hanya mengetahui 2 hal: Saya benar-benar bangkrut dan suatu hari saya tidak ingin seperti ini lagi.
#17 Success at anything will always come down to this: focus and effort. And we control both.
Keberhasilan dalam segala hal tidak akan lepas dari hal ini: fokus dan usaha. Dan kita mengendalikan keduanya.
#18 Success isn't always about 'Greatness', it's about consistency. Consistent, hard work gains success. Greatness will come.
Sukses tidak selalu tentang Kebesaran, ini tentang konsistensi. Kerja keras yang konsisten menghasilkan kesuksesan. Kebesaran akan datang dengan sendirinya.
#19 Success isn't overnight. It's when everyday you get a little better than the day before. It all adds up.
Keberhasilan tidak terjadi hanya dalam semalam. Keberhasilan itu adalah proses yang terjadi setiap hari dimana kamu menjadi sedikit lebih baik dari hari sebelumnya. Semuanya bertambah.
#20 Think back 5 years ago. Think of where you're at today. Think ahead 5 years and what you want to accomplish. Be Unstoppable.
Pikirkan kembali 5 tahun yang lalu. Pikirkan di mana kamu berada hari ini. Berpikir ke depan 5 tahun dan apa yang ingin kamu capai. Jadilah seseorang yang sukses tak terbendung.
[Baca Juga: Cara Sederhana Memulai Bisnis Rumah Kost Minim Dana yang Mudah Dipraktikkan]
#21 I grew up in a musical family; the majority of my growing up was done in Hawaii. It's what we do. You sing, you dance, you play ukulele and you drink.
Saya tumbuh dalam keluarga pemusik; sebagian besar masa pertumbuhan saya berada di Hawaii. Itu yang kami lakukan. kamu bernyanyi, menari, bermain ukulele dan minum.
#22 The men I idolized built their bodies and became somebody – like Sylvester Stallone and Arnold Schwarzenegger – and I thought, 'That can be me.' So I started working out. The funny thing is I didn't realize back then that I was having a defining moment.
Orang-orang yang saya idolakan membangun tubuh mereka dan menjadi seseorang – seperti Sylvester Stallone dan Arnold Schwarzenegger – dan saya berpikir, "Saya bisa menjadi seperti itu." Jadi saya mulai berolahraga. Lucunya adalah saya tidak menyadari saat itu bahwa saya sedang mengalami momen yang menentukan.
#23 Football changed my life and it gave me a platform to get out my aggression and it gave me a sense of value.
Sepak bola mengubah hidup saya dan itu memberi saya wadah untuk keluar dari peperangan yang terjadi pada saya dan itu memberi saya nilai.
#24 I like the idea of working in different genres and transcending genres and hopefully finding success, and ultimately make movies people like.
Saya suka ide bekerja dalam film dengan genre yang berbeda dan melampaui genre dan mudah-mudahan menemukan kesuksesan, dan akhirnya membuat film yang disukai orang.
#25 When he speaks to you he speaks with an earnest vibe and an earnest energy.
Ketika dia berbicara kepadamu, dia berbicara dengan getaran yang sungguh-sungguh dan energi yang tulus.
#26 Wrestling was like stand-up comedy for me.
Bagi saya, gulat seperti komedi stand-up.
#27 The one thing I couldn't identify with was the blue cowboy outfit he put on. I was a bit challenged when I was younger to stay on the right path.
Satu hal yang tidak bisa saya kenali adalah pakaian koboi biru yang dikenakannya. Saya sedikit tertantang ketika saya masih muda untuk tetap berada di jalan yang benar.
#28 I want someone who can trust that my big hands are going to take care of them.
Saya ingin seseorang yang dapat percaya bahwa tangan besar saya akan menangani mereka.
#29 I'm very low-key. I don't really blend in, so it's difficult to go out in public. I like to do things that are kind of quiet, whether it's a dinner at my house or a restaurant, or a movie night at home.
Saya tergolong orang yang tidak mau mencolok. Saya tidak benar-benar berbaur, sangat sulit bagi saya untuk tampil di depan umum. Saya suka melakukan hal-hal dengan keadaan agak sepi, entah itu makan malam di rumah saya atau di restoran, atau menonton film di rumah.
#30 My philosophy is, it's always very rewarding when you can make an audience laugh. I don't mind making fun of myself. I like self-deprecating comedy. But I'd like you to laugh with me occasionally, too.
Filosofi saya adalah, selalu sangat bermanfaat ketika Anda dapat membuat penonton tertawa. Saya tidak keberatan mengolok-olok diri sendiri. Saya suka komedi yang mencela diri sendiri. Tapi aku juga ingin kamu tertawa bersamaku sesekali.
[Baca Juga: Mau Untung Besar di Bisnis Waralaba Kesehatan & Kecantikan? Baca Dulu Informasinya]
#31 I like the idea of making a big, fun, adventure type of movie.
Saya suka ide membuat jenis film petualangan yang menyenangkan.
#32 When I was a kid at four years old, that's when I started amateur wrestling with my dad and family. And when that's instilled in you, it never goes away.
Ketika saya masih kecil pada usia empat tahun, saat itulah saya mulai bergulat dengan ayah dan keluarga saya. Dan ketika itu ditanamkan dalam diri Anda, itu tidak pernah hilang.
#33 You don't sign up for a divorce when you get married. It's very painful. But it's taught me a great deal about myself.
Kamu tidak mendaftar untuk bercerai saat menikah. Sangat menyakitkan. Tapi itu mengajari saya banyak hal tentang diri saya.
#34 WWE is a space where I thrived, and I loved, and I still do. I love connecting with an audience; that is the greatest thing about going back to WWE.
WWE adalah ruang di mana saya berkembang, dan saya mencintainya, dan saya masih melakukannya. Saya suka berhubungan dengan penonton; itu adalah bagian terbaik tentang kembali ke WWE
#35 I've always loved the showmanship of professional wrestling. While I love making movies, I love that platform, too.
Saya selalu menyukai kecakapan memainkan pertunjukan gulat profesional. Sementara saya suka membuat film, saya juga menyukai media itu.
#36 My goal was never to be the loudest or the craziest. It was to be the most entertaining.
Tujuan saya adalah tidak pernah menjadi yang paling keras atau paling gila. Tujuan saya adalah menjadi yang paling menghibur.
#37 The road to success and greatness is always paved with consistent hard work. Outwork your competitors, be authentic, and above all else, chase your greatness.
Jalan menuju kesuksesan dan kebesaran selalu diasah dengan kerja keras yang konsisten. Lakukan pekerjaan yang dilakukan oleh saingan Anda, jadilah asli/otentik, dan di atas semua itu, kejar kebesaranmu.
#38 Let your actions do your talking for you.
Tindakanmu mewakili perkataanmu.
#39 Two things happen when an athlete gets injured. Some guys say, ';F*ck it, I'm going to wait it out 3-4 months.' But with me and lots of other athletes, you find your eighth or ninth gear – a gear you've never gone to before – and say, 'I'm going to come back.
Dua hal terjadi ketika seorang atlet terluka. Beberapa orang berkata, 'Kurang ajar, saya akan menunggu 3-4 bulan.' Tetapi bersama saya dan banyak atlet lainnya, Anda menemukan roda gigi kedelapan atau kesembilanmu- sebuah roda gigi yang belum pernah kamu temukan sebelumnya – dan berkata, Aku akan kembali.
#40 Training for me is a metaphor for life, period. The dedication, the determination, the desire, the work ethic, the great successes and the great failures – I take that into life.
Berlatih bagi saya adalah metafora untuk hidup, titik. Dedikasi, tekad, keinginan, etos kerja, kesuksesan besar dan kegagalan besar – saya mewujudkannya dalam kehidupan.
[Baca Juga: 5 Hal Berikut Akan Berbahaya Jika Diabaikan dalam Mengelola Keuangan Imlek 2019]
#41 My work, my goal, my life, it's like a treadmill. And there's no stop-button on my treadmill. Once I get on, I just keep going.
Pekerjaan saya, tujuan saya, hidup saya, itu seperti treadmill. Dan tidak ada tombol berhenti di treadmill saya. Begitu saya melanjutkan, saya terus berjalan.
#42 I'll never, ever be full. I'll always be hungry. Obviously, I'm not talking about food. Growing up I had nothing for such a long time. Someone told me a long time ago and I've never forgotten it, 'Once you've ever been hungry, really, really hungry, then you'll never, ever be full.' So I'll always be hungry in some way, driven and motivated to get what I want.
Saya tidak akan pernah kenyang. Saya akan selalu lapar. Jelas, saya tidak berbicara tentang makanan. Ketika saya tumbuh dewasa, saya tidak memiliki apa-apa untuk waktu yang lama. Seseorang mengatakan kepada saya sejak lama dan saya tidak pernah melupakannya, 'Begitu Anda pernah lapar, benar-benar, sangat lapar, maka Anda tidak akan pernah, kenyang.' Jadi saya akan selalu merasa lapar dengan cara tertentu, didorong dan termotivasi untuk mendapatkan apa yang saya inginkan.
#43 I grew up where, when a door closed, a window didn't open. The only thing I had was cracks. I'd do everything to get through those cracks – scratch, claw, bite, push, bleed. Now the opportunity is here. The door is wide open, and it's as big as a garage.
Saya tumbuh di saat sebuah pintu ditutup, sebuah jendela tidak terbuka. Satu-satunya yang saya miliki adalah retakan. Saya akan melakukan segalanya untuk melewati celah-celah itu – gores, cakar, gigitan, dorong, berdarah. Sekarang kesempatan ada di sini. Pintunya terbuka lebar dan sebesar garasi.
#44 Be humble. Be hungry. And always be the hardest worker in the room.
Jadilah rendah hati. Jadilah lapar atas keberhasilan. Dan selalu menjadi pekerja yang paling bekerja keras di tempat itu.
#45 Blood, sweat, and respect. First two you give. Last one you earn.
Darah, keringat dan rasa hormat. Dua yang pertama kamu berikan. Terakhir yang kamu hasilkan.
#46 It's not about the car your drive. It's about the size of your arm hanging out of the window.
Ini bukan tentang mobil yang kamu kendarai. Ini tentang ukuran lengan yang tergantung di luar jendela.
#47 Keep calm and shut your mouth.
Tetap tenang dan tutup mulut.
#48 If you really want to do something, you'll find a way. If you don't, you'll find an excuse.
Jika kamu benar-benar ingin melakukan sesuatu, kamu akan menemukan caranya. Jika tidak, kamu akan menemukan alasan.
#49 It's simple. Do it.
Itu mudah. Lakukan.
#50 I like to use the hard times of the past to motivate me today.
Saya suka menggunakan masa-masa sulit di masa lalu untuk memotivasi saya hari ini.
[Baca Juga: Sudah Mengatur Keuangan dengan Benar? Jika Anda Saat Ini Berusia 20-an Akhir, Maka Seharusnya Anda Sudah Melakukan Ini]
#51 You either play the game or let the game play you.
Kamu bisa memainkan permainan atau membiarkan permainan itu mempermainkanmu.
#52 Unapologetically push for greater and always disrupt expectations.
Mendesak tanpa harapan untuk harapan yang lebih besar dan selalu mengganggu.
#53 It ain't the 99% who's not putting in the relentless hard work that I care about.
Itu bukan 99% yang tidak melakukan kerja keras tanpa henti yang saya pedulikan.
#54 I never want to just play in the game, I want to change the way the game is played.
Saya tidak pernah ingin hanya bermain dalam permainan, saya ingin mengubah cara permainan yang dimainkan.
#55 Always be you, play chess, not checkers and always play the long game.
Jadilah dirimu sendiri, main catur dan selalu mainkan permainan panjang.
#56 By 23 years old, I failed at achieving the biggest dream of my life. My ass was kicked and I was down – but not out. I refused to give up, got back up and pushed on.
Pada usia 23 tahun, saya gagal mencapai impian terbesar dalam hidup saya. Pantat saya ditendang dan saya jatuh – tetapi tidak keluar. Saya menolak untuk menyerah, bangkit kembali dan terus maju.
#57 Do not go gentle — cause that rent is always due.
Jangan bersikap lembut – karena harga sewa selalu jatuh tempo.
#58 Outwork all competition, be grateful for the grind, don't run from your demons and if it ever becomes personal, then payback's a bitch.
Kerjakan semua kompetisi, bersyukurlah atas kesibukan, jangan lari dari masalahmu dan jika itu menjadi masalah pribadi, maka lakukan pembalasan.
#59 Vision, guts and enthusiasm. Three qualities I feel you always gotta have to have a shot at success.
Visi, keberanian dan antusiasme. Tiga kualitas yang saya rasa kamu harus selalu berhasil.
#60 I have a little belief that success is never unrelenting. And if success is what we chase – then neither are we.
Saya memiliki sedikit keyakinan bahwa kesuksesan tidak pernah berhenti. Dan jika sukses adalah apa yang kita kejar – maka kita juga tidak.
[Baca Juga: Resolusi Tahun 2019: Mengatur Keuangan Rumah Tangga, Begini Caranya!]
#61 Success will always be driven by focus & effort — and we always control both.
Sukses akan selalu digerakkan oleh fokus & upaya – dan kami selalu mengendalikan keduanya.
#62 Two hand philosophy. If I can't earn it, then I don't want it. My hands might be calloused up and scarred up with a knuckle or two missing (poor punching form;) but they're mine and serve as my daily anchors for puttin' in the work.
Filosofi dua tangan. Jika saya tidak bisa mendapatkannya, maka saya tidak menginginkannya. Tangan saya mungkin kapalan dan bekas luka dengan satu atau dua ruas jari yang hilang (bentuk meninju yang buruk;) tetapi mereka milikku dan berfungsi sebagai jangkar harian saya untuk menaruhnya dalam pekerjaan.
#63 Don't focus on the pain. Focus on the progress.
Jangan fokus pada rasa sakit. Fokus pada kemajuan.
#64 Sometimes you find success and sometimes you don't, but my satisfaction is knowing I'll always control my effort with my own two hands.
Terkadang kamu menemukan kesuksesan dan terkadang tidak, tetapi kepuasan saya adalah mengetahui bahwa saya akan selalu mengendalikan usaha saya dengan kedua tangan saya sendiri.
Kata-kata motivasi Dwayne Johnson bagian manakah yang memberikan inspirasi bagimu? Berikan tanggapan dan komentarmu pada kolom yang terletak di bawah ini.
Kamu juga bisa membagikan artikel di atas untuk menginspirasi teman-teman atau kenalanmu.
Sumber Referensi:
Admin. The Rock Success Story. Successstory.com – https://goo.gl/jFdW4y
Admin. Kisah Pahit Hidup Karir Dwayne Johnson. https://goo.gl/4CWDS6
Admin. 28 November 2016. Dwayne Johnson dan Sejumput Prestasi. Trendezia.com – https://goo.gl/4aEJXF
Admin. 10 April 2017. Profil dan Biografi Dwayne Johnson. Profilbos.com – https://goo.gl/q6ZF7u
Alec Bank. 19 Mei 2016. How The Rock Went from Depressed Football Player to Hollywood Mogul. Highsnobiety.com – https://goo.gl/eJZnJb
Gilar Nandana. 22 Juli 2017. Banting Stir dari Pegulat ke Aktor! Ini Dia Kisah Perjalanan Hidup The Rock. Duniagames.com – https://goo.gl/CjD7HS
Joel Brown. 28 Juli 2012. 10 Reasons Why Dwayne 'The Rock' Johnson Is So Successful. Addicted2success.com – https://goo.gl/ApU3ti
Yale Middleton. 27 Desember 2018. 70 Highly Motivational Dwayne "The Rock" Johnson Quotes. Addicted2success.com – https://goo.gl/hpxvic
Sumber Gambar:
Kata-kata Motivasi Dwayne Johnson 1 – https://goo.gl/dbkGWs

Kata-kata Motivasi Dwayne Johnson 2 – https://goo.gl/BEbrej

Kata-kata Motivasi Dwayne Johnson 3 – https://goo.gl/99tbz9

Kata-kata Motivasi Dwayne Johnson 4 – https://goo.gl/SD4D4f

Kata-kata Motivasi Dwayne Johnson 5 – https://goo.gl/g98iK2