Hi, sahabat Finansialku! Pernahkah kamu mendengar kata-kata motivasi Richard Branson? Jika belum, yuk simak kisah hidup dan kata-kata motivasi dari Richard Branson.
Ia adalah seorang yang putus sekolah karena disleksia yang menyerangnya, tapi tetap gigih berjuang untuk meraih sukses. Shall we?
Selamat membaca!
Rubrik Finansialku

Sekilas Tentang Richard Branson
Richard Branson adalah seorang pengusaha sukses dengan perusahaan multinasionalnya, Virgin Group yang ia rintis sejak awal 1970-an dan masih eksis hingga saat ini dengan keuntungan perusahaan miliaran Dollar AS.
Richard Branson dilahirkan pada 18 Juli 1950, di Surrey, Inggris.
Ia sempat berjuang untuk sekolah, namun pada akhirnya ia harus meninggalkan bangku pendidikannya di usia 16. Namun, kerja keras dan tekadnya untuk menjadi orang sukses tak ada yang bisa membendung.
Selain dikenal sebagai seorang yang gigih dalam berbisnis, Richard Branson juga dikenal karena semangat petualangan dan prestasi olahraganya.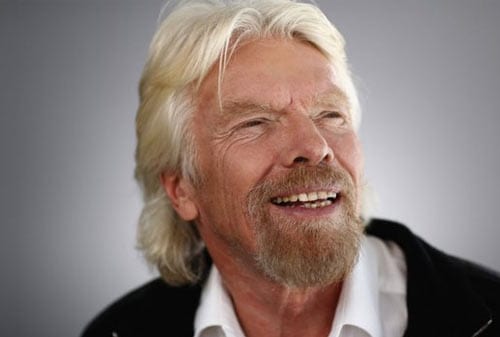 [Baca Juga: 98% Berhasil! Gini Cara Kaya Ala Tony Robbins yang Harus Kamu Lakukan]
Mengawali bisnisnya di Virgin Group sebagai toko sederhana yang menjual rekaman musik bernama, Virgin Records yang menampung lebih dari 400 perusahaan.
Perusahaan secara bertahap berkembang ke Virgin Megastores, Virgin Atlantic Airways, dan banyak lagi.
Richard Branson memulai proyek bisnis di bidang industri musik dan berkembang ke sektor lain, termasuk usaha pariwisata ruang angkasa Virgin Galactic dan menjadikannya seorang miliarder.
Richard Branson memiliki kekayaan bersih sebesar US$4,2 miliar atau setara dengan Rp59,4 triliun. Saat ini ia dinobatkan sebagai orang terkaya ke-4 di Inggris dan salah satu dari sepuluh orang paling berpengaruh di dunia.
Terlepas dari industri utamanya, Richard Branson telah muncul di sejumlah serial televisi dan juga bermain di beberapa film.
Dia adalah bintang dari reality show, 'The Rebel Billionaire: Branson's Quest for the Best' dan juga muncul di berbagai film, 'Around the World in 80 days' dan 'Casino Royale'.
Richard Branson adalah penerima berbagai penghargaan dan saat ini menjadi penyokong beberapa badan amal di seluruh dunia seperti 'Prisoners Abroad' dan 'International Rescue Corps'.
Gratis Download Ebook Pentingnya Mengelola Keuangan Pribadi dan Bisnis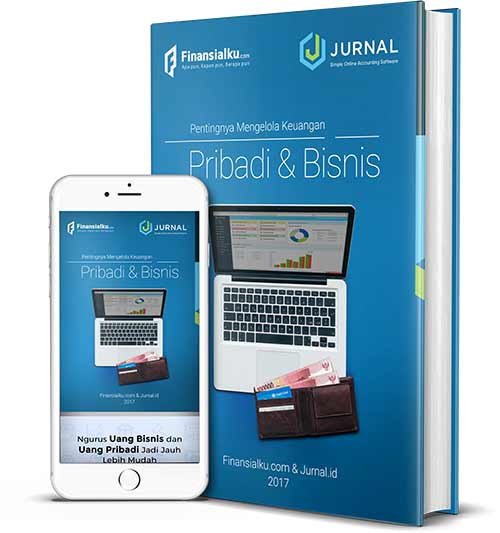 Kata-kata Motivasi Richard Branson
Melihat perjuangannya yang sangat gigih, tentu membuat ia dijadikan sebagai sosok yang banyak dipuja orang.
Ia pun sering memberikan kata-kata motivasi yang diharapkan dapat memotivasi orang-orang di sekelilingnya.
Apa saja kata-kata motivasi yang pernah diberikan olehnya? Berikut ini jawabannya:
#1 "Respect is how to treat everyone, not just those you want to impress."
"Perlakukan semua orang dengan rasa hormat, bukan hanya kepada mereka yang ingin kamu buat mereka terkesan denganmu."
#2 "Building a business is not rocket science, it's about having a great idea and seeing it through with integrity."
"Membangun bisnis bukanlah ilmu sekejap, ini tentang memiliki ide hebat dan mewujudkannya dengan integritas."
#3 "Screw it. Let's do it."
"Persetan. Ayo lakukan."
#4 "Learn from failure. If you are an entrepreneur and your first venture wasn't a success, welcome to the club!"
"Belajar dari kegagalan. Jika kamu seorang wirausaha dan usaha pertamamu tidak sukses, selamat datang di klub!"
#5 "My definition of success? The more you're actively and practically engaged, the more successful you will feel."
"Definisi kesuksesanku? Semakin kamu terlibat aktif dan praktis, semakin kamu akan merasa sukses."
#6 "You don't learn to walk by following rules. You learn by doing, and by falling over."
"Kamu tidak belajar berjalan dengan mengikuti aturan. Kamu belajar dengan mempraktikan dan mengalami kegagalan."
#7 "Happiness is the secret ingredient for successful businesses. If you have a happy company it will be invincible."
"Kebahagiaan adalah resep rahasia untuk bisnis yang sukses. Jika kamu memiliki perusahaan yang bahagia, perusahaanmu itu tidak akan terkalahkan."
#8 "There is no greater thing you can do with your life and your work than follow your passions – in a way that serves the world and you."
"Tidak ada hal yang lebih besar yang dapat kamu lakukan dalam hidup dan pekerjaanmu selain mengikuti hasrat – dengan cara melayani dunia dan melayani diri sendiri."
#9 "Whatever business you are in, every company can shoot for the start in their own way."
"Apa pun bisnis yang kamu jalani, setiap perusahaan dapat memulai dengan caranya sendiri."
#10 "Cover the downside."
"Tutupi sisi negatif."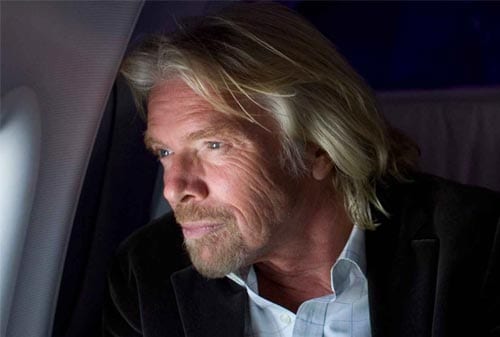 [Baca Juga: Lakukan Dengan Tepat 10 Hal Sepele Ini Sebelum Wawancara Kerja, Niscaya Berhasil!]
#11 "When you're first thinking through an idea, it's important not to get bogged down in complexity. Thinking simply and clearly, is hard to do."
"Ketika kamu pertama kali memikirkan sebuah ide, sangat penting untuk tidak terjebak dalam kompleksitas. Berpikir sederhana dan jelas adalah hal yang sulit untuk dilakukan."
#12 "If you don't have time for the small things, you won't have time for the big things."
"Jika kamu tidak punya waktu untuk hal-hal kecil, maka kamu tidak akan punya waktu untuk hal-hal besar."
#13 "Communication: the thing humans forgot when we invented words."
"Komunikasi: hal yang dilupakan manusia ketika kita menemukan kata-kata."
#14 "Listen. Take the best. Leave the rest."
"Dengar. Ambil yang terbaik. Tinggalkan sisanya."
#15 "If you don't succeed at first, there's no need for the F word (Failure). Pick yourself up and try, try again."
"Jika kamu tidak berhasil pada awalnya, kamu tidak perlu berpikir tentang kegagalan. Tetap tegar dan coba, coba lagi."
#16 "Your company should act as a springboard for ambitious employees, not a set of shackles."
"Perusahaanmu harus bertindak sebagai batu loncatan bagi karyawan yang ambisius, bukan sebagai sebuah penghambat."
#17 "Entrepreneurial business favors the open mind. It favors people whose optimism drives them to prepare for many possible futures, pretty much purely for the joy of doing so."
"Bisnis wirausaha berpihak pada mereka yang memiliki pikiran terbuka. Keterbukaan pikiran mendukung orang-orang yang optimismenya dan menggerakkan mereka untuk bersiap menghadapi banyak kemungkinan di masa depan."
#18 "If you spot an opportunity and are really excited by it, throw yourself into it with everything you've got."
"Jika kamu melihat suatu peluang dan sangat bersemangat karena peluang tersebut, jangan menyia-nyiakannya dan lakukanlah dengan segala kemampuan yang kamu miliki."
#19 "Don't become a slave to technology – manage your phone, don't let it manage you."
"Jangan menjadi budak teknologi – kelola telepon genggammu, jangan biarkan teknologi yang mengaturmu."
#20 "Engage your emotions at work. Your instincts and emotions are there to help you."
"Libatkan emosimu di tempat kerja. Naluri dan emosi yang kamu miliki akan berfungsi untuk menolongmu."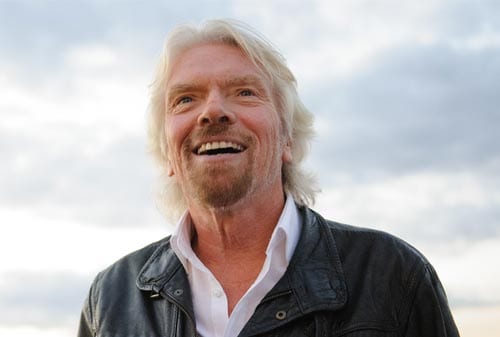 [Baca Juga: Kini Saatnya Anda Menyiapkan Dana Pensiun Jika Ingin Berhasil Pensiun Dini]
#21 "Do not be embarrassed by your failures, learn from them and start again."
"Jangan malu dengan kegagalan yang kamu lakukan, belajarlah dari kegagalan itu dan mulai lagi."
#22 "You've got to take risks if you're going to succeed. I would much rather ask forgiveness than permission."
"Kamu harus mengambil risiko jika kamu ingin berhasil. Saya lebih suka meminta maaf daripada memberi alasan."
#23 "If you're hurt, lick your wound and get up again. If you've given it your absolute best, it's time to move forward."
"Jika kamu terluka, balut lukamu dan bangun lagi. Jika kamu telah melakukan yang terbaik, saatnya bagimu untuk maju ke depan."
#24 "Take a chance. It's the best way to test yourself. Have fun and push boundaries."
"Ambillah kesempatan. Ini adalah cara terbaik untuk menguji diri. Bersenang-senanglah dan lewati batas."
#25 "A business has to be involving, it has to be fun, and it has to exercise your creative instincts."
"Bisnis harus melibatkan, harus menyenangkan, dan harus melatih intuisi kreatifmu."
#26 "Entrepreneurship is about turning what excites you in life into capital, so that you can do more of it and move forward with it."
"Kewirausahaan adalah tentang mengubah apa yang memberi gairah dalam hidupmu menjadi modal, sehingga kamu dapat melakukan lebih banyak dan maju terus dengan gairah tersebut."
#27 "Remember it's OK to be yourself."
"Ingat tidak apa-apa untuk menjadi dirimu sendiri."
#28 "Please be polite. Nothing in life should erode the habit of saying thank you to people or praising them."
"Bersikaplah sopan! Tidak ada dalam hidup ini yang bisa mengikis kebiasaan mengucapkan terima kasih atau memberikan pujian kepada orang lain."
#29 "Chance favors the prepared mind. The more you practice, luckier you become."
"Peluang berpihak pada pikiran yang siap. Semakin kamu berlatih, semakin kamu mendapatkan keberuntungan."
#30 "Life is a hell of a lot more fun if you say yes rather than no."
"Hidup ini jauh lebih menyenangkan jika kamu mengatakan ya daripada tidak."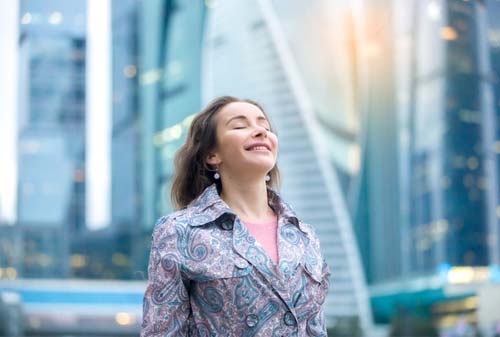 [Baca Juga: 8 Mindset untuk Sukses Ini Perlu Anda Miliki Sebagai Modal Utama Berhasil]
#31 "Education doesn't just take place in stuffy classrooms and university buildings, it can happen everywhere, every day to every person."
"Pendidikan tidak hanya terjadi di ruang kelas dan gedung universitas yang pengap, pendidikan bisa terjadi di mana-mana, setiap hari untuk setiap orang."
#32 "The best way of learning about anything is by doing."
"Cara terbaik untuk belajar tentang segala sesuatu adalah dengan mempraktikkannya."
#33 "Once a changemaker, always a changemaker but only a few swim against the tide."
"Sekalinya menjadi pembuat perubahan, akan selalu menjadi pembuat perubahan tetapi hanya beberapa yang berenang melawan arus."
#34 "Train people well enough so they can leave, treat them well enough so they don't want to."
"Latih orang dengan cukup baik maka mereka bisa pergi, perlakukan mereka dengan cukup baik maka mereka tidak mau pergi."
#35 "If you want swashbuckling action in your life, become an entrepreneur and give it a go."
"Jika kamu ingin bertindak layaknya jagoan dalam hidup ini, jadilah wirausahawan."
#36 "Life is a series of ups and clowns. Make it worth your wild!"
"Hidup adalah serangkaian pasang surut. Jadikan pengalaman itu layak bagimu!"
#37 "You can't do a good business with a bad person. Find the right people to work with and you can't go wrong."
"Kamu tidak dapat melakukan bisnis yang baik dengan orang jahat. Temukan orang yang tepat untuk bekerja dan kamu tidak akan salah."
#38 "Don't think what's the cheapest way to do it or what's the fastest way to do it…think 'what's the most amazing way to do it'."
"Jangan pikirkan apa cara termurah untuk melakukannya atau apa cara tercepat untuk melakukannya … pikirkan 'apa cara yang paling menakjubkan untuk melakukannya'."
#39 "The best advice I could give anyone is to spend your time working on whatever you are passionate about in life."
"Nasihat terbaik yang bisa saya berikan kepada siapa pun adalah menghabiskan waktu yang kamu miliki dengan mengerjakan apa pun yang kamu sukai dalam hidup."
#40 "For a successful entrepreneur it can mean extreme wealth. But with extreme wealth comes extreme responsibility. And the responsibility for me is to invest in creating new businesses, create jobs, employ people, and to put money aside to tackle issues where we can make a difference."
"Bagi wirausahawan yang sukses, kesuksesan bisa berarti kekayaan ekstrem. Tetapi kekayaan yang ekstrem juga memiliki tanggung jawab yang ekstrem. Dan tanggung jawab itu bagi saya adalah berinvestasi dalam menciptakan bisnis baru, menciptakan lapangan kerja, mempekerjakan orang dan menyisihkan uang untuk mengatasi masalah di mana kita dapat membuat perbedaan."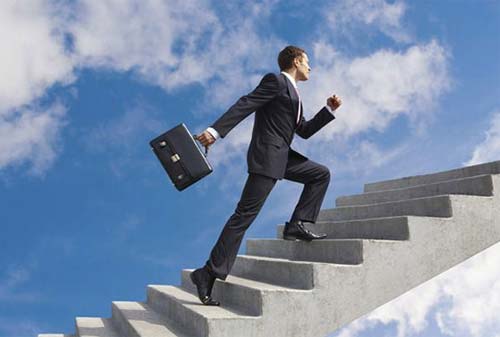 [Baca Juga: Mau Berhasil? Tiru dan Lakukan 5 Kebiasaan Untuk Meningkatkan Motivasi Hidup]
#41 "The balloons only have one life and the only way of finding out whether they work is to attempt to fly around the world."
"Balon hanya memiliki satu kehidupan dan satu-satunya cara untuk mengetahui cara kerja mereka adalah dengan mencobanya terbang ke seluruh dunia."
#42 "I was dyslexic, I had no understanding of schoolwork whatsoever. I certainly would have failed IQ tests. And it was one of the reasons I left school when I was 15 years old. And if I'm not interested in something, I don't grasp it."
"Saya menderita disleksia, saya sama sekali tidak mengerti tugas sekolah. Saya pasti akan gagal dalam tes IQ. Dan itu adalah salah satu alasan saya meninggalkan sekolah ketika saya berusia 15 tahun. Dan jika saya tidak tertarik pada sesuatu, saya tidak akan memahaminya."
#43 "The music industry is a strange combination of having real and intangible assets: pop bands are brand names in themselves, and at a given stage in their careers their name alone can practically guarantee hit records."
"Industri musik adalah kombinasi yang aneh dari memiliki aset nyata dan tidak berwujud: band-band pop adalah nama merek dalam diri mereka sendiri, dan pada tahap tertentu dalam karier mereka, nama mereka sendiri secara praktis dapat menjamin rekaman yang nge-hits."
#44 "To me, business isn't about wearing suits or pleasing stockholders. It's about being true to yourself, your ideas and focusing on the essentials."
"Bagi saya, bisnis bukan tentang mengenakan jas atau menyenangkan pemegang saham. Ini tentang kejujuran ​​pada diri sendiri, jujur kepada setiap idemu dan fokus pada hal-hal yang penting."
#45 "Right now I'm just delighted to be alive and to have had a nice long bath."
"Saat ini aku hanya senang bisa hidup dan mandi berendam dengan waktu yang panjang dan menyenangkan."
#46 "I think it's quite great to set yourself a big challenge, and then you've got another reason for keeping fit."
"Menurutku, cukup bagus untuk menjadikan dirimu sebagai tantangan besar, dan kemudian kamu punya alasan lain untuk tetap bugar."
#47 "My general attitude to life is to enjoy every minute of every day. I never do anything with a feeling of, 'Oh God, I've got to do this today."
"Menurutku hidup ini adalah tentang menikmati waktu setiap harinya. Saya tidak pernah melakukan apa pun dengan perasaan, "Ya Tuhan, saya harus melakukannya hari ini."
#48 "Do not be embarrassed by your failures, learn from them and start again."
"Jangan malu dengan kegagalanmu, belajarlah darinya dan mulai lagi."
#49 "I wanted to be an editor or a journalist, I wasn't really interested in being an entrepreneur, but I soon found I had to become an entrepreneur in order to keep my magazine going."
"Saya ingin menjadi editor atau jurnalis, saya tidak benar-benar tertarik untuk menjadi seorang pengusaha, tetapi saya segera menemukan jati diri saya di mana saya harus menjadi seorang pengusaha untuk menjaga majalah saya tetap berjalan."
#50 "If you want to be a millionaire, start with a billion dollars and launch a new airline."
"Jika kamu ingin menjadi jutawan, mulailah dengan satu miliar dolar dan luncurkan maskapai baru."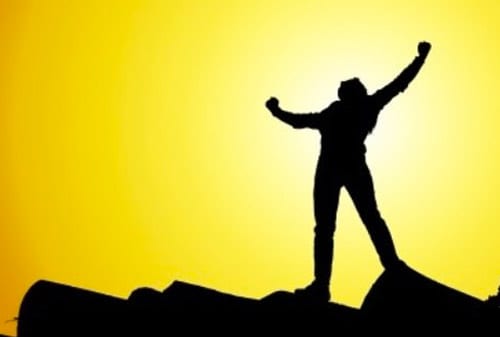 [Baca Juga: Jika Ingin Jadi Pemimpin Berhasil, Anda HARUS Membaca 15 Buku Kepemimpinan yang Direkomendasikan]
#51 "So I've seen life as one long learning process. And if I see – you know, if I fly on somebody else's airline and find the experience is not a pleasant one, which it wasn't in – 21 years ago, then I'd think, well, you know, maybe I can create the kind of airline that I'd like to fly on."
"Jadi saya telah melihat kehidupan sebagai satu proses pembelajaran yang panjang. Dan jika saya melihat – Tahukah kamu ketika saya terbang dengan maskapai penerbangan orang lain dan menemukan pengalaman itu tidak menyenangkan – itu sekitar 21 tahun yang lalu, dan  saya berpikir, mungkin saya bisa buat jenis maskapai yang ingin saya gunakan sendiri."
#52 "Well, the odds must be against anybody being able to fly around the world in a balloon on the first attempt. All of us who are attempting to go around the world in balloons are effectively flying in experimental craft because these craft cannot be tested."
"Yah, kemungkinannya adalah melawan siapa pun yang bisa terbang di seluruh dunia dalam balon pada upaya pertama. Kita semua yang mencoba berkeliling dunia menggunakan balon secara efektif terbang dalam pesawat eksperimental karena kerajinan ini tidak dapat diuji."
#53 "And you know, I've had great fun turning quite a lot of different industries on their head and making sure those industries will never be the same again, because Virgin went in and took them on."
"Dan tahukah kamu, saya senang mengubah banyak industri yang berbeda menurut pemikiran mereka dan memastikan industri-industri itu tidak akan pernah sama lagi, karena Virgin masuk dan mengambilnya."
#54 "Through the right people focusing on the right things, we can, in time, get on top of a lot if not most of the problems of this world. And that's what a number of us are trying to do."
"Melalui orang-orang yang tepat yang berfokus pada hal-hal yang benar, pada waktunya kita dapat menjadi yang terbaik termasuk melalui sebagian besar masalah di dunia ini. Dan itulah yang coba dilakukan oleh beberapa dari kita."
#55 "Nobody's ever called me Sir Richard. Occasionally in America, I hear people saying Sir Richard and think there's some Shakespearean play taking place. But nowhere else anyway."
"Tidak ada yang pernah memanggil saya Sir Richard. Kadang-kadang di Amerika, saya mendengar orang-orang mengatakan Sir Richard dan berpikir ada beberapa drama Shakespeare yang sedang berlangsung. Tapi bagaimanapun juga tidak ada tempat lain yang seperti itu."
#56 "Business opportunities are like buses, there's always another one coming."
"Peluang bisnis layaknya bus, akan selalu ada yang datang."
#57 "One thing is certain in business. You and everyone around you will make mistakes."
 "Satu hal yang pasti dalam bisnis. Kamu dan semua orang di sekitarmu akan melakukan kesalahan."
#58 "Well, I think that there's a very thin dividing line between success and failure. And I think if you start a business without financial backing, you're likely to go the wrong side of that dividing line."
"Yah, saya pikir ada garis pemisah yang sangat tipis antara kesuksesan dan kegagalan. Dan saya pikir jika kamu memulai bisnis tanpa sokongan dana, kemungkinan kamu akan salah arah."
#59 "Fortunately we're not a public company – we're a private group of companies, and I can do what I want."
"Untungnya kami bukan perusahaan publik – kami adalah grup perusahaan swasta, dan saya dapat melakukan apa yang saya inginkan."
#60 "Ridiculous yachts and private planes and big limousines won't make people enjoy life more, and it sends out terrible messages to the people who work for them. It would be so much better if that money was spent in Africa – and it's about getting a balance."
"Kapal pesiar konyol dan pesawat pribadi serta limusin besar tidak akan membuat orang lebih menikmati hidup, dan semuanya itu akan memperlihatkan ketimpangan kepada orang-orang yang bekerja untuk mereka. Akan jauh lebih baik jika uang itu dihabiskan di Afrika – dan ini tentang mendapatkan keseimbangan."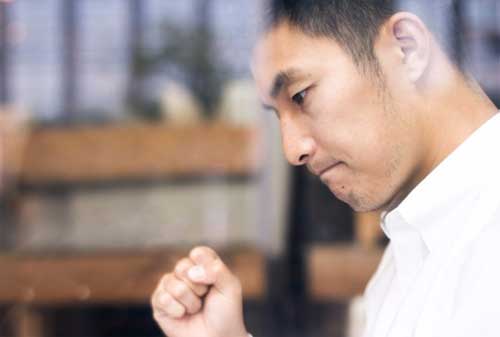 [Baca Juga: 90% Berhasil! Ini Dia Tips Kelola Uang Jajan Ala Mahasiswa yang Mudah Ditiru]
#61 "A business has to be involving, it has to be fun, and it has to exercise your creative instincts."
"Bisnis harus melibatkan, harus menyenangkan, dan harus melatih intuisi kreatifmu."
#62 "You never know with these things when you're trying something new what can happen. This is all experimental."
"Kamu tidak pernah tahu dengan hal-hal ini ketika kamu mencoba sesuatu yang baru apa yang bisa terjadi. Ini semua tentang percobaan."
#63 "There's nothing like the endorphins from being fit, and the incredible endorphin rush that goes with that."
"Tidak ada yang seperti endorfin yang membuat tubuh menjadi bugar, dan dampak endorfin luar biasa yang menyertainya."
#64 "Like getting into a bleeding competition with a blood bank."
"Seperti masuk ke kompetisi berdarah dengan bank darah."
#65 "I never get the accountants in before I start up a business. It's done on gut feeling, especially if I can see that they are taking the mickey out of the consumer."
 "Saya tidak pernah mendapatkan akuntan sebelum memulai bisnis. Ini dilakukan atas dasar perasaan, terutama jika saya dapat melihat bahwa mereka mengambil keuntungan dari konsumen."
#66 "My philosophy is that if I have any money I invest it in new ventures and not have it sitting around."
"Filosofi saya adalah bahwa jika saya punya uang, saya menginvestasikannya dalam usaha baru dan tidak menggunakannya."
#67 "The funny thing is people won't let me pay for things. I'll be in a restaurant and the manager will say, 'Oh no, it's on the house."
 "Yang lucu adalah orang tidak akan membiarkan saya membayar untuk barang-barang. Saya akan berada di sebuah restoran dan manajer akan berkata, "Oh tidak, itu ada di rumah."
#68 "I cannot remember a moment in my life when I have not felt the love of my family. We were a family that would have killed for each other – and we still are."
"Saya tidak dapat mengingat momen dalam hidup saya ketika saya belum merasakan cinta dalam keluarga saya. Kami adalah keluarga yang akan membunuh satu sama lain – dan kami masih seperti itu."
#69 "With the casino and the beds, our passengers will have at least two ways to get lucky on one of our flights."
"Dengan kasino dan tempat tidur, penumpang kami akan memiliki setidaknya dua cara untuk beruntung di salah satu penerbangan kami."
#70 "My mother was determined to make us independent. When I was four years old, she stopped the car a few miles from our house and made me find my own way home across the fields. I got hopelessly lost."
"Ibuku bertekad untuk membuat kami mandiri. Ketika saya berusia empat tahun, dia menghentikan mobil beberapa mil dari rumah kami dan membuat saya menemukan jalan pulang ke rumah melintasi ladang. Saat itu, saya tersesat tanpa harapan."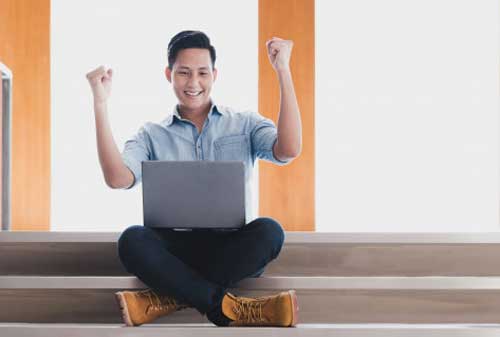 [Baca Juga: Kamu Wajib Membaca 10 Tips Investasi Untuk Usia 20 an Kalau Mau Berhasil]
#71 "And obviously, from our own personal point of view, the principal challenge is a personal challenge." 
"Dan jelas, dari sudut pandang pribadi kita sendiri, tantangan utama adalah tantangan pribadi."
#72 "I've been very lucky. I come from a very close family." 75. "I'm a lad of the '60s. I started a magazine to try and end the Vietnam war, but it was a number of years before I had the profile, the financial resources and the time to do more."
"Saya sangat beruntung. Saya berasal dari keluarga yang sangat dekat. "75." Saya anak dari tahun 60-an. Saya memulai sebuah majalah untuk mencoba dan mengakhiri perang Vietnam, tetapi itu adalah beberapa tahun sebelum saya memiliki profil, sumber keuangan dan waktu untuk berbuat lebih banyak."
#73 "We, we – as I say, we go in and shake up other industries and I think, you know, we do it differently and I think that industries are not quite the same as a result of Virgin attacking the market."
"Kami – seperti yang saya katakan, kami masuk dan mengguncang industri lain dan saya pikir, kamu tahu, kami melakukannya secara berbeda dan saya pikir industri tidak sama dengan hasil dari Virgin yang menyerang pasar."
#74 "Luck is what happens when preparation meets opportunity."
"Keberuntungan adalah apa yang terjadi ketika persiapan bertemu dengan peluang."
#75 "Whatever your goal is you will never succeed unless you let go of your fears and fly."
"Apa pun tujuanmu, kamu tidak akan pernah berhasil kecuali kamu melepaskan rasa takutmu dan terbang."
#76 "I have always believed that the way you treat your employees is the way they will treat your customers, and that people flourish when they are praised."
"Saya selalu percaya bahwa caramu saat memperlakukan karyawan adalah cara mereka memperlakukan pelangganmu, dan bahwa orang-orang berkembang ketika mereka dipuji."
#77 "Hard-won things are more valuable than those that come too easily."
"Hal-hal yang sulit dimenangkan lebih berharga daripada kemenangan yang didapat dengan mudah."
#78 "To be successful you have to be out there, you have to hit the ground running."
"Untuk menjadi sukses, kamu harus berjuang dan kamu harus berhasil."
#79 "How slim the line is between genius and insanity and between determination and stubbornness."
"Betapa tipisnya garis antara jenius dan kegilaan serta antara tekad dan keras kepala."
#80 "I view life as one big adventure. I'm always learning, and finding new things to try and challenges to overcome."
"Saya memandang hidup sebagai satu petualangan besar. Saya selalu belajar, dan menemukan hal-hal baru untuk dicoba dan menemukan tantangan untuk diatasi."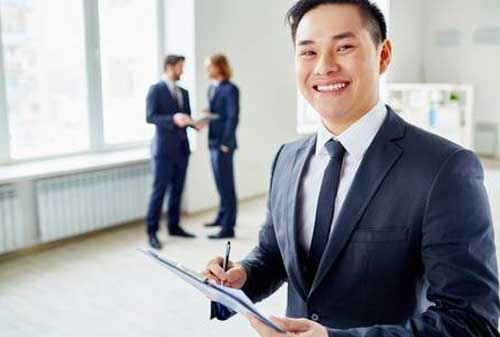 [Baca Juga: Berhasil Cetak 100 Ribu Investor Reksa Dana, Bareksa Kuasai 16 Persen Pangsa Pasar]
#81 "My normal approach to life is to say screw it, let's do it."
"Biasanya, pendekatan saya terhadap kehidupan seperti mengatakan 'persetan, ayo kita lakukan.'"
#82 "Regretting not doing something is worse than regretting doing something. It means I can sleep with a clear conscience. We all have to fight for our values and protect the things that matter to us, but also appreciate the joys life brings."
"Menyesal karena tidak melakukan sesuatu lebih buruk daripada menyesal melakukan sesuatu. Itu berarti saya bisa tidur dengan hati nurani yang bersih. Kita semua harus memperjuangkan nilai-nilai yang kita miliki dan melindungi hal-hal yang penting bagi kita, tetapi juga menghargai kebahagiaan yang dibawa oleh kehidupan."
#83 "In the end, I've realized that legacy is not important except to your children and family and friends. When I am on my deathbed, I just want to feel as if I have loved and been loved, done some good in the world, and made a difference here and there."
"Pada akhirnya, saya menyadari bahwa warisan tidak penting kecuali untuk anak-anak, keluarga, dan teman Anda. Ketika saya berada di ranjang kematian saya, saya hanya ingin merasa seolah-olah saya telah mencintai dan dicintai, melakukan kebaikan di dunia, dan membuat perbedaan di sana-sini."
#84 "Business and awards don't mean that much. There is nothing more important than the health of you and your loved ones. Life is certainly too short not to appreciate people who have been significant in it."
"Bisnis dan penghargaan tidak terlalu berarti. Tidak ada yang lebih penting daripada kesehatanmu dan orang yang kamus cintai. Hidup ini tentu saja terlalu singkat untuk tidak menghargai orang-orang yang berharga."
#85 "It's very important to take risks in life and business, but they need to be calculated — there is no point risking your neck for something with little chance of success."
"Sangat penting untuk mengambil risiko dalam kehidupan dan bisnis, tetapi risiko itu harus diperhitungkan – tidak ada gunanya mempertaruhkan nyawamu untuk sesuatu dengan sedikit peluang untuk berhasil."
#86 "Investors buy into people and ideas, not numbers alone."
"Investor membeli orang dan ide, bukan angka saja."
#87 "Any manager who punishes their staff for expressing an opinion hasn't got the faintest idea about leadership. People in charge should empower their employees, not scare them into silence."
"Manajer mana pun yang menghukum staf mereka karena telah mengungkapkan pendapat belum mendapatkan pemahaman tentang kepemimpinan. Orang yang bertanggung jawab harus memberdayakan karyawan mereka, bukan menakut-nakuti mereka agar tidak mengungkapkan pendapat."
#88 "I take notes in every meeting, to keep the frame of mind to learn. I edit as I go along, and follow up with dates and tasks in order of importance. I couldn't have written two autobiographies without them."
"Saya mencatat di setiap pertemuan, demi menjaga kerangka berpikir untuk belajar. Saya meng-edit seiring berjalannya waktu, dan menindaklanjuti dengan tanggal dan tugas sesuai kepentingan. Saya tidak bisa menulis dua otobiografi tanpa hal-hal tersebut."
#89 "I will continue questioning, questioning, questioning. I will never completely get to the truth, but I want my life to be one long strive to get there."
 "Saya akan terus bertanya, bertanya, bertanya. Saya tidak akan pernah sepenuhnya mencapai kebenaran, tetapi saya ingin hidup saya menjadi upaya yang panjang untuk sampai kepada keberhasilan."
Apa yang kamu dapatkan dari kisah inspiratif dan kata-kata motivasi Richard Branson? Tuliskan tanggapan dan komentarmu pada kolom yang tersedia di bawah ini.
Berikan artikel ini kepada kenalanmu yang membutuhkan dorongan semangat. Terima kasih!
Catatan: US$1 = Rp14.152
Sumber Referensi:
Admin. Richard Branson Biography. Biography.com – https://goo.gl/6n5sV2
Admin. Richard Branson Biography. Thefamouspeople.com – https://goo.gl/Qfx4ja
Yale Middleton. 12 November 2018. 92 Intelligent Richard Branson Quotes. Addicted2success.com – https://goo.gl/c3rZYQ
Sumber Gambar:
Kata-kata Motivasi Richard Branson 1 – https://goo.gl/RErgsJ

Kata-kata Motivasi Richard Branson 2 – https://goo.gl/p1rfvn

Kata-kata Motivasi Richard Branson 3 – https://goo.gl/7yosuW

Kata-kata Motivasi Richard Branson 4 – https://goo.gl/ri5MMR