Unique Fact
Nasi Padang is not the only thing that's famous about West Sumatera. Visiting Bukittinggi can reveal popular objects that are truly West Sumatera.
Bukittinggi is a land where important historical event took place, historical people to Indonesia' development were born, and where natural view, and culture of Minang help shape the vibrant life in Bukittinggi.
Location
Located in Minangkabau Highlands, Bukittinggi is 90 km away from Padang, the capital city of West Sumatera. It is also situated near inactive volcanoes Mount Singgalang, and the still active Mount Marapi.
Because its height which is 930 m above sea level, its climate is quiet cool.
The total area of Bukittinggi is 25.24 km2, where around 80% of the land are for farming, and the rest become a protected forest.
Besides, Minang is a traditional language used in West Sumatera which has vocal O pronunciation, with a rhythmic intonation.
History
Secured its position as the second greatest economic sector, Bukittinggi was an important historical place during the Emergency Government of the Republic of Indonesia (Pemerintahan Darurat Republik Indonesia) where it became the capital city of Indonesia.
The city also witnessed a failed coup attempt by Islamist militias against the Indonesian Republican government in 1947.
Bukittinggi was before served as a marketplace point for Agam Tuo people to do a trading activity.
As the Dutch colonial came, the city served as a fortress to fight against Padri people, where the Dutch established a fort in one of the city' hill, known as Fort de Kock. The Dutch officers who worked in the colonies, used to spend their time resting in the fort.
In 1999, Bukittinggi expanded its territory by joining nagari-nagari (villages), but some of Agam people rejected this plan, so it hadn't been fully implemented.
Today, Bukittinggi is comprised of 3 districts, Guguk Panjang, Mandiangin Koto Selayan, and Aur Birugo Tigo Baleh, and 24 sub-districts.
How to Explore Bukittingi
Bukittinggi is a place where Mohammad Hatta, an important political figure during Indonesian struggle for independence beside Soekarno, was born.
Not only that, its village Koto Gadang was a place where influential people from statesmen, ministers, doctors, economist, artist, and scholars were produced, namely Sutan Sjahrir, Agus Salim, Bahder Djohan, Rohana Kudus, Emil Salim, and Dr. Syahrir.
But the wonder doesn't belong to the past alone. Let's take a look at other interesting appeals for travelers, tourists, and backpackers who wish to experience this well-visited tourist spot in West Sumatera at its best.
#1 Jam Gadang, à la Big Ben London
This rather exclusive giant clock tower almost resembles Big Ben in London. Located in the center of the city, the four iconic clocks have machines that are identical, and produced exclusively only for this building.  
Considered as the city's main tourist attraction, this landmark is designed by Minangkabau architect, Yazid Abidin, Sutan Gigi Ameh & Haji Moran.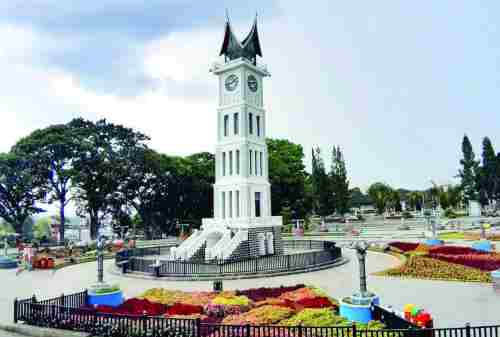 [Read More: Baluran National Park, The Exotic Wildlife Of East Java Island]
Did you know that this tower was a gift from Queen Wilhelmina to city' secretary of Bukittinggi, Rook Maker?
In the Dutch colonial era a figure of rooster was placed at its top, but when the Japanese occupied the city, the symbol was changed into Shinto shrine like ornament.
After Indonesian independence, it was replaced by a figure that resembled traditional Minang roofs.
People love taking picture of the tower as a background. Around the area, visitors can have a culinary trip where Minangkabau dishes are served.
There is Monumen Bung Hatta Park located just near the building which also can be a good spot for photography, and short strolling.
#2 Pasar Atas (Upper Market) & Pasar Bawah (Lower Market)
After taking several pictures in Jam Gadang, visit a popular shopping center nearby the building, Pasar Atas (Ateh), and Pasar Bawah.
Those who love purchasing home appliances, clothing, and souvenirs from Bukittinggi can head to Upper market.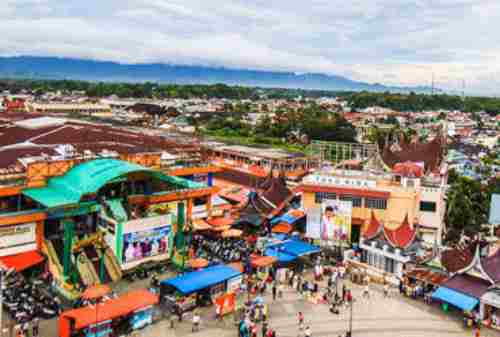 [Read More: Bunaken National Park, A Paradise In the North of Sulawesi]
While in the Lower market you can find variety of food, and snacks made from Bukittinggi.  Both markets are connected by a stair. So don't miss the opportunity to enjoy Bukittinggi products.
#3 Maninjau Lake
Formed by the volcanic activity from thousands of years ago, Maninjau Lake is another popular spots in Bukittinggi.
With height of more than 460 meter, those who love hiking would find trekking through route Kelok 44, a hill route with 44 junctions, truly exciting.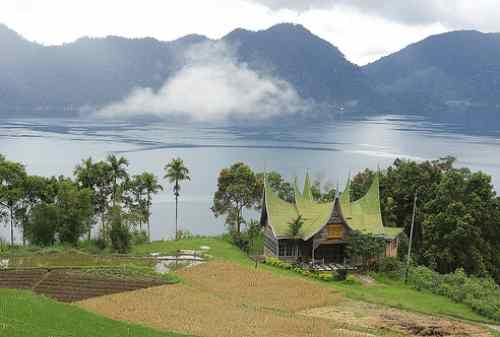 [Read More: Exploring Karimunjawa Island, The Paradise of Java]
From 23 to 30 junctions, you'll enter area of a farm land filled with fresh rice fields that blend beautifully with the view of the lake.
From there continue trekking to the highest point of the hill, Puncak Lawang, where a you can spot the fine view of Maninjau Lake from this vantage point.
#4 The Great Wall, Janjang Koto Gadang
Established among the lush trees, a wall that often called 'China' Wall' is Janjang Koto Gadang, a destination you should visit near other attraction spots in Bukitinggi.
A short strolling for around 1 km can be enjoyed particularly its fresh cool weather in a sunny day before you get to Janjang Koto Gadang.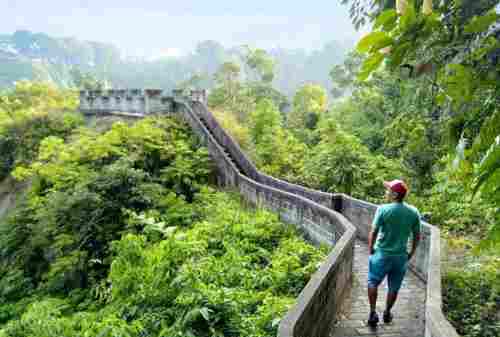 [Read More: A Paradise in The Eastern Indonesia, Raja Ampat]
#5 Lobang Jepang Bukittinggi
A place where visitors who're interested in history can trace back the dark history of Indonesia, and yet challenging is in Lobang Jepang Bukittinggi.
The site is located in Panorama Park in Sianok Canyon.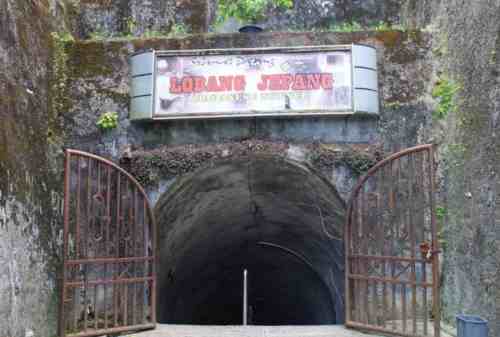 [Read More: Amazing 8 Attractions To Visit In Wakatobi Island, Divers' Paradise]
This place is a bunker that was existed during Japan occupation from 1942 to 1945. It is 1400 meter long consisted of 21 aisles that served as ammunition storage room, spy room, and torture room.
Unfortunately some of the aisles are closed for visitors to prevent them from getting lost inside the cave.
#6 Bung Hatta' House
As the first vice president of Indonesia, Mohammad Hatta was a founding father of Indonesia who was born in Bukittinggi.
Take a tour to learn the childhood memories of Bung Hatta in his birthplace that was turned into a museum, and was renovated in 1995.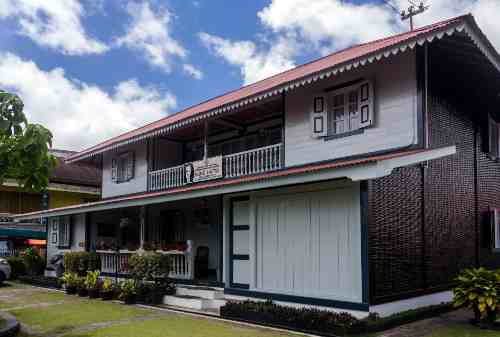 [Read More: The Magical Legacy Of Gods At Prambanan Temple]
Entering this historical house, you will have a journey to the past of Bung Hatta life from the room, decoration, and furniture arranged in a rather detail way following the original setting of his house.
#7 Zoo and Cultural Park, Kinantan
As the oldest zoo park in Indonesia, and a heritage from Dutch colonial time, Kinantan provides you with a variety of animals, as well as area that exhibits the cultural sites of Minang.
Get to know the culture of Minang tribe by taking a trip to the Museum of Baanjuang traditional home.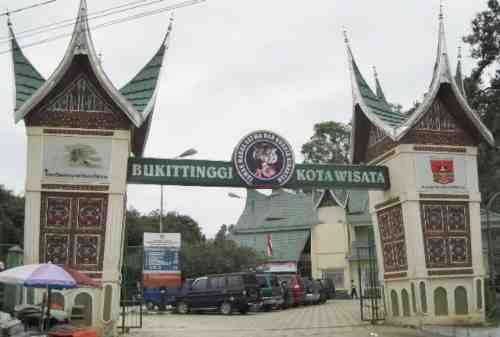 [Read More: 6 Unconventional Attractions in Tana Toraja Every Traveler Should Visit]
#8 Baanjuang Traditional Home Museum
Made of wooden materials, a traditional house that aged 85 years, and served as a museum, Baanjuang presents the records of the life of Minang people.
Its shaped follows the form of rumah Gadang (Gadang home) traditional design, complete with anjuang on its left, and right sides of the building. Anjuang is a raised floor at the end of one style of Gadang home. Banjuang is located in Kinantan Park.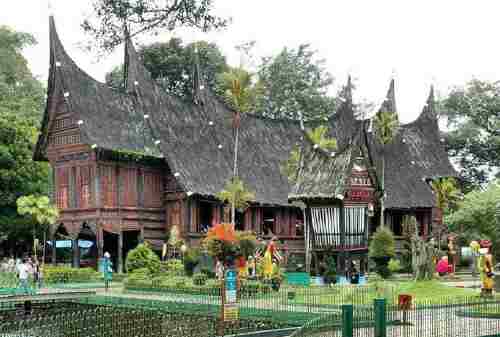 [Read More: 6 Fascinating Activities To Do During Your Tour In Banda Islands]
Rumah Gadang is a traditional home for Minangkabau, indigenous people of West Sumatera.
The tribe has a matrilineal system, where the property, and land are passed down from mother to daughter. While men's role is to look after the religious, and political affairs.
Inside the house, there are traditional home miniature, endangered animals that are preserved, and traditional instruments of Minangkabau includes cooking equipment, music instruments, and hunting weapons.
#9 Ngarai Sianok
Located in the highland of Bukittinggi, the breathtaking view of canyon Sianok is no less interesting than the Grand Canyon in the U.S.
This natural canyon is 15 km long with the magnificent Singgalang Mount stands elegantly right at its back, with Batang Sianok River flowing on its ground.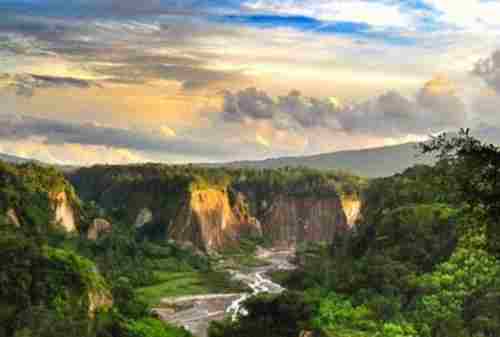 [Read More: 6 Best Activities In Tanjung Puting, The Largest Orangutan Habitat]
The view is highlighted by very steep cliffs, and settlements on its valley. To relish in Sianok sight at its best, you can go to Panorama Park where there is a 20 m tall tower to see the canyon in a clearer view.
Unwind while enjoying your lunch, and the view of Sianok canyon from one of the gazebos can be another way to relaxing at this place.
However you'll find other interesting sites to explore around the area such as Lobang Jepang, and Tabiang Takuruang.
#10 Fort de Kock
A historical witness of the Dutch colonial against Padri people during Padri War is a fort that is connected with Kinantan Park, Fort de Kock.
A bridge, Jembatan Lumpapeh is a tourist appeal fully decorated with Minang carvings that connects Kinantan with this fort.
You can witness the history from this building that ever shattered into pieces but was repaired by West Sumatera government. In 1825, the fort was built, and functioned as a defense stronghold for the Dutch during Padri War.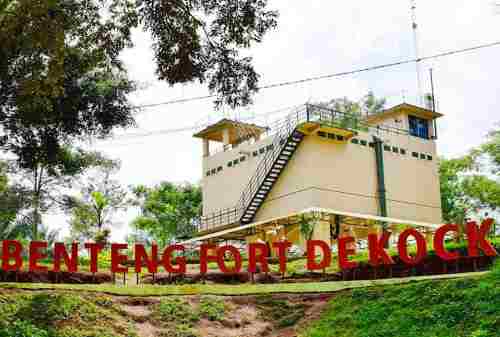 [Read More: Komodo Island, The Other Side Of Paradise In Flores]
How to Get to Bukittinggi
To go to Bukittinggi, you need to reach Padang first, the capital city of West Sumatera.
Several regional flights operate daily, especially from Jakarta to Minangkabau Airport in Padang. From Minangkabau Airport there are some transportation modes available to reach Bukittinggi.
Route 1: By Bus
Bus Jalur Lintas Sumatera connects Medan, Padang, and Palembang. The bus will pass Bukittinggi that is located strategically between Padang, and Pekanbaru. The main station for the bus is Alur Kuning station.
Route 2: By Travel
Another option to reach Bukittinggi is by a rental car. Cars that usually operate are Avanza, Xenia, Panther, Innova, APV that are available in Minangkabau Airport.
Route 3: By Taxi
Although the cost is expensive, but this transport can easily be found in Minangkabau Airport.
Where to Stay in Bukittinggi
Now here are some options of affordable yet delightful places to stay during your visit.
#1 Hotel Grand Kartini
Located strategically near Bukittinggi top attractions, hotel Grand Kartini offers you family-friendly environment with convenient amenities designed to enhance your stay.
Two top attraction that can be accessed easily through the hotel are Benteng Fort de Kock (0.1 mi), and Limpapeh Bridge (0.2 mi).
The hotel features guest rooms comprised of flat screen TV, air conditioning, and a seating area overlooking the beautiful view of mount, and Jam Gadang at Bukittinggi downtown.
Culinary spots that served Asians foods are just within your walking distance. They are Gulai Itiak Lado Mudo, TARUKO Caferesto, and De Kock Cafe.
With all these features, your stay in Bukittingi will be more comfortable, and enjoyable.
#2 Grand Rocky Hotel Bukittinggi
Situated in the downtown of Bukittinggi, you'll experience the ambience atmosphere of city life when staying at Grand Rocky Hotel.
If you wish to explore some of this city's best attraction in close range, this hotel offers you just that. From the hotel you can reach easily to Limpapeh Bridge, Pasar Atas Market, and Jam Gadang Clock Tower.
The wealth of unrivaled services, and amenities at the hotel will make you feel home. It features the comfort, and convenience of guest rooms, free Wi-Fi in all rooms, 24-hour front desk, 24-hour room service, Wi-Fi in public areas, car park.
The hotel comprised of 143 beautifully appointed guest rooms, many of which include towels, slippers, mirror, internet access – wireless (complimentary), air conditioning.
All excellent variety of recreational facilities, including outdoor pool, children's playground, pool (kids), garden, and karaoke will make your stay more convenient.
#3 Campago Hotel
Located near Bukittinggi's most popular landmarks, such as Limpapeh Bridge (0.7 mi), and Benteng Fort de Kock (0.8 mi), Campago Hotel is a great destination for tourists who wish to enjoy the city at its best.
Not only that, the hotel provides you the cool fresh weather with a great landscape of Mount Marapi, and Mount Singgalang. Also, it is a family-friendly resort in Bukittinggi.
The property is facilitated with spacious rooms consisted of air conditioning, a minibar, and a refrigerator, with free Wi-Fi. Enjoy a pool, and an on-site restaurant that are available on-site as well. All these facilities allowing you to rest and refresh with ease.
Ultimate Guide to Manage Money for Employees EBOOK (Bahasa Indonesia)

Download NOW, FREE!!!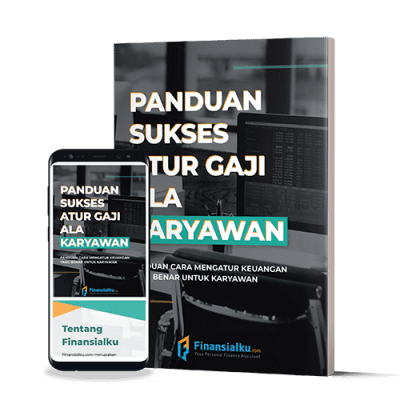 Conclusion
Spending a holiday with many fascinating spots to visit is guaranteed when you come to Bukittinggi. A vibrant city life that encompasses distinct culture, history, and natural attractions is the things you can experience when come to Bukittinggi.  
To prepare for the budget, download Finansialku application to calculate easily. It's now available for iOs.
Hopefully this article inspire, and help you prepare to your next trip to Bukittinggi. Also, tag those who are joining you on the trip. Happy holiday!
References:
Markus Yohanes. February 10th, 2020. 10 Destinasi untuk Mengenal Kecantikan Wisata Bukittinggi. Traveloka.com – https://tinyurl.com/y2ke5qdw
Admin. May 30th, 2020. Panduan Tips Pergi Liburan Ke Bukittinggi. Pergimulu.com – https://tinyurl.com/yxn8soys
Admin. July 29th, 2019. Liburan ke Bukittinggi? Jangan Lupa Mampir ke Jam Gadang. Tribunnews.com – https://tinyurl.com/y29l7p5b
Images Credit:
Jam Gadang – https://bit.ly/2Fveczx dan https://bit.ly/3216Nzo
Pasar Atas dan Pasar Bawah – https://bit.ly/3iK0LKd
Maninjau Lake – https://bit.ly/3kRb3tW
Janjang Koto Gadang – https://bit.ly/3234c8q
Lobang Jepang Bukittinggi – https://bit.ly/2EcvaBV
Bung Hatta's House – https://bit.ly/320Oeve
Zoo and Cultural Park – https://bit.ly/3fZcuTG
Baanjuang Traditional House Museum – https://bit.ly/2E3zeVc
Ngarai Sianok – https://bit.ly/2PUGQvJ
Fort de Kock – https://bit.ly/3g0OLlS